"This post may contain affiliate links. Please read my disclosure for more info.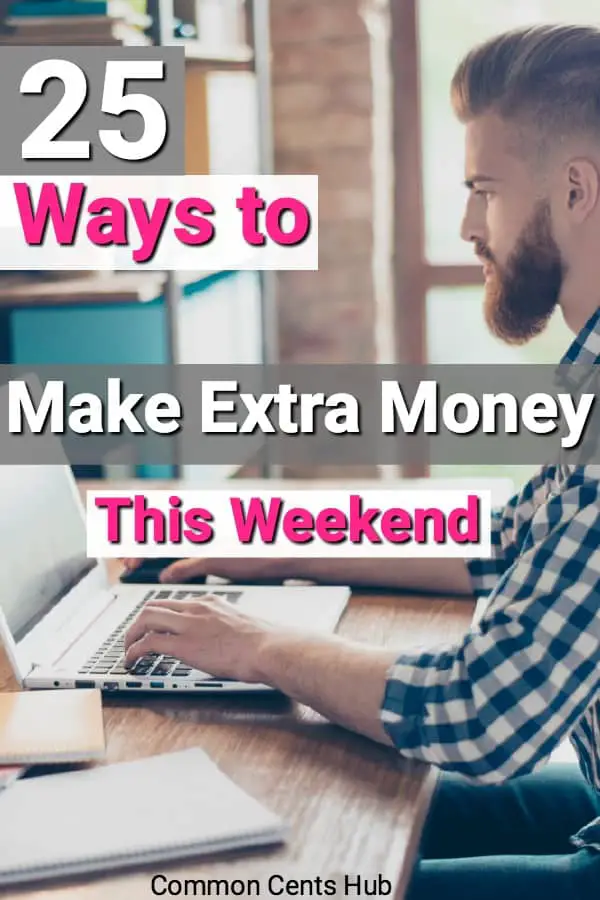 A lot of the articles here on Common Cents Hub are focused on making extra money, and also finding new ways to make extra money.
Making an extra $400-$500 each month can make a world of difference to finally eliminate debt, pay for some training, or start an emergency fund.
Before you think, "I don't know how to make extra money on the side", just know this:
Every day, people with no experience, start side hustles and within a few weeks, they're making an extra $200 a month. A few months later, they're making an extra $1000 a month.
The point is, that learning how to make extra money from home isn't a matter of coming up with a genius idea. It's just finding a service that people need, and providing it.  
Here's how making extra money can help you:
You can pay off those three or four credit cards that are draining away every dollar each month.

You can build an emergency fund and not have to add to your debt.

Your emergency fund will enable you to have a predictable budget each month.

Making extra money

will enable you to accelerate your retirement fund.

You won't panic when the kids need school shoes, a soccer uniform or have a class trip.

Having more than one income source is always a good idea.

Side hustles can easily grow into full-time income, because you control how much time and effort you put in.
Most people think, "I don't have the experience" or "I'm not qualified". But the funny thing is, that it's not complicated learning how to make extra money on the side. You don't need a college degree.
I'm only listing methods to make extra money that don't require experience and that you can do on a shoestring. 
And once you focus on one or even a couple of these, there's no reason you shouldn't be able to make an extra $500 dollars a month and grow from there.
RELATED POSTS ON MAKING EXTRA MONEY: 
Creative Ways to Make Money From Home
If you need to stay home, but still need to earn income, this section's for you. But instead of listing every "how to make money from home" method under the sun, we'll focus on the ones you can start quick, and for almost no investment.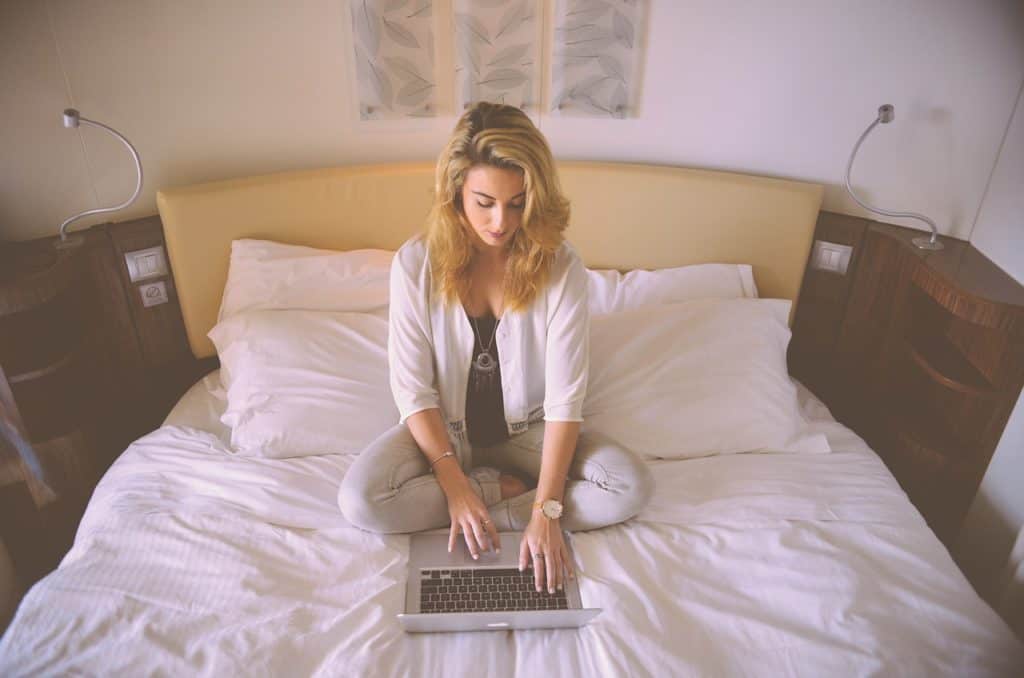 Starting a Blog
I've included this first because it has the biggest income potential. Sure, you'll have to work at it, but remember:
Most of the biggest earning bloggers freely admit that they knew nothing about blogging when they began. They either started it on a whim, as a way to document their own experience, or they just started it as a side hustle.
You absolutely do not need to be a computer expert to start a blog. The initial investment to pay for a hosting service for your blog would be about $59 per year (which is coffee money for a few months).
If you put the work in, a blog has the potential to not only earn extra money but earn more than you'd ever earn in a traditional job. By putting the work in, I mean deciding on a particular area people have an interest in, then writing helpful posts consistently – maybe once or twice a week. 
If you have no idea how to go about starting a blog, check out my post How to Start a Blog That Will Replace Your Income. The whole process to start your own takes about 20 minutes. And from there, the sky's the limit.
Get Paid to Write Articles
Freelance writing is a perfect example of a business you can start from your laptop on the couch.
You don't need a degree. All you need, is the ability to write coherently about a topic. You might do an hour or two of research, and then submit 1000-2000 words. Then you'd be paid. Without ever leaving the house.
Over the last decade, companies are moving to downsize their workforce, and outsource more work. That's why freelancers can work full-time, and be paid much more than you'd earn in an office. You'd submit work to blogs, or businesses of all sizes.
The best way to get started, hands down, is Holly Johnson's course, Earn More Writing. Holly describes through audio and text, how she started getting jobs, and then gradually raised her income to where she regularly earns well over $200k per year.
It's not a stuffy, school-type course. Holly relates real-world situations in plain language. She describes how to go from no experience, to pitching your first jobs, how to get repeat work, how to ask for a raise, and how to scale your business. Her course also grants you access to one of the most active and helpful Facebook groups I've ever seen.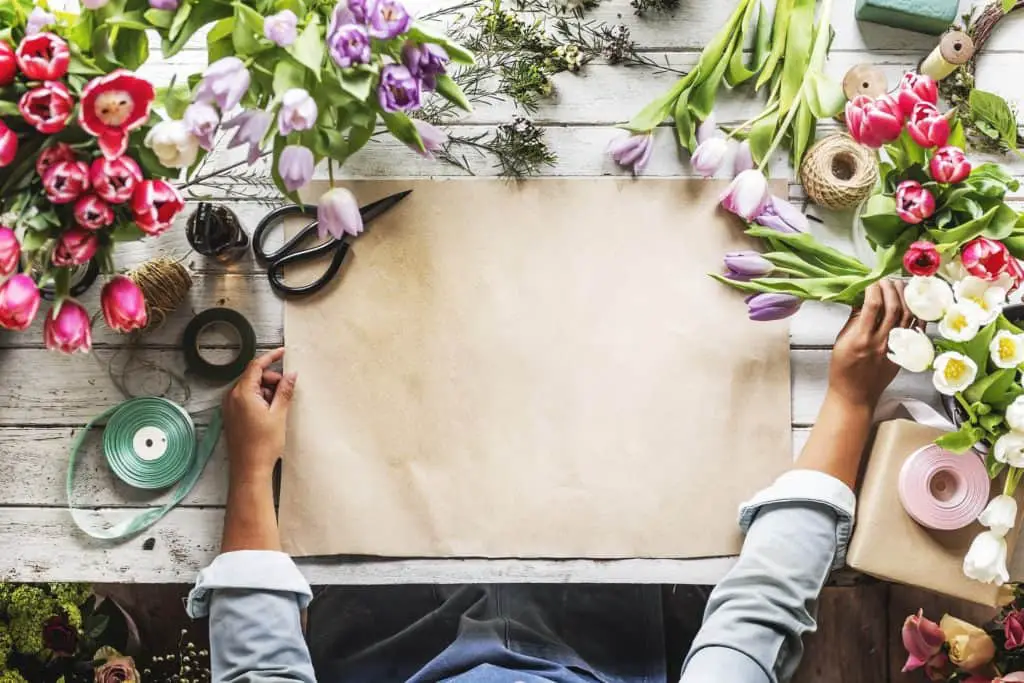 Make Extra Money

by Selling Your Artwork
Do you have an artistic flare?  Sites like Etsy, Cafe Press, and Zazzle make it easy to sell your crafts. You'd be surprised at how many people not only make extra money but actually earn a living from something that started as a hobby.
Whether your talent lies in duct tape wallets, hand-made jewelry, photography, knitting, woodwork or any number of genres, there's probably a market for your creations. You could also market them on Amazon Handmade, or even create your own website and collect payments through PayPal.
By the way, don't be intimidated about creating your own website. It's much easier than you'd think. Check out my tutorial on how you can get your own site up and running in about 20 minutes.
Pet Grooming
Just like their owners, pets require haircuts too. You can either make extra money from home if you have the space, or provide a mobile pet grooming service. This is a low-cost way of generating side income, where you make your own schedule and can start to build a lot of repeat business.
Making Extra Money on the Side of Your Full Time Job
If you're already working full time, there are still plenty of ways to make extra money on the side.
Walking Dogs
Walking dogs might seem like a low wage job that a teenager would do in the summer, but it's not.
When you think about creative ways to make money, it boils down to one thing:
Find a need that multiple people have, and provide an honest, reliable service.
Most people work 9 to 5 jobs, and about 46 million families own dogs. There's probably a dozen within walking distance of your front door.
Dog walking is one of the easiest ways to make extra income because there's almost no investment to get started. And it could easily lead to full-time income by scaling your service through hiring helpers as you gain more customers.
A typical charge would be between $15-$25 dollars per visit, so this is a way to make extra money for a minimal investment of time, with virtually no experience. You can easily make at least $100 per week. Would $400 a month make a difference in your budget?
How would you drum up business? Spread the word among neighbors and friends that you're available to stop by. Once you get a few under your belt, now you have references for other jobs. Then spend about $15 dollars on a box of business cards and put some up at the local Vet office, the dentist, the real estate office or supermarket.
Once you get a handful of jobs, word of mouth will get you more. And when someone needs to go away for a few days, chances are, they might not want to pay a kennel $50 a day when they can pay you half that to stop by.
You can also find regular jobs on Care.com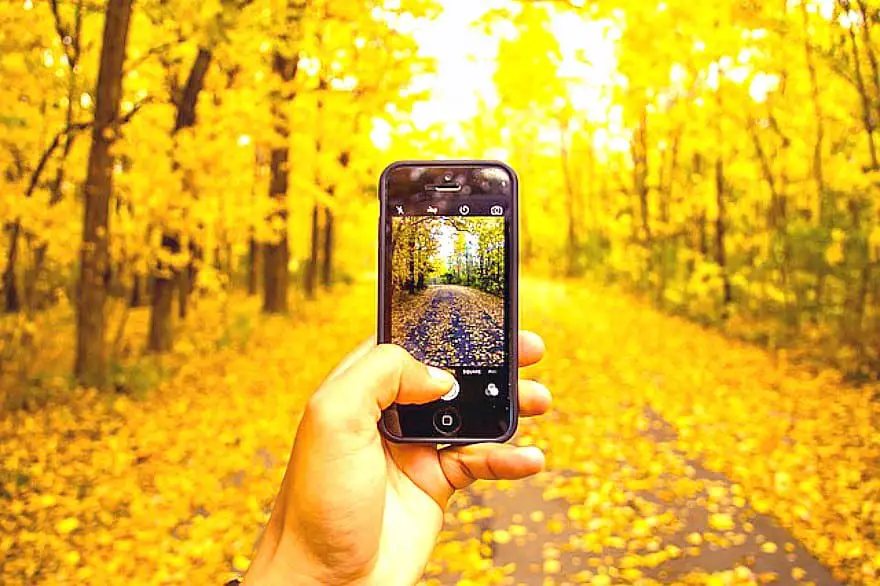 Get Paid for Your Photos
Doesn't everyone have tons of photos on their phone from the beach, the woods or a landmark in the city? If you have some favorites where you caught a beautiful sunset or a cool home or building you could make extra money selling them. Try installing Foap, and scroll through your camera roll to submit some.
How does it work?
Just create a free account on Foap and upload some photos. They'll license them out to people for $10 dollars and then split it with you. So, you'll pocket $5 dollars for each photo that sells, and the same photo can sell repeatedly.
Thinking About Working From Home?
When you interview for a work from home position, you'll want to emphasize these 8 skills.
Get Paid to Provide Childcare
Create an account on Care.com and you can make extra money babysitting, caring for elders, pets or even housekeeping. If you're between the ages of 15-18 you'll need to create a parent-sponsored account, and then you too can begin making extra money. Just create an account and then search their database for work. You don't even need to handle cash if you set up direct deposit.
How much can you make? Among the various tips on their site, is a wage calculator where you can determine a suggested rate based on your area, your level of experience and the particular job.
Of course, babysitting can also be done in your own neighborhood just through word of mouth. A good reliable babysitter is worth their weight in gold to parents with young kids. And $50 or so for a few hours isn't bad.
Babysit Someone's Home
Caring for children or seniors can be a nice gig, but empty homes are quiet and don't talk back. You can also make extra money on Care.com checking in on the empty homes of vacationers or even be paid to stay in them.
Another way you can make extra money is to advertise your services as a home watch company. You'd need to get bonded and insured (which may cost you a few hundred dollars). But if you live in an area where people vacate their homes for weeks at a time, many of them will pay $50 for you to stop in for 30 minutes and just make sure everything is ok. You'd have a key and just go in and check to make sure everything is secure, there's no leaks or damage and then report back to the owner.
Make Extra Money by Tutoring
Do you have teaching experience or an expertise in a certain area?  You can be earning about $40/hour by tutoring a student for an hour. Or if you can group a couple kids in the same hour, give them a little discount to $30/hour and pocket $60/hour for yourself. For kids struggling to learn a certain concept, that extra hour of help can be a huge boost.
How can you make extra money tutoring? One way is to make your services known in your local PTA.
Another way is to register with Study Pool. Students use Study Pool to find answers to questions in various subject areas. You can sign up as a tutor and be paid to answer their questions. How it works – as a tutor, you'd browse the submitted questions and then "bid" on various questions. In your bid you'd specify the time frame you'll have it answered by, and propose a price. If your bid is selected, you're off to the races. There's no limit to the number of questions you can be paid to provide answers for.
Or you can just tutor around town. To make around $40 an hour, close to home on a schedule that works for you sounds good to me!
Teach Online
While we're on the subject of teaching,  is another way you can make extra money from your expertise in –anything! Whatever you have experience in – languages, math, science, knitting, drawing, computer skills and so on.
Here's how it works – You'd create an account with Udemy, and use their site to create your own course. Udemy will assist you to market your course anywhere in the world. You're totally in charge of your content, pricing, and scheduling, but they'll handle any payment processing from your customers to you.
What I like about this method of making extra money is, if you're just starting out and have never run your own business, you can concentrate on what you do best. 
Yes, they take a cut for handling the payment processing. But you can get your feet wet by setting up your own content under their established umbrella. It's almost like opening a franchise, but without a big upfront payment.
Once you're comfortable and you see that you have an in-demand course, you can always decide to go it alone. But until then, if you ever decided to quit, there's no big financial loss.
Make Extra Money

for Giving Your Opinion
If you're sitting on the couch at night, waiting at the doctor's office, or waiting for your kids to finish soccer practice, why not take a few simple surveys and be paid for it. Taking surveys won't exactly pay your rent, but they can be a steady source of extra income that you can earn in your spare time – like literally any time.
A few of the popular ones are: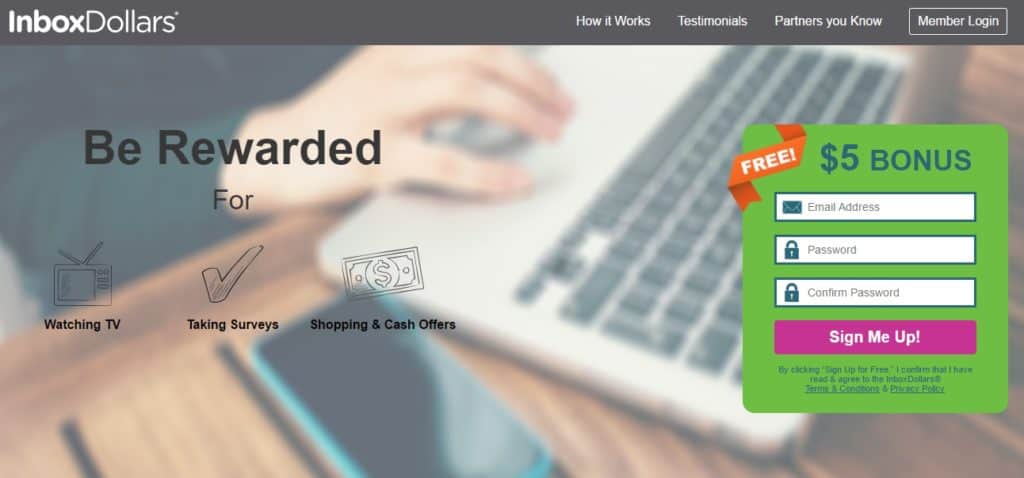 Inbox Dollars does marketing research on consumer preferences. Why? Well, various businesses need information about potential customer's tastes and preferences. Instead of hiring their own marketing department, companies pay a service like Inbox Dollars for their research.
So, Inbox Dollars creates surveys or has you watch short videos and then enter your preferences. You can make extra money just by providing your input to basic questions. It's free to sign up and these are not long and drawn out. Complete them on your lunch break, while the kids are napping or whenever you have 15-20 minutes.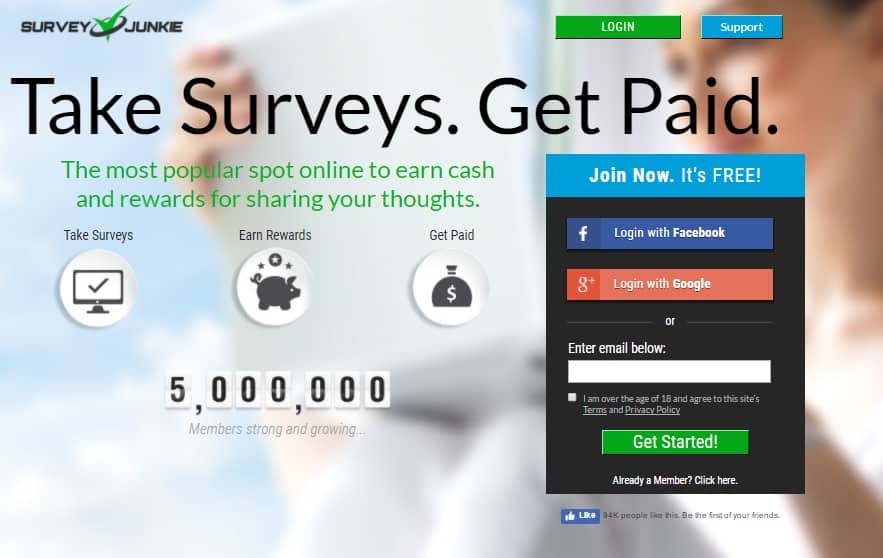 Survey Junkie is really simple to sign up for and use. Over 5 million people participate and have payments made right to their Paypal account. I've used Survey Junkie off and on for the past year, and it's nice being able to generate some extra income whenever I need to.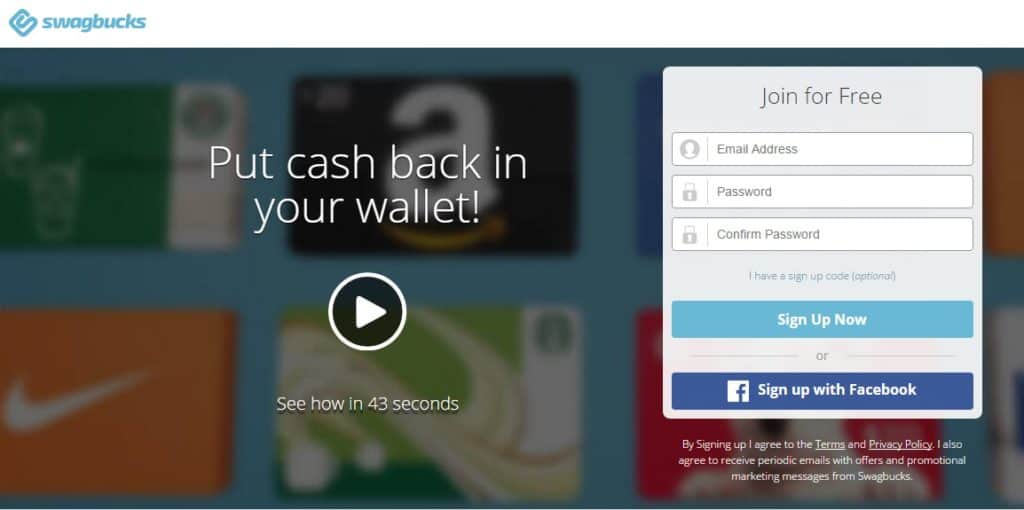 Swagbucks is one of the most flexible ways to make a side income. similar to Inbox Dollars, in that you sign up for free, then you'd click to download their browser add-on. That will keep track of the activities you do, like watching short videos or taking surveys. You accumulate "SB" points which you can redeem for gift cards from places like Amazon, Target, Walmart, PayPal, and Starbucks.
So, they're not actually paying you cash, but you'll have gift cards for stores that you'd be shopping at anyway. You'll also accumulate points just for doing your own online shopping. Businesses can tell that you're making purchases through Swagbucks, so they pay Swagbucks and Swagbucks shares a portion of that payment with you by awarding you points.
One recommendation – Survey sites like Swagbacks, Inbox Dollars and Survey Junkie are usually trying to get the opinions of a specific demographic group. For instance, if one of their clients is marketing women's hair products, they wouldn't accept men in that particular survey. So if you're intent on making extra money, you're better off signing up for a few of them. 
Earn Extra Income by Driving for Uber or Lyft
Did you know that the average car sits unused 95% of the time? That's a lot of money to invest in an asset that's used so little. So, why not have your car start earning its keep? You can drive with Uber and give them 20% and keep 80% for yourself. You'd be your own boss and decide whatever fares you want to accept. You wouldn't be driving all over the state either. You can decide what fares you'll accept.
Here's what you'll need – A four door car that seats at least four people other than the driver. You'll need to have a valid, in-state driver's license, and your car needs to be registered and insured in the state you're working in. You can easily make several hundred dollars per week driving part-time. .
RELATED POST –  10 Insanely Simple Ways to Save Money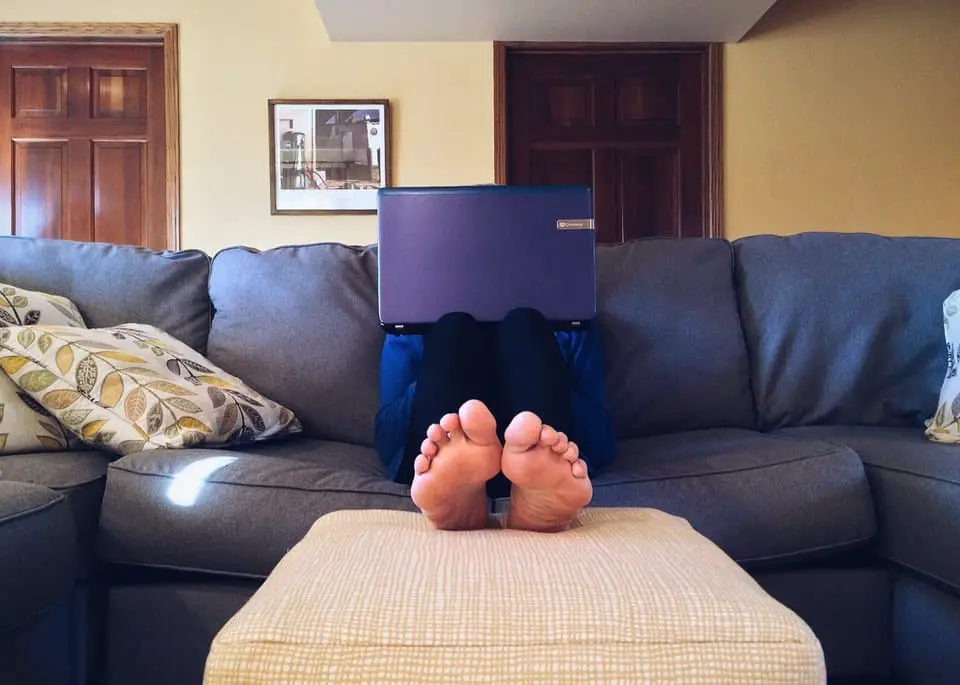 Rent a Room out with Airbnb
Do you have an extra room in your house, or an empty apartment or home? You can earn extra money renting it out to travelers on Airbnb. It's a great way to make money and meet people from around the world at the same time. Or if you've felt the urge to go on an extended trip why not have your mortgage or rent paid for while you're gone. If you plan ahead, you can travel for a fraction of the usual cost.
Cleaning Service
Sure, you'll have to roll up your sleeves to clean homes, but this is something you can get started at a really low cost. Have a broom, a vacuum and some spray cleaner? You're good to go. The flexibility to schedule your own hours, and the ability to bring home $100 for a few hours of work make house cleaning a legitimate way to make extra money.
Have some business cards made and distribute them at local realty offices, the supermarket, vet or dental office. Once you have a few clients, word of mouth could be enough to fill your schedule.
If you live in an area with a lot of seasonal visitors like I do, you can really clean up on the rental changeover day – when one renter leaves and another comes in a few hours later. Line up a handful of jobs for that day and you can take home a week's pay in one day.
Another reliable way to find clients would be through Care.com.
Earn a Side Income Providing Computer Support Service
Who doesn't own a laptop or desktop these days? Most homes have multiple devices, and you'd be surprised at how many of them are discarded due to problems that can be resolved by someone with a bit of experience. Things like virus scans, basic application installs, printer setups, and memory upgrades make many people throw up their hands in frustration. $75/hour is a pretty standard rate for computer support. Put some business cards in your local supermarket, community college, retirement village, dental office, or create a basic website to advertise.
Some of the computer skills we take for granted are still lacking for many people. You can connect with people through your local recreation department, senior citizen group, library or any number of places. If you can explain things in a clear, easy to understand way, your skills will be very marketable and you'll be able to make extra money this way.
Consulting / Coaching
Do you have an expertise or a talent in a particular field? Maybe bookkeeping, computer skills, a foreign language, soccer or track experience? A lot of kids may be a member of a sports team but may want some individual coaching. Local small business owners may be up to their eyeballs in work and could use a skilled bookkeeper.
Consulting is another area you can get into without a huge investment and $50-$60 an hour is pretty common. It's also an area where many people turn their side hustle into a full-time job.
Freelancing
There are millions of people supplementing their income by freelancing in their spare time. You can make extra money freelancing in so many different areas. What are you skilled in? Graphic design, bookkeeping, banging out Word documents, making blog posts, managing email or social media?
Almost any skill you have, there's probably a market for it. You can find how other people are advertising their skills on sites like Upwork and get an idea of how to pitch your own freelancing gig to potential clients.
The secret to freelancing success, is just zeroing in on your specific offering and getting the first few jobs. Once you have a few references, and start delivering exactly would you promise, on-time, you'll never run out of clients. 
Junk Hauling Service
Do you own a pickup truck or small trailer? Lots of people would like to clean out their basement, garage, or toss out the unsold remains from their garage sale. If your town has a designated location to bring unwanted items, you could make extra money by helping them out.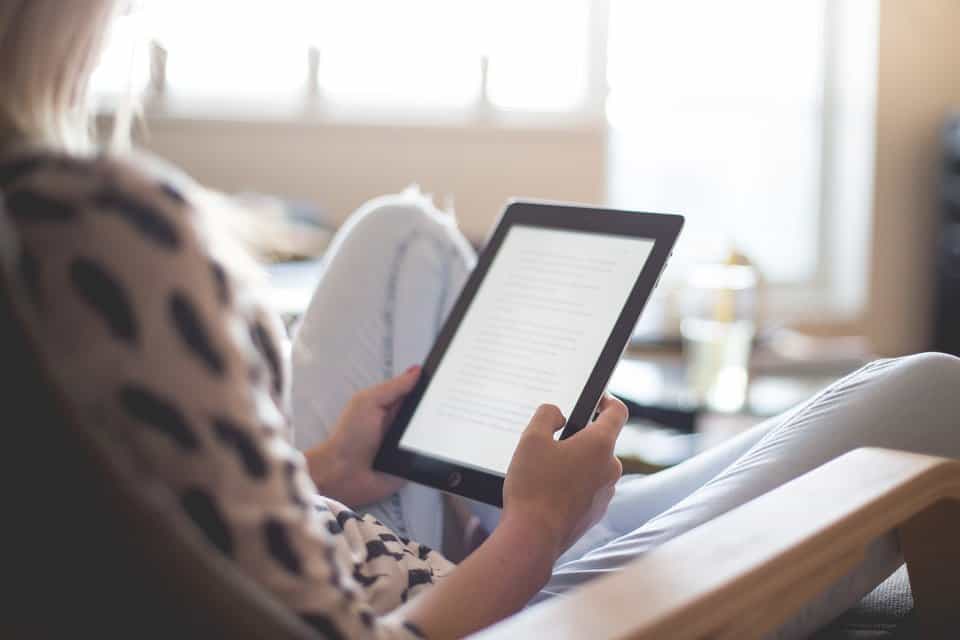 Kindle Publishing
Publishing and selling your own eBooks on Amazon is one of the best ways to generate passive income.
Here's why – you do the work once, then earn a steady income from it. And don't let the word "publishing" scare you away. Amazon's Kindle Direct Publishing is one of the most accessible ways for you to get your ideas in front of potentially millions of people.
One of the best ways to get into KDP is to produce non-fiction books of no more than 40-50 pages. You'd charge between $1.99 and $3.99. These can be how to books, a guide on a certain topic, or destination, recipes, a summary of your experience with a particular topic – there are dozens of topics you could write about.
Think about it. Millions of people already have their account setup within Amazon, and they can make a purchase within seconds. If you can offer an interesting how-to process, a review or a description of a certain place – you can put it in front of millions of buyers. And at this price range, buyers are not going to agonize over spending the money.
How would it work? You'd write your eBook in whatever word processing app you normally use. You can edit it yourself, or pay someone a reasonable fee. Then you'd create a cover for your book. Again, you can pay someone to do that, or use Amazon's built-in, easy to use cover-wizard. Then upload your book, using Amazon's KDP wizard, choose the price you want to charge, and you're done.
You can get as elaborate as you want, like hiring an editor, a cover designer, or a marketing consultant. But the point is, none of that is necessary to get your foot in the door and get started. You can literally start writing tonight and have a published book on the largest platform in the world and be making extra money within the next few weeks.
Personal Training
Millions of people try and fail at various fitness programs because they're not sure how to approach it. They may not know how to put together a program for their fitness level that will challenge them, enable them to progress, and be accountable to it.
If you have some experience at running, working out, tennis, golf, yoga or any number of fitness areas, then you have something to offer.
This doesn't have to be limited to the people in your neighborhood. You can easily put up a website and offer your services as a virtual trainer. How would that work? Let's say you've run for 15 years and have trained for numerous distances over the years. You'd advertise your services on your own website, and when someone contacts you, whether they're in the next town or six states away, you can do a fitness assessment over the phone or online.
Once you have the customer's profile, you can provide a program and then set up a designated day and time when you'll check in on their progress. You can adjust the program as needed, and you can collect payments through PayPal.
Since a virtual trainer doesn't travel every day to meet clients, you can take on more clients and earn more. A good example of this is the site Lazy Girl Running.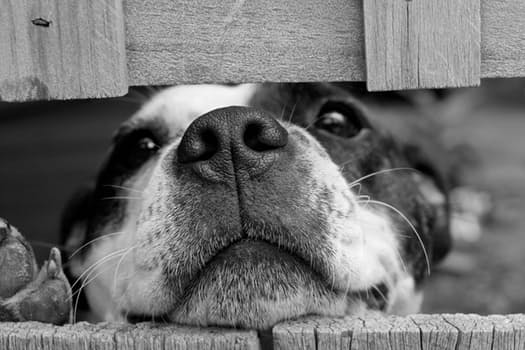 Pet Sitting
Of all the ways to make extra income, you'll probably find the most enthusiastic and thankful customers here. The expense to board a pet in a kennel is approaching what you'd pay for a hotel. And they usually require dogs to be up to date with their shots before they'll board them.
I've realized several times, right before we're scheduled to leave for a few days, that our dog is overdue for a shot. So, to get away for a weekend a dog owner can easily shell out several hundred dollars before leaving home. Or more if they own two pets.
Many people would be happy to pay you $15-$20 to stop by for thirty minutes to feed, walk and spend a little time with their pet. They'll save money, their pets would be happier in their own home, and you have money in your pocket. It's a win all around.
To find some pet sitting gigs, check out sites like Rover, DogVacay or Care.com
Pool Cleaning Service
If you've owned your own pool then you know two things:
It's a bit of a learning curve getting to know the right balance of chemicals needed.

If you don't monitor your pool regularly, it'll get out of balance and look like a bad science project within a week.
So, if you're already familiar with the process, why not make extra money to visit a few pools in your neighborhood. 
This is one of those gigs where word of mouth will help you. Tack some business cards in your local supermarket, dentist office, pool store or community center. Once you get a couple jobs under your belt, and people appreciate their clear pools and free time, you'll hear from their neighbors.
Rec Sports Officiating
Local recreational sports leagues are often in need of referees. This can be a great way to make extra money and get a bit of exercise at the same time. Local soccer leagues would want you to have an "F License" to referee. Many towns conduct classes leading to your F license, but you can also get your license online at U.S. Soccer. It's a two-hour course that will run you $25 dollars, and you'll have to be at least 16 years old.
Once you have your license, you'd be paid about $25 per game. And games are almost always on the weekend or during the week after business hours so you can make extra money without interfering with your regular job.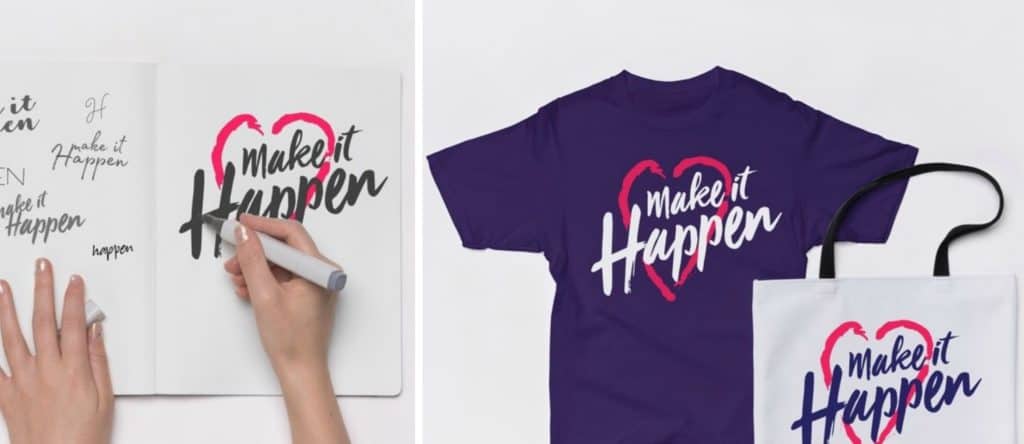 Design Your Own T-Shirts and Drop-Ship Them
Here's a great way to make extra money online. Have you ever thought of a great design or saying that you thought would make a great t-shirt? You don't need to own a screen printer or even t-shirts. Just log in to Teespring, create your own custom design and have them shipped from Teespring to your customer. Have a great idea for a T-shirt? Put it on eBay, Facebook or another platform and you'll only lay out the money for shirts once you have a sale.
Become a Translator
Are you multilingual? If so, you can make a side income doing one of the fastest growing occupations in the nation. One place you can get work is on VerbalizeIt. You can choose to work only the jobs you want. You can work translating documents or transcribing. You'll take a short test when you sign up, and then accept whatever jobs you want.
Other places to find work as a translator would be sites like Upwork and Guru. There's also Gengo, which is solely for freelance translators.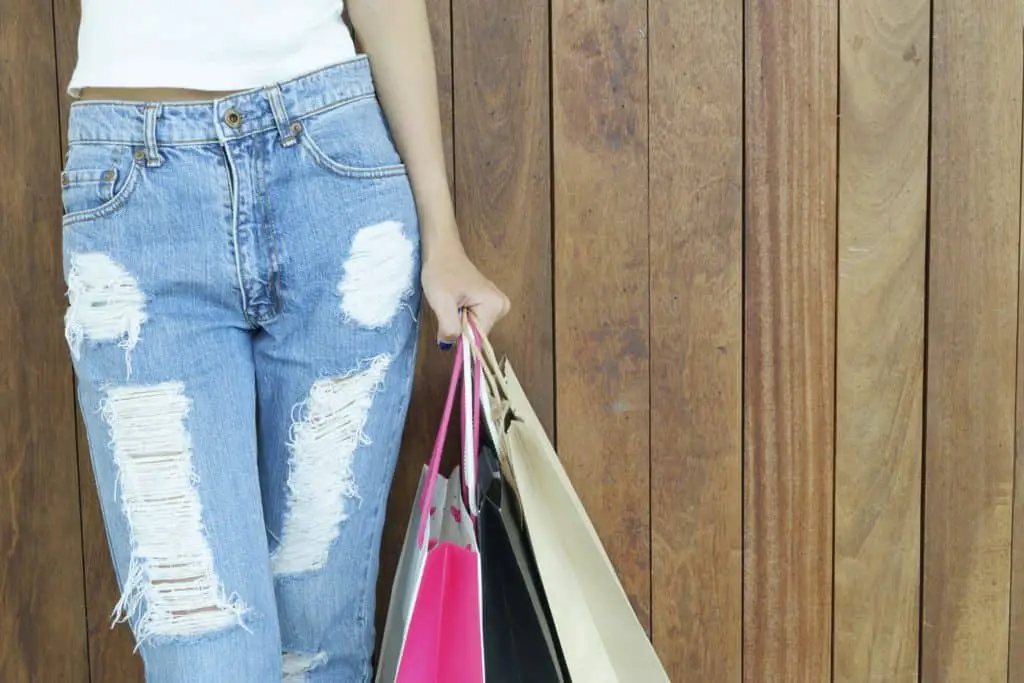 Make Extra Money

by Shopping
If you enjoy shopping, why not earn extra income for it? A mystery shopper is when you're paid to go to certain store and just shop as a normal customer. Then after your visit to their business you provide simple feedback on it. You'd report on things like their customer service, or the overall appearance of the store.
In return for your review, you'll be paid. You may also be expected to make a purchase, but you'd be reimbursed for it.
Just beware of any companies that ask you to pay to sign up. Legitimate mystery shopping gigs should not be asking you to pay anything to sign up. One way you can make sure is to check on their site to see if they're a member of the MSPA. This is the organization that regulates mystery shopping businesses.
Once you sign up, then look on their site for an available merchant to shop at. Just think – you could sign up for companies that you'd be going to anyway.
Here's a list of reputable companies you can start with:
Intouch Insight

Best Mark

Intelli-Shop

Sinclair Customer Options

Market Force
Final Points
So there are 25 different ways to make extra money that'll help to pay down your debt or maybe afford something that you can't now. Each one of these methods costs almost nothing to start, and could enable you to make $500 a month.
And once you start, and see how to make $500 a month, you'll see that $1000 or $2000 is not out of reach.
But getting that extra income can be life changing. For most people, it's not a catastrophic expense that prevents us from getting ahead. It's that never-ending $400-$500 a month in credit card bills. And if you can finally get into a position to eliminate that and have an emergency fund, it could really open up possibilities in your life.
You just may find one of these gigs can be expanded to full-time. One thing to remember about jumping into something you've never tried before, is that everyone starts somewhere. Even the most established companies started with someone like you or me thinking, "what if I tried…"
If you need to make extra money, don't waste precious time over thinking it. The key is, finding a need, offering your services and then showing up (in person or online).
If you offer a service people need, then show up and deliver what you promise, you'll never be without income.
So how about you? Have you tried any of these, or have you come across another reliable side income opportunity? How did it work out for you? Let us know in the comments below!
RELATED TOPICS:
Join to Receive Your FREE eBook. 50+ Ways to Save All Year Long.