"This post may contain affiliate links. Please read my disclosure for more info.
What is it like working for Postmates? If you've considered working for Postmates and wondered whether it's worth it, you're not alone. The flexibility and quick money of jobs delivering food and other household supplies has made it pretty popular.
There's over a dozen popular delivery services you can sign up for and be earning money by next week. 
Here we'll show exactly what it's like working for Postmates. How to get started, what a typical day delivering for Postmates is like, and the bottom line – how much can you make in a week with Postmates.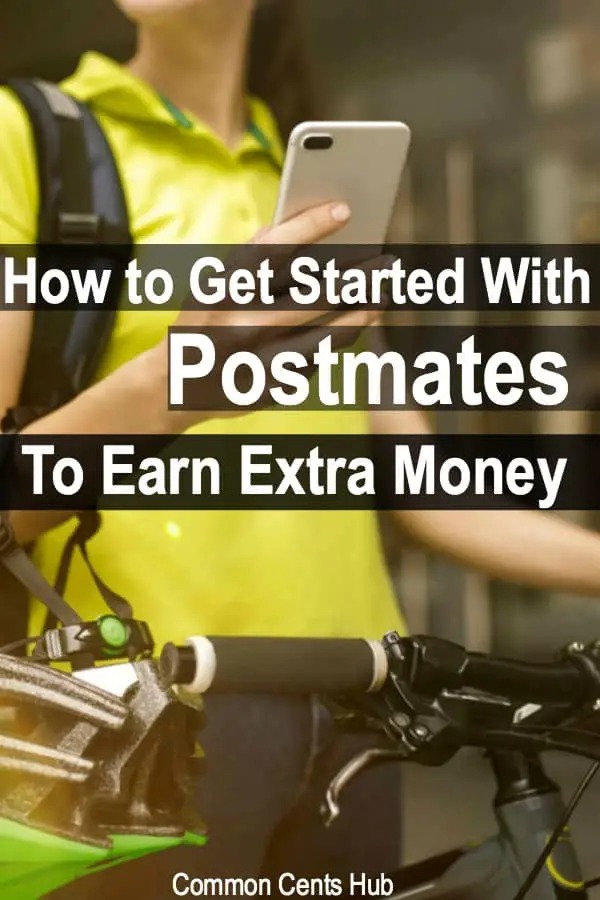 Postmates fills a need for customers by providing deliveries from almost any place in town. And they help businesses to sell more food without a full-time delivery person.
But a big reason Postmates and other delivery services have become so popular is because they've made delivering food so easy for drivers.
Drivers no longer need to walk up to someone's dark porch with a pocket full of cash. Since all money is exchanged through the app, you don't even handle cash. 

There's no more sitting in a hot pizza kitchen waiting for an order to come in. You'll hang out in your car waiting for an order from any of dozens of places.

Delivery apps have made delivering food one of the most flexible jobs available. There's literally no schedule. You work any day and any hours you want.
How Much Can You Make in a Week With Postmates?
Most Postmates drivers average between $18-$25 an hour. That may not seem like large range, but if you stretch it over a 40 hour week, it's the difference between making $720 and $1000.
The good news is, you have a lot of influence over the amount you make. As you become more comfortable, you'll complete more jobs per hour and you'll also take advantage of some of the Postmates incentives.
For instance, they guarantee you'll earn at least $500 if you make 30 deliveries. If your pay doesn't amount to $500, they'll make up the difference.
You can also take advantage of Postmates bonuses, like an extra $2 per delivery for making deliveries during certain hours of the day.
And read on for some tips on maximizing tips on all your deliveries that'll take your earnings closer to $25 an hour.
How Does Postmates Pay You?
Postmates pays by direct deposit to your bank account. You'll set that up through your fleet account in the Postmates app.
They pay once a week for any hours you worked from Monday through Sunday of the prior week.
You can also opt for "Instant Pay" which enables you to cash out daily if that works better for you. There's a charge of $0.50 for each instant payment.
The amount Postmates pays you is based on these factors:
An amount for each completed pick up.
An amount for each completed drop off.
A per minute amount for time you spend at the pickup location.
A per mile rate for the distance between the pickup & drop-off locations.
Any blitz bonuses that are in effect when you accept a delivery.
The specific rates may be different from city to city,
What's it Like to Deliver for Postmates?
If you're used to working an office job, or anything where someone looks over your shoulder all day, working for Postmates is much different. You decide what jobs you'll take and what kind of pace you want to work at.
You might think it'd be easy to slack off with so much freedom, but not neccessarily. When you see a direct correllation between your effort and your income, it can be a huge motivator.
Wondering how Postmates stacks up with it's biggest competitor, DoorDash? Check out our head to head comparison:
Working for Postmates is as Flexible as You Make it
Most of the delivery apps offer a lot of flexibility, but some still require you to enter the hours you'll work a day ahead of time. Not so with Postmates.
If you planned to work from 4pm to 7pm today but your babysitter can't make it until 5pm, no problem. Just work when you can.
Or if you had planned to work 6 hours on Saturday, but you want to cut out early, just log off and call it a day.
How to Work for Postmates - What's a typical Order Like?
You probably have a pretty good idea of the area you'll be focusing on for deliveries, so here's what the start of your day might look like:
You head out of the house with your smartphone, your Postmates bag, and maybe some water and a snack.
Arriving at your work area, you'll pull into a parking lot while you get your bearings. You'll open the Postmates app, tap "Go Online" and see what jobs are available. 
The app screen shows whether any bonuses are available. For instance, if there's a $3 bonus available for deliveries completed by 2pm, you should be able to earn it for any order you accept until about 1:30.
When an order appears, you'll see the name and address of the pickup location. Just tap Accept, or Skip.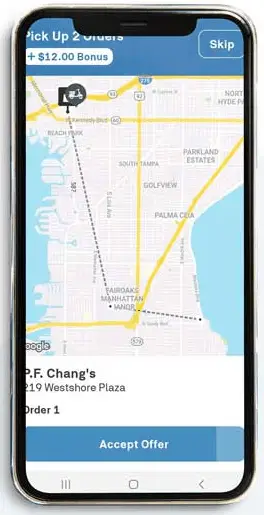 When you arrive at the pickup, just slide up your screen and you'll see the order number, customer name, and whether the order is paid. If it is, great. If not, use your Postmates card to pay for it.
Before leaving with the order, tap "View Items" so you can ensure you've got the entire order.
Now tap on "Picked Up" and the app will suggest the shortest route to the drop-off location. 
After dropping off, tap on "Dropped off".
Once you complete the order, the app will display the amount you've earned, without tip. Whatever amount the customer tips is all yours.
Now you're off to your next order!
How to Signup for Postmates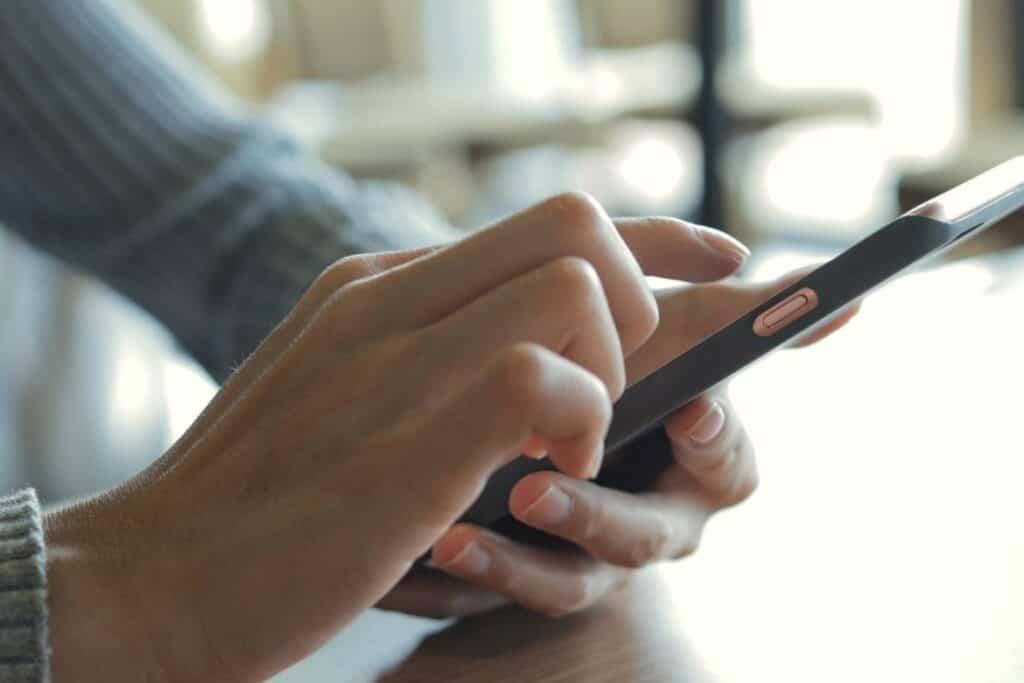 If you'd like to become a driver for Postmates, the requirements are pretty flexible: 
Must be 18 or older.

Must have a vehicle (1988 or newer).

Must have one year of driving experience.

Must have a smartphone with a data plan.

Must speak English fluently.

Must have good customer service skills.

Must be able to lift up to 50 pounds.

Must pass a background check.
What's the Postmates Hiring Process Like?
When you apply to work for Postmates, there's no cost involved, and the process moves quickly. The Postmates hiring process is so streamlined that it's sometimes as little 3 days from the time you fill out the Postmates job application to the time you accept your first job.
There's no complicated on-boarding process with Postmates. Once you're approved, you'll receive a Postmates warming bag in the mail, and a prepaid credit card to use for orders that are not marked "paid" in the app.
Postmates does have an online beginners guide with tips on getting off to a good start.
How to Use the Postmates Card
When you signup to deliver for Postmates, they'll send you a Postmates card, but it's not like a traditional credit card. It's simple to use.
For each order you accept, you'll see in the app whether it's already been paid for or not. If it's already paid, you'll just pick up the food and you won't use the card. 
If you accept an order that has not been paid, the Postmates app will electronically load enough money onto your card to pay for the order. 
You'll use the card to pay for the order only – without a tip. That's done between the customer and the app.
You can read all the details about the Postmates pre-paid card here.
How to Get Better Tips with Postmates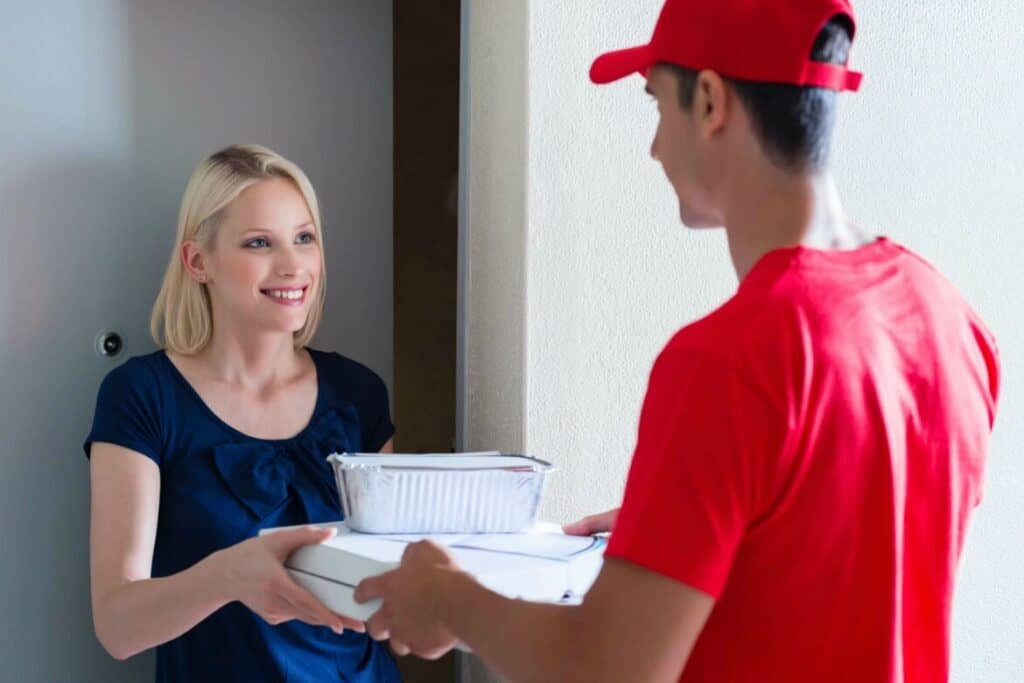 Like most delivery jobs, tips will make a big difference in your take home pay working for Postmates. Tips can be the difference between averaging $18 an hour or $25 an hour.
Here are a few hints from drivers that'll help to maximize your tips: 
Always take the extra 30 seconds to check the bag and ensure the contents match the receipt. If someone ordered an extra egg roll with their Kung Po chicken and it's missing, then so too can your tip.

Add anything you can to the bag, like napkins, utensils, extra sauce etc. And if you hand the order off in person, let the customer know.

Always use your Postmates bag. It may seem like a pain, but when you arrive, the customer can recognize you and know that you've made the effort to preserve their food. You can request an additional bag for free.

Customers appreciate a heads up text like, "Just got your food and I'm on my way." Your phone number is masked, so the customer won't see it.

Sometimes it's more profitable to focus on restaurant orders as opposed to fast food orders. There won't be as many restaurant orders, but the larger tips combined with less gas used for multiple fast food orders can make it more profitable.

If you see the Postmates app light up indicating a "blitz area" (an area with a sudden uptick of orders) think twice before going there. If you're nearby, that's fine. But if you're 25 minutes away you might be better off staying in an area you know has steady business. 
Postmates has one of the fastest on-boarding process of any freelance delivery app. From the time you

sign up to drive

for Postmates till you hit the road can be as little as 3 days.

The flexibility is great. You can choose to work 2 hours today, 4 hours tomorrow, and 5 hours the next day. You're the boss.

Unlike other driving jobs like Uber or Lyft, the condition of your car doesn't matter. It can be full of peeling paint and dog hair, but if you know your area and accept steady jobs, you'll make a steady income. 
1. The fast on-boarding process is great, but the trade-off is that there's not a lot of hand-holding on your first day. The driver I spoke to said she was nervous with her first few orders, but she did get the routine down quickly. 
2. Postmates doesn't have as many food deliveries as Doordash or Grubhub. But Postmates does offer pickups from non-food businesses like pharmacies or stores. And you can always work two apps at a time.
3. You're not paid for the distance you drive to pick up food, only for the distance from the pickup to the customer. So you'll want to be careful about accepting orders far from your location.  
Are You Ready to Drive for Postmates ?
Delivering food might be far from anything you've ever done to earn money before. But 2020 has been a game changer in the ways we earn money.
Freelancing has been growing every year, but the global pandemic has shown that sometimes taking your income into your own hands can be more reliable than depending on employers who themselves may be struggling to stay afloat.
Here are just a few scenarios where working for Postmates could make sense: 
Maybe you're on a mission to crush your debt so you can finally have a monthly budget that works.

Or as a flexible side hustle you can work between college classes.

Or you'd like to set aside some money for a real vacation next year.
When a two-income family has young babies, there's that five year pre-school period where you're struggling to afford diapers, formula and other things on less income.

Or maybe you're a single parent like me, where your number one priority is your kids. So your ability to earn money, or a side income is dependent on their schedules.

Or maybe you're just tired of the grind. Having to dress up and commute to a beige cubicle every day where you're monitored down to the minute.
Driving for Postmates might not be your life's ambition, but it's a viable way to bring in an income when you have an unpredictable schedule, or you just want to be your own boss for a change.
It's flexible, easy to get started, incentive based, and can be done virtually anywhere you go.
What do you think? Is Postmates worth your time?