"This post may contain affiliate links. Please read my disclosure for more info.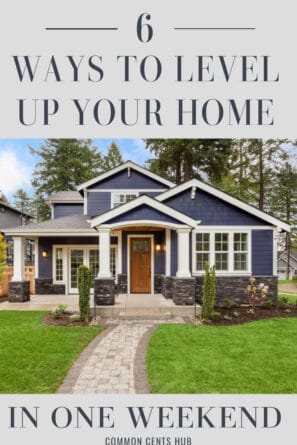 Increasing your home's value doesn't always have to cost a fortune. There's actually some great ways to increase your home's curb appeal that are not only cheap, but can be done in a weekend.
Thousands of people move into new homes each year, thrilled with their brand new digs. Most of them are concerned with their absolute needs like a two-car garage, a fourth bedroom or maybe a basement.
In the process, some of the "would be nice to have" upgrades are passed up in favor of "contractor grade" fixtures.
Contractor grade is usually the least expensive – OK, cheapest items you can install.  You'll see contractor grade items such as chandeliers, thermostats, kitchen counters, bathroom fixtures, floor coverings, door hardware and even windows.
These are all brand new and serviceable when they're installed. But if you look for these at your local home center you'll see that they're the bottom of the barrel, lowest quality available. They may function Ok for many years. And that's why thousands of homeowners never get around to upgrading them.
But what if you decide to sell? When a realtor brings a potential buyer through, those cheap linoleum floors, bargain basement lighting fixtures, and pitted cabinet knobs will stick out like a sore thumb.
Fortunately, some of these contractor grade items can be upgraded in a weekend and will make a big difference in the appearance and comfort of your home.
Here are six upgrades the average homeowner can tackle in a weekend. They're all relatively cheap ways to increase the value of your home, and they'll all enhance your living experience every day:
Upgrade Bathroom Floors with Tile or Vinyl Plank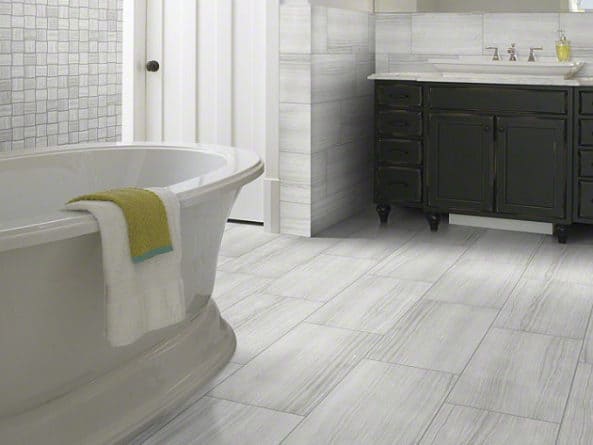 That brand new linoleum in all your bathrooms may have looked OK when it was installed, but ten years down the road when it's peeling up at the edges and the finish has dulled, buyers will turn their nose up at it.
Chances are, the same cheap material is in each of your bathrooms. Tiling can be tackled by someone with average DIY experience. Just make sure that when you tear up the old linoleum that you fix any squeaks in the floor before tiling.
By the way, here's a really easy way to fix a squeaky floor that'll cost a total of about $2.
For tiling, you'll want to rent a tile cutter from your local rental center. You can buy a hand cutter but the electric power cutter is faster and more accurate.
An even easier solution to upgrade a worn out looking bathroom floor is to put down vinyl planks. I've done this in one bathroom and it was simple. There's no messy adhesive, nails or anything. The planks go right down on your existing floor, and just lock together. Mine was less than $100 dollars and took a couple hours to install.
Upgrade Your Foundation Plantings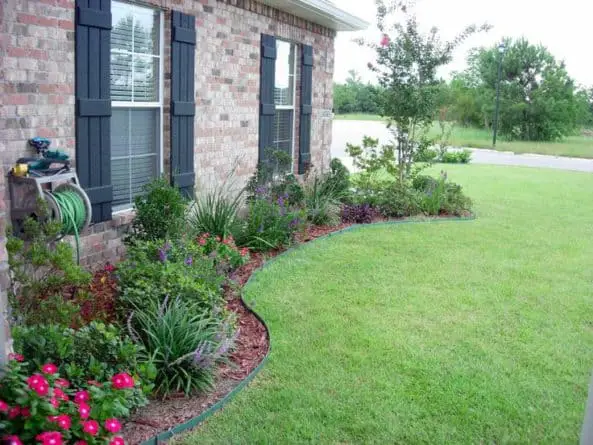 Builders usually do a quick planting of 3 or 4 evergreen shrubs when your home is new. They may dress up the home's appearance when they're small and shaped. But over several years they can grow into one continuous mass of green that no longer enhances the appearance.
An overgrown mass of shrubs can also provide cover for intruders while you're not home.
Some local garden centers may offer free design services, but if all you're concerned with is updating the front of your home, you can easily do this. Old shrubs can be cut near the ground and then dug out with a shovel.
When selecting new plants, just try to get a few different types of plantings that thrive in your area, and vary the height. You'll be amazed at the updated appearance!
Add Some Color with New Paint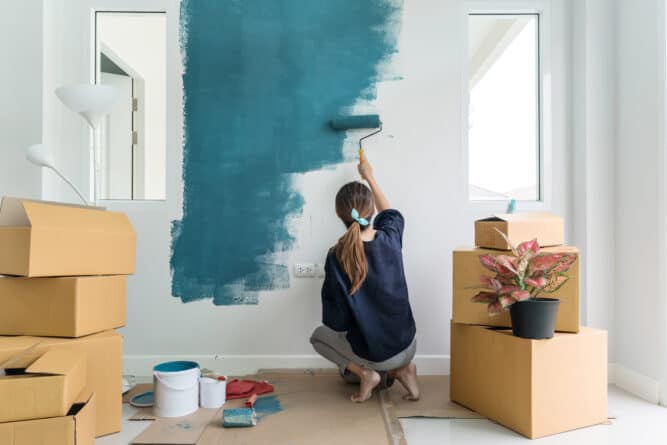 New homes are usually sprayed throughout with the same shade of white or off-white. That's great when someone wants a clean slate to move into, but why not pick a color that speaks to your personality.
Maybe that bright purple your daughter liked as a toddler is ready for an update. Or those 15-year-old white walls in your bathroom could use a burst of color. Do it yourself painting is one of the cheapest – and most noticeable upgrades you can do.
Update Your Hardware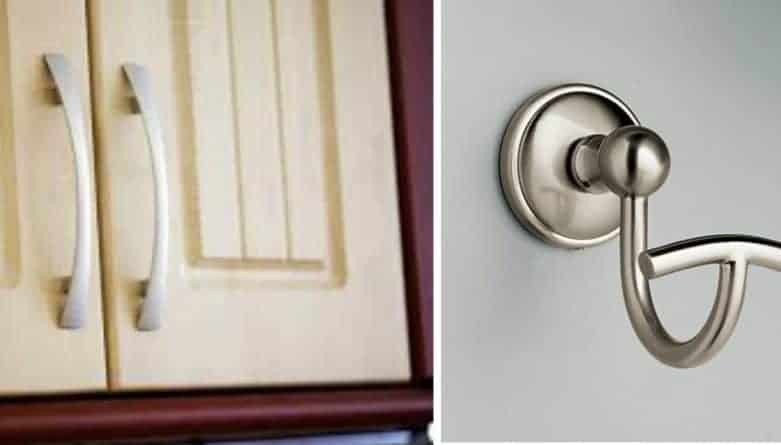 This is a notorious area where you'll see cheap, low-quality door knobs, switch plates, kitchen and bathroom knobs and lighting fixtures. Upgrading kitchen and bath cabinet hardware provides a big appearance boost and takes nothing more than a screwdriver to install.
Visitors will also immediately notice a nice new front door knob installed on a door with a fresh coat of paint.
And once they enter, what about that cheap light fixture in your foyer or living room? Whether you want to go with a more expensive, contemporary fixture or find something unique and update it yourself, this is something you'll see and appreciate every day.
Resurface Your Driveway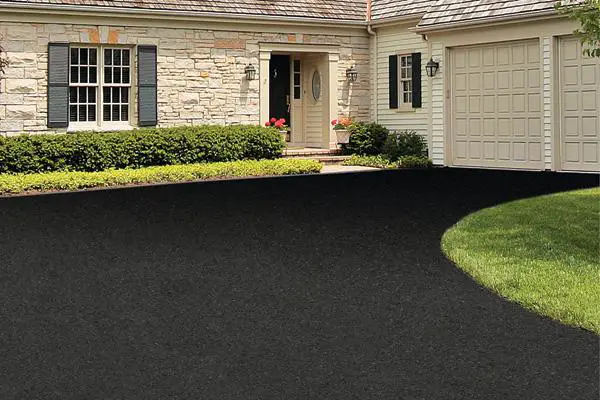 If you have an asphalt (black) driveway, these are meant to be resurfaced every few years. Don't allow it to wear down to the point where stones are showing through and cracks are appearing. At that point, ice and rain will eventually cause it to break up.
Along with updating your foundation plantings, a nice brand new coat of sealer will significantly improve your home's curb appeal. Some contractors will do this relatively cheap, but for an average driveway, you can purchase three five gallon buckets of sealer and a squeegee to apply it for around $75.
For cracks larger than a quarter inch, you can also purchase crack sealer that you just squeeze from the container into the crack. It couldn't be easier.
Upgrade Your Thermostat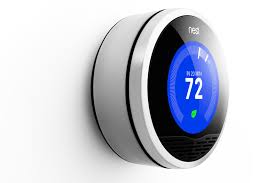 If your home was built more than ten years ago, there's a good chance it has a thermostat with the round manual dial. These may be serviceable for many years but they're not programmable. What if you're going away for a few days, or a week?
Who wants to spend money to heat or cool an empty house? And considering that about half of your energy bill is controlled with your thermostat, it's critical to be able to control.
I've been away more than once where I've realized too late that we forgot to turn down the air conditioning or the heat. Having the ability to adjust the temperature to conform to your family's schedule will save you hundreds of dollars in energy costs over the course of a year.
You can purchase a programmable thermostat for as little as $50-$60 which are very simple to use, or if you want more bells and whistles, you can purchase one that's wi-fi enabled so you can adjust it from your smartphone for between $150-$250.
We installed the Nest because it's programmable either from the unit itself, or remotely from your smartphone. Ours is the Nest 2nd generation which sells for $199 but it paid for itself in the first year we had it. The third generation was just introduced (about $249) which has a bigger display area and is a slightly thinner profile.
If you happen to use an Amazon Echo the Nest is compatible. So, you'd be able to control the Nest with verbal commands. I've been very happy with ours. It's easy to use and though we've only had it few months, our utility bills have decreased noticeably.
Check with your local utility company because many of them are offering up to a $100 rebate if you install certain high-efficiency thermostats.
Light Things Up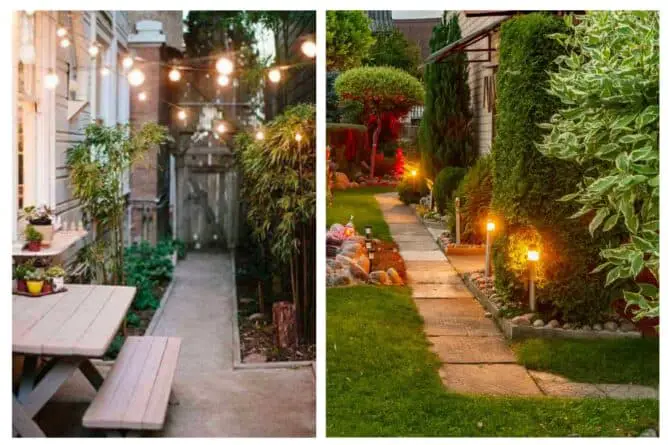 Outdoor lighting helps you to have safe footing at night, but it also upgrades the ambiance of any space.
DIY landscape lighting is sold at any home center, and is simple to install. A typical kit with a plug-in timer, enough wire for about a 50 foot run, and about 4 lights costs around $50. You can go cheaper and buy individual solar lights, but I've found them to be less reliable and less durable.
Burying the cable for landscape lighting is simple. Just use a straight shovel to cut the ground, push the cable down an inch or two, and step on it to bury it. Extending beyond the included lights is simple. Your store probably sells the same lights in individual packages. The salesperson can supply you with the right cable.  The lights literally snap onto the wire in minutes.
And while you're at it, spending about 10 minutes to hang a string of patio lights will add a festive touch to any space.
Take a Look Around Your House
Take an objective look around your house today. There are probably plenty of areas you can upgrade without breaking the bank. Things that will enhance the appearance and value of your home, and also your own day to day experience.
It's not about trying to outdo your neighbors. Your home is where your family spends time together. And by mixing a little sweat equity with a minimal cost can make it a more comfortable place to come home to. Your home is also an investment, so spending a little money here and there will go a long way to make sure you get the best return on it.
Sometimes it's nice to sit back and think about all the improvements you've made for your home and family over the past few years. What do you think?
RELATED – 6 Brilliant Ways to Reduce Your Energy Costs by Over 25%