"This post may contain affiliate links. Please read my disclosure for more info.
The best things to sell on Etsy are items you might just be able to make at home. In fact, the top sellers on Etsy are making a full-time income selling things like digital downloads and handmade items.
But in addition to things you can make and sell on Etsy, there are loads of Etsy product ideas that you can source from other places.
If you've been thinking about making extra money with your own small business, opening your own Etsy store is about the least expensive way to create your own online marketplace.
These are the 20 best selling Etsy items, so they should help any new seller narrow down a profitable niche.
And check out the tips down below from an Etsy shop owner! She gives some great tips not only on the things that sell best on Etsy, but how to get more sales on Etsy by sharing her best practices.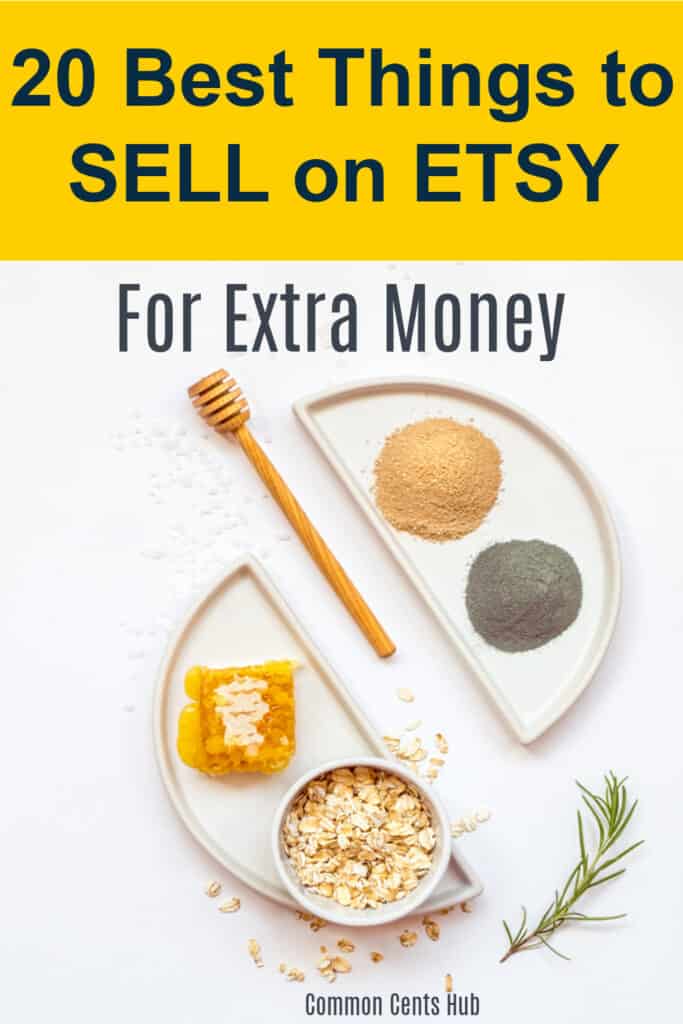 What sells best on Etsy now?
The best things to sell on Etsy to make money aren't the same things you'd sell on Amazon or eBay. Those platforms cater to shoppers looking for certain brands at a competitive price.
Etsy caters to a different customer. One who's looking for something more unique and different. And some of the top selling items on Etsy prove that you can open your own Etsy shop selling things you might just be able to make at home. 
Handmade items, digital products and simple home decor are all big sellers on Etsy, but that's not all. Check out the top selling items on Etsy, because as we'll show below, opening your own Etsy shop is not difficult at all.
20 Best things to sell on Etsy to make money
1. Personalized or handmade items
You'd think brand and price would be the biggest reasons customers click BUY, but according to one Harvard Business School professor, emotion is one of the biggest factors that drive our buying decision.
When Coca Cola introduced personalized Coke cans, their annual sales increased after ten straight years of declining sales. 
There are dozens of items you can personalize, and over 80 million Etsy shoppers are buying things like personalized keychains, rings, clothing, party favors, socks, towels, robes, cutting boards, bridal party gifts, cups, picture frames, water bottles… and I'm just scratching the surface!
And there are tons of occasions where personalized items make great gifts. Anniversaries, Father's or Mother's day, retirements, bridal parties or other milestone achievements can all be more memorable with a personalized gift.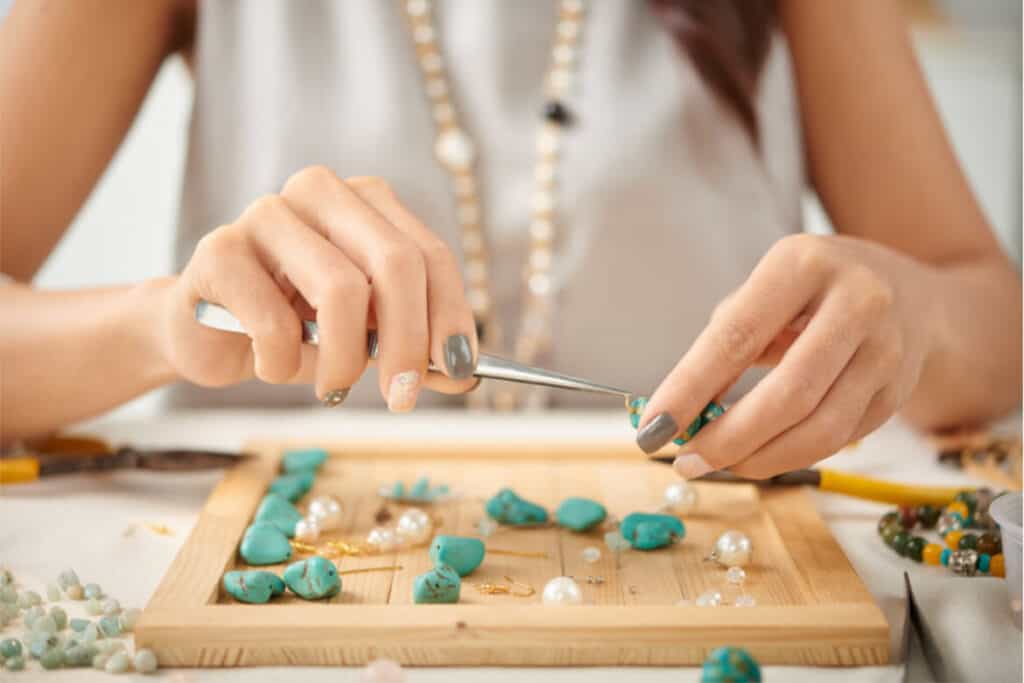 If you've ever browsed in a traditional jewelry store and came away unimpressed, it could be because they don't carry a lot of unique, one-of-a-kind pieces. They stock what sells the most.
But there's a big market for handmade pieces you'd never see in a chain store. Etsy shoppers appreciate unique items, so simple, handmade jewelry has always been a top seller.
Browse some of the Etsy stores selling jewelry and you'll find a mix of earrings, necklaces, bracelets and other accessories with more of a personal touch than you'll find in a traditional jewelry store.
Handmade jewelry doesn't need to be expensive to make. Whether it's contemporary or vintage, some of the most simple, handmade pieces are among the best things to sell on Etsy.
3. Jewelry making supplies
Another way to tap into the huge handmade jewelry market is to sell jewelry making supplies.
Since we know handmade jewelry is one of the best selling items on Etsy, you can fill a need by selling things like beads, stones and anything jewelry makers have a need for.
4. Party decorations and supplies
According to the New York Post, Americans spend an average of $58.49 on decorations for a typical party. And most of the decorations purchased are to personalize their event.
Whether it's a baby shower, birthday, holiday, graduation or other occasion, people consistently spend money on party decorations, making them one of the best things to sell on Etsy.
Things like banners, signs, invitations, balloons, cake toppers and cards can be either made at home or sourced cheaply, then customized to sell with good profit margins.
5. Digital downloads - Selling Printables on Etsy
The great thing about digital downloads is that you create something once, then sell it over and over without ever worrying about inventory or shipping costs.
And since your costs are minimal, you can price your digital products low enough that customers can make a quick purchase decision.
One of the best things to sell on Etsy are planner sheets. Customers love the idea of avoiding the $40-$50 cost of a fancy bound planner when all they really need are the actual sheets.
Printable checklists and charts are also top sellers on Etsy. Things like:
Personal budgets, savings goals or debt payoff plans.
Home management printables are also top sellers on Etsy. Things like task lists, recipes, cleaning checklists, contact information, health records and lots of others.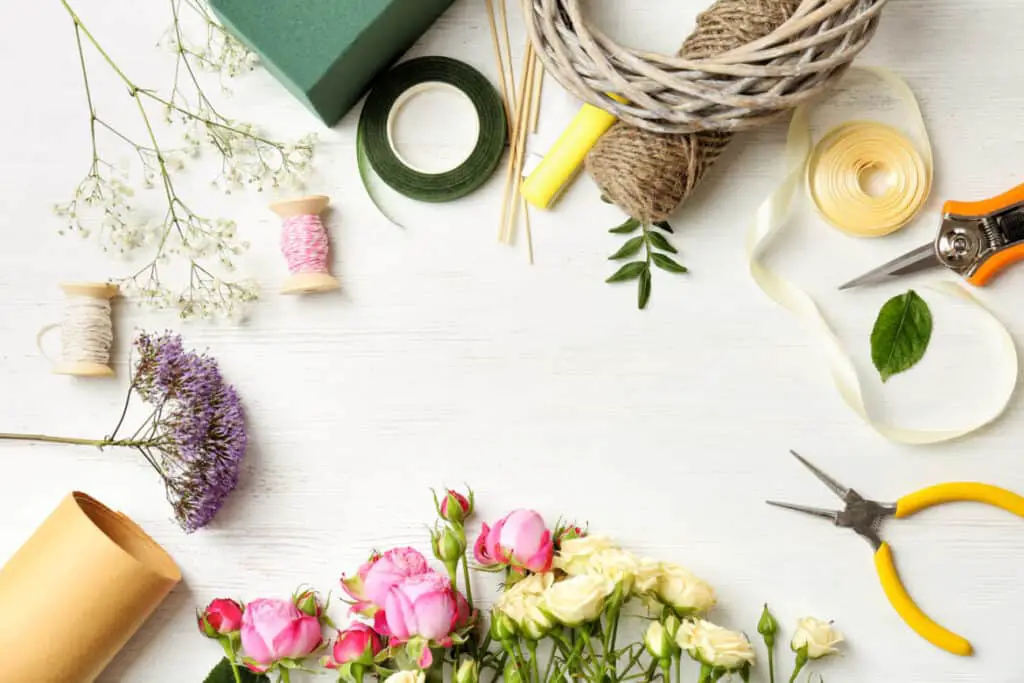 Etsy may be the place for unique and creative things, but you don't necessarily need to be a creative genius to sell on Etsy. You can sell the supplies that creatives always need.
With over four million sellers on the platform, it's no wonder that crafting supplies are one of the best things to sell on Etsy. Things like beads, stones, yarn, ribbon, and fabric are all top sellers on Etsy.
Crafters also buy lots of patterns, stencils or anything to do with painting, drawing, picture framing, doll making, floral crafts, candle making… anything you can imagine a crafter using.
Coffee and tea are two of the world's most popular drinks, so mugs have always been a great gift item. They're not overly expensive, and gift givers can be reasonably sure they'll actually be used.
Businesses also buy lots of mugs to use as promotional items.
Personalized mugs, or mugs with funny text or quotes are some of the best selling items on Etsy. I recently gave my daughter a simple mug with her dog's photo on it and she LOVED it.
Mugs are a great item to sell on Easy, because they can be bought in quantity at a pretty low price, customized, and sold with good profit margins.
Sometimes relatively inexpensive items can bring in a lot of profit. Personal accessories are a top seller on Etsy because people of all age groups are looking for things like wallets, hair accessories, scarves, belts, hats….
There's also a big market for car accessories on Etsy. Things like key chains, steering wheel covers, scent diffusers, cup or phone holders, organizers, stickers and anything else someone might use to personalize their ride.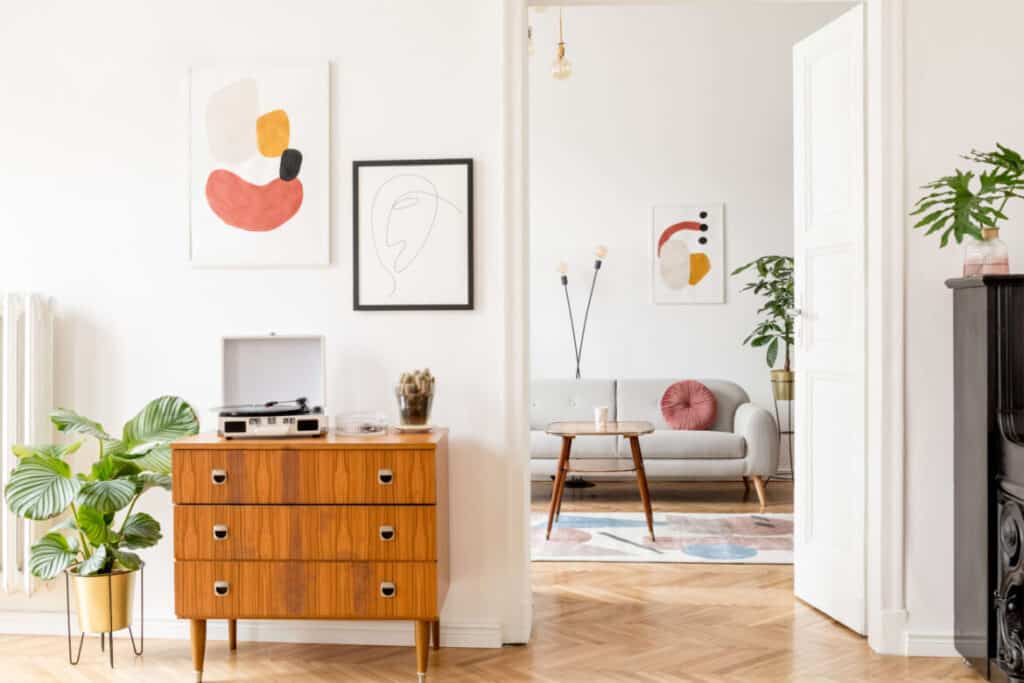 Etsy is an online marketplace catering to customers who aren't necessarily looking to 'fit in'. This makes vintage items some of the best things to sell on Etsy. 
Us square pegs appreciate things that may not be trendy, but nonetheless have character. Some of the top sellers on Etsy are vintage dresses, or vintage wall art like maps or posters.
Vintage kitchen gadgets, or older costume jewelry are also popular items.
We're quick to toss things out, but someone's probably looking for that very skirt you haven't worn in 15 years. Some great places to stock your own Etsy store are estate sales, garage sales, flea markets, auctions or thrift stores.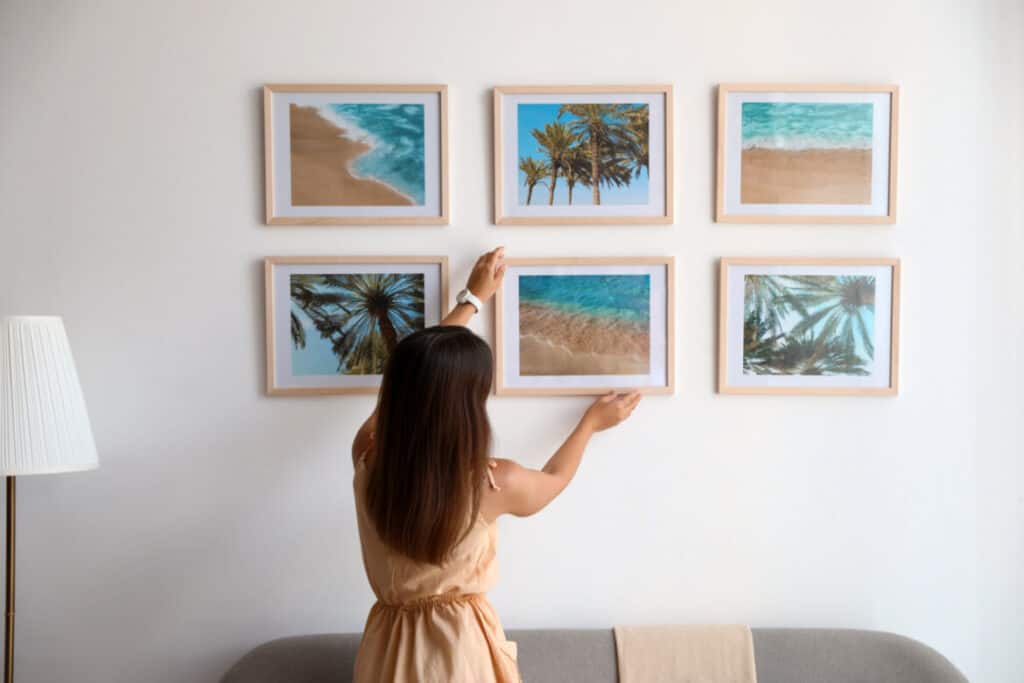 Etsy is the go-to place for all things creative, so it's no surprise that art and collectables are some of the best things to sell on Etsy. In fact, it's one of the largest marketplaces anywhere for artists to sell their work.
Things like watercolors, pen and ink, photography or even macrame items like plant hangers or bracelets are all top sellers on Etsy. Landscape paintings also sell well, as does pen and ink drawings of homes rendered from a photo.
Watercolors of pets and animals (especially dogs) in the sub $50 range are also top sellers on Etsy. The most popular size is 11×14.
It may seem like original art would be more profitable, but with a massive audience of over 80 million shoppers, selling prints can be a great way to make money on Etsy.
Collectables also sell well on Etsy – things like coins, sea glass, vintage postcards or posters. I've even seen custom made bobble head dolls that can be made from a photo of your favorite friend.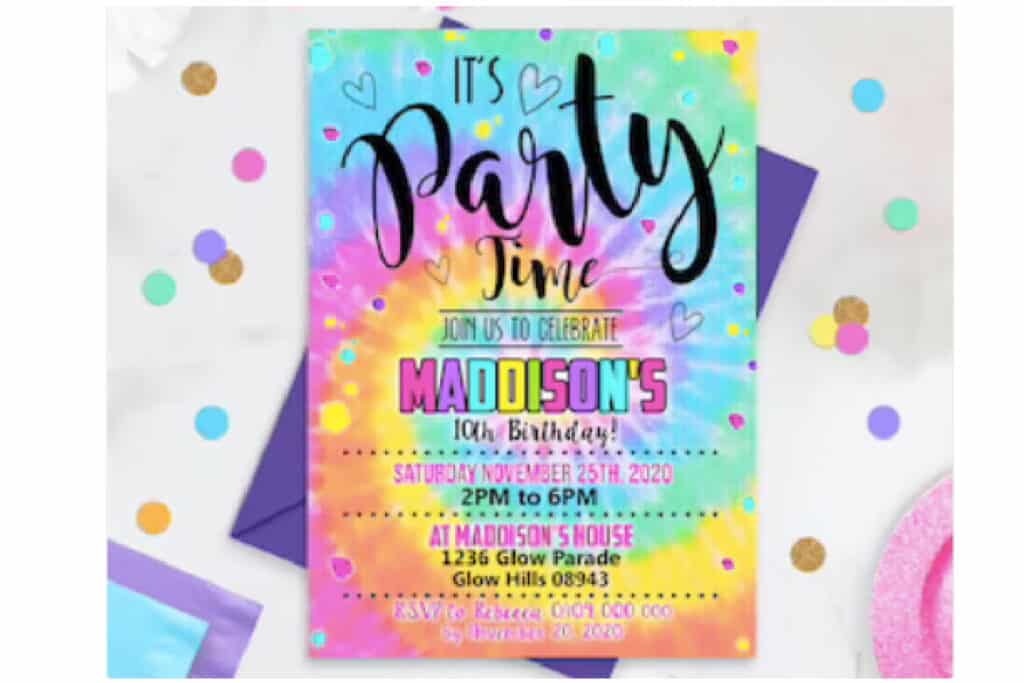 Anyone can buy a package of generic invitations, but a big seller on Etsy are invitations that can be personalized.
Baby showers, birthdays, holiday parties, or even thank you notes or announcements – there are loads of occasions where buyers want something original, and you can offer multiple design options for each one.
It's not hard to create your own invitations in Canva or Pic Monkey and send the buyer a link to download the printable after their purchase. When they access it through their link, they'll just click to edit their name and date, then print as many as they need.
A typical invitation might sell for about $7.95 but the great thing about these, is that you create it once, then sell it over and over again. There's no inventory and nothing to ship. Does selling products get any easier than that?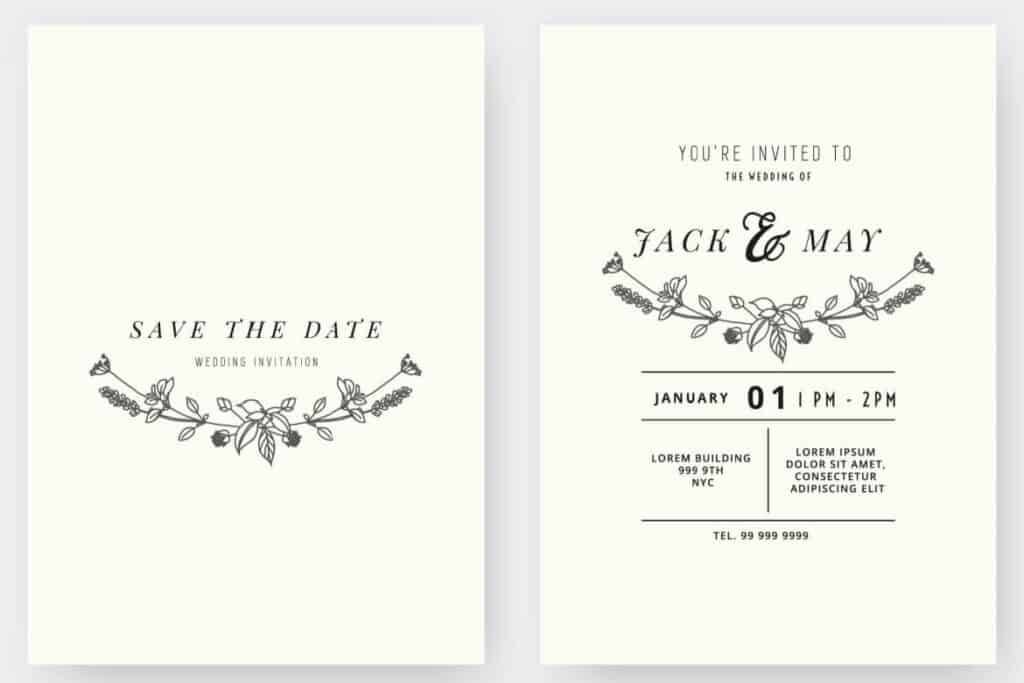 According to Business Insider, couples are spending an average of $22,500 on their wedding in 2021, and that's decreased by about $10,000 in just the past six years! 
My guess is that couples are spending less in favor of getting a solid start on their life together.
That trend has made wedding supplies one of the best selling items on Etsy. It's more cost effective for couples to buy their own wedding supplies rather than pay a package price from professional wedding planner.
Things like invitations, bachelorette party items, unique gifts for the wedding party, bouquets, corsages, hair supplies, save the date or place cards, cake toppers and even bride's maid or bridal gowns are all top sellers on Etsy.
Have any ideas for unique wedding items?
Millions of potential customers could be browsing your own Etsy shop looking for the personal touch you can offer.
13. T-Shirts or other personalized clothing
Personalized clothing has always been a popular on Etsy. Things like t-shirts, aprons, and hats are big sellers with individuals as well as businesses.
There are loads of occasions people want customized clothing for – bachelorette parties, reunions, birthdays, and barbecues for starters. You'd also have tons of potential customers in businesses looking for uniform t-shirts or giveaway gifts.
Some more good ideas for personalized clothing are baby outfits, blankets, sweatshirts and even undies.
Did you know you don't even need your own screen printer to make customized t-shirts? You can advertise them in your own Etsy shop and then have them made and shipped from a company like Tee Spring.
14. Organic self-care products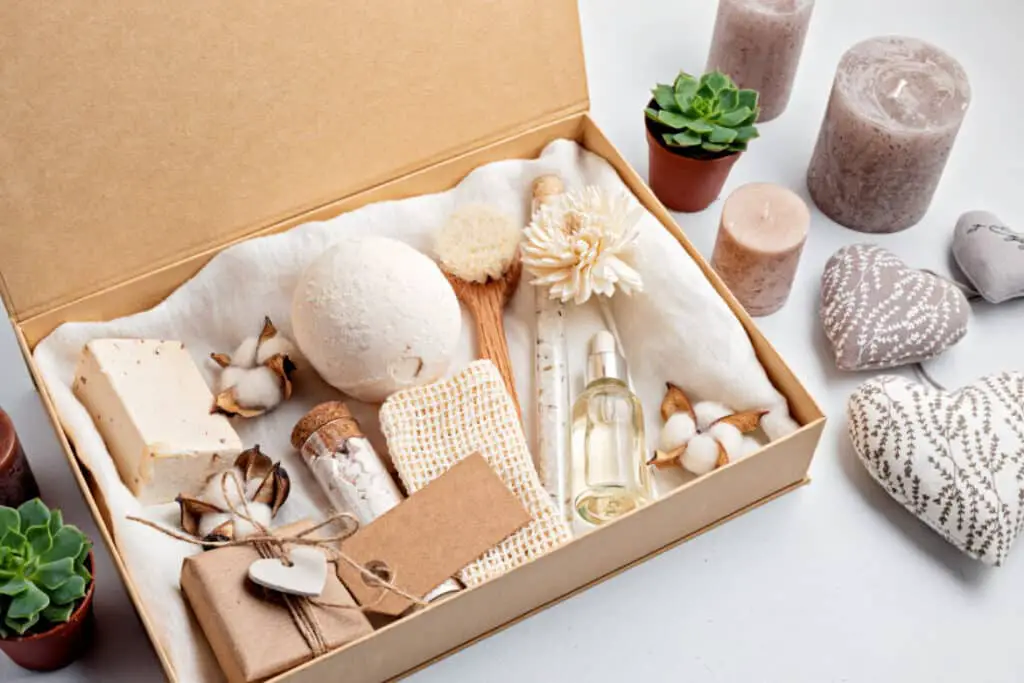 Organic, self-care products have always been a top seller on Etsy, but they're especially popular now! According to Google Trends, searches for self-care products increased by 250% between 2019 and 2020.
As we emerge from the pandemic, there's a trend toward making healthier lifestyle choices, and developing a self-care routine definitely has an impact on overall well-being.
Since Etsy is known as a more homespun alternative to chain stores, stocking your own Etsy store with simple, eco-friendly products could be a great idea!
Bath accessories like soap and bath bombs are popular items, and essential oils, candles, skin and hair care are all top sellers on Etsy.
Another advantage of self-care products is that they're not a one-time purchase. There's an opportunity to develop repeat customers. And when the Etsy algorithm sees repeat customers, it triggers a boost in your search ranking!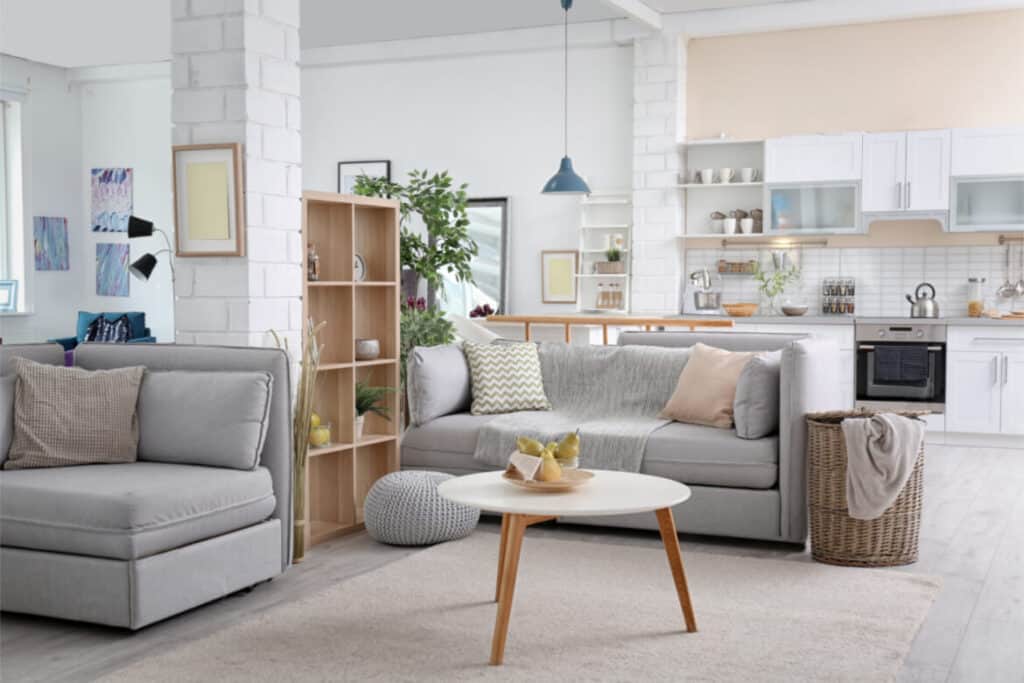 Let's face it, most of us have spent a lot more time at home over the past year or so. We've had more time, and maybe more of an inclination to enhance our living space.
Etsy is the perfect online marketplace for people looking to accessorize their home without spending a fortune. In fact, over 500,000 people have searched Etsy for the term "wall decor" in the past year! 
Wall decor does span lots of products. Things like clocks, prints, small shelves, and various wall hangings are all top sellers on Etsy, and a lot of them are very simple designs.
Or do you know your way around a sewing machine? Things like decorative pillows or blankets  also sell very well on Etsy.
Small home accessories like candles, candle holders, posters, dried flower bouquets, picture or mirror frames and incense are also big sellers on Etsy.
My last phone cost more than my first two cars – combined!
So it only makes sense to invest a fraction of that cost on a case to protect it. And who doesn't carry a smartphone these days?
Phone cases may seem like a small item, but given the amount of people using them, they're one of the top sellers on Etsy. An Etsy shopper is probably looking for something other than a standard black case, so if you can offer something unique at a fair price, phone cases can be a great item for your own Etsy shop!
Another popular item on Etsy are stickers for phone cases. 
Who doesn't carry a bag these days? Spend ten minutes people watching on a busy street and you'll see everything from backpacks to handbags, diaper bags, luggage or duffel bags.
There are over 80 million Etsy shoppers, and they're usually looking for an alternative to the expensive name brands. So whether you make them yourself or source them from a supplier, handbags, purses and other types of bags are some of the best things to sell on Etsy.
There are so many accessories pet owners buy, and lots of these can be handmade items. Things like personalized bowls, collars, paw print memorials, pillows, jackets and name tags are some of the best things to sell on Etsy. 
Homemade dog treats have also become a popular item within the past year or so.
If you can knit or sew, or have any graphics skill, the pet accessories niche is a great place to start your own Etsy store.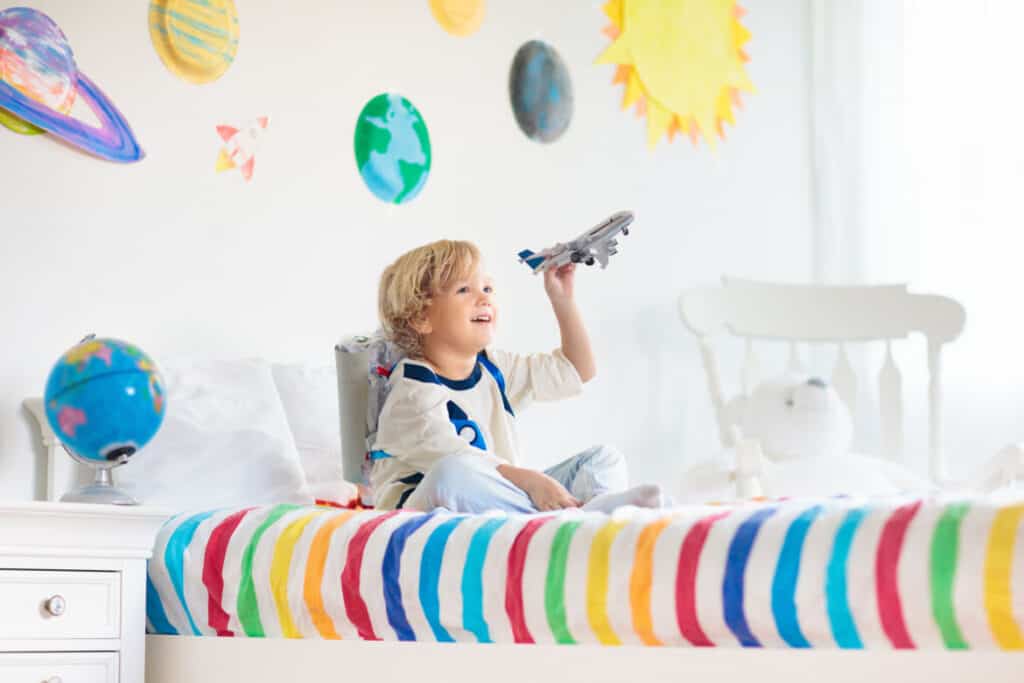 Stickers may seem like a cheap, low profit item, but they're actually one of the best things to sell on Etsy to make money. They're in the crafting niche, which is already one of the most popular Etsy niches, but stickers in particular are really popular!
When they're sold by the roll, the profits add up. Teachers buy them for classrooms or projects, and they're popular for decorating journals, greeting cards, phone cases and kids bedrooms.
There's also a big market for personalized stickers. Businesses buy stickers with their logo printed on them, or people pay for their favorite pet or their new baby's photo.
For example, here's one shop that offers a roll of 250, 1.5 inch stickers imprinted with a logo on them for $36.04.
(coffee shop screen shot on my desktop)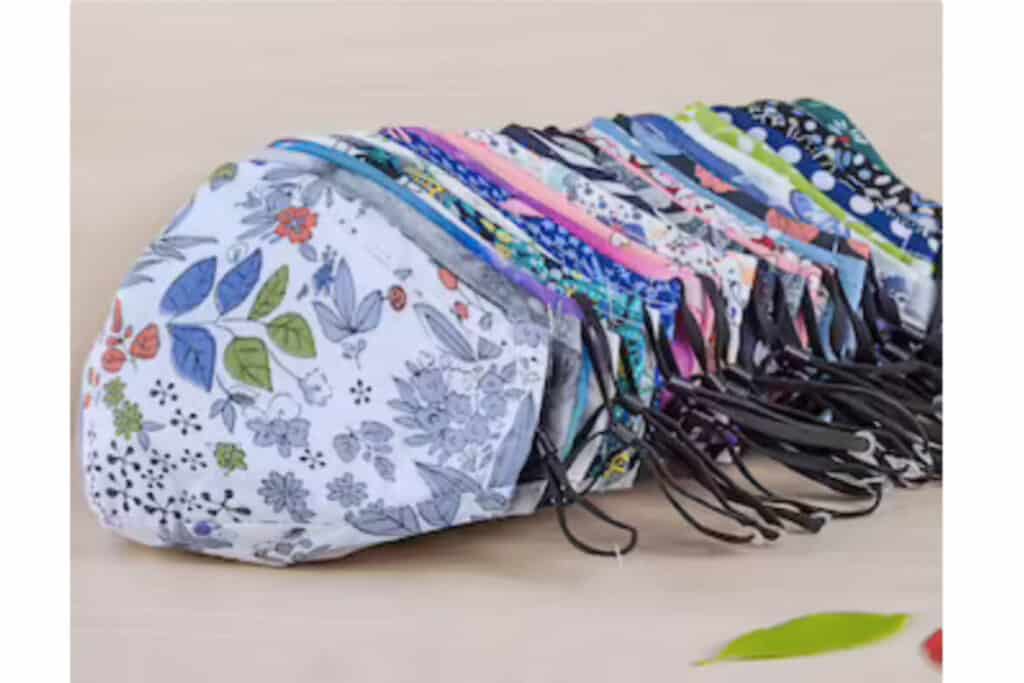 Who doesn't own a mask these days? Most people probably own several. 
And when people grow tired of that same old blue cloth mask, Etsy is the perfect place to find something unique and different.
Masks are one of the best things to sell on Etsy for several reasons:
They can be made at home cheaply.
Even if you're not an expert seemstress, a pattern can be purchased cheaply.
You can use that same pattern to make dozens of variations.
Masks are a perfect niche to target a specific angle – sports themed, specific patterns or abstract designs. At 0.20 cents per listing, there's plenty of room for experimentation.
Tips on running a successful Etsy shop
Opening your own Etsy shop is a great way to get started in online business because you can be up and running so quickly.
Here are some tips from successful Etsy shop owners that'll make your hard work pay off.
How much does it cost to sell on Etsy?
The fees to sell on Etsy are pretty straightforward. There's no charge to open your own Etsy shop. It's free.
The listing fee is $0.20 cents to list each item for a period of four months. When you sell an item, Etsy charges you 5% of the selling price. (Compare that to Amazon which charges $40 per month, and a 15% commission on each sale.)
Etsy also offers promoted listings for an additional fee, but that's strictly optional.
The only other fee would be postage if your products need to be mailed. This is why digital downloads have such a great profit margin. You not only create one product and sell it over and over, but you have no shipping costs.
Who are the top sellers on Etsy?
One of the best ways to start your own Etsy shop (or any business) is to find someone who's already having success in your niche and observe their practices. Not to copy them, but to help develop some best practices for your own online store.
How do they photograph and present their items?

What keywords do they use in product descriptions?

Are they targeting a certain angle in their niche?

What's their customer service like, and is there a particular vibe with their brand?
You may even want to purchase one of their products to see the quality and the buying experience.
Here are some of the top selling Etsy shops now:
1. Planner Kate: A perfect example of how selling inexpensive items can be very profitable. One of the top sellers on Etsy, Kate features mostly stickers to organize your life. They'll help you to setup your planner, any kind of household chart, or even physical organization.
2. Bead Boat: Etsy is the number one online marketplace for creatives, but someone's gotta sell the supplies to all those Etsy sellers. Handmade jewelry and crafts are top sellers on Etsy so Bead Boat opened in 2014 selling mostly beads, crystals and charms. So far, they've sold over one million items.
.3. ModParty: Thousands of customers come to Etsy every day looking for unique items to give their celebration a personal touch. ModParty sells things like bridesmaid gifts, wedding or birthday party favors, banners and signs.
If you've got some creative ideas for party supplies check out ModParty. They're approaching one million transactions so it's is a great place to get some good ideas for your own Easy shop.
4. Yakutum: The home crafting industry generates almost $50 billion dollars each year, and it's grown almost 9% just in 2020. Yakutum sells almost any item a home crafter would need to create handmade jewelry. Things like small chains, stones, pendants, bangles and other supplies.
5. Nicole de Bruin Charms: A great example of niching way down and specializing in one item – charms. Most are only a few dollars, and there's a good chance that whatever's important to you, Nicole de Bruin sells a charm for it. They can usually be worn on a necklace or bracelet, and they're a nice gift item with a personal touch. 
 6. CaitlynMinimalist: CaitlinMinimalist proves that jewelry doesn't need to be expensive to be popular. With over one million sales, her best selling items are simple, personalized pieces like necklaces, bracelets and rings, usually for less than $50.
She's one of the top sellers on Etsy and the great thing about her shop is that her pieces are simple, unique items that you wouldn't see in most chain stores.
Now that we know the best things to sell on Etsy, where do you start?
And are there any tips on how to get more sales on Etsy?
Here are 6 great tips from an Etsy shop owner on opening your own Etsy shop. Some great info on how to sell on Etsy for beginners, then how to gain traction once you're in business.
1. Figure out exactly who you're selling to
To stand out among dozens of other Etsy shops selling similar products, you'll want to target a specific niche. But I'd go even further than that. Within your niche, try to emphasize a certain angle.
For instance, one seller was offering homemade bath bombs in various scents. So she was in the Bath and Beauty category, and she was niched down to bath bombs. She was selling some each day, but then she decided to target a specific angle within the bath bomb niche – her's would be vegan and zero-waste. 
Once she targeted a specific angle within her niche, she went from selling a few each day, to earning a full-time income
We've done part of the validation process by uncovering some of the best things to sell on Etsy, but you may want to dig a little deeper.
For instance, I just checked the Face Mask category, which we already know is popular. I clicked on one of the first stores listed, called FindYourMask, and and I see they have over 82,000 sales!
So we know masks are popular, but which ones?
Luckily, the number of sales next to their shop name is a clickable link, which shows exactly which masks they're selling. From there I can see their three most popular colors are turquoise, grey and blue. 
So if you were heading to the fabric store for material to make a few dozen masks this weekend, now you have a good idea of what colors to start with. 
3. Optimize your Etsy shop. Fill out the About me section, add a profile image & shop description
We all have favorite retailers, either online or in-person. Whether it's the quality of their products, the ambience of the store, the buying experience, or a combination of it all – we're left with a feeling that keeps us coming back.
Wasn't it Maya Angelou who said, "people will forget what you said, people will forget what you did, but people will never forget how you make them feel".
So take some time to build out your shop, because you're brand will start to develop in the process. Potential customers like to know who they're buying from, and when they're comfortable they're are more inclined to become regular customers.
Use the Etsy Shop Customizer wizard to walk through filling out the About Me section. Don't worry that you're not a professional copywriter. Just be genuine about what's special or unique about your shop.
4. Don't guess about key words
Search engine optimization is important for any online store. You want to know exactly what shoppers are typing to find the products you're selling. Then you want to use those terms and phrases in your shop description and your product descriptions.
How can you do that?
You can get an idea by looking at similar shops, but here are two tools that'll show you exactly what key words to use:
eRank – is an app made specifically to identify key words for your Etsy shop. It'll give you a detailed analyses of the top 100 listings found in Etsy search results for whatever keyword you specify. It'll also give you insight on how your competitors write their titles, what tags they use, how they price their items, and even how many views these listings get.
eRank has a free version, and two paid versions with more capabilities.
Marmalade – is another app that takes the guess work out of getting found on Etsy. For any key word, it'll look back over the past 12 months to give you performance data for it. And it'll give you a three month forecast that takes seasonality into account.
5. Two keys to increase Etsy sales:
In your own Etsy shop as well as any business, quality products at a fair price should grow sales. But the Etsy algorithm looks for two key indicators in your shop. And when it sees them, it'll give your shop a significant boost in search rankings:
Positive Reviews:
When Etsy sees a pattern of positive reviews, it boosts your store in the search rankings which means a lot more potential customers.
You may want to send a sincere followup message after each purchase, asking if your customer is happy with their purchase, and if so, ask for a positive review. Or you could incentivize a review by offering a discount coupon on their next purchase once they've submitted a review. 
One big turning point for a seller in the self-care category, was when she received three positive reviews on the same day. Over the next several days, her shop received such a boost in the Etsy search rankings, that her sales tripled.
Repeat Customers:
Etsy also sees repeat customers as a signal to boost your shop in search rankings. Positive reviews will help generate repeat customers, especially if you're in a niche where customers need to re-stock, like self-care products or printables. 
Going the extra mile can help to generate repeat customers. Things like answering every question, or including a small sample of another product with each purchase. You could also develop a mailing list and send out an update on your products at certain times of the year.
6. Use other platforms to advertise your Etsy shop
As you're waiting for those positive reviews and repeat customers, you can cast your net wider than just Etsy to attract customers.
Pinterest is a great way to draw in customers. It's free to use, and has over 450 million active monthly users! 
There's a lot of crossover between the interests of a typical Pinterest user and an Etsy shopper. Things like home decor, art, handmade jewelry and printables are popular on both platforms.
Create multiple pins for each of your Etsy items with a link right to your Etsy shop.
Is Etsy worth it? Should you open an Etsy shop?
Generating a second income is always a good idea. It protects you, and it's an opportunity to make money working with something you're actually interested in.
But is selling on Etsy worth it?   
You could try selling your item locally, either at street fairs or local flea markets. But those methods are still exchanging your hours for money – hopefully.
Or you can put up your own website. Even without experience, you can learn enough from a few YouTube videos to have your own site up today. But it takes months for Google to recognize your site and start to boost it in the rankings.
If you've got an idea you think may resonate with people, why not put it on a platform that's already got a built-in audience of millions of people?
According to Statista, the number of active Etsy shoppers has grown from 9.32 million in 2012 to over 81 million in 2020. And the number of active buyers has doubled just in the past year!
There's a learning curve with anything, but opening your own Etsy shop is a lot shorter curve than managing and growing your own site.
You don't need dozens of items to start with. You can open your own Etsy shop with just one item and offer it in several colors or variations. And to have access to an audience of 80 million customers for just 0.20 cents per listing is cheaper than any platform I'm aware of.
And the secret to growing your shop isn't complicated – positive reviews and repeat customers.
Well now we know the best things to sell on Etsy to make money, and some tips to start your own Etsy shop.
So have you decided what to sell on Etsy?
Simple, handmade jewelry? Printable chore charts or home organization lists? Homemade bath bombs? I've even seen one successful shop selling homemade PVC towel racks for backyard pools.
How about you? If you have any questions about Etsy shop ideas, leave a comment below!
MORE GREAT WAYS TO MAKE MONEY FROM HOME