"This post may contain affiliate links. Please read my disclosure for more info.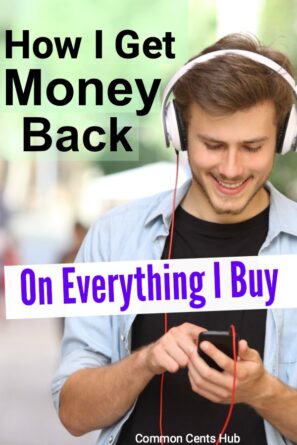 There's no shortage of apps that promise to save you money, but then waste more of your time than they're worth. So if you're wondering…
"is Rakuten worth it?"
I can tell you definitively, yes. And I'm a skeptic. It's frustrating tracking down coupon codes that turn up invalid when you try to use them. Or signing up for a "money saving app" only to be bombarded with emails.
So sure. I hesitated before signing up for Rakuten. It's advertised as an almost effortless way to save money on every purchase at over 2500 stores – both online and in the store.
But I've heard that before, and I didn't want to sign up for something that would make me jump through hoops to save pennies, and then spam my inbox.
But when I got serious about being more intentional with spending, I discovered something that surprised me. I found that it's not necessarily big purchases or emergencies that keep us stuck in paycheck to paycheck mode. It's the thousands of dollars we let slip through our fingers on everyday spending.
This is what Rakuten is aimed at – enabling you to get discounts on any purchase wherever you shop, without paying for any membership, or searching endlessly for coupons.
I've used it for about two years now, and I can say without a doubt, Rakuten is legit. In fact, I save so much that I almost forgot that I have $130.00 sitting in my account now.
It's especially nice that they offer a welcome bonus…they'll give you a $10 bonus just for signing up..
Rakuten Review: A Simple Guide to Getting Cash Back
What is Rakuten?
Rakuten, formerly known as Ebates was launched in 1999, and their mission is to provide a service to both stores and customers:
They help stores, by bringing in customers. And in return, the stores pay Rakuten a rebate for whatever those customers buy. 

And Rakuten helps you and I as customers, because they share those rebates with us. 
Rakuten is partnered with over 2500 stores. So there's a good chance you can receive rebates anywhere you shop now.
How Does Rakuten Work?
Rakuten is free to join. It just takes a minute to sign up, and specify whether you want your rebates to be paid to your PayPal account, or sent to you as a check.
They originally provided rebates only for online shopping. But they've since expanded. Now you can also shop in the store, and launch the Rakuten app on your phone to receive rebates. Or if you're planning to travel, you can use Rakuten to get money back from hotel and travel bookings.
Lets see how it works:
Getting Rebates for Online Shopping
Here's an example of how I'd use Rakuten to earn a discount online:
Let's say I'm looking for a new bedspread, and I want to check Kohl's. Instead of going directly to the Kohl's website, I'd sign into Rakuten, then just type Kohl's in the search bar.
See below, where I just entered "Kohl's" in the search bar, and right away, Rakuten shows me I'd earn a 6% rebate. It's literally, that easy.

Now Rakuten brings me to the Kohl's website, and I shop like I normally would.

But whatever I purchase, I'll get 6% back, plus whatever discount Kohl's is offering. 
So you don't need to search for coupons, or online discount codes that are hit or miss. You just sign into Rakuten, then browse to the store you want to shop at, and make your purchase.
Once you make your purchase, your rebate is either sent to you by check, or to your PayPal account.
RELATED: How to Save Money on a Low Income
Getting Rebates in the Store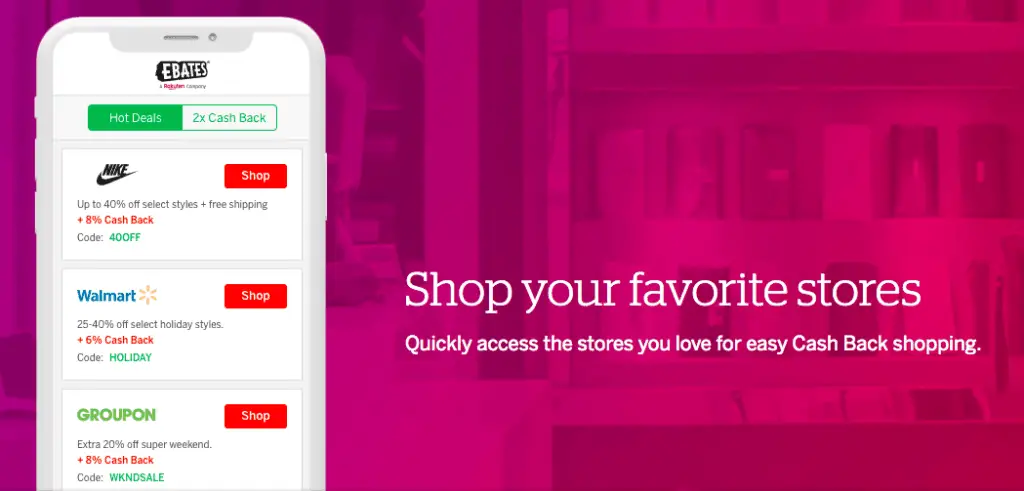 Shopping from our comfy couch is nice, but sometimes we all need to get out. Maybe you need to try things on, or you happen to make an unexpected stop.
For those times, you can download the Rakuten app on your phone.
Just link one of your cards to Rakuten. And when you're in the store, launch the Rakuten app and it'll open a "shopping trip". Select your store, and the app will confirm the amount of rebate you'll receive.
So there's no coupons to carry. In fact, the cashier doesn't even know you're using it. And you can still use whatever store coupons you happen to have. 
Getting Rebates on Hotels and Travel Sites
Rakuten is partnered with hundreds of popular hotels, car rental agencies, and airlines, so you can receive rebates the same way, just by making your purchase through Rakuten.
They're also partnered with Lyft, so you can even get a rebate on your trip to and from the store.
Is Rakuten Legit?
Considering they've paid out over 800 million dollars over 20 years, Rakuten is definitely worth your time. The fact that they've been able to expand their network to over 2500 stores and businesses is a testament to their operation.
I've used Rakuten for two years now, and it's really come in handy for Christmas shopping .
What's crazy to me, is to see I have $130.00 in my account right now, that I wouldn't have otherwise, and I've done almost nothing to earn it. I just bought what I would have anyway,

but I did it through Rakuten.
You can see here, that Rakuten is rated A+ by the Better Business Bureau. and in hundreds of reviews, they average a 4.5 out of 5 stars.
Rakuten doesn't flood your mailbox with dozens of offers every other day. I'll get an occasional email, but for the most part, my only contact with it is when I login to use it.
Where can I use Rakuten?
I logged into my Rakuten account just now, and here's a small sampling of some of the stores offering rebates. There are over 2500 other stores and businesses you can earn rebates from.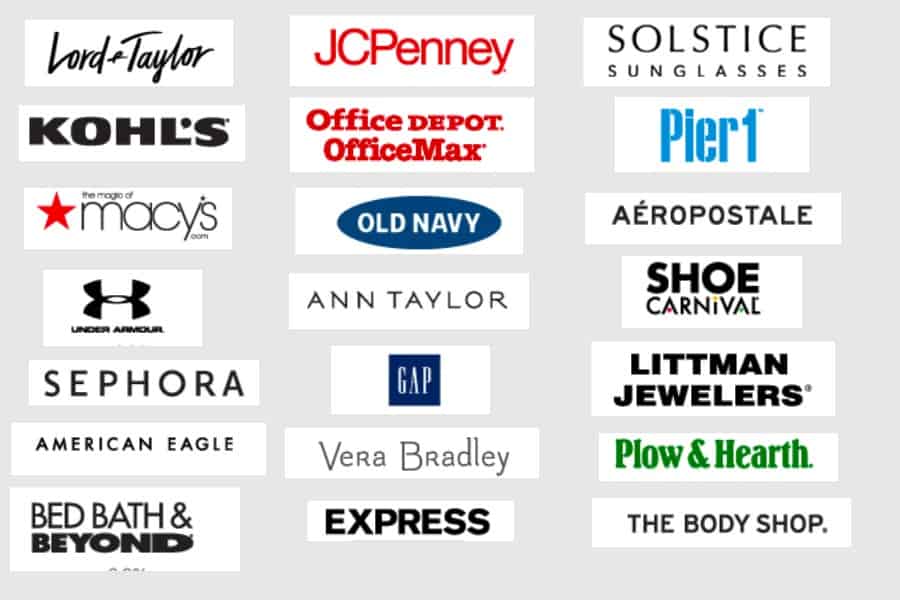 More Great Ways to Save Money:
How does Rakuten pay you?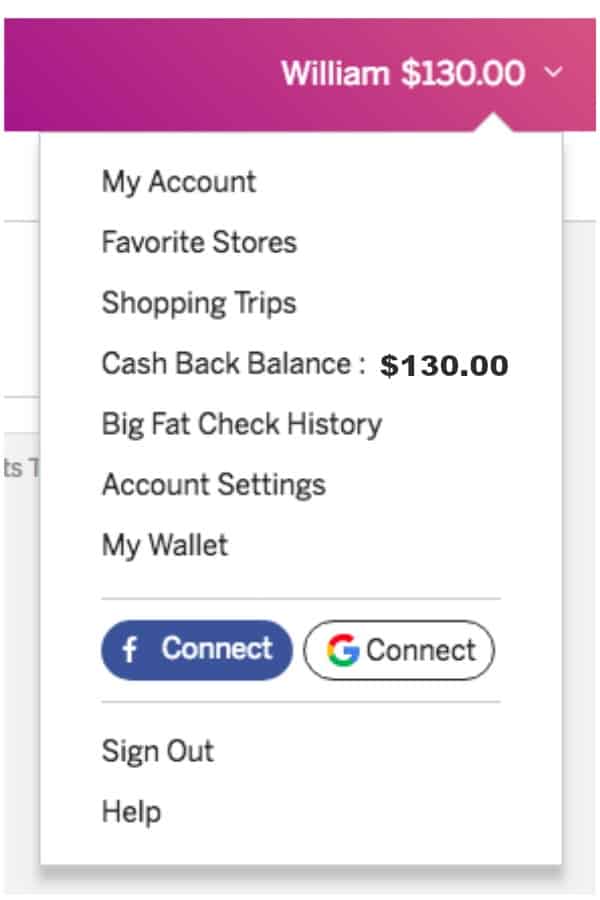 Each time you use Rakuten, the rebate is credited to your account.
To view how much is in your account, just click on your name in the top right corner, and the drop-down menu will show your "Cash Back Balance".
The payments to you are made on a specific schedule, so you'll always know when you'll receive a payment.
  Rebates Earned:     Paid:
Jan 1 – Mar 31                May 15th
Apr 1 – Jun 30                Aug 15th
Jul 1  – Sep 30                Nov 15th
Oct 1 – Dec 31                Feb 15th
What are the pros and cons of Rakuten?
Pros
It's a way to consistently save

 money for doing almost nothing.

It's simple to use, and Rakuten doesn't bombard you with daily spam emails. 

You're paid in cash, not gift cards or points.

If you're happy with Rakuten, you can earn a bonus by referring friends.

Rakuten appeals to me in the way that Amazon does. Amazon makes shopping easy because I can shop at dozens of businesses simultaneously. And with Rakuten, I can shop almost anywhere I want, and know that I'll be getting cash back. 
Cons
I'll mention this, but I'm not sure you can even call it a negative. Just something to be aware of. There's a maximum rebate of $50 for any single purchase. But let's put that

 into perspective. If you're getting a 6% rebate somewhere, then receiving $50 back would mean you're buying something for over $800. That probably doesn't happen very often, but when it does, I'd still be happy to to get $50 back.
How do I sign up for Rakuten?
It's simple. You can sign up here which will take just a couple minutes. Rakuten will ask how you want to be paid – either by PayPal or check.
Their app is really easy to use. You'll see the stores all categorized, so it's easy to find whatever you're looking for. It's kinda nice too, to see $10 immediately credited to your account!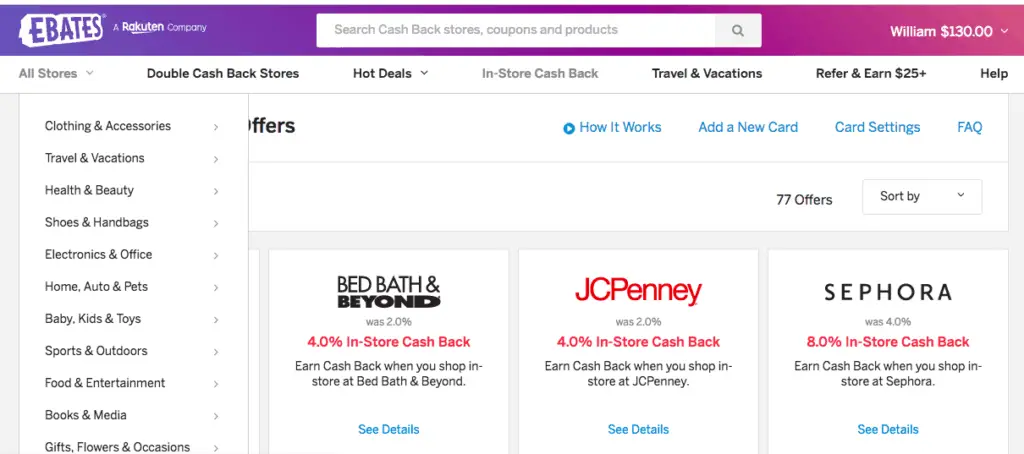 Rakuten Review Summary
If you're looking to save time and money, you probably shop online. I'm like that. I'll see something in the store, then come home and see if I can find it cheaper online.
The thing is, if you use Rakuten, you'll not only find the cheapest store, but you'll also get a rebate. You can even use it to shop on Amazon.
When I finally started to get a handle on my finances, one realization I had, was that it wasn't a lot of big purchases that kept me living paycheck to paycheck. 
It's that so much money flows through our hands on smaller things, that over the course of a year, it adds up to thousands of dollars. So just by being more intentional about every day spending can make a big difference.
For me, Rakuten was a good move, because it saves money on so many things, and is not the least bit complicated to use.
Here's where you can sign up now and earn your first $10 immediately.
If you're not ready to try Rakuten yet, try pinning this image to save for later!