"This post may contain affiliate links. Please read my disclosure for more info.
One of the easiest ways to make extra money in your spare time is to get paid to watch videos. Believe it or not, you can actually make money watching short videos online.
There are over 20 different ways you can make money from watching videos here. 
Some are mobile apps, some are mobile or TV, and others will pay you to watch videos at your local theatre. Yes, really!
Let's check out some of the best sites that'll help you to make extra cash for watching movie trailers, app trailers, YouTube videos, or even full-length movies. There's even a way you can make money binge watching Netflix!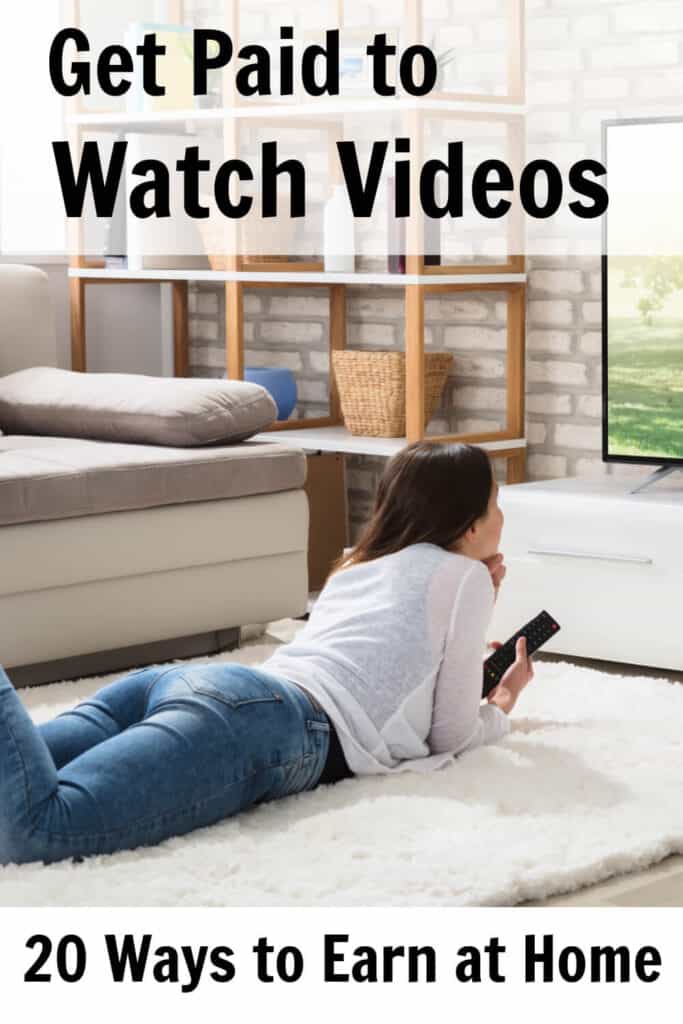 How to Get Paid to Watch Videos
You might laugh at the idea of getting paid to watch videos, but really, you're performing a necessary service.
Content providers want to be sure they're creating content that people will actually watch. And businesses want to know that they're creating products that people will buy. 
It's worth it to them to pay people for their opinion before they invest in something that won't sell.
If someone's gonna make money for watching videos, it may as well be you!
Here are 20+ great ways to do it:
Get paid to watch Netflix movies and series
I thought getting paid to watch Netflix sounded too good to be true. Like being a taste tester at Ben & Jerry's.
But it's true. You can get paid to watch movies on Netflix and in the process, help to improve the viewing experience for everyone.
Have you ever wondered who decides to categorize a movie as Drama or Horror? Comedy or Family? And who gives it those little star ratings?
It's done by Netflix Taggers, and if you ask me, it's a pretty cool way to sit back and get paid to watch videos while you discover new movies and series.
"Honey I have to go to work. Where's the popcorn and M&M's?"
The official job description is called a Netflix Editorial Analyst. You'll be paid to watch movies, write a short review, then categorize it. 
Seems like a pretty nice gig! Check out the Netflix Job Board.
Market Force Information pays you to watch videos at your local theatre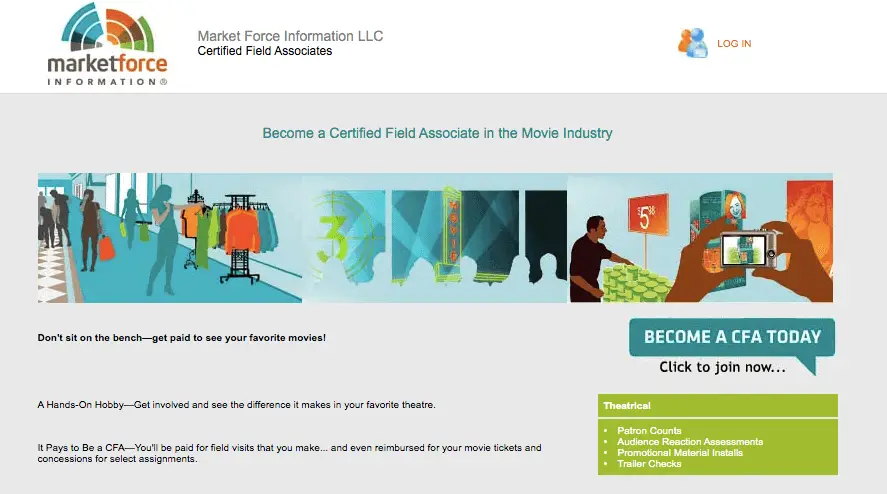 Imagine going to your local movie theatre, walking right past the ticket taker and choosing whatever movie you want – free.
But let's go one better. What if you got paid to go to the movies?
As a Market Force Field Associate, you'd attend movie premiers, then report on things like:
How you were treated as a customer, and general cleanliness of the theatre.

What advertisements were shown prior to the movie.

Whether the audio and sound quality were ok.

Was the movie well received by the audience?

With your letter of authorization, you'll receive box office information from the management.
Make money watching videos at home with Nielsen Digital Voice
Nielsen has been around for decades. They've been the gold standard for reporting on our TV viewing habits. Being a "Nielsen family" meant you were actually having an impact on the TV content we'd see.
Nielsen Digital Voice was introduced to learn about our streaming choices.
Just download their app to get started. You'll be asked some simple questions about yourself so they can tell what type of content resonates with particular demographics.
Nielsen will also pay you to share what types of internet sites you visit.
It's one of the easiest ways I've seen to get paid for watching videos. When you sign up and download their app, it'll sit in the background and record what you're watching.
Nielsen runs a sweepstakes each month, and awards prizes of anywhere from $25 to $1000, and one person will win $10,000. The more browsing you do, the more entries you'll receive. 
QuickRewards lets you get paid for watching videos online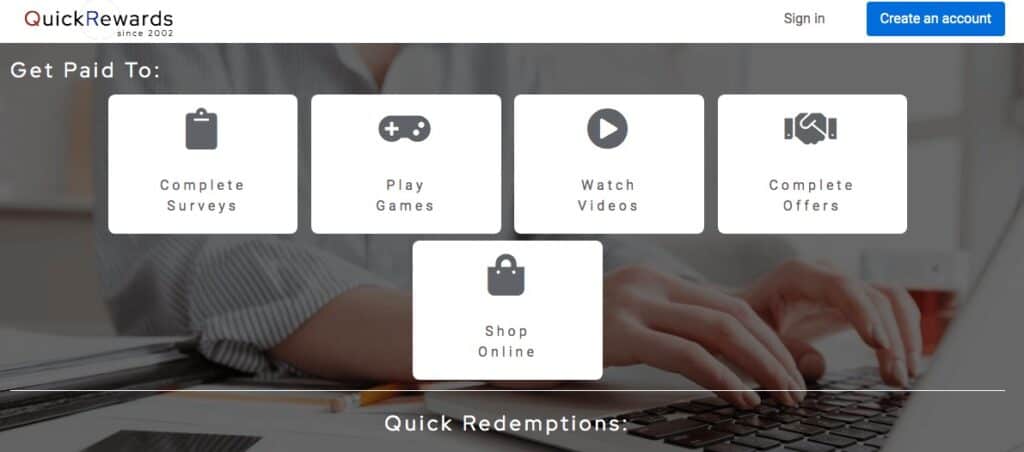 With Quick rewards you can earn money for watching videos, share your opinion on various products, or get pretty nice discounts for shopping at some of the same stores you shop at now.
You can be paid to watch whatever type of video you like…entertainment, news, lifestyle, pop culture. The surveys are pretty simple. Just give your opinion on various products or services and earn money in the process.
The shopping discounts is similar to Rakuten, where you'd shop at whatever store you want. But if you log into Quick Rewards first, you can earn up to 20% back on your purchase.
You earn money by accumulating points for your surveys or video watching. Then you can redeem your point for free gift cards or PayPal cash.
Quick Rewards has an A+ rating from the Better Business Bureau.
Inbox Dollars helps you earn money by watching video ads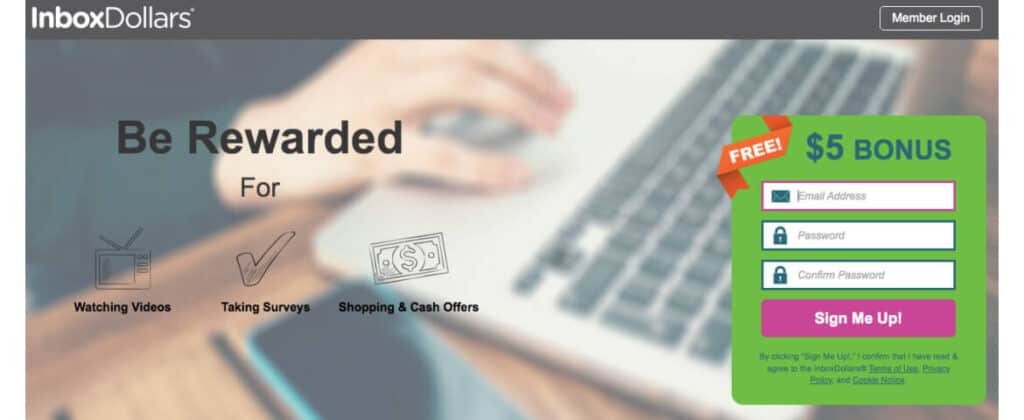 Inbox Dollars is a marketing research company that big companies hire to find out what kinds of products people like to buy. 
So Inbox Dollars will pay you and I to watch short videos and give our opinion.
In addition to getting paid to watch videos, you can complete surveys about anything from shoes to carpet. It's nothing complicated. You can complete these whenever you have a little spare time. 
They take anywhere from 3-25 minutes, and pay up to $5 each.
Launch your own website and get paid to discuss videos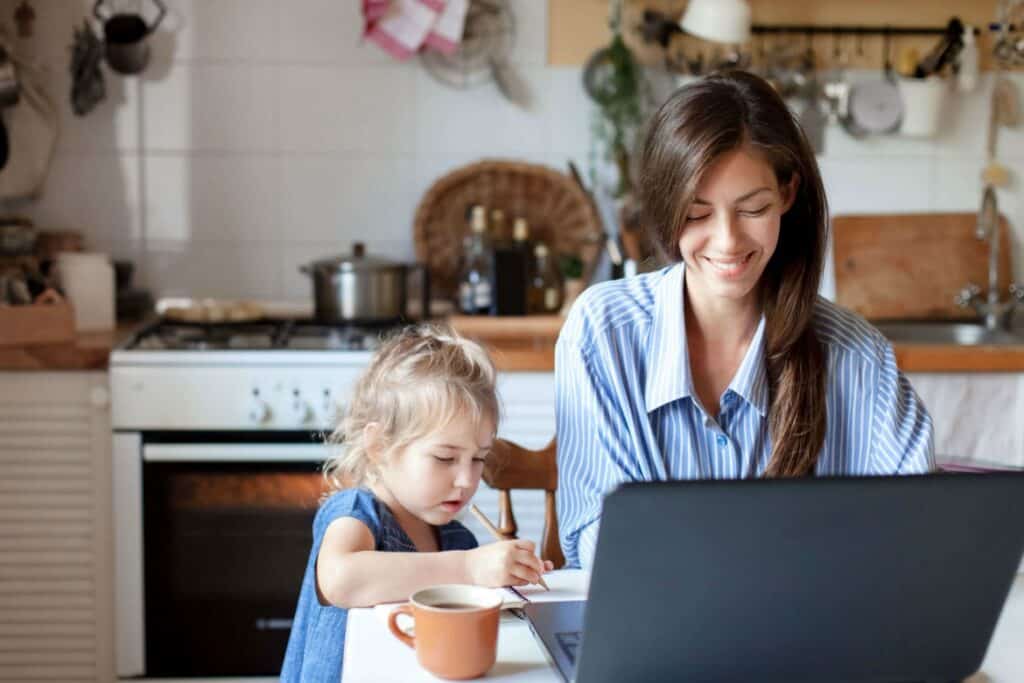 What if you could get paid to watch whatever movie or TV series you want?
Maybe you're a romcom fan and you can't get enough of Pretty Woman or Dirty Dancing. Or you can talk all night about Breaking Bad or Game of Thrones.
Why not start your own blog or your own YouTube channel where you give your take on movies or TV series? Talk about the plot, the characters, the actors, or what direction you think the series might take…
A niched topic like this is a great way to attract an audience and generate lots of discussion.
Once your site starts to receive regular views, you'll be able to partner with an ad agency. They'd place targeted ads on your site and in exchange, they'll pay you every month.
When I launched this site, I knew nothing about starting a website. It's something you can do very cheaply, and has the potential to generate much more money than anything else in this list. The value comes from the content you add to it, and in turn, the views it generates.
Earnably is a simple app that pays you to watch videos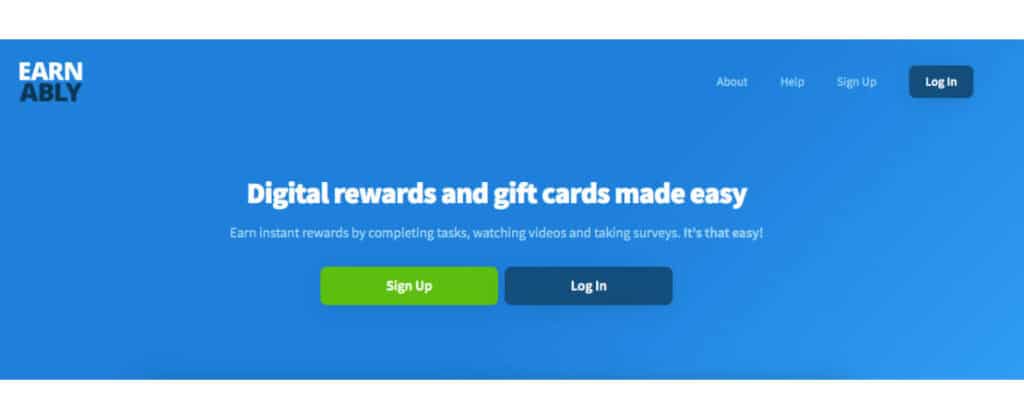 Earnably is really simple. They'll pay you to watch videos, take surveys or complete simple tasks. The website is laid out very clear so you'll see exactly how many points you'll earn to watch each video.
Once you earn your points, you'll have the option of cashing out via PayPal or putting it toward gift cards for places like Best Buy, AirBnB, Whole Foods, Stub Hub, Dominos, Amazon and lots of others.
VeriTES will pay you to watch movies at your local theatre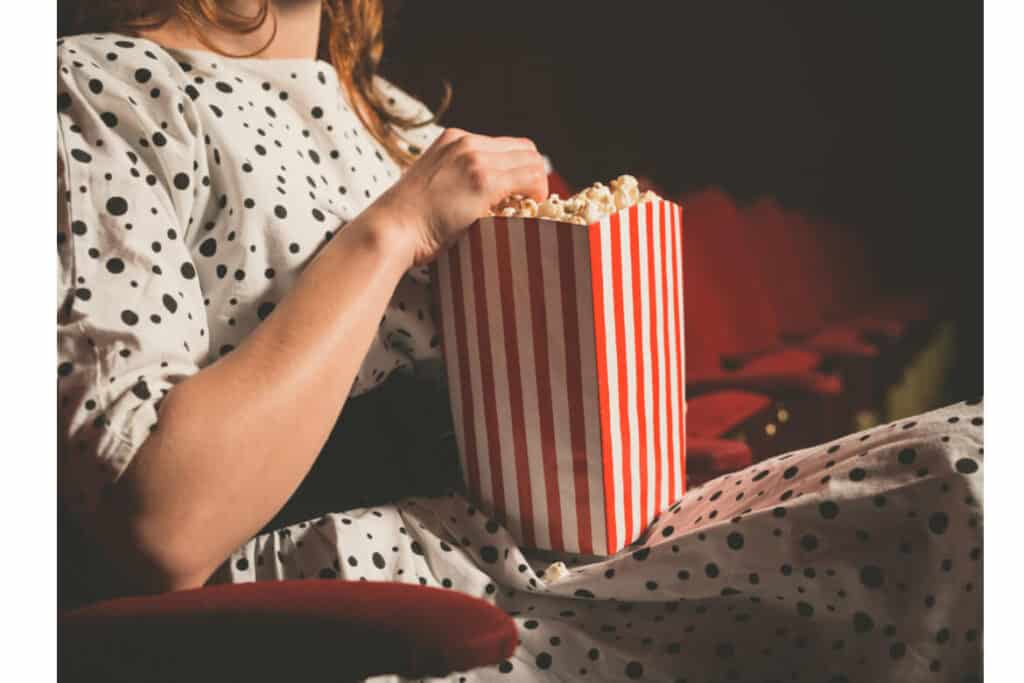 VeriTES is officially known as VeriTES Analytics. Part of their business is to monitor local movie theaters to make sure they provide the kind of viewing experience that movie studios expect.
For instance, a movie studio would want to confirm that the theatre shows previews of upcoming features. They're also interested in knowing the audience reaction to their movie, and about how many people are attending.
You could be paid by VeriTES to be one of their "field force". You'd be paid to watch videos and movies, and gather other information about each showing. There's no uniform. You'd go in incognito like any other patron, except you're being paid to watch the movie.
Neilson Computer and Mobile Panel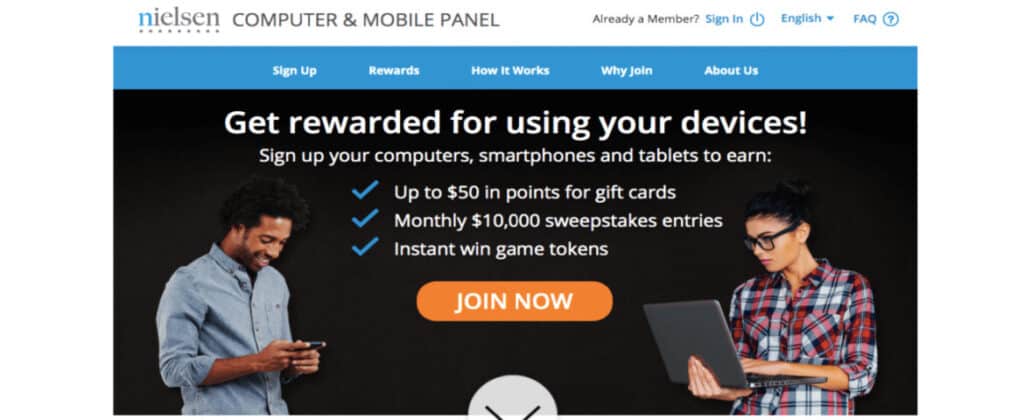 Neilson Computer and Mobile panel is another way to make money watching videos but it works a little differently. In fact, it may be one of the most passive ways to make extra money watching short videos.
You don't need to watch their videos to get paid. It's a browser add-on that just sits in the background and periodically sends data on the types of sites you like to browse.
If you're a YouTube junkie like I am, this could be one of the best ways to make extra cash for watching the short videos you'd be watching anyway.
Learn more about Nielsen Computer and Mobile Panel.
App Trailers: a simple way to earn money watching videos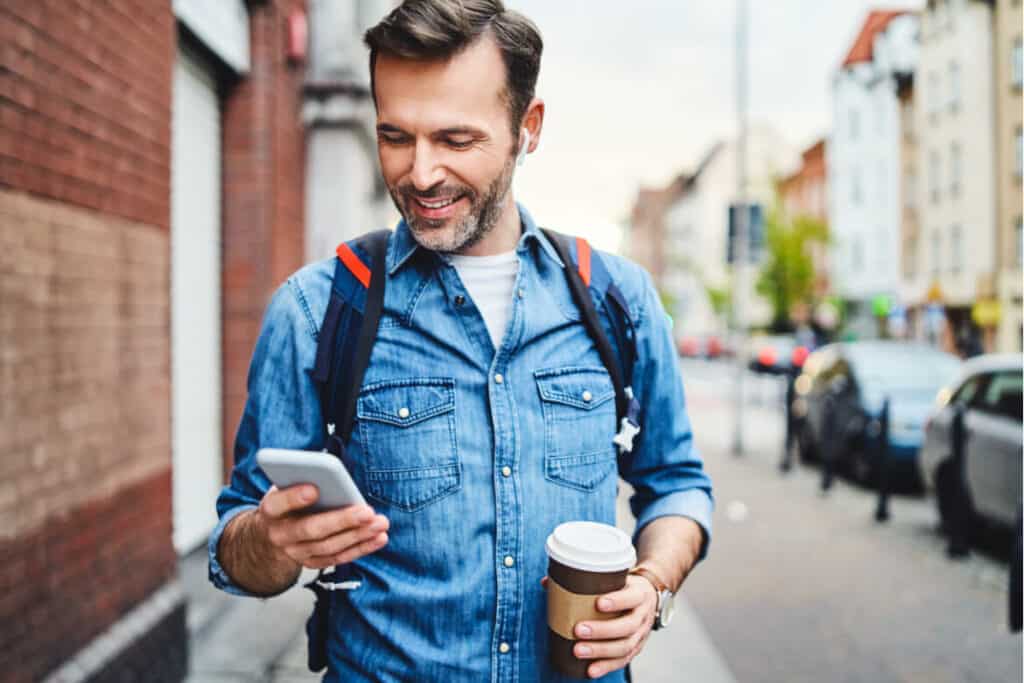 App trailers are short videos that give a quick preview of new apps. They're good promotional tools, so app distributors will pay people to watch them. 
App Trailers app is an android app that has over a million downloads so far.
You can run App Trailers on your smartphone whenever you have a few minutes. Or you can play the short videos while you're busy with something else – you'll just need to tap to start each one.
You can get paid for watching videos from dozens of categories. Then choose from either gift cards to places like Amazon, iTunes, Starbucks and others, or PayPal cash.
Learn more about App Trailers.
Swagbucks: one of the original apps that pay you to watch videos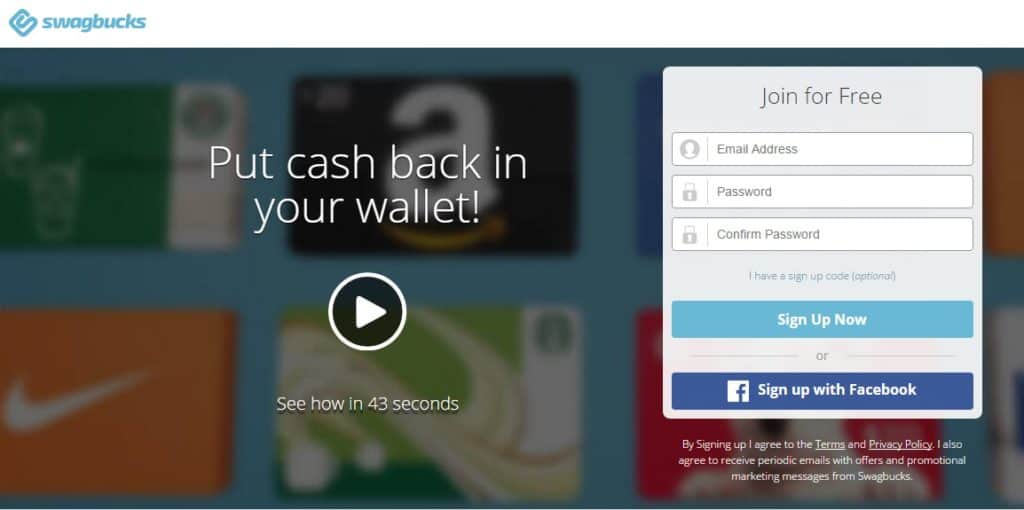 Swagbucks is one of the most popular rewards programs. They'll pay you for doing everyday activities like watching videos, searching the web, playing games, or doing your normal online shopping where you'll earn money through cash back rebates.
You'll earn rewards in points, called SB. Then you can redeem your points for gift cards or PayPal cash. For every 100 SB points, you'll earn $1 in rewards.
Swagbucks has a lot of different ways to earn money:
Get Paid to Watch Videos: Things like movie trailers, product stories, and more.
Answer Surveys for Money: Get paid for taking surveys topics like shopping online, personal finance, favorite foods, vacation preferences, and more. 
Get Paid to Surf the Web: Swagbucks has their own browser that'll produce the same results as the one you're currently using. Whenever you use it, you'll be earning money.
Shop Online for Cash Back: When you do your regular online shopping, just go to the online store through Swagbucks and you'll earn an average of 7% back on your purchases.
Ad Wallet is straight forward - watch videos, then get paid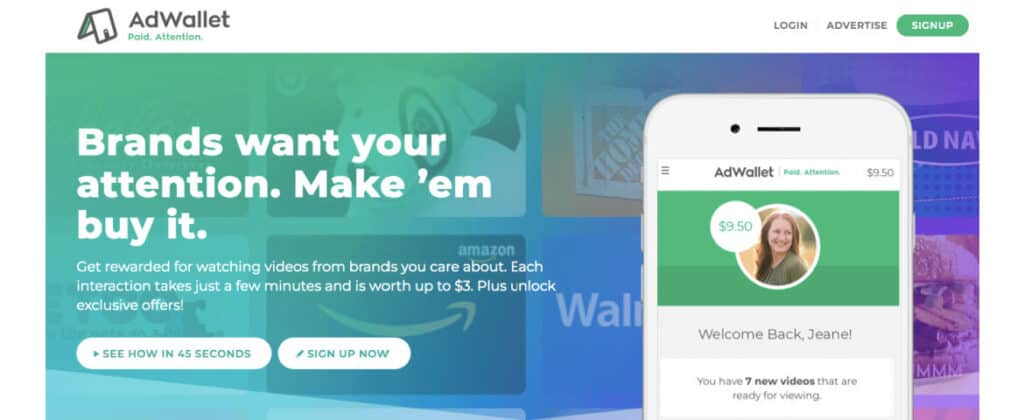 Once in a while I hit mute when ads come on, but if I were getting paid to watch ads… that's another story.
AdWallet's mission is to pay you to watch ads and videos. There's no confusion about how much you'll earn. AdWallet doesn't use any points system where you need to convert points into cash.
They'll send you a text when they have a video for you to watch, and you'll see exactly how much you'll be paid. It's usually around $3.00 but never less than $0.50. Cash out as soon as you reach $10.
Survey Junkie pays you to watch videos you choose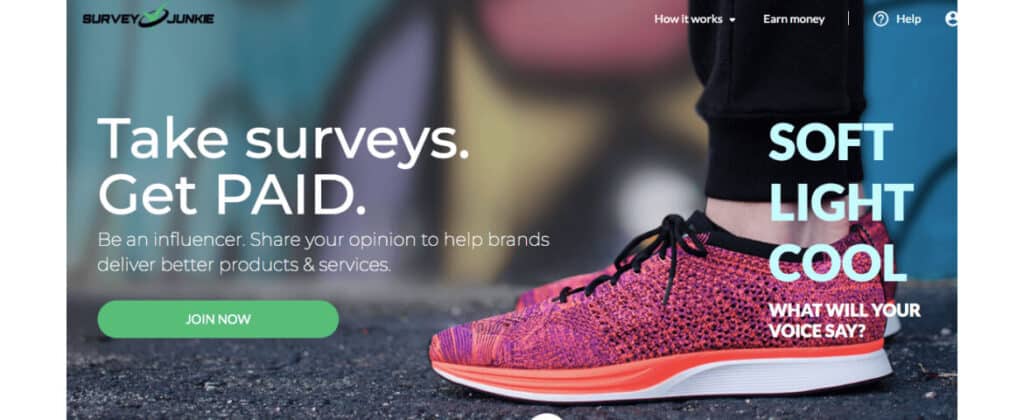 Survey Junkie is one of the oldest, most well-known survey sites around. They're known mostly for conducting surveys where they pay people to participate and share their opinion.
But Survey Junkie also has an area called the Survey Junkie Pulse Community.
You don't need to watch their videos to earn money. The Pulse Community is a passive way to make money watching videos because they just track whatever sites you normally browse.
You can get paid to watch YouTube videos, shopping sites, news or sports videos… just browse like you normally do.
Survey Junkie is available as a browser extension for Windows or MacOS, or you can install their android app. Survey Junkie for iOS is "coming soon".
Payment is made in the form of PayPal cash or gift cards to Amazon or dozens of other stores.
Learn more about the Survey Junkie Pulse app.
Earn PayPal money for watching videos with Fusion Cash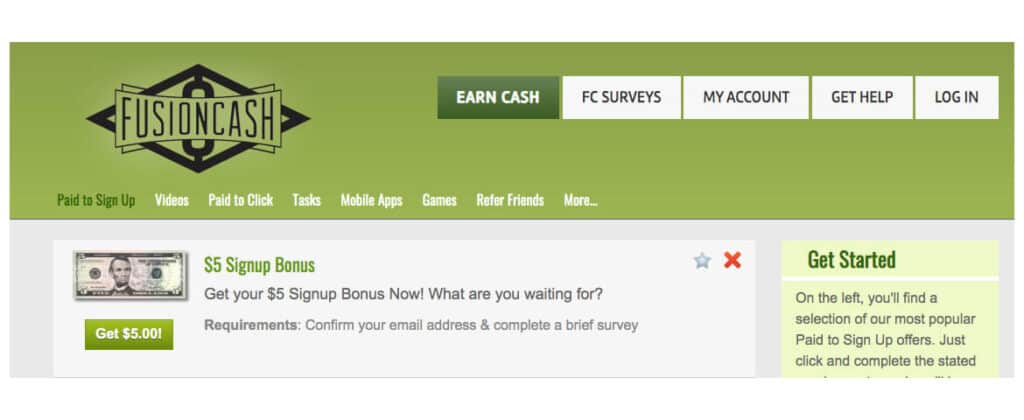 Fusion Cash enables you to earn money while watching videos and for doing other activities like filling out surveys or testing products or software.
FusionCash has awarded over $3 million dollars over the last decade, and they'll pay you by direct deposit, check or PayPal.
One negative though, is that they're not currently accredited by the Better Business Bureau. Most of the complaints listed about FusionCash center around their failure to pay participants and failure to respond to inquires.
We're including it here because if you're looking looking to get paid for watching videos, you'll probably encounter it. Hopefully we'll hear better news in the future.
Learn more about But FusionCash.
SuccessBux will pay you to watch video ads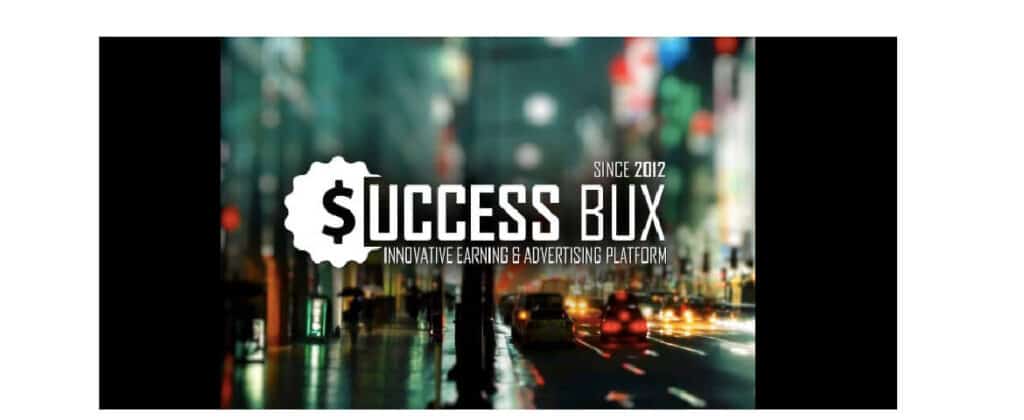 SuccessBux is designed specifically for participants to make money watching videos.
SuccessBux does offer paid memberships where they'll pay you a higher commission for watching videos, but the standard membership is free. 
After signing up, just go to the Earn page where you'll find a list of tasks you can do. You'll be able to watch short videos to earn money, or complete other simple tasks like offering your opinion on short surveys. You'll earn points as you complete each one.
The threshold to redeem your points is very low, at only $1. You can redeem your points for cash through PayPal, Egopay or Payza. 
Learn more about SuccessBux.
Become a transcriber and earn a full-time income transcribing audio visual recordings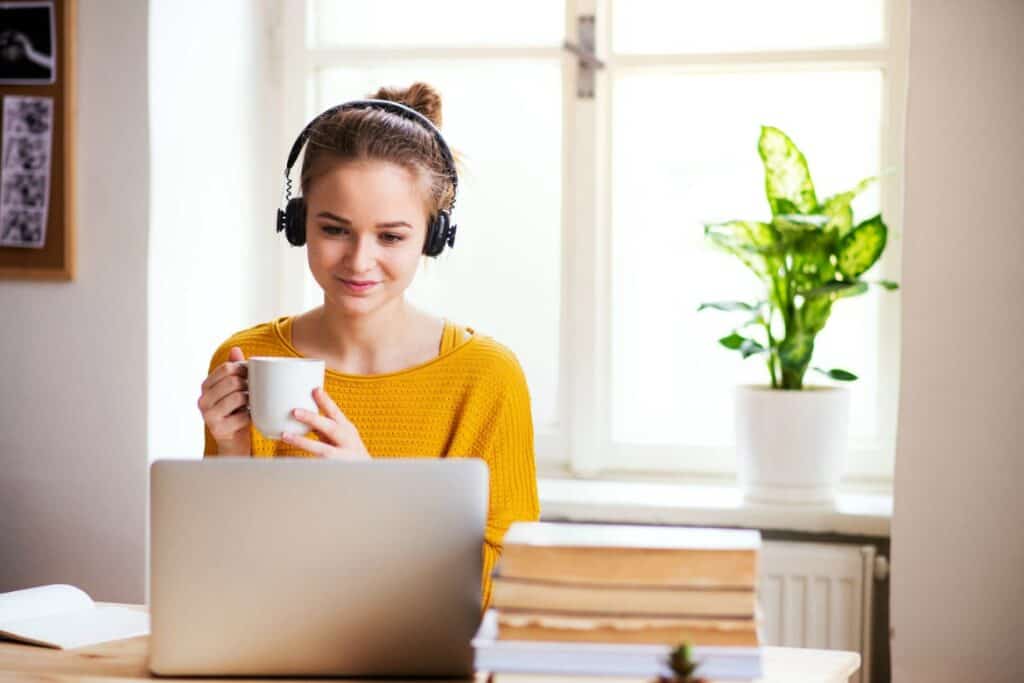 A transcriber is paid to receive audio or audio visual files, and translate (transcribe) it into a written document. Lots of your work could come in the form of recorded town meetings, speeches, educational lectures, panel discussions, podcasts… dozens of places. 
According to Zip Recruiter, transcriptionists make an average annual salary of $58,441. And that's most likely working from home!
Transcription is a skill you'd want to get some training in, but it's nowhere near the time you'd spend on a college education. 
According to Janet Shaughnessy of Transcribe Anywhere, her course will teach you everything you need to know and show you how to find a job within a few months. 
iRazoo is simple to use and easy to earn with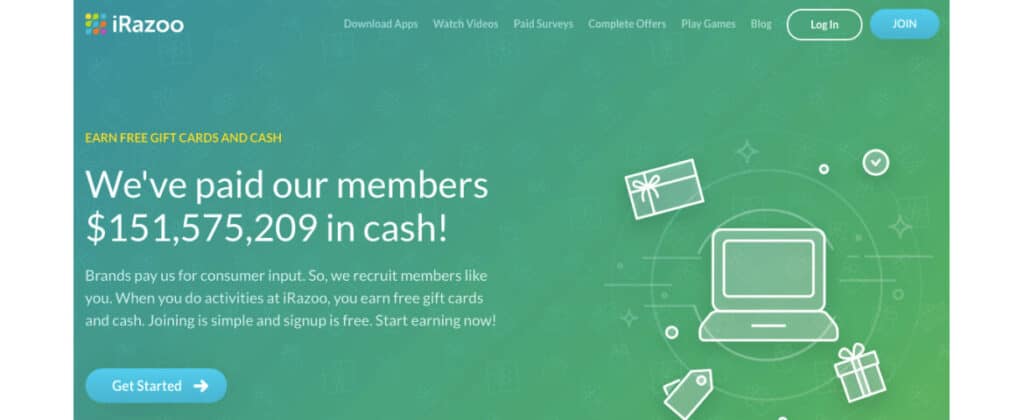 iRazoo has paid out over $150 million dollars in cash and gift cards. iRazoo is popular because you can get paid for watching videos online, or just share your opinion on every day products.
The videos and surveys are updated daily, and they're not time consuming. So you can earn money without much effort. Fill out a survey while your kids are on the soccer field, or make money watching videos while you're eating lunch, waiting in line or just relaxing on the couch.
You can also try the newest games or utilities and earn money just for testing them out.
iRazoo awards points in exchange for your time, and you can redeem your points for PayPal cash or gift cards for major stores. In fact, they award 100 free points when you sign up.
Learn more about iRazoo.
InstaGC is one of the quickest ways to earn money watching videos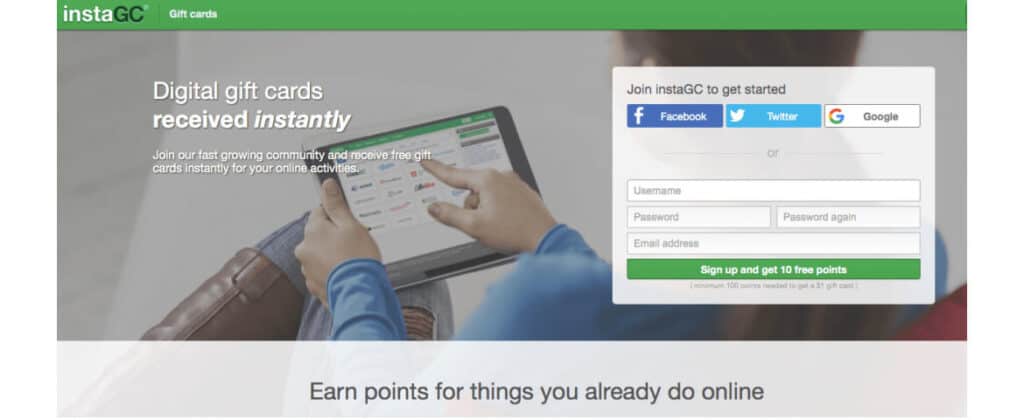 InstaGC is appropriately named because they've given out over a billion gift cards – instantly. 
Just by watching something like a movie trailer or an ad for a TV show, you'll receive an instant, electronic gift card, to almost any store you can think of. You can also choose a PayPal deposit.
Signing up is easy and quick. You can create an ID or just log in using your Facebook, Twitter or Google account. And the minimum payout is only $1 so you can begin to earn immediately.
Learn more about InstaGC.
Creation Rewards has new videos and surveys every day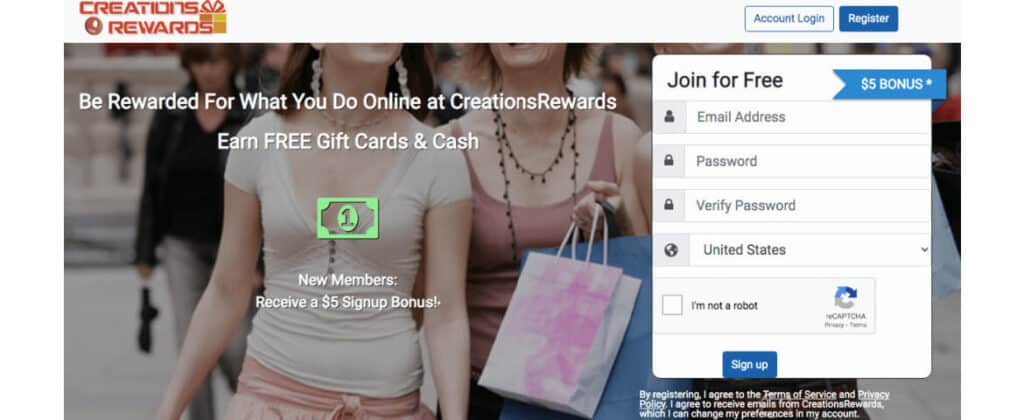 Creation Rewards will pay you to watch videos or take surveys, and they're adding new ones daily. They're all very simple – they're just gauging the preferences of typical consumers, so these are perfect to do while you have a bit of spare time.
They'll also give you a referral link so if someone uses it to signup, you'll earn 10% of whatever they earn as long as you both are members.
CreationRewards pays you in the way of gift cards to almost every major store chain. 
Right now, they're giving away a $5 bonus for signing up.
Learn more about Creation Rewards.
Grab Points pays you to watch the videos you like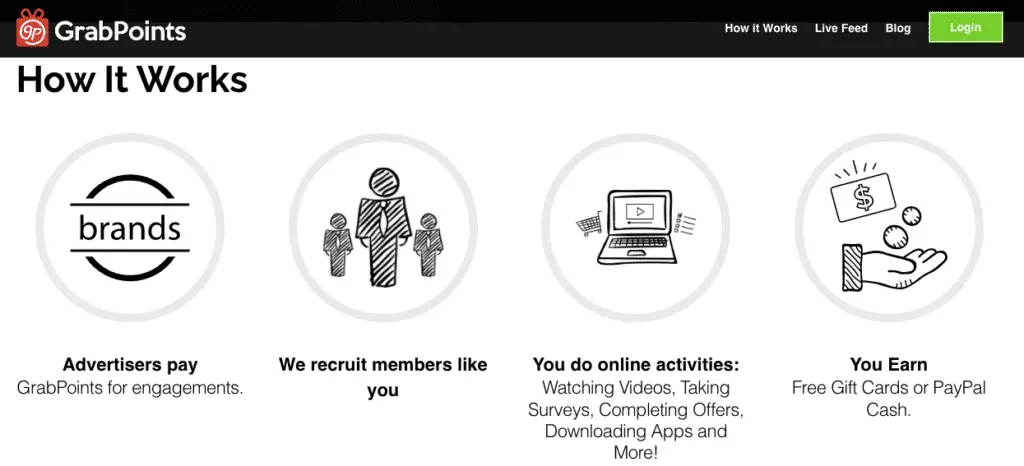 GrabPoints is a market research company who wants to know what typical consumers are interested in. So they'll pay you to watch videos, take surveys or complete offers.
You don't need to watch videos you're not interested in. You can select from various "channels" and only watch videos that appeal to you.
GrabPoints pays you in either PayPal cash or gift cards to places like Amazon, Walmart, Spotify and lots of others.
Learn more about Grab Points.
Slice the Pie is a fun way to get paid for watching videos or listening to music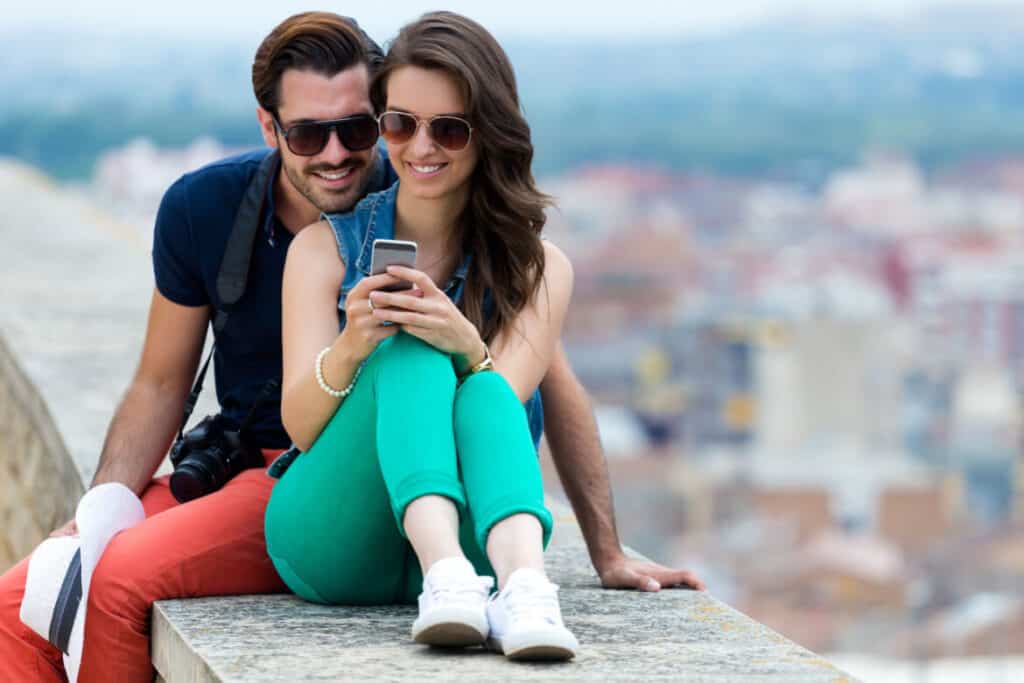 Slice the Pie pays for your opinion in lots of ways. You can listen to new music or watch videos on new fashion items, accessories and commercials before they are released. 
Your reviews go to unsigned artists and fashion designers etc. to give them feedback.
You can choose whatever category you want to review, and when you're done, just give it a rating and a few comments. 
Slice the Pie says, the reviews have a direct influence on which artists or brands are promoted so the  more detailed your reviews are, the more you can earn. 
Slice the Pie pays cash to your PayPal account, and you can withdraw your payments as soon as you reach $10.
Learn more about Slice the Pie.
FAQ's about getting paid to watch videos
Is getting paid to watch videos legit?
Yes. You absolutely can earn money by watching video ads, but keep in mind, most of these aren't intended to be a full-time income. They're a good side hustle because you can do it whenever you have time, and you can learn about new music, or new products and apps. 
Can you get paid to watch movies?
Most of the apps here pay you to watch shorter videos. They'll pay you to watch video content that describes a product or an app.
But if you want to find out how to get paid to watch movies – like full-length features, you're in luck. A few of the apps here are legit ways to get paid to watch movies at home or at a theatre.
Working as a Netflix Tagger involves watching movies, then categorizing and rating them. When you think of the time and effort of commuting to a normal job, even a side hustle, this seems like pretty good money for little effort.
As a Market Force Field Associate, you'd go to local movie theatre's and see movies, but you'll be paid to document some details about the theatre's business practices.
You'll be reporting on the amount and kinds of previews shown, how well attended the showings are, whether the theatre is clean, maintained and other details.
Can you get paid to watch Amazon Prime?
Amazon's Prime Video service competes with Netflix, so they do offer an incentive to check it out and see how it compares.  
If you're a Prime member, just sign into the Prime Video app on your smart TV, gaming console, Fire TV, Roku, and so on. Then watch a movie. In return, you'll get a $10 credit on Amazon, which you'll need to spend by the end of Prime Day.
Prime Day is in June or July each year. A quick search should display the date for this year.
Should I signup for multiple rewards sites?
Since many of these sites pay for opinions on specific products, they'll probably be looking for people who are likely to use that product.
For instance, if they're conducting a survey on carpet buying preferences, they may want people above a certain age. If they want opinions on a video game, or the latest Olivia Rodrigo track, they could be looking for a younger demographic.
That's why it may help to try several sites simultaneously. The more categories your demographic matches, the better your earnings.
You Can Begin to Earn Money Watching Videos Very Quickly
Part of a great side hustle is being able to control your schedule. And your income.
The more you work, and hustle, the more you make.
In the last few years, working from home has become more mainstream, but setting your own schedule isn't always part of that.
Getting paid to watch short videos from home is a great way to earn money in your spare time. Large companies value your opinion enough that they'll pay for it.
This is a good way to gradually boost your income around your own schedule. Try a few of the easier apps first, and then maybe move up to transcribing, creating your own website, or getting paid to go to your local theatre.
Let me know if you've tried any of these!