"This post may contain affiliate links. Please read my disclosure for more info.
There's a lot of articles on how to save money for Christmas, but most of them involve putting a certain amount of money away every week, for months. But what if you don't have the extra money each week? That's why I put together these idea on how to do Christmas cheap. Here are the best ways to save money for Christmas, without working a lot of overtime or getting a second job.
How to save money for Christmas – how will we earn it?
When I looked into this topic, I found a LOT of other "Christmas savings plans". Most of them have nice organized charts
showing how much you'd need to deposit each week for about six months. Usually, anywhere from $25 to $50 each week for half the year.
That's fine if you have the cash, and you can remember to do it each week. One way I've found to accumulate cash pretty quickly is by using Digit. Digit was created to set aside cash into an emergency fund, but I've found that it's so convenient, that It'll work great as a holiday fund too.
Here's my review of Digit, but briefly, all it does is to create an FDIC insured savings account for you that's connected to your checking account. And every few days, it will move a small amount over to your savings. It'll never overdraw your account, because it learns your spending patterns.
The advantage it gives, is that it takes saving off your to-do list and automates it. But it does it in a way that you barely notice the transfers. I was able to save about $1100 unbelievably fast, so keep Digit in mind as one of your options.
Let's look at some other ways to save money for Christmas. Things other than getting a raise, or working overtime, or even getting a second job.
First, we'll look for value around us that we can turn into cash. And we'll see how to squeeze more money out of the things we do every day. You'd be surprised at how much money we let slip through our fingers each month!
Here are some ideas that should help you save money for Christmas:.
Find Value That's Already Around You – and Monetize it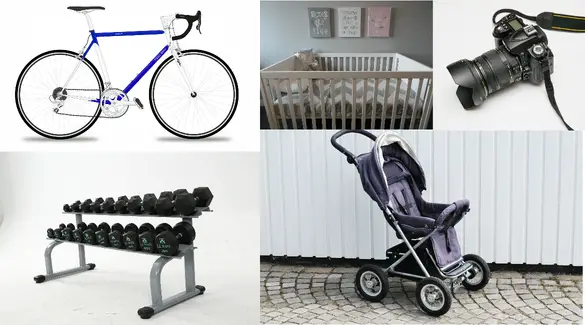 If you've been living in the same place for a number of years, or if you have kids, there are probably things around your home that together, are worth hundreds of dollars right now.
Kids outgrow sports equipment very fast. It'll sit in the garage, the basement or a closet because "someone might use it". And there it'll stay, probably until you're ready to move. By then it has little value, you won't have time to sell it, and it just adds to the mountain of stuff you'll need to worry about.
Think of a young couple trying to afford athletic equipment for their kids:
Metal baseball bats are $150 and up.
Helmets, lacrosse equipment, hockey pads, skates, skis, boots, snowboards are all expensive.
Have any golf clubs collecting dust?
What about a canoe or kayak in the yard?
How about a treadmill you may be using as a laundry holder.
These are all things people would buy immediately.
A few years ago, I bought a great pair of skis with bindings, poles and a bag, all in almost new condition for $80 at a garage sale. A new set would have easily cost $500-$600 in a store. Have anything like that in your closets?
One thing that's particularly valuable is Lennox China. I had some place settings and a few serving bowls collecting dust in my attic. Someone suggested we take them to the Lennox factory warehouse near our home. They were all in the original boxes. We were shocked when they totaled the items up at just over $500!
Did your kids watch Disney videos? If they did, and you have a box of them sitting in a closet, you may be sitting on a bundle of cash. VHS tapes from the Disney "Black Diamond" series may be worth hundreds or even several thousand dollars.
Here's what I see on eBay right now:
The Aladdin VHS tape selling for $2174.44!
I see Mulan selling for $300.
And I see Snow White selling for $1000!
So, check your closets! Or if you see these at a garage sale check 'em out.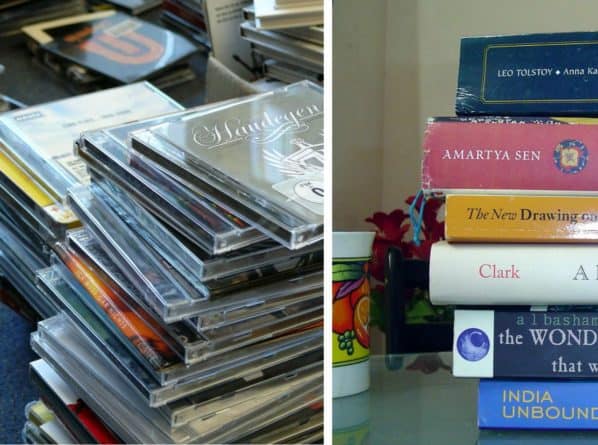 While you're checking your closets, look for any cell phones, tablets, video game consoles, video tapes, CDs, DVDs and even books.
Here's the easiest way I've found to get rid of a pile of it all at once:
First get your things together.
Then install the free

Decluttr

 app on your iPhone or Android.
Use

Decluttr's

 scanning feature to scan the bar code on each item and it'll give you an instant price. No haggling, no bidding, and no worrying whether the buyer will pay you.
Once you have a total,

Decluttr

 will generate a free shipping label for you to print.
Put everything into one box and drop it off. Done! The money will be in your account the day after they receive it.
Now mind you, the prices won't knock your socks off. You may have paid $12 for a DVD seven years ago which they may offer you forty five cents for. But what would you have done with it otherwise? Right now it's clutter, it's taking up space, and it could contribute to your bank account.
Another option for your books, especially textbooks, is Bookscouter. I had three IT related books right in my bedroom that totaled almost $60 on Bookscouter.
Kids tend to outgrow many things within a few years. Instead of waiting until they're worth nothing and tossing them in the garbage you may as well get some value for them. Because we both know, you'll probably use this money to get them something else.
How about furniture?
If you have a decent piece of furniture, this is a great way for you to save money for Christmas, but it's also a great way for someone else to be able to give their family a nice gift at a reasonable price.
I recently sold the original bedroom set that both my kids used for several years each. Two dressers and a crib were just what a young couple was looking for. They didn't want to spend a few thousand but were thrilled to buy mine for $150.
Do you have a couch, any chairs, or rockers that aren't being used? New furniture is expensive and if yours is in good condition you can declutter your house and sell it on Craigslist. Make some money and make someone else's day.
One tip:
If you're selling a piece of furniture, take a few photos of it before you move it out to the garage. It'll photograph much better in a nice bright room than on a concrete floor surrounded by shovels and rakes.
And if you're deciding between a garage sale and Craigslist, it depends on what you're selling. You might go with a garage sale if you have a lot of things you want to clear away and you'll be satisfied with $75-$100 for the day. People are looking for dirt cheap items at a garage sale.
But if you have a specific piece of furniture, a costly treadmill or something else of value, you may want to go with a targeted ad on Craigslist, eBay or Decluttr for your electronics, where you get an instant price and can ship it all in one box.
Once you make a sweep through your home, document everything of value and start selling it, you'll see your PayPal account starting to grow. And as a bonus, your space will be less cluttered!
Save Money for Christmas Through Cash Back Apps
In addition to selling things that have value, another way to add to your PayPal account is by taking advantage of free apps that basically hand you money.
If you shop online, try Ebates. It's an app that's free to signup, costs nothing to be a member and couldn't be simpler to use.
Here's how you'd use it:
Let's say you were going to shop online at Target. All you'd do is sign in to Ebates, type "Target" into their search bar and you'd be brought to Target's website.
Buy whatever you need, and then a percentage of the cost is deposited into your PayPal account.
It's that easy, and there's no extra charge added on to the product. Ebates is partnered with over 2000 stores and they make their money by bringing customers to those stores. So, they share that with you.
By the way, Target does free shipping on orders of $35 or more, or if you do store pickup, which sometimes can be done on the same day.
Plugging the leaks in your food budget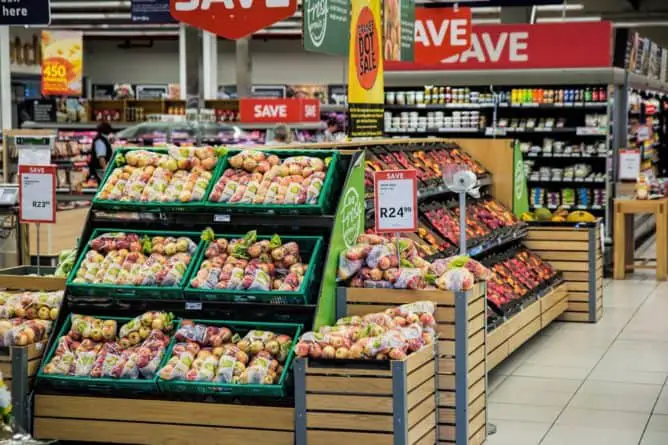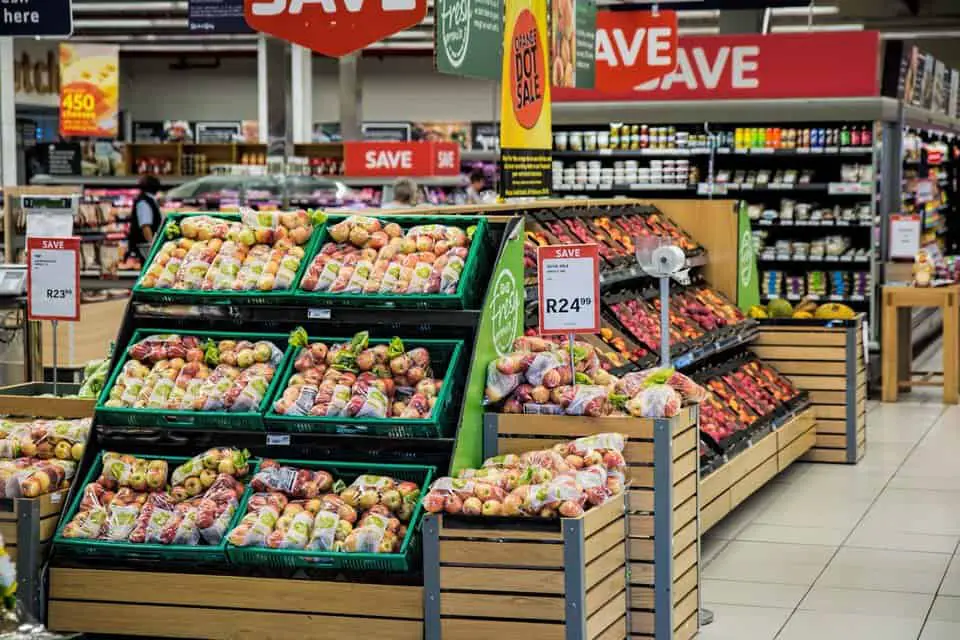 Do you plan your meals each week? When I first heard of planning meals it seemed as crazy as planning my socks out for the next week. Why would I waste time doing that?
But I finally realized, that not doing a little simple meal planning was costing me around $200 extra each month.
Here's how:
You know those extra trips you make to the grocery store for things you need at the last minute? Where you go in for two things and end up spending $30? I did that several times a month. It's wasted money and wasted time.
Another way you overspend if you don't plan meals is from buying take-out food several times a month because there's "nothing to make". You're hungry. You want something like now. Even two nights of that per month is an easy $50.
Two Ways to Trim Your Grocery Budget
Planning a week of meals doesn't have to be a sixty-minute project. Have you tried $5 Meal Plan? When I first heard of it I thought, "why would I spend an additional $5 every month?" Isn't that contrary to my aim of saving money?
Here's how $5 Meal Plan saves you money:
You enter the number of days you need meals for, and it suggests complete meals that'll cost less than $2 per person.
It'll supply you with the directions and a shopping list of ingredients.
So, now you'll shop for groceries once, and there won't be another minute during the next week that you'll waste time thinking about what to make.
It's all planned. You'll know you have every ingredient. And those last- minute trips to the store on the way home – the ones where you just need two things and spend $30 – are done.
And the three or four nights of take-out food because you forgot to plan something – those are done too.
I'm not suggesting never going out to eat. But if you can cut out the times you're doing it out of necessity rather than a planned night out, you'll save hundreds of dollars.
While we're on the subject of food, here's another way you can accumulate money every time you food shop.
Even if couponing isn't your thing, there's still a way to save money for Christmas by spending less on food.
Are you using Ibotta? If not, you're leaving money on the table. This is a free app where they publish new discounts on certain products each week.  And a lot of them aren't brand specific. They may say, "save $0.50 on any brand of bread".
Here's how to use it:
Once you have your shopping list ready, check

Ibotta

.

See what products they're offering a rebate on this week.
Tap to select the ones you plan to buy.
When you get home with your groceries, use the app to scan the products you purchased that match the rebates.
Take a picture of your receipt and hit send. Done! The rebates are now sent right to your PayPal account.
So, those are two ways to save on food shopping that will contribute to your savings plan. For Ibotta, you'll have money deposited directly into your PayPal account. And if you use $5 Meal Plan, you'll eliminate extra trips to the store, emergency take-out runs, and time figuring out what to make.
RELATED POST – 12 Keys to Drastically Reducing Your Grocery Budget
Saving money on things we buy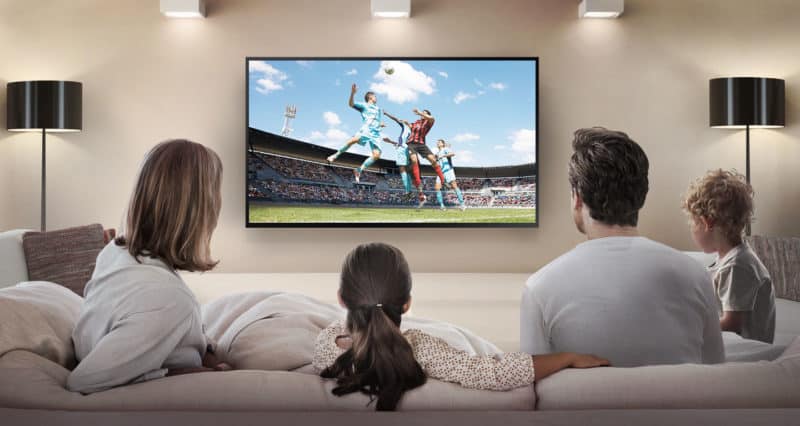 One of the best ways to save money for Christmas is by reducing the bills we pay during the year. If you still pay for cable then you've got a golden opportunity to save hundreds of dollars. There's been some recent updates to some of the popular streaming services – especially Hulu – that really make it worthwhile to consider finally ditching cable.
Until recently, streaming services couldn't deliver local network channels like CBS, NBC and ABC. And their cable news stations weren't the same up to the minute news – they were pre-recorded clips.
That changed in 2017. Now certain streaming services like Hulu can provide local channels and cable news – for a lot cheaper than cable. You'd need to put a streaming device on your TV, which would run you anywhere from $29-$150, but that's a one-time cost.
We were paying about $45/month just to rent cable boxes – on top of the cable charges! Have you looked recently at what you're paying every month to rent cable boxes, remotes and other fees ?
Check out my post here that shows how we're saving over $100 per month now, from what we were paying for cable. And seeing the same content.
Take a look at your daily schedule
If you're looking for how to do Christmas cheap, one way is to try and do the same for the rest of your schedule. Are you buying lunch every work day? Even a fairly cheap lunch of $5/day times 20 work days is $100 each month.
Have you tried meal planning? It's not complicated, and can save you hundreds of dollars per month if you don't already plan meals. Just spending a little time once a week to plan meals for the week can save you time and money. You'll cut down on extra trips to the store, buy exactly what you need, and can eliminate emergency take-out orders. We tried $5 Meal Plan and I've cut our food budget by about 40%. They supply hundreds of complete meals, along with recipes and shopping lists.
How far do you commute? If it's more than a few miles, are you using Gas Buddy? It's a free app that'll tell you where the cheapest gas is anywhere. So, if you're filling up a few times a week, Gas Buddy could be saving you at least 10-15% of what you might normally pay. If you're spending $50 per week on gas, you could be keeping $30 per month more in your pocket.
Check out Gas Buddy for iOS Android or Windows.
Get Paid for Your Opinion
Here's another great way to save money for Christmas. When you have a few minutes, fill out a few surveys where they'll pay you for your opinion.
I know you may laugh when I mention 'spare time'. But most people have a few times during the day when you either browse the web, check Facebook or wait for kids at practices. Those are times where, if you spend 15 minutes checking off answers to mindless questions several times a month, you'll have money deposited into your account.
You don't drive anywhere. There's no boss to listen to. You don't go out of your way at all. Fill a few out while you're vegging on the couch at night. Cha-ching!
Here are some of the more popular ones that are very easy to use:
Survey Junkie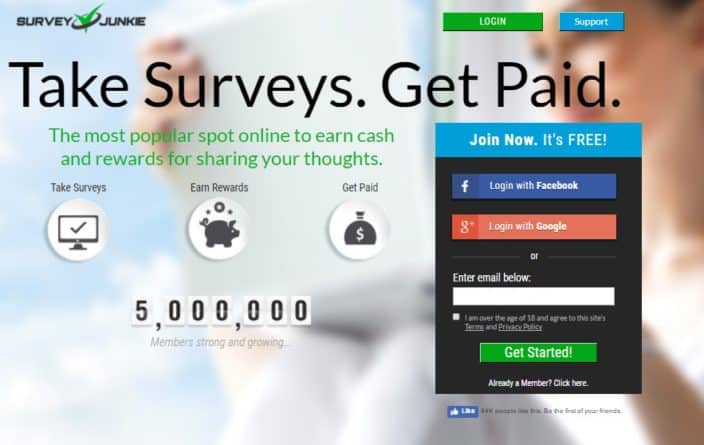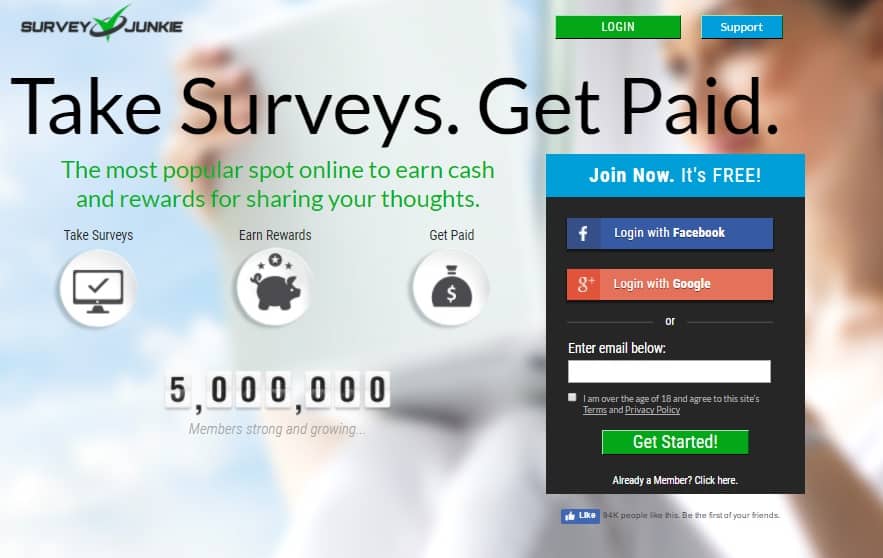 Really simple to sign up for and use, Survey Junkey has over 5 million users. For surveys you take, payments are made right to your PayPal account.
Inbox Dollars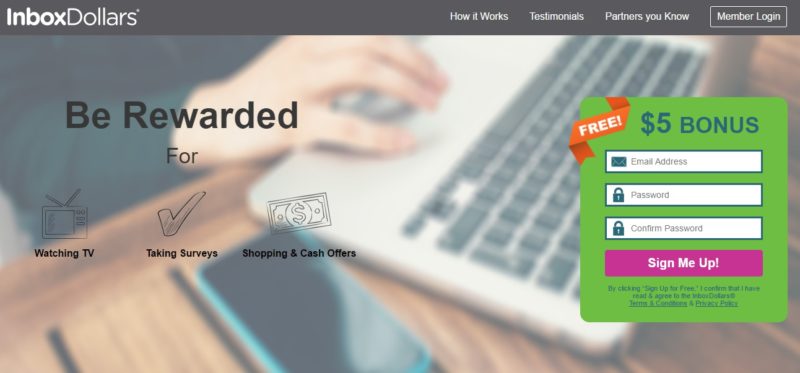 In 2016 Inbox Dollars paid out over 50 million dollars to users. One way to earn through Inbox Dollars would be to participate in surveys. But you can also play all sorts of games, like card games, word games, or strategy games and get paid while you play.
Paid Surveys at Home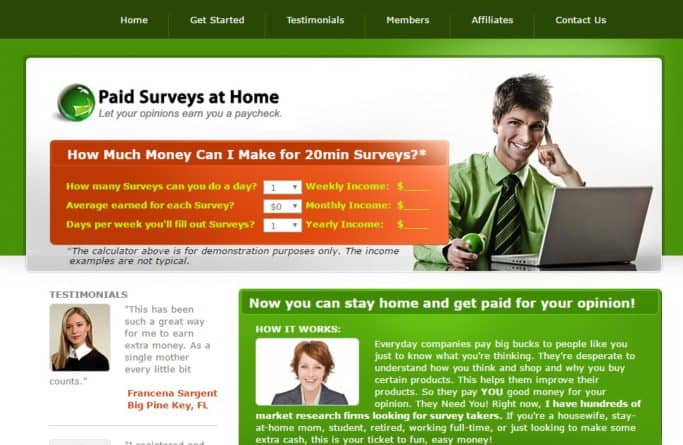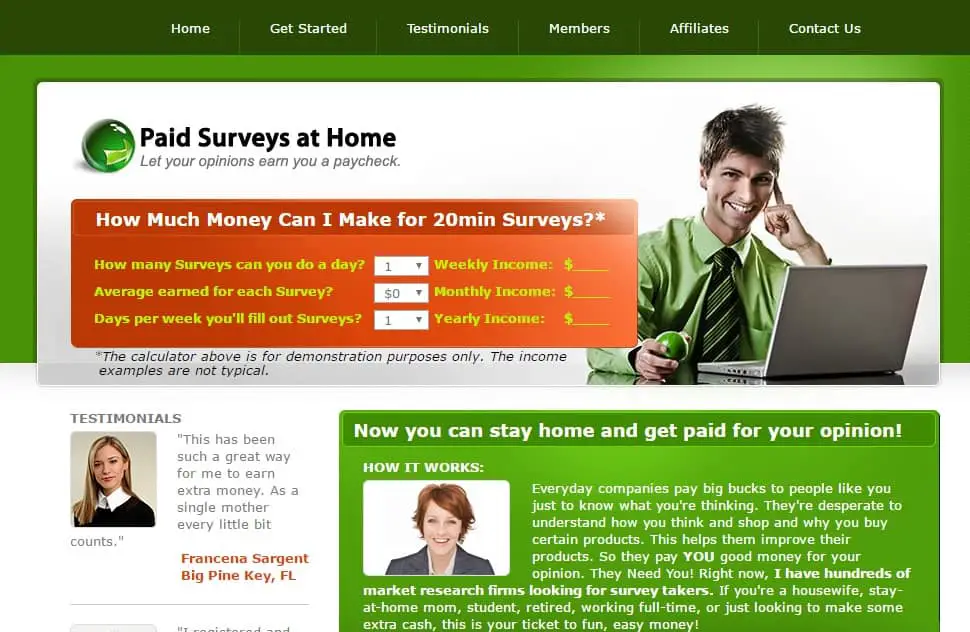 Paid Surveys at Home will pay you not only for taking surveys but also for watching movie trailers (really!) or for trying new products or participating in focus groups.
Swagbucks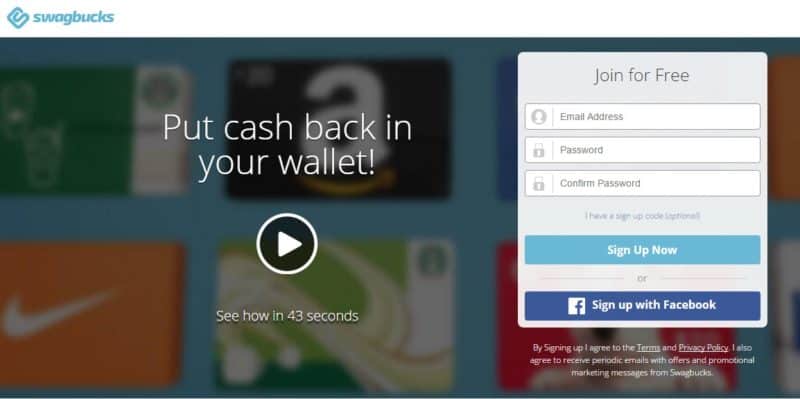 One of the more flexible earning sites, Swagbucks has a lot of different ways to earn. You can take surveys but you can also watch videos and give an opinion. Or you can search the web and earn because Swagbucks values your search preferences. You can also earn SB points by making purchases that you'd be making anyway, and then redeem those points for gift cards to major stores like Walmart, Target, Amazon, and Starbucks.
Start a Blog
Starting a blog won't make you rich in the next few months, but if you've ever considering starting one, you'd be amazed how far along you'd come in that time. And if you stick with it, it could outperform any of these methods.
Don't be intimidated by the popular ones you read. They all started from zero. Every one of them knew nothing about how to blog, and many of the popular bloggers freely admit, they still don't know much about the technical side of it.
Here's what you'd need to do:
You'd buy hosting, which is where your blog will be stored. That costs about $59 per year. I bet you spend more than that on cups of coffee.
You'd normally buy a domain name (your blog's name), but if you host with Bluehost they give you that for free.
Then you'd download WordPress onto your own computer to write your blog. You don't need to know coding to use WordPress. You're just selecting options from a menu. Believe me, if you can write a Word document, you can write a blog.
Here are the exact steps I took to get this site running. It literally took about 15 minutes:
More great ideas on how to do Christmas cheap:
These have all been methods to accumulate money by squeezing value out of what you already have. Or by adjusting your habits to keep more of the money you spend.
But if you can work more hours, or if you'd like to monetize a skill you have, here are a few ways you can do that:
Final thoughts on the best ways to save money for Christmas
Remember, it's an accumulation of small changes that make a huge difference in the amount of money you keep in your pocket. Don't underestimate what seems like a small change. They DO add up! Look around your home objectively. Consider what you have that you haven't used in a while that someone else may value.
If you implement these steps, you'll not only be able to save money for Christmas, but you'll be able to save for any other goal you might have.
This can be a great incentive to start the new year. You can become an expert at getting more control over food shopping, implementing a couple side hustles, or even starting a blog. You can then funnel that money into an emergency fund, a vacation fund or whatever else your family may need.
Have you been successful with your own side hustle, or have you made any adjustments that enabled you to save more? Let me know in the comments below.
Join to Receive Your FREE eBook. 50+ Ways to Save All Year Long.