"This post may contain affiliate links. Please read my disclosure for more info.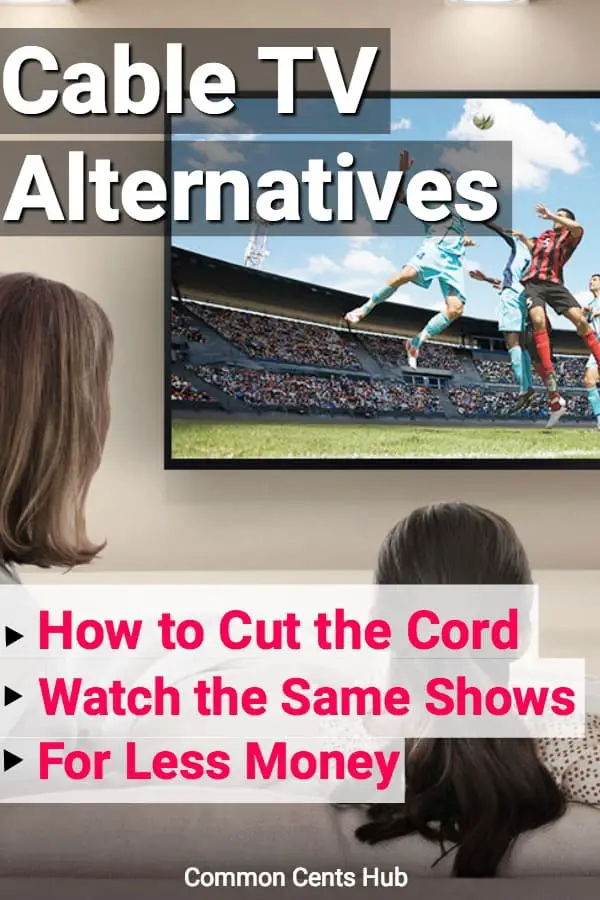 In 2017 over 22.2 million U.S. adults cut the cord and eliminated cable TV according to Variety Magazine. That's an increase of 33% from 2016. So if you're tired of cable TV draining your budget, I've got good news for you.
We'll show just how much you can save by cutting the cord, and how to go about it.
First, why the sudden increase in people cutting cable in the last few years?
Well, a lot of people, myself included, never liked their business model, where you're forced to pay for bundled packages of content you never watch. But most gritted their teeth and continued to pay for cable because:
There wasn't a lot of competition to cable.
In recent years, streaming caught on, but it lacked two things – the local channels you were used to watching, and live up to the minute cable news, like CNN, Fox or MSNBC.
You could also buy a digital antenna and get local channels, but they're not widely used. But as long as you weren't addicted to certain sitcoms or local TV news, a streaming box might have worked well for you.
The Game Changer
Here's the development that really accelerated the amount of people cutting cable TV.
In May 2017, Hulu, one of the popular streaming companies, introduced their "streaming live" option. Their basic option is less than $10 per month, but the streaming live option includes your local channels and the same cable news networks that you'd see on cable TV. And for a lot less than cable.
Hulu's streaming live option is $40 per month for multiple channels. That's a lot less than basic cable already, but since you'd use your own streaming box, you'd also eliminate the monthly rental charges you're paying for cable.
Have you taken a look at your cable bill recently to see what you pay per year to rent their equipment? Mine was over $46/month, or a whopping $480 a year just to rent their boxes.
Here's How You're Over-Paying for Cable
Here's a quick comparison of my last bill before cutting cable. I had called the cable company several months earlier advising them that I'd be terminating my service unless they could provide a cheaper rate.
Their reply was "how about $148 per month for triple play", their internet, TV, and phone service. I agreed because this new rate was about $50 less than what my current charge was.
But here's what the actual bill shows we were paying:
$148.49 – Starter Triple Play (doesn't include HBO, Showtime, Starz etc. But it does include over 100 channels I  don't watch).
$ 10.00 – HD/DVR Converter. The cable box we rent from them.
$   9.95  – HD "technology fee". Really??
$ 16.47 – Additional outlets. Their monthly rental charge for boxes on the 3 additional TV's in the house.
$   2.00 – Remote control rental charge.
$   7.00 – Broadcast TV fee. (They charge you to watch local channels, like CBS, NBC, Fox, ABC)
$   1.23 – Universal "Connectivity charge". Huh?
So, I was paying an extra $46.65 every month for equipment rental and fees. And that's before buying any content.
Or $559.80 per year for equipment rentals and fees. Money down the drain.
Their "$148" rate was actually $195.14!  Or a whopping $2341.68 for the year! To watch TV.
I don't know about you, but if I'm trying to trim expenses, this one kinda sticks out.
How Much Can You Save When You Cut the Cord?
Obviously, you can terminate cable TV altogether and pay nothing. But if you have family members who do want to watch TV that could put you in the doghouse.
The two most convincing reasons for cutting cable and using a streaming box are:
You immediately cut out all rental charges. In my case that was over $500 per year.
You pay only for what you want. You're not subsidizing the cable company's cost for channels you never watch.
To compare the cost for streaming TV to the cost of cable above, I'll use the same four TV's. To stream content to each TV, I'd need to buy a streaming box for each TV. But this is a one-time charge. You'd recoup the money you pay for them within a few months. And after that, no more rental fees.
If you're hesitant to have to lay out money for streaming boxes, just take a look at your cable bill.
How much are you paying each month to rent:
Their cable box.
Additional boxes on every other TV.
Their other fees and charges.
A typical hi-def cable box with DVR rents for about $20 per month and boxes for each additional TV are probably at least $5 each month. With just two TV's that's $300 per year in rental fees.
You'd also still need an internet connection. So, when you call to cancel your cable, you'd have to either switch to "internet only" or if they can't offer you an internet only connection for a reasonable price, you may want to switch to another provider. In my area, I can get a broadband internet connection for around $40 per month.
What Would I Need to Cut the Cord?
You can get a streaming device for anywhere between $30-$150 depending on the features you want. I'll use a mid-range price of $46 for the Roku 2710R one of the more popular streaming boxes. You can also buy a more full-featured streaming box for your main TV and a more inexpensive option, like a Google Chromecast for TV's in other rooms.
Here's what I'd pay for the first year: (Keep in mind, my current yearly rate was $2341.68)
$184 – the initial cost for 4 streaming boxes.
$  96 – Hulu's basic plan of $8 per month for 12 months. (I'd also be able to view Roku's free content and anything on the internet.)
$480 – One year of internet service.
$760 – Total for the first year. So, I've saved $1581.68 in the first year, even though I've laid out money to buy four streaming boxes.
Now, here's where you really start to save. This is what you'd pay after the first year:
$  96 – Hulu's basic plan of $8 per month for 12 months.
$480 – One year of internet service.
$576 – Total for each year going forward. Now I'm saving $1765.68 compared to cable.
Now, just to be clear, Hulu's basic plan of $8/month is the one that has tons of content included and you can watch whatever else you want from the internet. But it doesn't include the live network news. If you're not a news junkie that may be fine. It does have plenty of family and kid oriented content.
Here's another option. It's a little more expensive, but still cheaper than cable. It would meet your needs if you need local network channels and live cable news, like CNN, Fox or MSNBC.
For the first year:
$  184 –  the initial cost for 4 streaming boxes.
$  480 – $40 per month for 12 months of 

Hulu's live streaming

option. This includes channels like CBS, NBC, ABC, CNN, Fox, MSNBC.
$  480 – One year of internet service (this may vary a bit depending on your local internet provider).
$1144 – Our total for the first year. Still, a yearly savings of $1197.68 ($99.80 per month) in the first year of ditching cable.
And for every year after that:
$480 – $40 per month for 12 months for Hulu's live streaming option. So, you'd be able to watch live network TV, plus Hulu's content, Roku's included content, anything from the internet, or even Amazon Prime video if you happen to subscribe to that.
$480 – One year of internet service.
$960 Total for the entire year. No more rental fees and you'd be paying for whatever you watch, not what the cable company wants to bundle to you.
So, for every year, I'm now saving $1381.68 ($115.14 per month) and still able to watch live network TV. I watched the entire World Cup, and I'll see the same NFL games in my market in the Fall.
What would you do with an extra $1381.68 each year? Grow your emergency fund? Maybe make a regular deposit into an IRA? I can picture a Mexican beach, clear blue water, and a Dos Equis.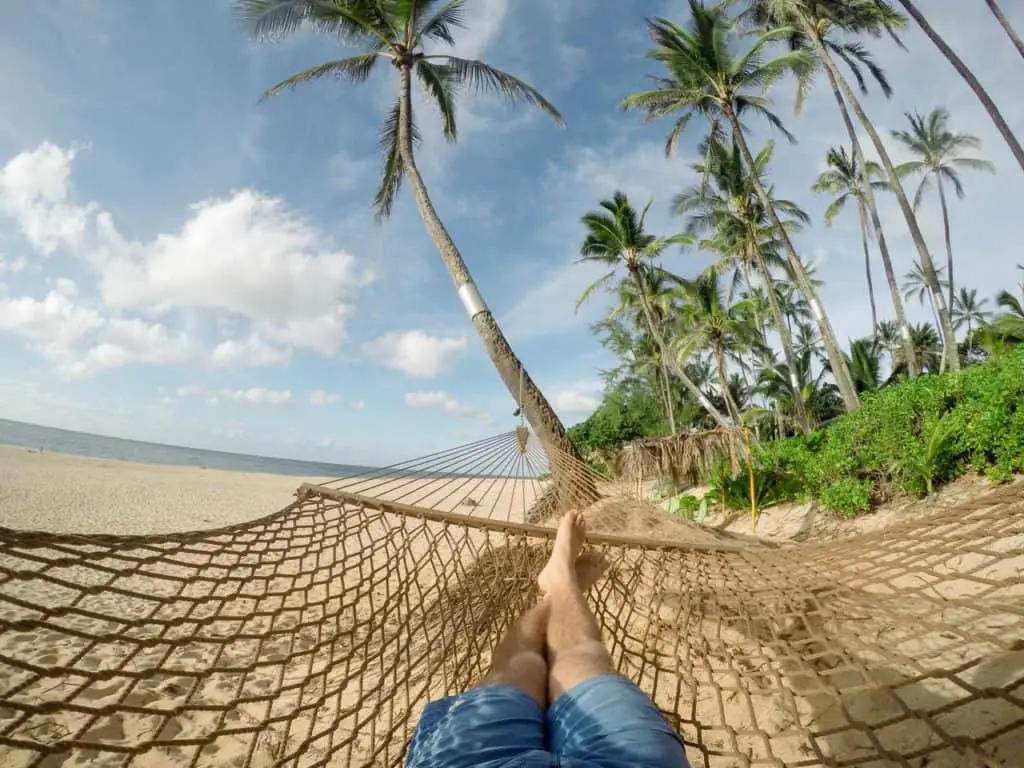 Why Now is a Good Time to Cut the Cord
The game changer is that now, regardless of your situation, you can make an apples to apples comparison of streaming vs. cable. A streaming service can now provide the same content as your cable company.
For my money, it makes no sense to pay lots of money in rental fees and inflated prices for content you never watch.
It's a relief to not see that 3 page, double sided cable bill with so many different fees that it's hard to tell what you're paying for. And then having to call continually to try and negotiate a lower price. My Hulu bill is not even one page. There's literally one charge on it.
So How Can You Try it Out?
If you have cable now, and are considering switching, here's a way you can try it out before cutting cable. Try buying just one streaming box. Disconnect the cable from one TV and connect the streaming box. It's literally a five-minute setup. The streaming box will will prompt you to select your home wifi.
If it's a Roku box, you'll be able to browse their content and see what's available for free. You can also spend the eight bucks to sign up for Hulu and try it out. You can always cancel it anytime.
Or if you subscribe to Netflix or Amazon Prime, just select it from the streaming box menu, enter your regular credentials once, and you'll have access.
If you're not sure what types of streaming devices are available, here are several that would work: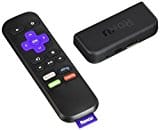 The Roku Express is is a entry level streaming device with not a lot of bells and whistles but would enable you to watch Netflix, Hulu or anything from the internet. The one time cost of $24.99 would enable you to ditch cable for good.

The Roku Premier is a step up from the Express at $48.96, but has features like 1080p HD and is compatible with 4K Ultra HD TVs, it has a fast quad-core processor and 802.11ac dual-band (really fast) wireless.

The Amazon Fire TV Stick is still reasonable at $48.99 but I like the idea that it comes with the Amazon Alexa voice remote. Imagine being able to say, "Play Game of Thrones", or "Launch Netflix". Just like the Roku's, the Fire Stick enables you to watch Netflix, Hulu, HBO NOW, YouTube, Amazon Video, NBC, WatchESPN, Disney and others. 
Final Thoughts
Many people know that cutting the cord will save a bundle but hesitate to do it. For some, it's because they have internet and television bundled into one price. It's 'easy' to just pay one bill. And cable could always offer what streaming couldn't – local network channels and cable news. Not anymore though.
The cable company counts on the fact that they're supplying your internet access and hope you won't take the initiative to do a bit of work to save yourself a lot of money.
If you're trying to trim costs and save money, cutting cable is one of the easiest ways to save a few thousand dollars each year. To me, paying almost what you'd pay for groceries just for the privilege of watching TV is not worth it. And now that we have other equivalent options for much less, I think the transition to streaming will continue to rise.
How about you?
Are you thinking about cutting the cord? Or if you did, how has it worked out for you?