"This post may contain affiliate links. Please read my disclosure for more info.
What's your time worth? Not your work time, but your personal time? It seems odd to put a price tag on running to Target, or watching TV for an hour, but for some things, maybe not.
Subtract sleep time, the work day, meals, and family time from 24 hours, and what does it leave? An hour or two? If you're lucky?
Using your slice of personal time to stay in shape is almost always the most popular New Years resolution. Yet most gym memberships are cancelled within five months.
It's not usually a lack of motivation.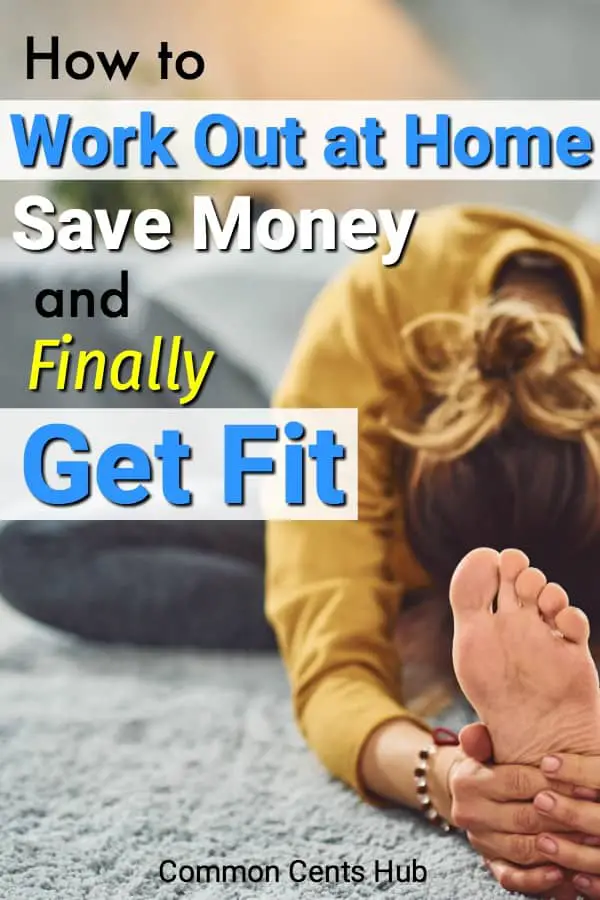 It's that we make our resolution dependent on two things most of us are in short supply of – money and time. 
How Much Does a Gym Membership Actually Cost?
Paying for a gym is like paying someone to cut your grass, or deliver your groceries. They're things we could do ourselves, but we decide the benefits outweigh the cost.
But with gym memberships, the monthly bill is only part of the cost.
There's also the cost in time getting there and back, when you could be doing something else. Then there's the gas, and the workout clothes you may not have splurged on if you were working out at home.
So what's your personal time actually worth?
$25 an hour? $50? More?
Let's make these assumptions:
You pay for an annual gym membership at $30 dollars per month.

You go 3 times a week for 50 weeks out of the year.
So far, it looks pretty cheap.
You've paid $360 for the year to go 150 times, so you've paid $2.40 per visit! Not bad.
But what about the other costs:
Suppose you value your personal time (not working out, but just traveling to and from the gym) at $25 dollars an hour.
And we'll say you spend $10 a week on gas going to and from the gym.
Now at the end of the year, your cost is:
$3750 – Your personal time getting there = $25/hour x 3 workouts a week = $75/week x 50 weeks.

$500

   

– Gas to get there

 

= $10/week x 50 weeks.

$4610 – Total 
Ouch! Our 150 workouts just ballooned to $33 each.
(3750 + 500 + 360)/150 = $33.13
No, you don't write a $33 check each time you go to the gym, but you've used your personal time to go back and forth – time you could have used for other things.
Putting a dollar value on your personal time isn't being cheap. It's just being aware that lots of things compete for those few hours of free time each day. So time becomes a big factor in your ROI.
What else could you have done with 150 hours – almost four work weeks of time?
This is why most people cancel their gym memberships within five months. It's not the out-of-pocket membership costs, it's the cost in time that eventually wears us down.
How to Setup Your Own Fitness Program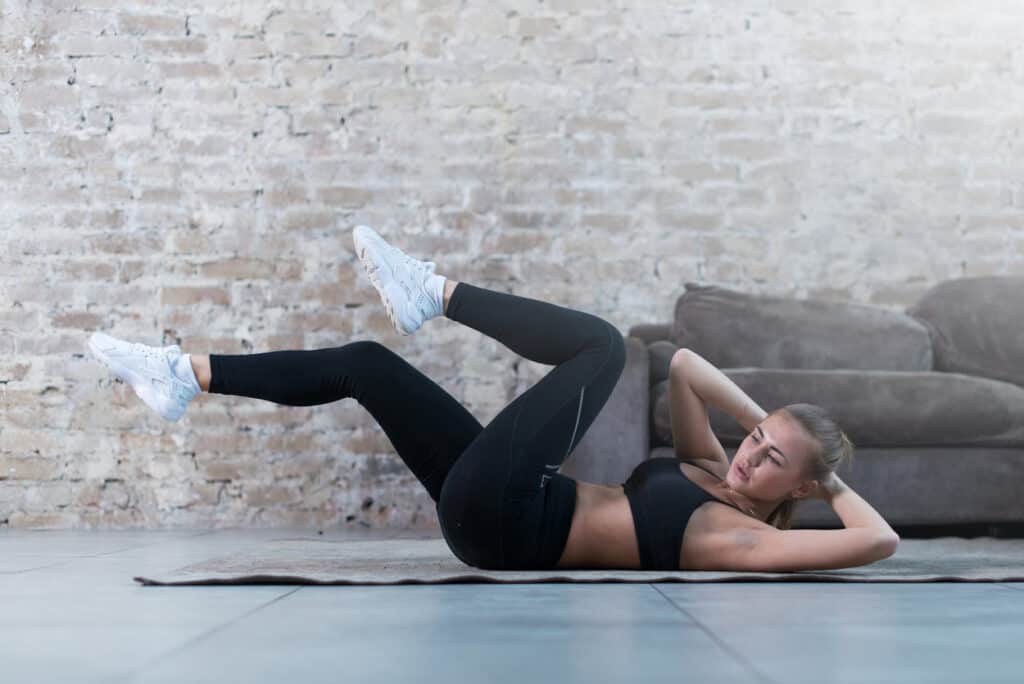 If you're struggling to balance your desire to be healthy with the health of your bank account and your schedule, there's another way.
A way that'll cost nothing. 

Will enable you to reclaim almost a month of work hours.

And no, you don't need a garage full of equipment.
You can work out at home and duplicate the benefits of almost any cardio or resistance training you'd do at the gym.
First Take Stock of Where You Are Now
To get an accurate picture of your progress, you'll need to know where you're starting from.
When we bought our first digital scale, I slipped the battery in, stepped on it, and immediately said to my daughter, "I think it's defective".
I was expecting to see 170ish. But somehow it read 188. It sucked to realize the scale was correct, but at least now I had a reference to check my progress. It was also a wake-up call to start paying attention to calories and serving sizes. 
What's your fitness level now?
Is there weight you need to lose?
Are you out of breath doing things that used to be easy?
Do you have clothes you'd like to fit into again?
Are there activities you'd like to do with your kids or friends that you don't feel confident about now?
What would you like to see happen over the next year?
Lose some weight?

Build more lean muscle?

Work on your endurance?

Maybe complete your local 5k?
Or maybe all of the above. When you have an idea of what you want to accomplish, other decisions start to fall into place. Things like your exercise activities, where and how often you'll exercise, and your diet.
Decide When You'll Workout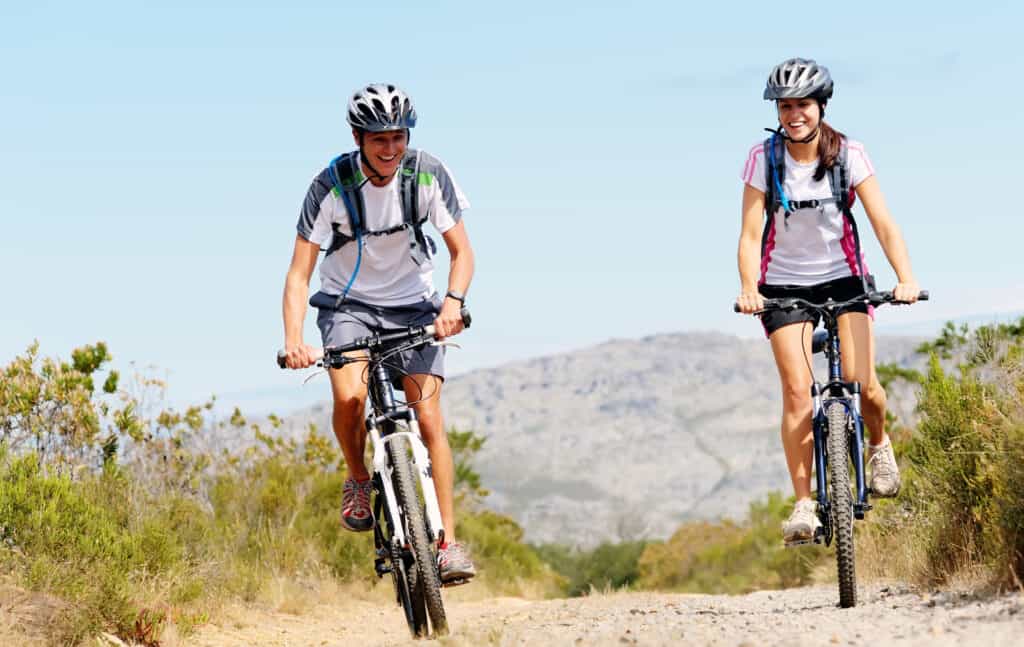 Working out at home does save time, but you'll still need to work around other obligations, and you don't want to leave your workout for "when I have time".
Scheduling your workout for say, Monday, Wednesday and Friday from 5-6 establishes it as a priority in your life. You'll be prepared. You'll have the clothes you need, you'll adjust your eating habits, and you'll be mentally ready.
And when the people in your life know your routine, they're more inclined to respect your time.
What Exercises Can You Do at Home?
Even without a room full of expensive equipment, you can still do a full-body workout with just a few inexpensive pieces of equipment, or even bodyweight exercises. 
To work your muscles with resistance exercises, you'll want to target five different areas:
Your back and biceps (Pull muscles).
Your chest, shoulders and triceps (Push muscles).
Your quads (front of legs).
Your butt and hamstrings (back of legs).
Your core (abs and back).
3 Free Apps to Target Various Muscle Groups:

The Workouts for Women app includes dozens of workouts you can do right from your phone, without any equipment. 
Workouts for Women will help you tone your entire body. It includes everything from beginner workouts, fat loss, butt toning, abs, legs and arms, stretching or high intensity.
Whatever your schedule is, you can work out at home to guided, timed workouts anywhere from 7 to 25 minutes.
Choose from workouts like Summer Abs, 7 Minute Butt, Fat Blaster, Arms and Core and dozens of others. All FREE.
The Nike+ Training Club app offers over 180 free workouts by muscle group, by length, or by whatever discipline you want to improve on… endurance, flexibility, strength, yoga.
Pick anything from a quick burn, to a full 45 minute session, each one demonstrated all the way through. You can even share your workout with friends.
There's a section for tips on general fitness, eating better, ways to cut down on sugar, sleeping tips, motivation and loads of other tips to keep you on track.
You can upgrade to premium to get extra workouts – some led by well-known athletes, but the free version has enough home workouts to keep you busy for months.

Rated one of the best free cross-fit apps by Healthline, 30 Day Fitness Challenge was designed by a professional fitness coach to help improve your strength and health gradually. 
Choose from three difficulty levels in challenges like 30 Day Abs, Slam Arms, Bikini Body, Butt, Cardio Blast, or Full Body challenge.
You can preview any of the challenges by tapping it, then tap on any of the 30 days, and you'll see the specific exercises for that day. 
It'll also track your weight, remember the days you worked out, and accept any feedback you might have.
3 Yoga Apps to Improve Flexibility and Strength

Down Dog is rated as one of the best yoga apps by both The Wall Street Journal and Buzzfeed.
It's fully customizable where you can select 6 experience levels, and different yoga types, like Full Practice, Quick Flow, No Flow or Restorative.
If you want to emphasize a particular area, you can choose boost options like hip, low back or hamstring opening, or you can emphasize strength in areas like back or upper body.
Choose any length workout, from 15 minutes to 1 hour, in 5 minute increments.  You can even choose from a variety of male or female guide voices and background music. 
Follow along with the instructor, who'll demonstrate not just the position, but the best way to ease into it.

The Pocket Yoga app will set you back $2.99, but I include it here because most yoga apps are either more expensive, or require a subscription.
For your three bucks, Pocket Yoga offers more than 200 illustrated poses along with detailed voice instructions. 
You can preview various practices, play your own music, and have your progress logged every step of the way.
Pocket Yoga is also compatible with Apple TV, so when you work out at home, you can stream sessions via AirPlay.
Or if you wear an Apple Watch, Pocket Yoga will  display your current pose, time remaining, your heart rate, and calories burned.

Adriene Mishler is one of YouTube's most down-to-earth and relatable yoga instructors. She'll guide you through sequences on anything from burning fat, relieving sciatica pain, relaxing, easing anxiety, depression and even curing a hangover.
If you're looking for some calming, easy to follow guidance, try joining 6 million other followers of Yoga With Adriene.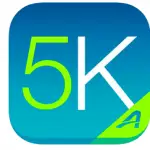 The hardest part of starting a running program – or any run, can be just getting out the front door.
Couch to 5K guides you gradually. 30 minutes a day, 3 days a week,  from the couch, to walking, jogging, and within 9 weeks, a 5K. 
Each workout is guided by a voice over from athletes who've worked through the same hurdles you're facing now.

Do you prefer company to workout with? The 30-Minute No-Equipment Cardio & HIIT workout on YouTube is a half hour of fast moving, heart pumping cardio.
If you're looking for a good 30 minute workout at home, this one always delivers.
And when you work out at home with your own virtual group, it'll help you to keep pushing to the end.

If you've ever gone out for a run and came home wondering how much distance you've covered, wonder no more. RunTastic will tell you how far you've covered, your steps, and how many calories you've burned.
You can use Runtastic for other activities too. Take it along walking, hiking, or even switch it to cycling mode.
What Equipment Do You Need to Workout at Home?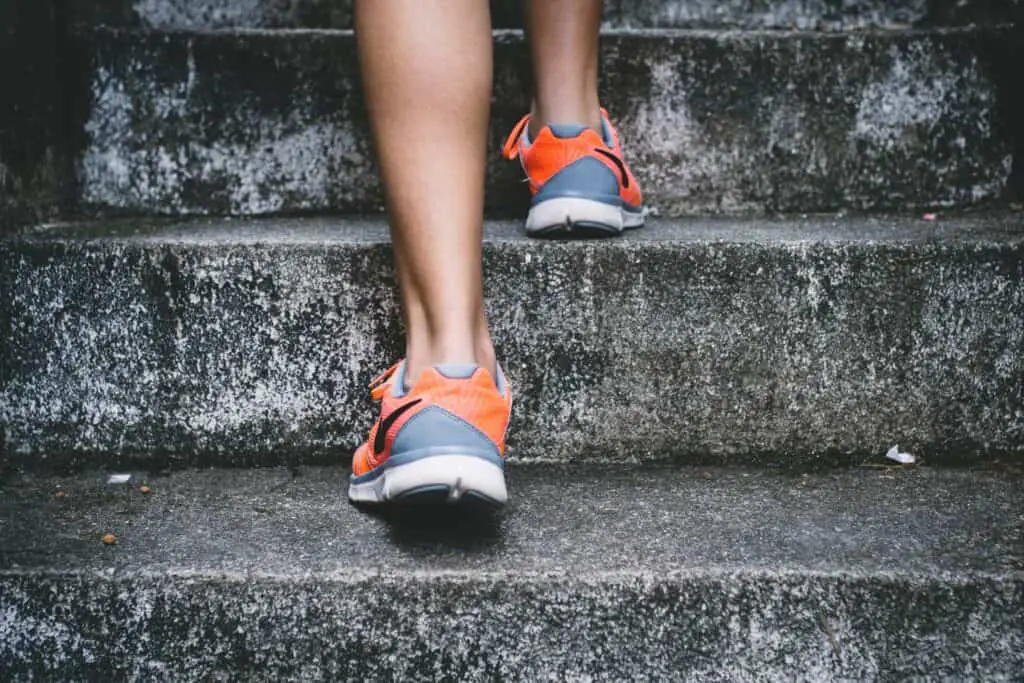 It may not seem like you can duplicate the health benefits that a room full of expensive gym machines provide, but you can.
Gym machines isolate and target a particular muscle, which is great for competitive body builders. 
But with just a few of your own free weights, you can work your muscles and also develop balance and coordination. Free weights can duplicate real-world lifting better than sitting in a chair can.
And you don't need to dedicate an entire room either. The equipment you'll need can probably be tucked neatly under your bed, or in a closet.
The links below, are popular models on Amazon:
There are loads of workouts you can do with a couple pairs of dumbbells. They'll provide resistance, but also improve your balance and coordination. Plus you can just roll them under your bed when you're done.

You don't need an entire set, or an expensive rack. Just one or two pairs that you can lift 8-10 times before exhaustion .

I like to use push up bars because they increase your range of motion in the same way yoga blocks do.

You may already have a decent pair of sneakers.

One thing you don't need, are those $100 dollar sweat outfits you'd wear to the gym. At home you can wear whatever you want.
Tips to Help Your Home Workouts
1. Ease Into Your Routine
Getting in better shape is one of the most popular New Years resolutions, yet less than 10% of people stick with their resolution more than a few months.
It's usually because we take on too much, too soon. It's great to have a target weight, or to set your sights on a certain race coming up. But suddenly trying to run a mile in a certain time can be torture.
You want to gradually incorporate a routine into your day. If you view it as a lifestyle change rather than a "diet" you're more likely to stick with it.
Rather than suddenly trying to run a mile in a certain time, just focus on getting out the door and moving in some form for 30 minutes.
Or rather than trying to complete an hour-long workout or yoga video, try a 20-minute one until you're confident to increase the intensity.
Focus on establishing the habit, rather than on numbers initially. You may not see results as fast, but wait until you run into someone you haven't seen in a few months. They'll notice.
Whether you work out at home or at the gym, diet plays a huge part. Enough that you can skip exercising all together, and still lose weight by eating the right foods in the right amounts.
Or you can ignore your diet, exercise 7 days a week and wonder why your weight isn't changing, or you don't feel toned.
You can go with Paleo, Keto, or one of the commercial diets where they ship you food, but there's a simpler way. The best way is to adopt two habits that'll enable you to lose weight at a slow, consistent pace and to keep it off.
Become aware of the amount of calories you're eating.

Eat more real food, and avoid processed food.
I've worked out and run for years, but it wasn't until I paid attention to the calories I was eating that I was able to get to the weight I wanted.
Tracking your calories is pretty easy using mobile apps and the one that's been an eye-opener for me is My Fitness Pal.
Prevention rates MFP as the top rated free app to track your combined diet and workout results. It's got a database of over 6 million foods that makes tracking your calories simple. (No, I'm not an affiliate for MFP.)
Here's how you'd use it:
Install MFP, and it'll ask for your personal details like height, weight, sex and goal weight. Then MFP will supply you with a target calorie count for each day. For me, that was 1520.

Now grab the packages of foods you eat most often, and use MFP's built-in scanner to scan the package. It'll enter the calorie count for one serving into your own 'foods list'.

From then on, when you have a meal or snack, just tap "Add Food" and you can either select it from your own food list, or scan it as a new food. The calories are added to your daily total.

If you work out that day, just add your workout from MFP's database of workouts and it'll increase your calorie allowance for the day by the appropriate number.
Becoming familiar with your calorie intake each day isn't the only benefit of an app like My Fitness Pal.
I found that I was eating much bigger portions than I needed, and when I ate actual serving sizes, I was still satisfied.

You might see that some of the "healthy foods" you eat aren't very healthy after all. I like apple sections dipped in peanut butter. But when I saw that peanut butter contains almost 200 calories per tablespoon, I realized my 'healthy snack' was probably around 1000 calories!

Narrowing your foods to a smaller group is also a good way isolate foods that don't agree with you.
3. Weigh Yourself Each Day
Stepping on the scale each morning, right out of bed, before eating or drinking anything is a great way to see what's working and what's not.
Weighing yourself each day doesn't mean you're obsessed about the number. It's just a way to know exactly what's causing your weight to change.
Fluctuating a pound or so in a day isn't alarming. But if you see several extra pounds over a few days, you'll probably know why. Maybe you've been on vacation or had a few cheat days. 
It's no big deal to have a cheat day now and then, but weighing yourself daily makes you aware that diet plays a big part in any fitness program.
It's much better to see you've gained two pounds, and know exactly why, than to weigh yourself every two weeks and see you've gained six pounds and have no idea why.
Getting fit and healthy isn't something we suddenly arrive at one day. It's a process. It's an approach to life that takes into account your physical activity, your mindset, and your diet.
It's nice to achieve certain milestones, like a number on the scale, or a to run 5k or more, but the real goal is to be able to adopt healthy habits that you can maintain for the long term.
That can be difficult when work, relationships, kids, friends and maybe even a side hustle are all competing for your time.
If you're paying for a gym each month, and struggling to get there more, while feeling guilty that your time is stretched to the limit, you have options.
You can take control of your own health – set goals, lose weight and get in better shape – for less money and a lot less time. 
Carl Sandberg said, "Time is the coin of your life. It is the only coin you have, and only you can determine how it will be spent. Be careful lest you let other people spend it for you".
Carl probably wasn't referring to working out at home when he said that, but the sentiment is the same. If there's something you value, find a way to make it a habit.
More Ways to Get Healthier in 2021