"This post may contain affiliate links. Please read my disclosure for more info.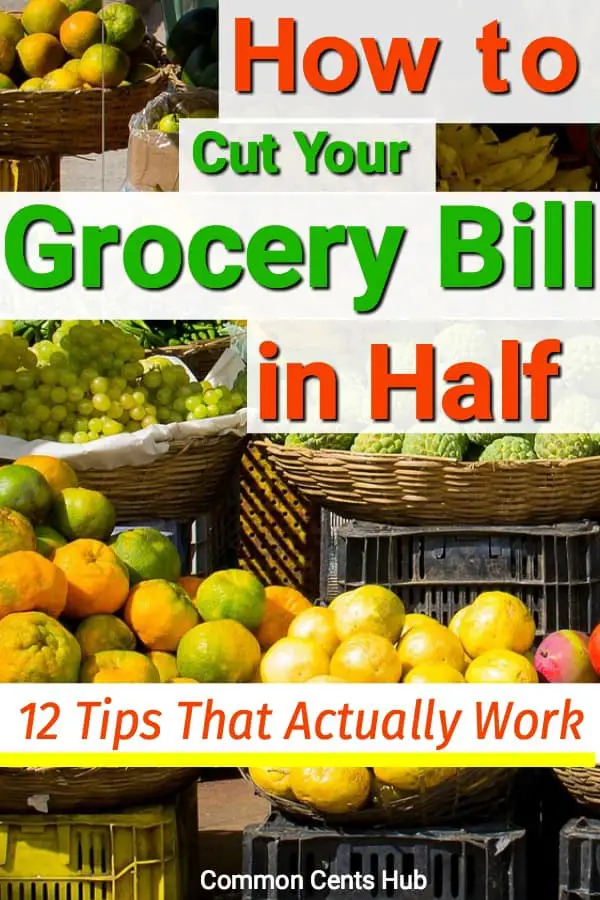 When you think of saving money, food might not be the first thing to come to mind. It's probably your rent or mortgage, or the actual bills you get in the mail.
But food is probably second only to your mortgage or rent in the amount you spend each month.
But here's the good news:
While those bills aren't very flexible, your food expenses are. With a little planning, you can drastically reduce your grocery budget, and in the process, have several hundred more dollars in your budget each month.
We reduced our grocery budget from almost $900/month to less than $500 using these 12 simple keys.
You don't need to use every single one to significantly reduce your food budget. If you can incorporate several of these into your routine, you'll have breathing room in your budget pretty quickly.
If your local food store is anything like mine, every month it seems that the prices go up and the size of the package goes down. So, by doing nothing, you're not only not saving money but you're falling further and further behind.
Before you put these tips into action you'll want to get a benchmark. This way you can see just how much you'll reduce your food budget. Check your bank statements or your online account and total whatever you've spent on food over the last few months.
But don't just total groceries.
Include take-out food, restaurants, and convenience stores. It's all food, and some of the food we by outside the home, is because we're not bringing home what we need from grocery store.
12 Keys to Drastically Reduce Your Grocery Budget
1. Plan your Meals
Getting in the habit of planning your meals for the week is the most important thing you can do to reduce your grocery budget – and it's the most neglected. I can't tell you how many times I've gone into a store with no plan in mind and picked things off the shelves that I thought we needed. I'd spend over $100, and the very next night, I'd be struggling to come up with something for dinner. Or I'd find something to make, but we'd be missing a few key ingredients.
Not planning your meals puts two big holes in your budget. 1) It causes those extra trips where you go in for one or two things and end up spending $30-$40. And 2) it'll cause you to pick up the phone and order take-out food. These two alone, add hundreds of extra dollars.
What You Can Do:
If you've never planned a week's worth of meals it may sound hard to write down 15-20 meals along with ingredients that'll please everyone in your family. But you don't have to struggle to come up with all these meals on your own.
I've started using $5 Meal Plan which has helped a lot. It completely eliminates the everyday stress of trying to come up with meals and making sure I have the ingredients. It's an app that will generate meals for your family for the whole week, along with the shopping list and directions. They guarantee that all meals will cost you less than $2 per person to make. There's a Paleo option, but our family uses the Classic and I've had no complaints from anyone. They also have a two-week free trial.
I hesitated about this for awhile. But then I thought, if this saves me two last-minute trips to the store, and two take-out meals each month, that reduces my grocery budget by about $100 right there. Now, I consider it $5 well spent, because it saves me money, time, and I no longer have that 5PM "what am I going to make" worry.
One thing to keep in mind when you're planning your meals for the week is, think about your schedule for the week. Are there nights when you'll need a quick dinner, or nights when you have more time, or maybe some when you'll be out?
Some More Great Ways to Save Around the House:
2. Beware of Anything Pre-Packaged or Labeled as "Convenient".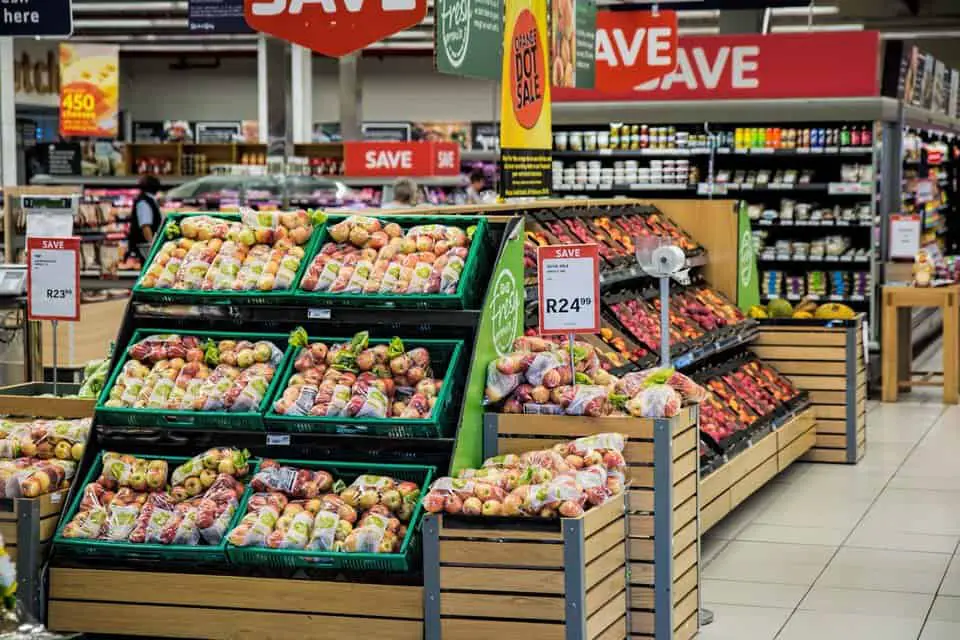 Some of the most expensive foods in the store are the pre-packaged items labeled for "convenience". Things like granola bars, individual serving sized packages of cookies, pretzels, and lunch meat/cracker combinations. You're paying for the extra packaging. So, the per ounce price is a lot more than buying the same foods in bulk. You'll reduce your food budget by buying a large bag of pretzels for instance and bagging them yourself.
And although they're not technically pre-packaged, the ready-made food at the supermarket is very expensive. It may seem "convenient" to buy six prepared chicken fingers at the deli counter until you see that you've spent double what you could have spent on chicken. This is also their own food that's probably about to expire.
What You Can Do
Buy a big bag of the store brand pretzels or crackers and bag them yourself for brown bag lunches. Spend a couple dollars on an apple slicer to slice your own apples. Make your own snacks like granola bars, rice crispy treats, cookies, brownies, or trail mix from scratch.
3. Don't Throw Out Those Store Flyers Each Week. Check Them.
I don't like cutting coupons, so I've tossed hundreds of those grocery flyers into the garbage. But when I got serious about saving money, I realized they're not just coupons, they contain the weekly discounts . It's pretty common to see something like 40% off chicken, or by one get one free hair products. You may even want to schedule your shopping trip for the day after it arrives. When there's a deep discount, that's when you buy 3 or 4 instead of 1. Remember, were reducing our monthly grocery budget. You can spend a bit more on one trip, and still come out ahead for the month.
4. Reduce Your Grocery Budget by Knowing Where to Shop
We're all rushed and going to more than one store may seem like a hassle, but again, planning is key. There are plenty of things in your local grocery store priced ridiculously high.
In our local store cereal has finally topped $5 for a decent sized box. Or for $3 you can buy the box that'll be gone in two days. But a mile down the road at Target, Walmart or Aldi I can get the huge box for $3. That's one example of many that add a lot to your food budget.
What You Can Do
Remember, it's an accumulation of small things that by the end of the year will have reduced your grocery budget by several thousand dollars. Making an extra stop to buy 4 or 5 things may seem trivial. But if you're saving $10 each week, that's over $500 for the year.
Certain stores like Aldi can really make it worth your while to make an extra trip. Many of their items are 30-40% lower than what you'd find in other stores. For someone who spends $150 per week in their local store, shopping at Aldi can easily save over $2000 per year!
Making an extra stop  will be easier if you time your trip for a day and time when the store isn't crowded. Having to deal with a crowded store is frustrating but if you can breeze through you'll be more inclined to make another quick stop. And once you familiarize yourself with prices you'll know exactly what you're going to each store for and won't be wasting any time.
5. Buy Large Quantities for Certain Items
For some items, even if they're not on sale, you'll save money by buying a larger quantity. If it's something that'll keep ok, like pasta, paper goods or cleaning supplies you'll save two ways. You'll pay less and you'll shorten your shopping list for a few more trips.
What You Can Do
If you shop regularly, you probably have a pretty good idea of the prices you pay for your regular items. Keep an eye out for their weekly flyer because it'll always have deep discounts on certain items. That's when you'll want to stock your pantry or your freezer.
RELATED POST – 15 Natural Homemade Cleaners That'll Save You Hundreds of Dollars
6. Get Money Refunded Every Week Through Apps like Ibotta.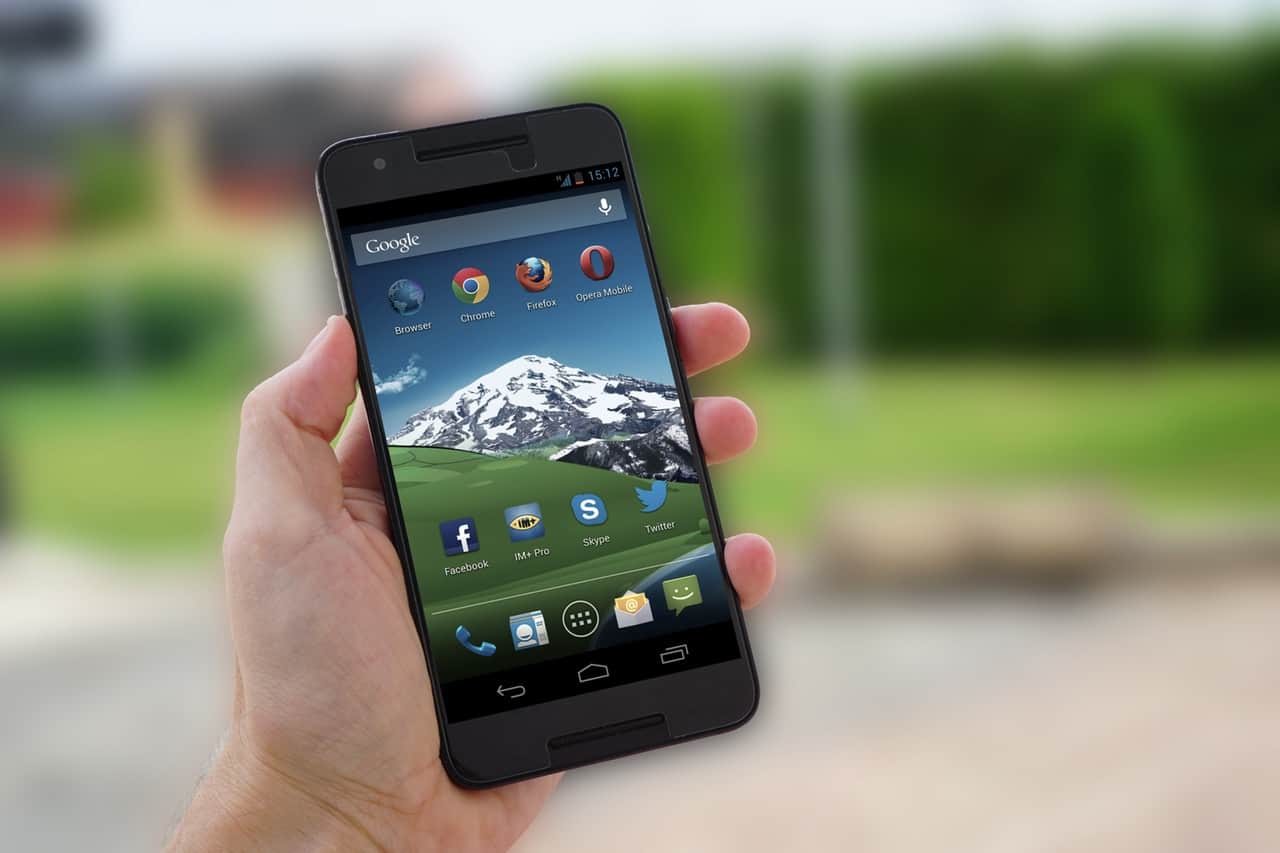 Ibotta is a great way to consistently reduce your grocery budget.
Here's how it works:
Ibotta is a free smartphone app where every Wednesday they release new discounts for the week through the app. Sometimes more discounts trickle in over the next 24 hours, but Wednesday is when they're first released.
Once you make your meal plan and have your shopping list, check on Ibotta to see what products they're offering rebates for this week. By the way, they'll rebate you for things like liquor and restaurants too.
After you return home from shopping and have a few minutes, use the app to scan the product, take a picture of your receipt and submit it. Ibotta will deposit the rebates to your PayPal account. It's that easy.
So, you don't have to spend time cutting coupons and bringing them with you. But a nice bonus is, that even if you do cut and redeem manufacturer's coupons at the store, you can still receive a rebate from Ibotta.
And a lot of the discounts aren't brand specific. They may say, save $0.25 on any brand of bread, or shampoo. You have up to a week after you shop to claim your rebates.
Ibotta features discounts on almost anything you can buy in a typical grocery store. And they've recently expanded into a lot of other merchants like Walmart, CVS, Aeropostale, Kohls, Hanes, Chili's, Ruby Tuesday, Buffalo Wild Wings and a long list of others. Some of the restaurant offers are generic too. For instance, there's one where you can save $4 on any meal if you order a Bud Lite.
Ibotta doesn't cost anything to sign up for, in fact, they pay you $10 just for signing up! So not using it is really like leaving money on the table.
7. Get Familiar With Prices
It's easy to get so accustomed to throwing familiar things in your cart that you may not continue to check prices closely. I'll see a package of chicken that's sized about right for our family priced at $4.75 or so, and buy it because it seems cheap. But to get the best prices you need to become familiar with the price per pound, or per gallon cost. That's the only way you can check their ads and see right away if an item is worth going out of your way for.
What You Can Do
Take notice of the price per pound, especially on things you regularly buy. Sometimes the items in big print on the weekly flyer may not be the big bargain they're advertised at. Another thing that may be helpful is to keep your own list of 'best prices'. Just have a list of things you usually buy, for instance, shampoo, milk or bread and the cheapest you've seen it.
8. Have Some Fall Back Meals
No matter how we try to plan, there are going to be those days when it's 5 PM, you need to make something quick and you're about to call for take-out. It'll help to have some staples on hand that'll make a few meals quickly.
What You Can Do
Once you start planning meals, take note of the ones that are made with ingredients you can store for a while. Like certain pasta dishes. A key part of reducing grocery budgets is to reduce take-out orders and last minute grocery trips. Having your own little stockpile is the key.
9. Plant a Garden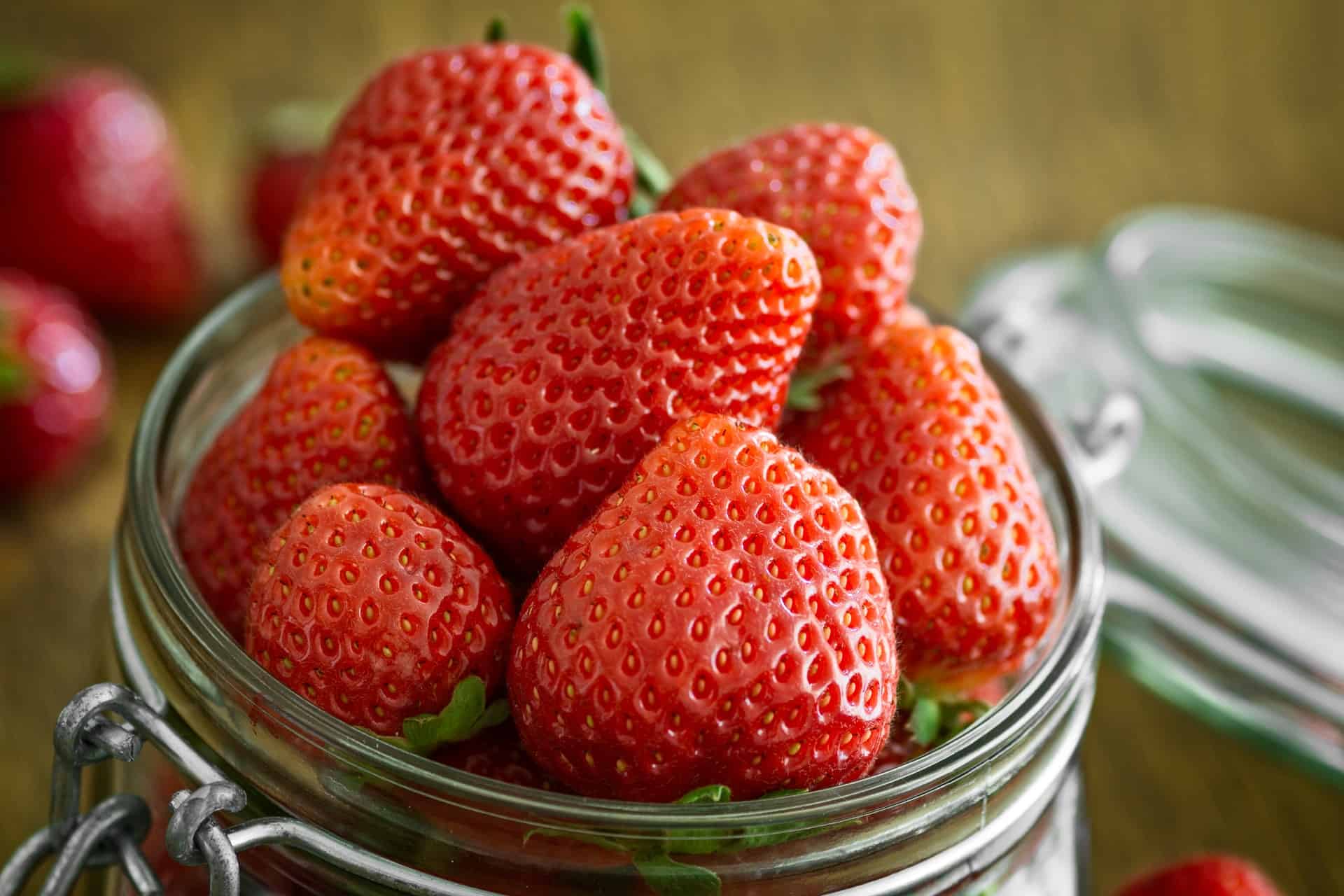 We think of meat as the most expensive thing in our cart, but things like strawberries, blueberries and avocado's can add up too. So if you have an area to dedicate to it, and a little time, planting a garden is a great way to reduce your grocery budget.
If you're new at gardening, you may want to start small and stick to a handful of plants that'll give you the best bang for your buck.
Lettuce and spinach. The leafy varieties of lettuce and spinach are one of the quickest growing plants and are harvested within about a month of sowing your seeds. And it replenishes itself quickly after you pick it.
Tomatoes. However you serve them, there's nothing like a fresh tomato right from the garden. Growing tomatoes will also reduce your grocery budget because they're great fresh and are also perfect for canning. You can be enjoying homemade tomato sauce, salsa, and juice for months.
Herbs. If you use fresh herbs from the store, you already know the great flavor they add to your recipes. Herbs are also great to grow because they need such a small spot. My neighbor grows herbs right under her living room window and you wouldn't even notice them from the street.
Cucumbers, zucchini, and squash. These three are great producers so give them plenty of room to grow. Pretty soon you'll be sharing them with friends and neighbors and using them for everything from salads to bread.
Bell peppers. Peppers are expensive in the store, so growing your own is a great money saver. You'll have an entire bag of peppers for the price you'd pay for one at the store! Grow all kinds of colors from just one variety.
Green beans.  A great low maintenance plant, green beans will grow as long as you have sun and warmth. Like tomatoes, they'll need something to support them so plant them along a fence or use a small cage or home-made trellis.
Certain vegetables you may want to pass on, because of space considerations, slow growth, or high maintenance are potatoes, watermelons, carrots, blueberries, corn, and asparagus.
If you've never grown a garden before, you may surprise yourself and find you have a green thumb. It'll also be surprising to see just how much you can harvest from a small piece of your yard. And it's great to get kids to get involved so they see where their food comes from. Maybe they'll even be inclined to eat a salad.

10. Buy Meat Sparingly or De-Emphasize it in Your Meals
Meat is one of the most expensive things in your cart. And if it's your main course for every dinner that can easily be 20-25% of your entire shopping trip. One way to reduce your grocery budget is to de-emphasize meat as your main course. Limit it to once or twice a week and substitute another protein like beans in its place. Believe it or not, there are plenty of meatless meals you can make. Last week we found a recipe for meatless chili that was delicious.
11. Take into Account All Food for the Month
When you're budgeting for food, you should consider everything you spend on food. That includes take-out food, restaurants and convenience stores. If you're in charge of the budget it's tough to say no to your kids when they want to go through the fast food drive through or the convenience store. But at the end of the month when you see $100 went to "convenience stores" and another $100 went for take-out food, you'll see how that just blew up your food budget for the month.
What You Can Do
You may not want to say no all the time, but those $8-$10 charges for drinks and snacks do add up. And every time you call and order pizza because "we have nothing to make" that's another blow to your budget. But if you can plan your food shopping so you'll have staples and snacks you'll be saving hundreds of dollars. Remember, it's developing habits of saving $10 here, $20 there, that at the end of the year add up to several thousand more dollars in your pocket.
12. Don't Be Afraid of Store Brands
Some store brands can't compete flavor-wise with well-known brands. But others can, and you'll reduce your grocery budget by hundreds of dollars by going with store brands. Suppose you're spending $100 per week or about $5200 per year on groceries. You might not think the difference between $4.29 and $3.29 on something like peanut butter is much. But it's a difference of about 25%. So, if you can mix in some store brands and save 15% off your total bill, that becomes $780 for the year!
The Keys to Reduce Your Grocery Budget
Remember, food is probably your second most costly expense each month. But it's also the one you have the most control over. The key steps to reduce your grocery budget aren't complicated. And once you get your own system down, you'll not only save money, you'll save time also.
Here are the keys:
Plan meals before the week starts. Try using an app like  

$5 Meal Plan

 that suggests meals and provides you with a shopping list and directions.
Get familiar with your local store's weekly sale and when their flyer is distributed. Use that when making your weekly plan. And if anything on your list is on sale in bulk, consider storing it or freezing it.
Check

Ibotta

 to see what products they're offering rebates for this week. If any are on your shopping list, great! Scan them when you get home and have money deposited in your PayPal account.
Try to pick a time that's off-peak so you can get in and out easily and make a stop at your alternate store(s).
Right before you leave, make a quick scan of your pantry or fridge with your ingredients list in hand and note what you already have.
Try mixing in store brands.
Once you start working your system you'll become familiar with prices, you'll have go-to meals and you may even add fresh foods from your garden.
Don't be intimidated by planning a week of meals at a time. Once you get your own system down it'll become second nature. You'll also be removing the daily stress of coming up with meals, wondering if you have the ingredients, and making extra trips where you over-spend.
I wouldn't suggest cutting out restaurants altogether. We all need a break sometimes. But if you can eliminate the times when you go out just because you're unprepared you can drastically reduce your grocery budget.
What would you do with a few thousand more dollars per year?
Have any of these methods worked for you, or have others worked well for your family?
Join to Receive Your FREE eBook. 50+ Ways to Save All Year Long.