"This post may contain affiliate links. Please read my disclosure for more info.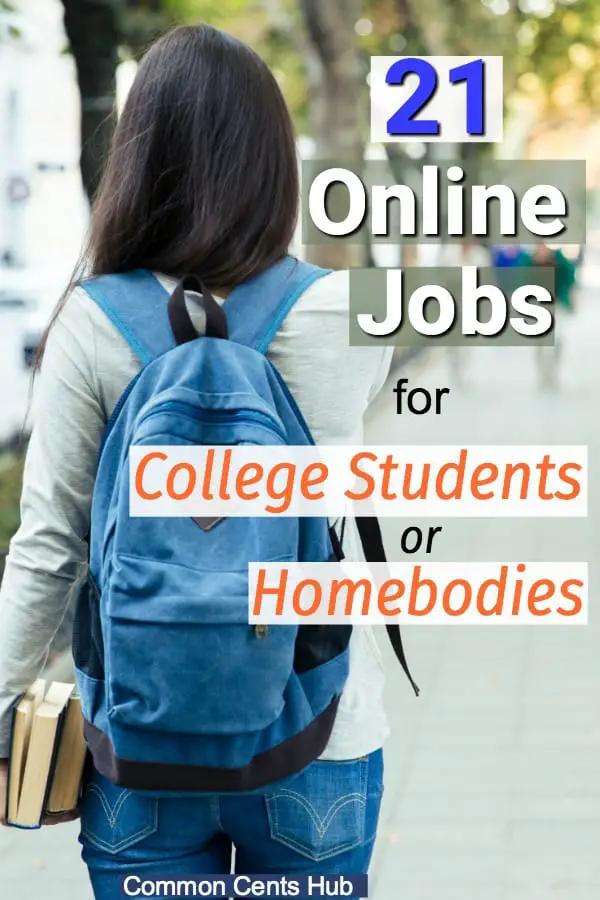 Online jobs for students are key because really, going to school is your job. With a full schedule, the last thing you need to worry about is spending valuable time away from home. But can you really earn money without a job?
Traditional summer jobs are great, but it's hard to earn enough money in 10-12 weeks to last the entire school year. And if you don't want to graduate with a mountain of debt, then knowing how to make money from home can be a lifesaver.
In a traditional job – even part-time, you have a set schedule. You need to be there regardless of that big test tomorrow.
And that's exactly why finding legit online jobs are a much better use of your time. Switching from school work, to paid work in a few seconds – without getting up, changing clothes or traveling, is a huge benefit.
If an extra $1000 a month would help, a few of these methods will help you to earn it without leaving home.
21 Online Jobs for College Students to Earn a Steady Income
These are all online jobs for students to earn money either from your dorm, your apartment, or your immediate neighborhood. I wanted especially, to put together some online jobs for college students with no experience.  These are ways to earn money when you want, not when someone tells you to. Hopefully, a few of these work for you.
Online Tutoring Jobs for College Students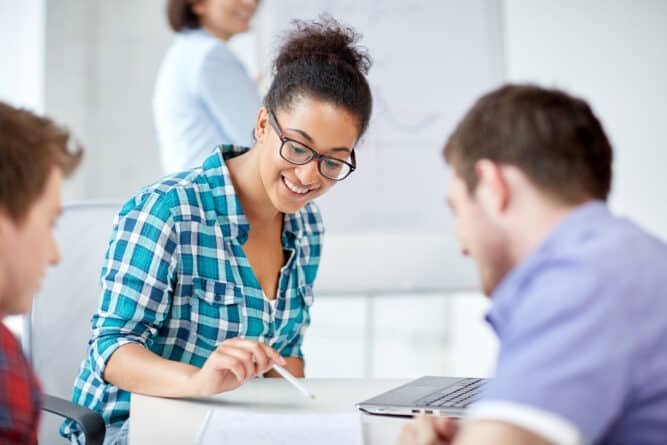 You don't need to have a teaching degree – or even be a teacher to earn some decent money tutoring. If there's one particular subject you're solid in, you can be sure someone else is struggling with it.
If you're living on campus, just check bulletin boards, the college website or Facebook groups to line up sessions. You can choose whether to meet at a common location, or via Skype.
Or you can work for a tutoring agency and have them bring students to you.
Chegg is a popular site that caters to students. They'll match you up with students who need help in your subject areas, and you'll make $20 an hour. They pay every Thursday, via PayPal.
Student-Tutor is another site that'll pay for your tutoring services, but they specialize in tutoring high school students. So if you feel you can help someone in Math, SAT or ACT testing, Student-Tutor could be a good option. They pay "up to $20 an hour".
Study Pool is another option, but it's based more on answering individual questions, rather than covering an entire subject area. You'd earn money by logging in and bidding on whatever questions you can answer. The more questions you can answer, the more you'd make.
Online tutoring jobs for college students can be really profitable, and it fits the bill of being flexible.
Writing Articles is a Perfect Online Job for Students
Here's why dipping your toes into freelance writing can be one of the best online jobs for students:
You're already in front of a laptop. So rather than taking a shower, getting dressed and having to go somewhere, you can jump from school work to earning money in seconds. And when you're done, there's no wasted time traveling home.
Freelance writing does not require a college degree. If you can write coherent sentences, you can be successful.
Holly Johnson is a great example. She worked in a traditional job, where she struggled to make ends meet and have time for her family.
One day, she decided to pitch a few articles to websites. She was able to land a few blog posts that didn't pay a lot, but she kept at it, refining her approach each time. Within a year, she was able to leave her office job and work from home, where she now earns well over $200,000 per year.
Holly created a course that outlines exactly how she started.
How she went about pitching her first jobs.
The things that impress clients enough that they offer repeat work.
How to gradually raise your rates.
The course includes membership to her private Facebook group that's unlike any I've ever seen – she posts literally every day about what she's working on, and somehow finds the time to offer suggestions to members.
Holly and her husband have been able to build a life where she's home for her daughters, has no commuting, and has more than quadrupled her office salary. And she's traveled more in the past year than I have in the last five.
Here's where you can learn more about Holly's course.
Take Some Short Surveys Between Classes.
If you have an hour between classes, or thirty minutes before you'll start homework, try kicking back on the couch and fill out a survey or two. It's pretty mindless work. You'd register for free, then fill out a survey, and submit it. Done. Paid. Try making a routine of it around your classes. It won't make you rich, but being able to earn money from your bedroom (or anywhere there's wi-fi) can't be beat.
Here are four of the popular ones: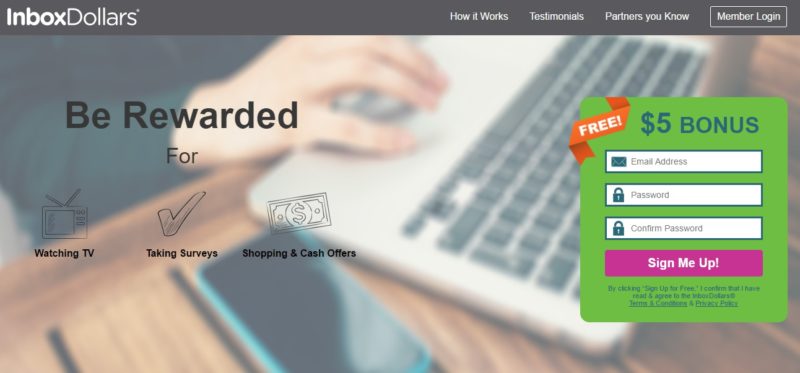 Last year, Inbox Dollars paid out over 50 million dollars to users. In fact, they pay you your first $5 just for signing up. The main way to earn through Inbox Dollars is to fill out surveys. But you can also play all sorts of games, like card games, word games, or strategy games and get paid while you play. Or if you use their toolbar for your searches you'll earn money just for doing the normal searches you'd be doing anyway. Another way to earn through Inbox Dollars is by referring friends. For every friend you refer, you'll earn 10% of what they earn.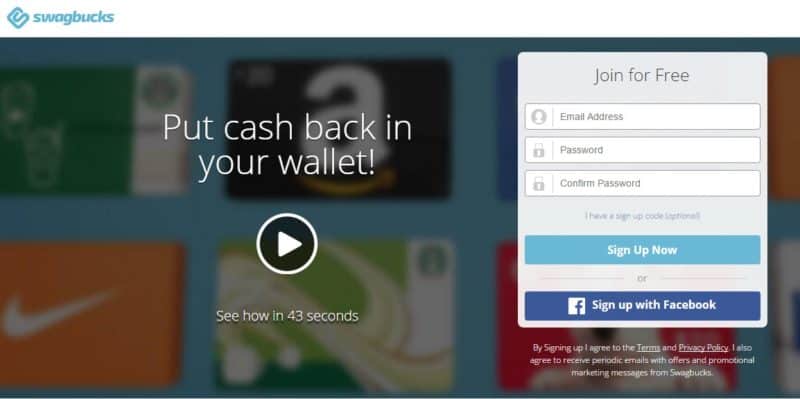 Swagbucks is available to teens at least 13 and older. And like Inbox Dollars, there are several ways you can earn – take surveys, play games, do web searches etc. As you take surveys, you'll earn Swagbucks which can then be redeemed for gift cards or PayPal deposits.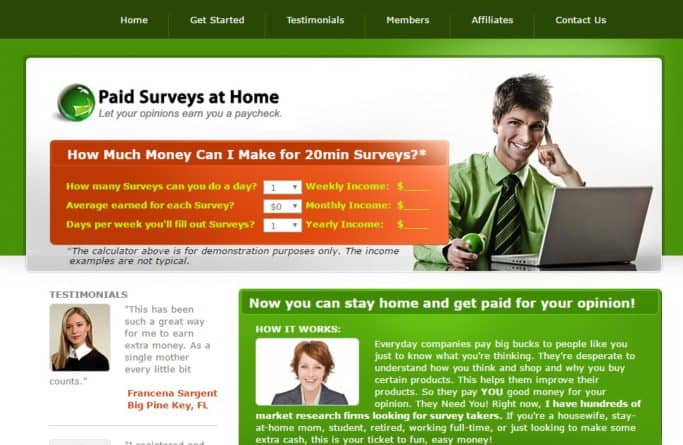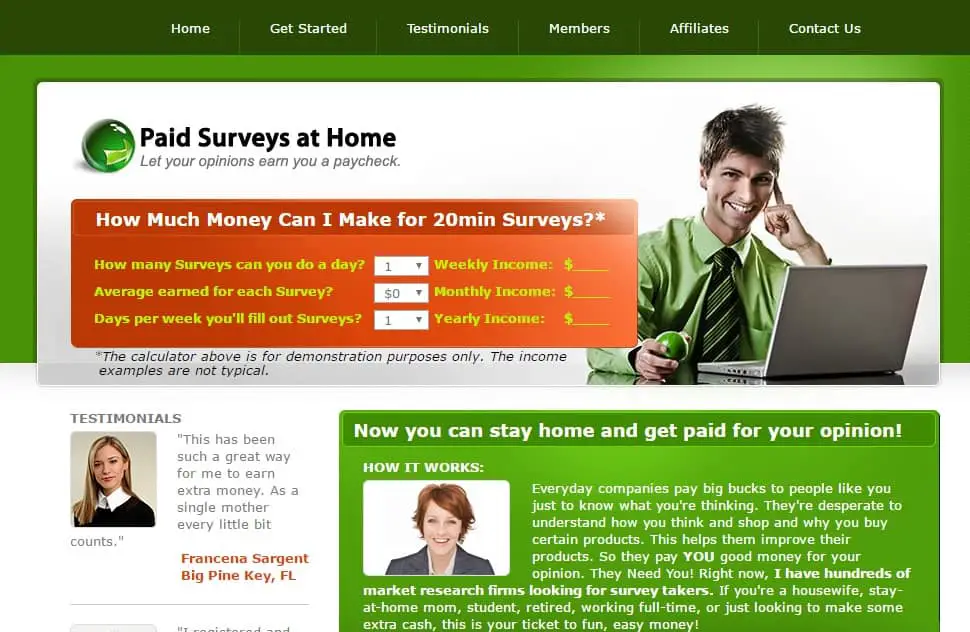 Paid Surveys at Home will pay you not only for taking surveys, but also for watching movie trailers (really!) or for trying new products or participating in focus groups.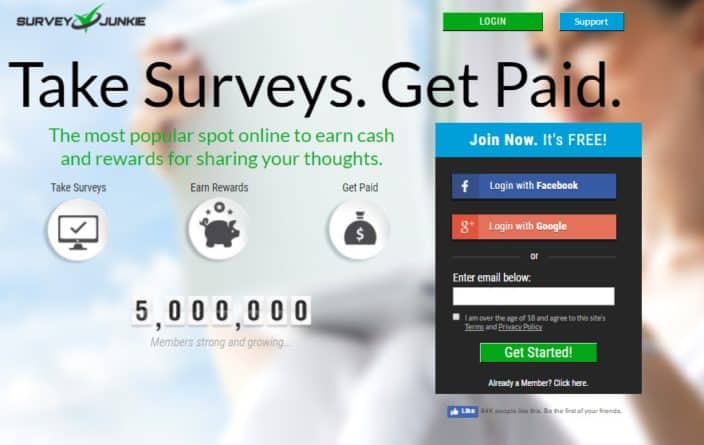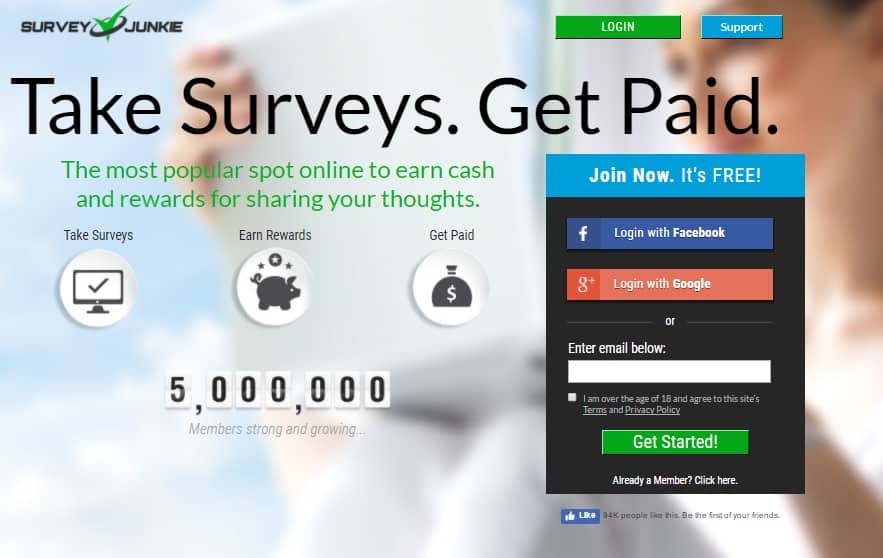 Really simple to sign up for and use, Survey Junkie has over 5 million users. For surveys you take, payments are made right to your Paypal account.
Sell Your Old Textbooks
If you have any old textbooks collecting dust, you'd be surprised at the value they hold. Just enter the book's ISBN number into Bookscouter. You'll see immediately what you can be paid for it. It'll be a fraction of what you may have paid new, but if they'll never be used again you may as well earn something.
I had 3 IT related textbooks. I just entered their ISBN number and found they were worth $53.75! I printed a free shipping label from Bookscouter, put them all into the same box, and mailed it off. Not bad for about 15 minutes of work.
RELATED: 
Those Foreign Language Classes Can Put Money in Your Pocket
Not only can you make some money for the foreign languages you took, but being able to include 'translator' or 'transcriber' on your business resume will instantly make you a more valuable job candidate.
Verbalizeit is one of the more popular services you can earn from. Other sites you can earn money as a translator are Upwork and Guru.
You can choose to work only the jobs you want. You can work translating documents or transcribing. First, you'll take a short test (don't worry, there's no studying) when you sign up, and then accept whatever jobs you want.
Or, if English is your first language, you can earn money by teaching other people English from the comfort of your home. With sites like Samespeak, you can be as young as 16. They don't require prior experience other than your language training. You'd earn $10 for every 30-minute tutoring session. Not too shabby for not having to leave the house.
Pet Sitting or Dog Walking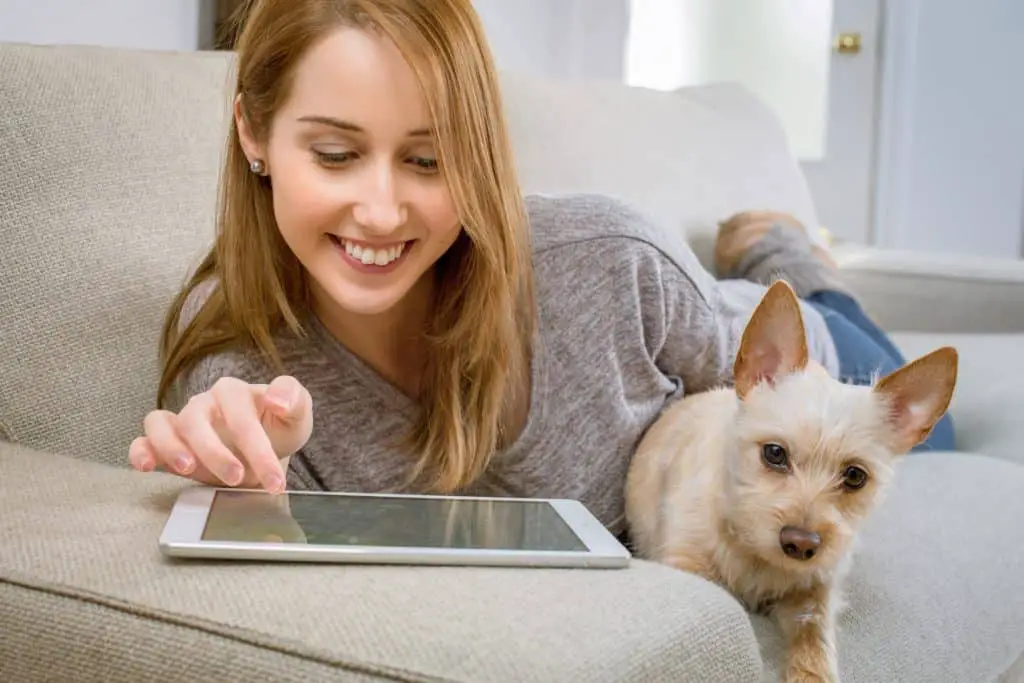 Now, most of the gigs here are online jobs for students. But you know, you've gotta come out for some air eventually. And when you do, what could be more of a stress reliever than a little pet therapy?
There's probably 20 dogs within walking distance of your place who are just itching to get some air. And their owners will pay you $15-20 to stop by and stretch your legs together.
Or, what if those dog owners are going away for a few days? Boarding a dog in a kennel usually starts at about $40/day now. So a lot of people are happy to be able to leave their pet in his/her own home and pay you to stop in a few times a day. Cha-ching!
To find some pet sitting gigs, check out these sites – Dogvacay.com or Care.com. Or post a few cards at your local vet office or supermarket. All it takes is one or two gigs. Then they'll tell a few friends, and you'll have a steady income.
RELATED POST – 10 Insanely Simple Ways to Save Money
Become a Mystery Shopper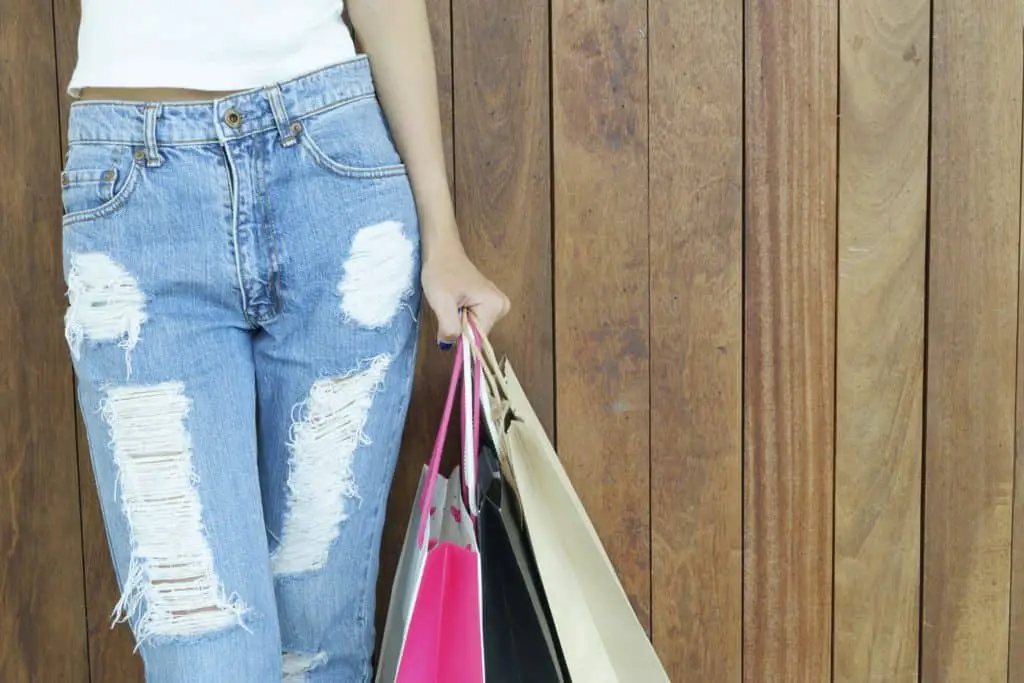 Ok, so for this one you do have to leave the house, but if you have any stores close by, you could earn a nice steady paycheck by shopping. Yes, you heard me right.
Mystery shopping is when you're paid to pose as a regular customer and shop at a certain business. Then after your visit, you provide simple feedback on it. You'd report on things like their customer service, or the overall appearance of the store. In return for your review, you'll receive a fee. You may also be expected to make a purchase, but you'd be reimbursed for it.
Just beware of any companies that ask you to pay to sign up. Legitimate mystery shopping gigs should not be asking you to pay anything to sign up. One way you can make sure, is to check on their site to see if they're a member of the MSPA. This is the organization that regulates mystery shopping businesses.
Once you sign up, look on their site for an available merchant to shop at. Just think – you could sign up for companies that you'd be going to anyway.
Here's a list of reputable companies you can start with:
Earn Money by Reading and Editing
Is English your favorite subject? If it is, this could be right up your alley. Even if you're still a teenager, there are companies that'll hire you to do proofreading and editing. You can expect to earn an average of 35 cents per page, and if you edit the average of 50 pages per hour, it'll total about $17 per hour.
One site to check out is Proofread Anywhere where you can even take a free 7-day course.
Get Paid for Doing Voiceovers
Do you have a clear speaking voice? Lock yourself in the bathroom and create a voice sample. Sound good? Ok, now upload it to Voices.com and create a profile. There's no age requirement for this site and believe it or not, you can make as much as $100 per job.

Thinking About Working From Home?
When you interview for a work from home position, you'll want to emphasize these 8 skills.
Take Your Talents Online
Upwork – As long as you're at least 14, just sign up and create a profile describing your skills. Then bid for whatever jobs fit your profile. Once you start getting a steady stream of work, you'll make about $10 an hour – from your couch.
YouTube – If you're into making videos, and can post some that have a wide-spread appeal, the sky is the limit with YouTube. I've seen everything from how-to's about stair-building, to dating advice. To monetize your video, you'd choose to enable monetization and then sign up with Google AdSense. Then you'll start earning depending on the number of views your page gets.
Fiverr – are you a whiz at graphic design, or can type at the speed of sound? Fiverr is a site where you can advertise whatever expertise you have and have them act as the middleman. You just produce your work and have the customer pay you through PayPal.
RELATED POST – How You Can Make Dave Ramsey's 7 Baby Steps Work for You
Sell Your Artwork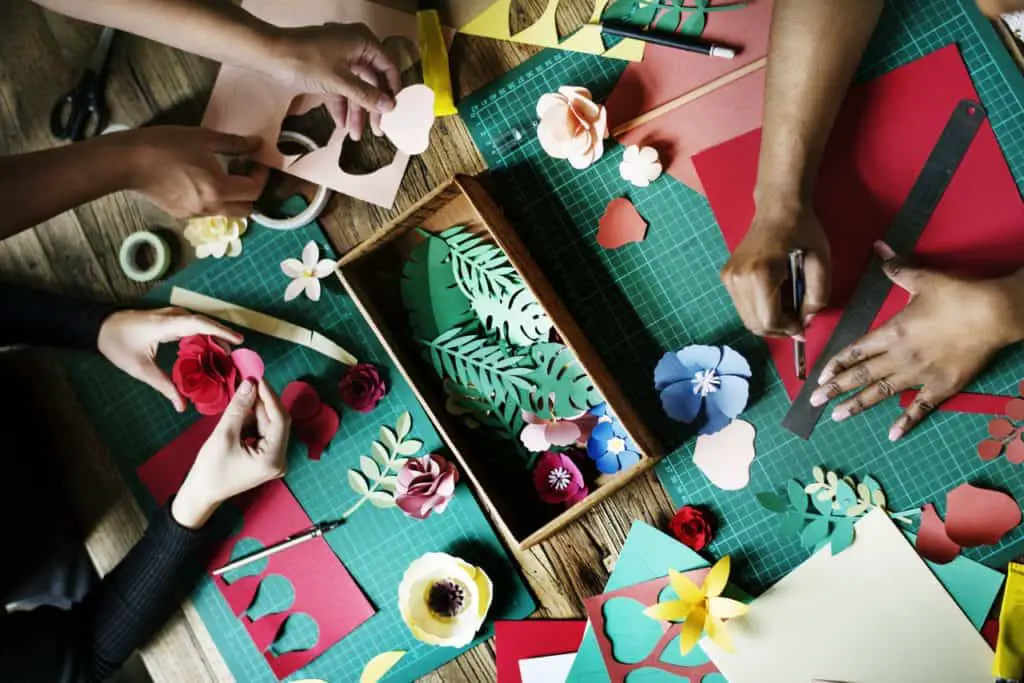 Do you have an artistic flair?  Sites like Etsy, Cafe Press, and Zazzle make it easy to sell your crafts. You'd be surprised at how many people earn a living from something that started as a hobby.
Whether your talent lies in duct tape wallets, hand-made jewelry, photography, knitting, woodwork or any number of genres, there's probably a market for your creations. You could also market them at Amazon Handmade, or even create your own website and collect payments through PayPal.
Design Your Own T-Shirts and Drop-Ship Them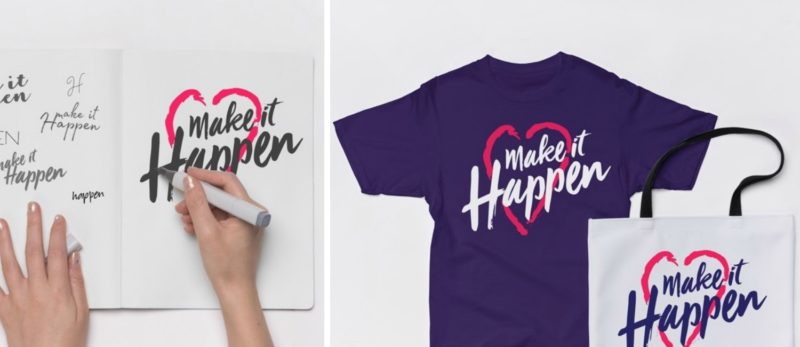 Have you ever thought of a great design or saying that you thought would make a great t-shirt? You don't need to own a screen printer or even t-shirts. Just log in to Teespring, create your own custom design and have them shipped from Teespring right to your customer. You don't have to package it or worry about shipping it.
Have a great idea for a T-shirt? Put it on eBay, Etsy, Facebook or another platform and you'll only lay out the money for shirts once you have a sale.
Study While You Earn by Babysitting
Babysitting is an in-demand side job. Parents love having the numbers of a few reliable babysitters, and they'll also recommend you to friends and neighbors.
If you're lucky, you'll work a few hours, then sit on the couch studying while little Johnny sleeps. You'd be available for whatever comes up, but in most cases you're earning money while you study.
The average pay you can expect to earn is about $15-$20 per hour. If you can't find any jobs through word of mouth, check either Sittercityor  Care.com who each connect babysitters with paying customers. One nice thing about babysitting is, that once parents find someone who seems reliable, they'll keep your number and you'll have a semi-regular paying gig.
Create Your Own Income Platform by Starting a Blog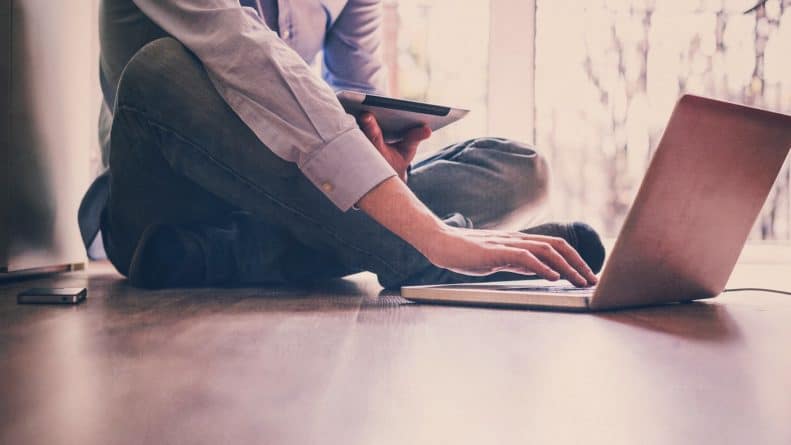 Of all the online jobs for college students, blogging has the most income potential. And, although I wanted this list to only consist of online jobs for college students without investment, blogging would cost about $75 to get set up.
That would pay for your hosting and your own domain name. But the cool part about blogging, is that once you start to consistently write posts that people want to read, it's not uncommon to earn a full income.
What do I mean by "posts that people want to read"?
The key is to write blog posts not about you, but about things your reader would care about. Things that would help them in some way. Maybe it solves a problem for them, shows them how to do something, or inspires them.
Which one of these posts would you rather read:
"My Trip to Manhattan Last Saturday" or "10 Cool Things to do in Manhattan for Free".
When you write content that people want to read, now you have a platform. And from there, you can promote products and earn an affiliate commission, earn income from ads on your site, or sell things like ebooks and courses.
You can also use your site as a writing portfolio to get hired to write for other sites.
Having a blog of your own is one of the best online jobs for students, because your can launch it very cheaply, build it at your own pace, and have something you'll be proud of.
Check out my step by step tutorial where I'll show you the exact steps I took to launch this site in about 15 minutes. Most people toss around this idea for years. But what if you had started a year ago?
Self-Publish Your Own Ebook
Having your own books published and available for sale used to be really difficult. Just ask Stephen King, who's first novel, 'Carrie', was rejected over 30 times. Or J.K. Rowling, who's first book, 'Harry Potter' was rejected by every single major publisher.
It's not like that anymore. Now you – not some publisher, can put your own eBook in front of millions of people – for free.
Amazon's Kindle Direct Publishing is one of the easiest ways to publish your own book and have it available to multiple countries. They'll even translate it for you.
One format that works very well, is to write a non-fiction, how-to type of book of around 30-40 pages, and charge between $2.99 and $9.99. If you price your eBook in that range, Amazon will pay you 70% of the sale for each book.
Don't let 30-40 pages scare you. Once you outline a specific topic, you'd be surprised how quickly the pages fill up.
You don't need to be the world's most re-knowned expert on your topic. You just need to know more than the person reading it.  You'd be surprised at how many people are searching for information on so many different subjects. Anything from Paleo recipes to How to Master Minecraft. And at that price point, customers make a 'buy' decision pretty quickly.
What makes writing eBooks a great online job for students, is the passive income they can produce. You don't need to consistently update and maintain them. You do the work once, publish it, and it's available to millions of people 24/7/365.
How would you do it?
You'd write the text of the book in your preferred word processor.
You'd choose a cover. You can either pay someone on Fiver or 99 Designs to create a cover, or Amazon's Kindle Direct Publishing has a wizard that walks you right through it, free of charge.
Upload your book's text and cover to Amazon, and tell them what you want to charge for it.
That's it! Now you're a published author!
Check Out Websites and Get Paid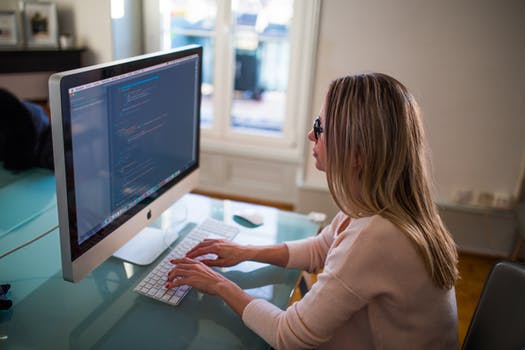 A lot of companies want to get feedback on their website. They want to know how user-friendly it is, so they'll pay people to spend a little time on their site and give feedback.
They'll hire a company like Usertesting.com to provide opinions. That's where you come in.
They'd supply you with a list of things to look at or select on a particular site.
You'd wear a headset and speak into a microphone that'll record your comments.
It's nothing complicated. You might say things like:
"I can tell right away that this site is about parenting".
"The response time between screens is good".
"The categories are clearly laid out".
The evaluations are all according to their script, you'd earn about $10-$15 for each 20 minute survey, and they can be done anywhere there's wifi. I'd say that makes this is one of the better online jobs for students.
Drive Around Town and Get Paid by Uber
Although driving isn't technically an online job for students, I'm including it here because of the flexibility and the ease of getting started. One tough part of working and going to school is the scheduling – having to be at someone's workplace when they schedule you.
Not so with Uber. You can work whatever hours you want. And choose whatever individual rides you want.
Here's what you'd need:
A dependable, four-door car that seats a minimum of four passengers, not including you.
A valid, in-state driver's license.
Your car needs to be registered and insured in your state.
Uber can be a great way to earn some cash. You keep 80% of everything you earn, and give Uber 20%.
But the option of working whenever you want, and choosing whatever fares you want, make Uber a great job for college students with no experience. You can earn several hundred dollars a week.
Learn more about becoming an Uber driver here.
Final Points
Hopefully, some of these ideas work for you. The benefit of online jobs for students is that it's possible to earn income without wasting time traveling or spending hours at a job site. And once you get involved in earning money online, you may recognize other opportunities.
Learning how to make money in college is valuable just for the entrepreneurial experience alone. The key to being successful anywhere is just finding a need (or a want) and then filling it.
When you start looking into online jobs for students, you'll also discover another valuable lesson that billionaires like Richard Branson and Elon Musk have figured out:
When you discover what you are particularly good at, and then focus on that skill, you'll be much more successful, than someone who strives to be "well-rounded".
Maybe your strength is creativity in a particular area.
Or maybe you enjoy marketing a product, and coming up with different selling angles.
Or maybe you find that you're good at helping and teaching in a particular area.
Maybe you enjoy creating content.
Getting to know your specific talents can make a huge difference in your career.
If you've tried any of these methods or any other online jobs for students, let me know how it worked out! We're always curious about non-traditional ways to earn that don't involve exchanging hours for money.
RELATED POSTS:
Join to Receive Your FREE eBook. 50+ Ways to Save All Year Long.