"This post may contain affiliate links. Please read my disclosure for more info.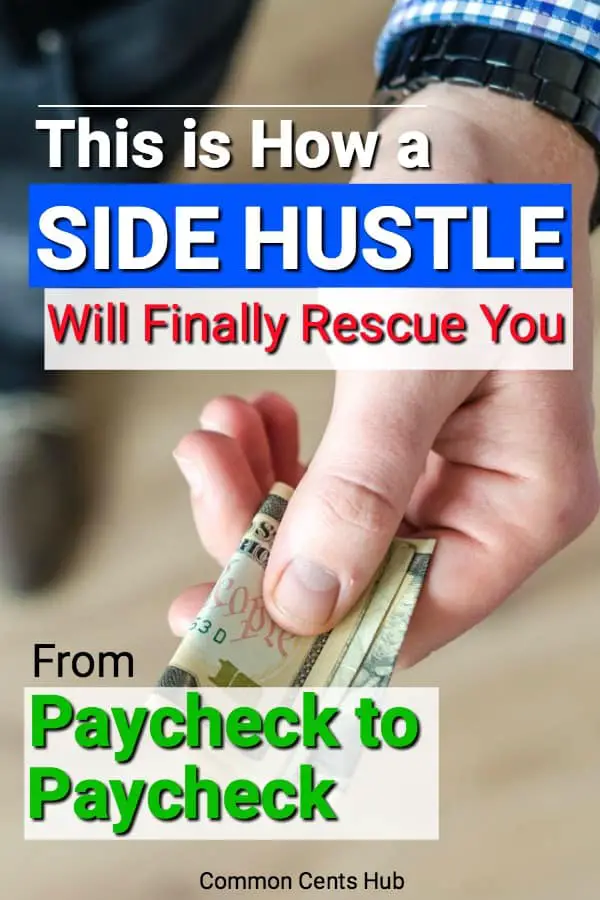 "If you do what you've always done, you'll get what you've always gotten."
Tony Robbins said that about life in general, but it's especially true if you're trying to rise above living paycheck to paycheck.
As tough as it is working full-time, sometimes it's just not enough. That's why more than 44 million people in the U.S. now work a side hustle.
Having a side hustle, or generating a side income isn't necessarily about stockpiling money for a new Tesla. Side hustles bring a lot more benefits than just quick cash. 
In fact, it could be the catalyst for some big change in your life.
If you're one of the 78% of people in the U.S. living paycheck to paycheck, you know the feeling. It's like your life is on hold.
You can't save, or invest. You're probably stuck in debt. Your options to make a career change or upgrade your home are pretty slim. God forbid your car breaks down. And travel or vacations? No way.
If you're living close to the edge, cutting back on your afternoon coffee run isn't gonna turn your life around. You can trim your budget, but it's frustrating to save $50 a month, then have it swallowed up somewhere else.
What if starting next month, you start getting a check for $100? Then another for $200. And each month it grows a little. Suddenly you start paying down debt, building an emergency fund, and start to build up some savings.
Here are five reasons why you should seriously consider generating a side income:
1. Putting all your eggs in one basket is just dangerous.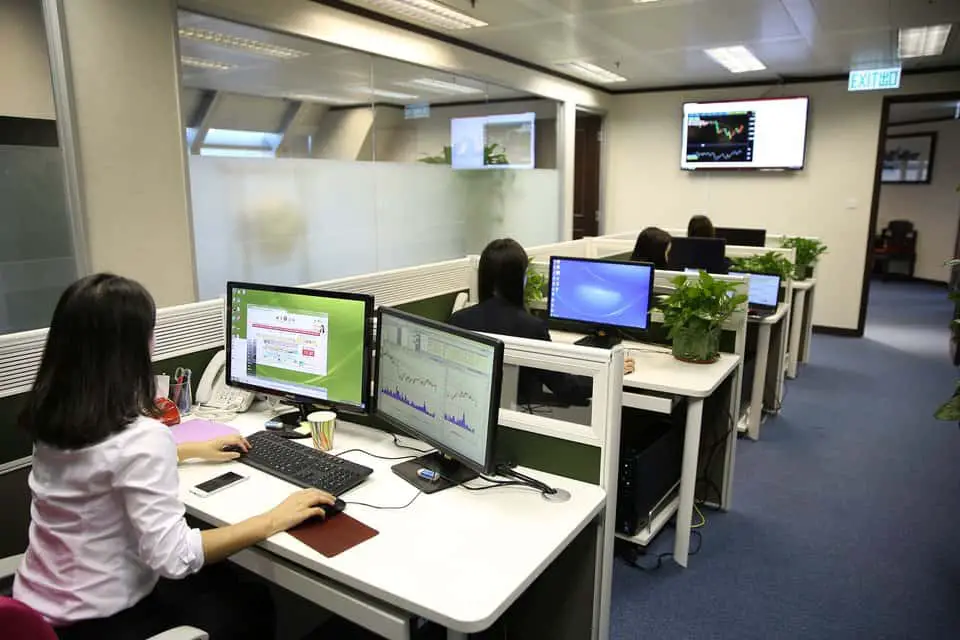 If you've been in a Walmart or a Target recently, you've seen them gradually replacing employees with self-service registers. The thing is, it's not just minimum wage jobs. Every business is looking at every job level to see how they can get the same function done cheaper.
And if the bulk of your job is done on a computer, then someone in Barbados, India or the Philippines will do it for less money and no benefits.
I worked for a major healthcare company and watched as they outsourced department after department to countries all over the world. Then it was our turn. Almost the entire IT department – over 200 people were outsourced.
The fact that you're a trained, seasoned employee means nothing if your company decides your job function can be done cheaper somewhere else.
And have you noticed that most employers train several people to do the same task? So we should protect ourselves too, and have more than one income. Having a side hustle – something you can fall back on and crank up if you need to, gives you more control over your future if your employer decides to shift gears.   
2. You can stop saying "someday" and actually make things happen.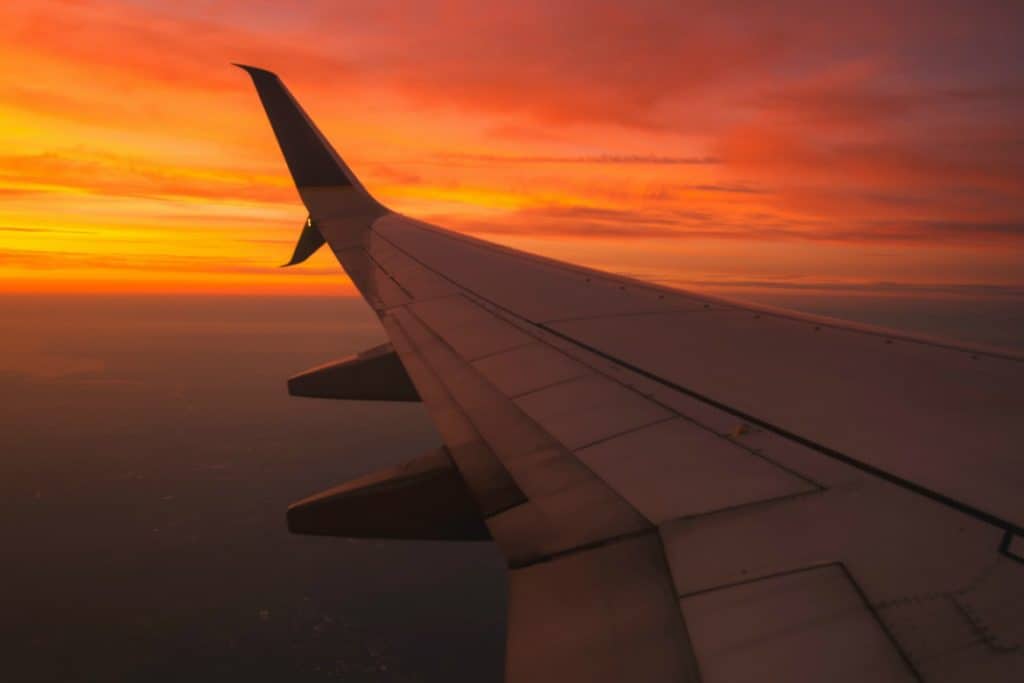 Someday, we'd like to travel to Italy.

Someday, we'd like to upgrade our car.

Someday, we'd like to get rid of this debt so we can do a few things around the house.

Someday, we'd like to ramp up our retirement savings.

Someday, we'd like to ……………..
The problem with going year after year assuming things will happen someday, is that life really is shorter than you think. You don't have two decades to think about saving for retirement. And wouldn't you rather take that trip to Italy when you're 30 rather than 70?
Generating even a few hundred extra dollars a month to eliminate debt and start building an emergency fund can open up new opportunities you wouldn't have had before.
Imagine having a predictable budget, the ability to pay for emergencies, and be saving money each month.
3. The secret to achieving freedom is investing early enough.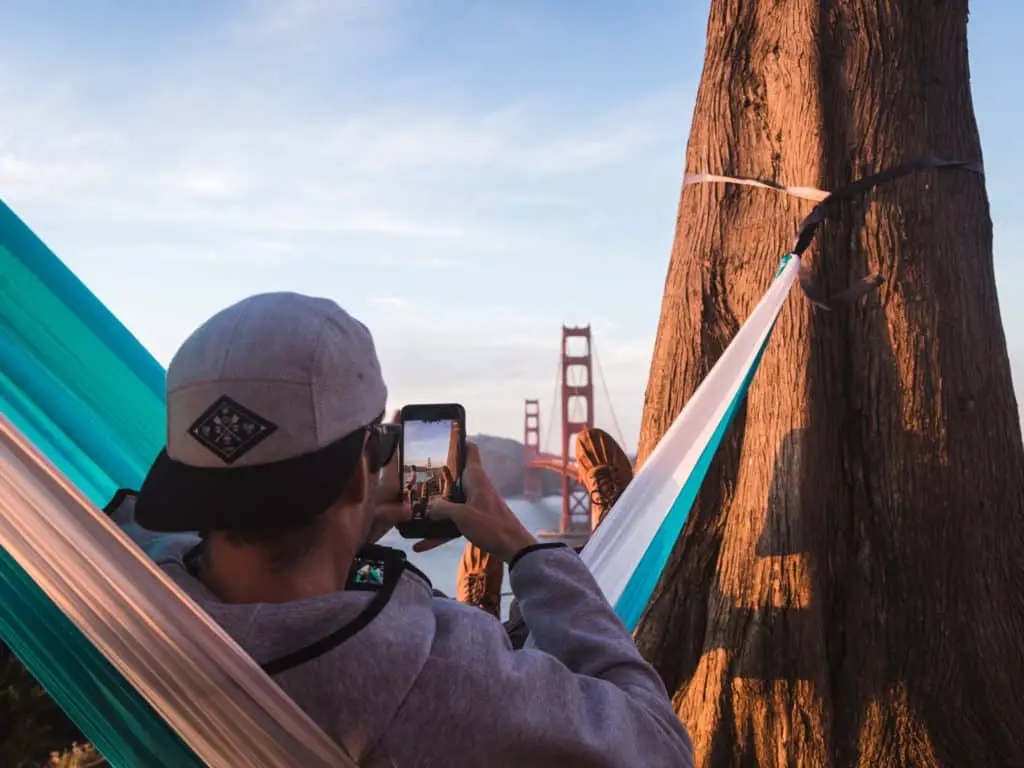 When I said you don't have two decades to think about saving for retirement, here's a perfect example, given by Burton Malkiel, author of A Random Walk Down Wall Street:
Imagine two guys, William and James.
William started investing $300 per month at age 20. With every single paycheck, he paid himself first. $75 bucks a week, come hell or high water, deposited into an account that over the years, earned an average of 10% interest. Then at age 40, he stopped. Never invested another dime for the last 25 years of his career. Just that 20 year period.
James saved nothing from age 20 until age 40. But then at age 40, he did the same thing – invested $300 per month and earned the same 10% interest rate. But he did it for 25 years – five years more than William, until his retirement at 65.
So, how'd they each do?
James, who invested from age 40-65, walked away with $400,000 at his retirement. A nice sum, but if he were to start withdrawing money at 65, using the 4% rule, he'd be scraping by on $16,000 a year.
But William, after investing the same monthly amount, from age 20-40, five years less than James, would retire with $2.5 million dollars. And using the same 4% withdrawal rate, William could safely withdraw $100,000 per year.
Living paycheck to paycheck, or planning to invest money someday, is sacrificing the magic of compound interest. See the difference an extra $75, $100 or a few hundred can make? But you can't wait another decade to start.
Having the extra cash that enables us to invest regularly will ensure you don't imitate James.
4.

You can start on a shoe string and expand the way you want.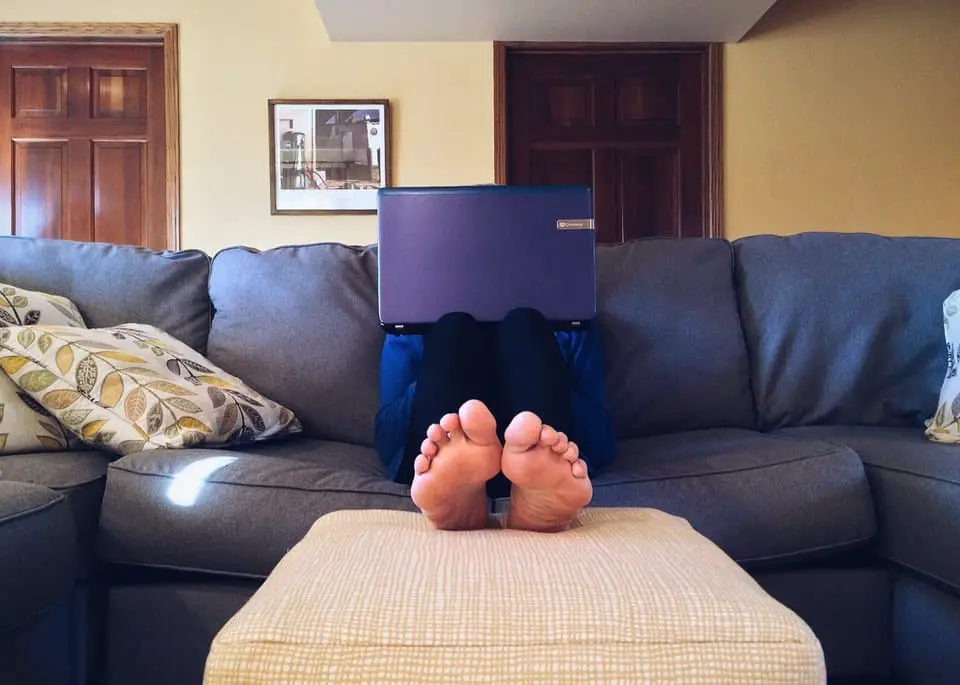 Whatever you decide to do… walk dogs, start a blog, clean homes, do freelance work. Anything. Nobody needs to know that you're winging it and figuring things out as you go. Or whether you're even wearing pants. If you go with dog walking, I'd definitely suggest pants.
But I know someone who started her side job using an ironing board as her desk.
There are loads of opportunities to start generating side income with almost no investment.
You can start your own blog – one you can earn income from – for about $60 per year. You don't need to be a technical wiz either. People do it every day. My tutorial

c

an help you get up and running in about 15 minutes. And almost anything else you'd need to know can be found on YouTube.
Is there a certain area you have experience in? Or an interest in? Whatever it is… parenting, sports, woodworking, blogging, marketing – there's an audience of millions of people through Amazon's Kindle Direct Publishing. And a percentage of them will probably pay a few bucks for your knowledge.If you can bang out 30-50 pages on a specific subject, you can put your eBook on their platform in front of millions of customers. For each sale, you'd keep 70%, but you'd pay nothing to publish it or advertise it.
The point is, you don't need thousands of dollars to begin generating a side income. Whether it's blogging, freelance writing, cleaning homes or cutting grass, you can start small and grow at your own pace.
I know someone who started making candles as a hobby. She started giving some away to friends and then began selling some in local gift shops. Before long, her entire garage was lined with shelving, full of candles. Then she needed a bedroom for more. And now they make a very comfortable living selling through their Etsy shop.
You don't need to be an expert to get started. 
5.

Your side hustle income can be whatever you decide it is.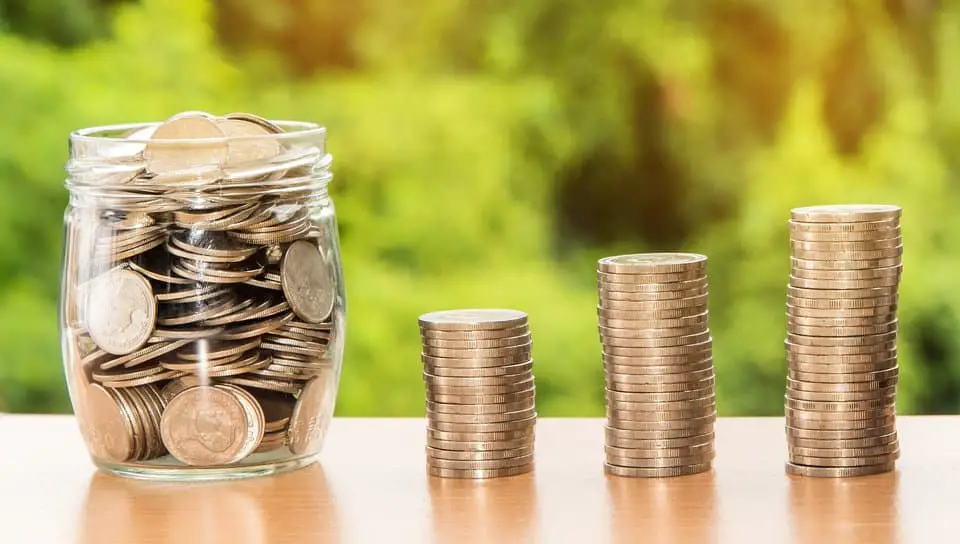 The problem with traditional jobs is that regardless of how hard you work, your salary always falls within a certain range. A range they decide. You can work your butt off and compete for a promotion, but of course there are no guarantees. And it could take years.
When you decide to generate your own side income, you start small, progress at your own pace, and your income is determined by the effort you make. 
Take blogging for example. Most people just decide on a niche, write some posts and get comfortable selecting topics. Then when you have a dozen or so, you start promoting it. You start a subscriber list, and begin to get feedback from readers.
And when you feel comfortable, you start promoting a few products as an affiliate. Or create your own products. One thing every blogger has in common – even the big ones – is that they didn't know how to do it initially. But they took the first step, flailed around a bit and kept going.
Or suppose you start dog sitting? You get three customers and you're bringing in a couple hundred a month. You're finally starting to pay off your debt. You're no longer afraid of a $500 car repair.
A few months later you hire someone to help while you bring on three more customers. Now that you're getting accustomed to managing someone, you hire a second person. You start transitioning from an hours for pay gig, to generating customers and earning money from other people doing the work.
But in both cases, blogging and dog sitting, you've invested almost nothing to start. There's no test to pass, and nobody needs to know you're flying by the seat of your pants.
And your income for these or any other side hustle is limited only by your efforts.   
Here are Some Tips to Ensure Your Side Hustle is Successful
Don't go into debt for your side hustle – Don't go out and charge a $600 desk or hundreds of dollars in equipment when you haven't earned anything yet. If you need to spend anything, try to spend cash, or use what you have now until you earn some money. You want to make sure there's a market for your service or your product before investing anything significant.
Focus on what's making you money – It's tempting to research things for months, or to setup the perfect office. But those things aren't putting money in your pocket. Getting customers and providing a service are where you should focus. We're not starting the next IBM. A simple spreadsheet is fine to keep initial records. You can always upgrade as you need to.
Schedule your time – You don't need an elaborate piece of software, but jotting a to-do list on a Post-it note won't cut it either. If you decide you'll work your side hustle from 7-9 every night and 9-1 on Saturday, then stick to it and document what you'll get done. Google calendar works great, and is visible from anywhere.
Getting Your Own Side Hustle Going
Want to start putting your future in your hands? Here's a rough game plan to get started:
First, do you know your financial situation now? If you're struggling with bills but you're not sure weather you're $200/month or $600/month behind, try writing out a budget so you'll have a target amount to aim for. Here are some budget templates that'll make it easier.
Now, let's brainstorm what you can do to bring in some extra income. Consider these factors:
How much time do you have, and when is it – at night, mornings, intermittent times?
Can you work out of the house, or do you need (or want) to be home?
Is there a service that you're aware of that people in your area would pay for? Remember, you don't need to be a trained expert. Think out of the box. Here are some ideas to help:
Remember, you don't need a big budget to start doing a side hustle. You just need to start. Get one customer. Then evaluate how you can improve for the next one, and go from there.
Final points
If you tell your family and friends you're starting a blog, or you're gonna try freelance writing, or even start picking up dog poop, you're liable to get some strange reactions. Like, "Oh, that's nice..I wonder how long it'll last".
But those are the people who've never stepped out of their 9-5 world. They believe in the old adage that you work one full-time job from your twenties till your sixties, and then hope you'll still have the health, the energy, the desire and the money to do what you want.
It doesn't always work that way. My Dad worked hard for almost 50 years and was diagnosed with cancer just as he neared retirement.
Chances are, you'll have a few regrets later in life. But starting a side hustle will help prevent you from regretting the things you didn't get to do. 
How about you?
Does you life seem to be on hold because of debt, or a low income?
What if, over the next few months you were able to generate even $100 a week that you could dedicate to eliminating debt. Or build an emergency fund. Or pay for the training you'd need to do what you really want to do.
And what if that $100 a week grew to $200 a week? Or $2000 a week.
Entrepreneurs aren't superhuman. They just took that first step – probably as a side hustle, and figured out the rest of them as they went.
It's true, "If you do what you've always done, you'll get what you've always gotten."
Join to Receive Your FREE eBook. 50+ Ways to Save All Year Long.