"This post may contain affiliate links. Please read my disclosure for more info.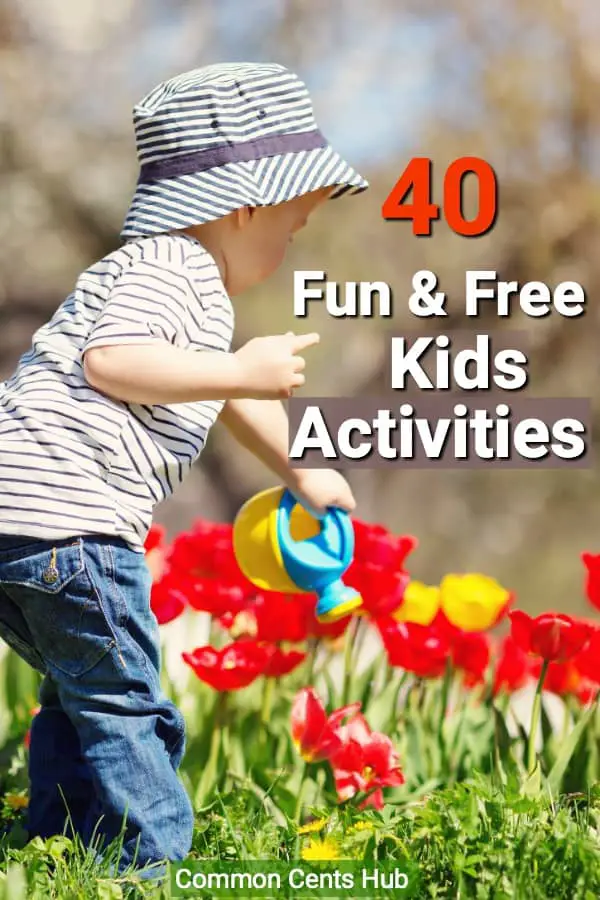 Raising a family is a rewarding experience, but there's no denying that it comes with struggles here and there. So knowing how to keep kids busy without relying on electronics, and without spending a fortune can help you both.
When kids remember their childhood, the highlights probably won't be the new video game we gave them, or the day they watched every episode of Scooby Doo.
It'll be that epic water balloon fight we had. Or our bike adventure when we met two deer feeding in the woods.
When kids have the opportunity to get up and out, they become more at ease with engaging with the world. They become more curious, and more independent.
So we've put together 40 ways to keep kids occupied that don't involve a screen or a keyboard. Some are joint activities, and some they can do independently. But all of them will keep your kids busy, and none will drain your wallet.
So grab your calendar and start planning your summer bucket list! Chances are, you won't be hearing the phrase, "I'm bored' at least until school starts.
How to Keep Kids Busy – 40 Ways that Cost Next to Nothing
Spend a Day at the Beach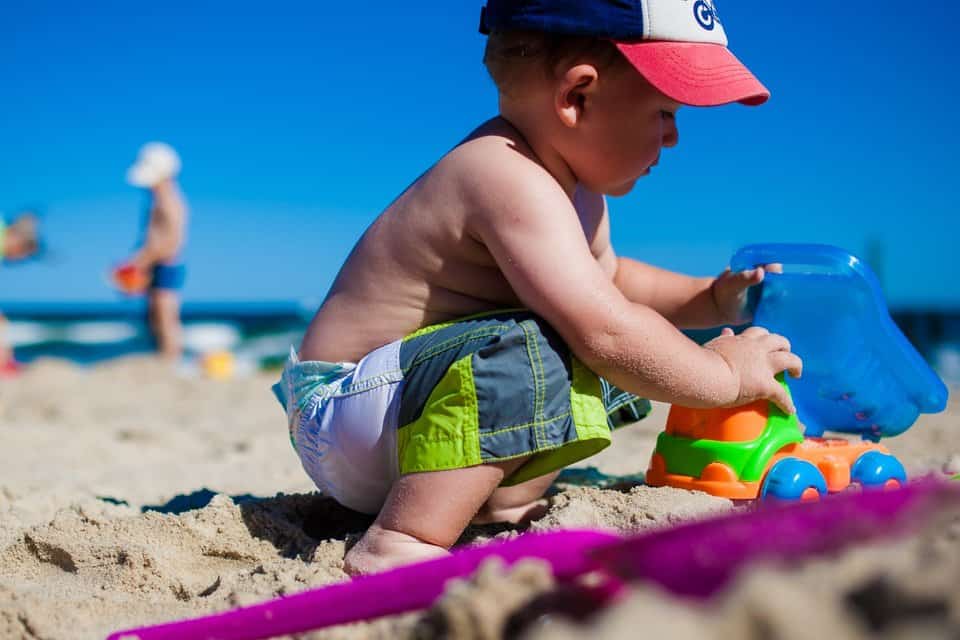 You may not be closing your eyes and relaxing to the sound of the waves when you bring kids to the beach, but they'll be days to remember. Collect shells, build sand castles, watch ships, jump waves or just stand in the surf.
A Nature Walk Keeps Kids Busy and Entertained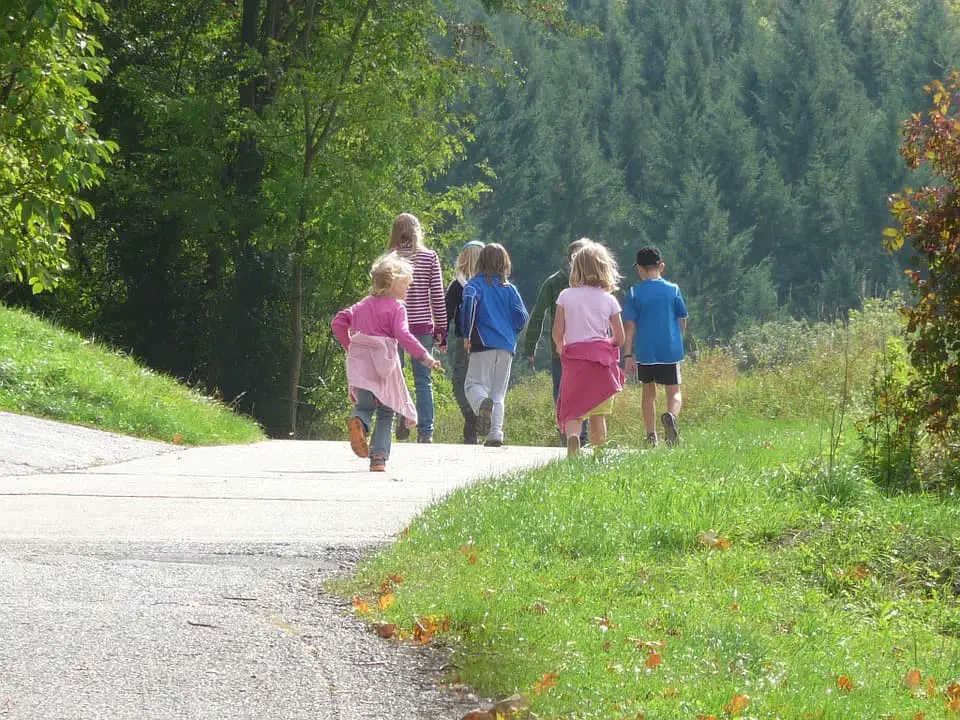 Take a local trail, notice the trees, the birds, get a little exercise and bring home a souvenir or two. Definitely a popular kids activity!
Go Pick Fruit at a Local Farm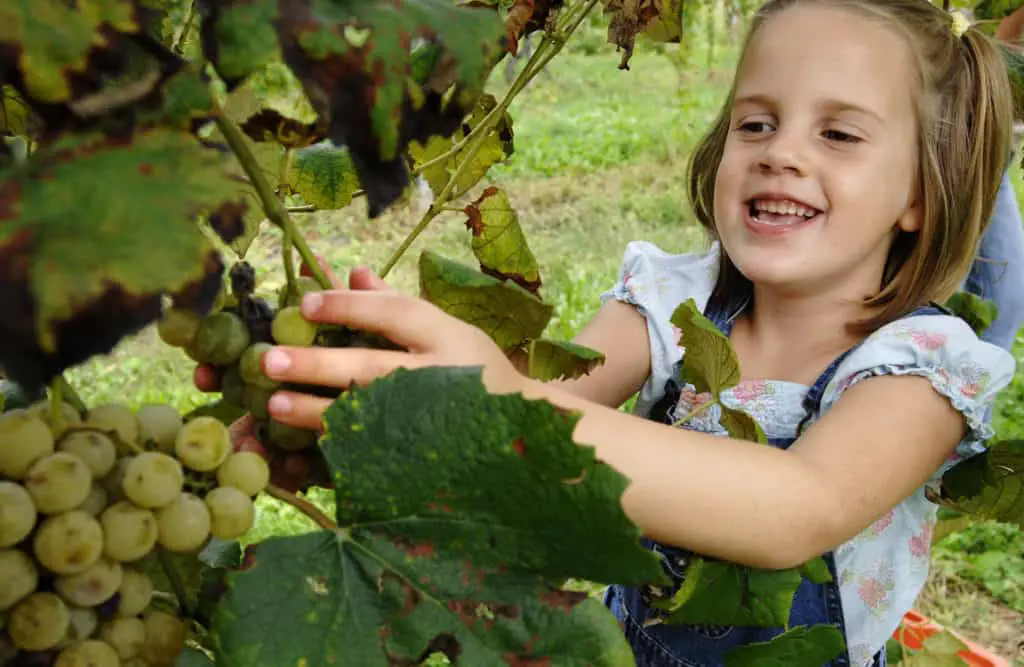 Check for a pick-it-yourself farm near you. Pick some blueberries, strawberries, apples… whatever's in season. It's fun seeing where they grow and when you get home you'll have a nice healthy snack or the beginnings of a recipe.
Sort Photos to Use in a Scrapbook
You know those three boxes of photos waiting to get sorted? Here's your chance to have photos sorted into whatever groups you need.
Make a Homemade Pizza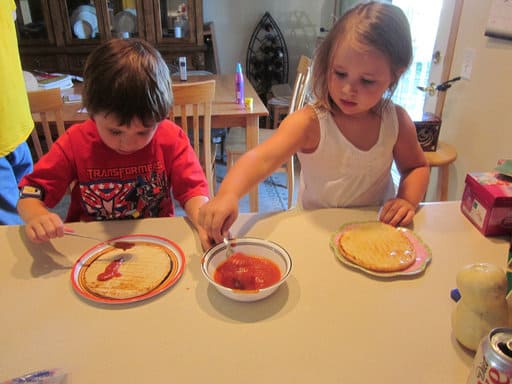 It's fun shaping the dough, picking the toppings, and enjoying your creation.
Plan an Afternoon Adventure to a Park Near You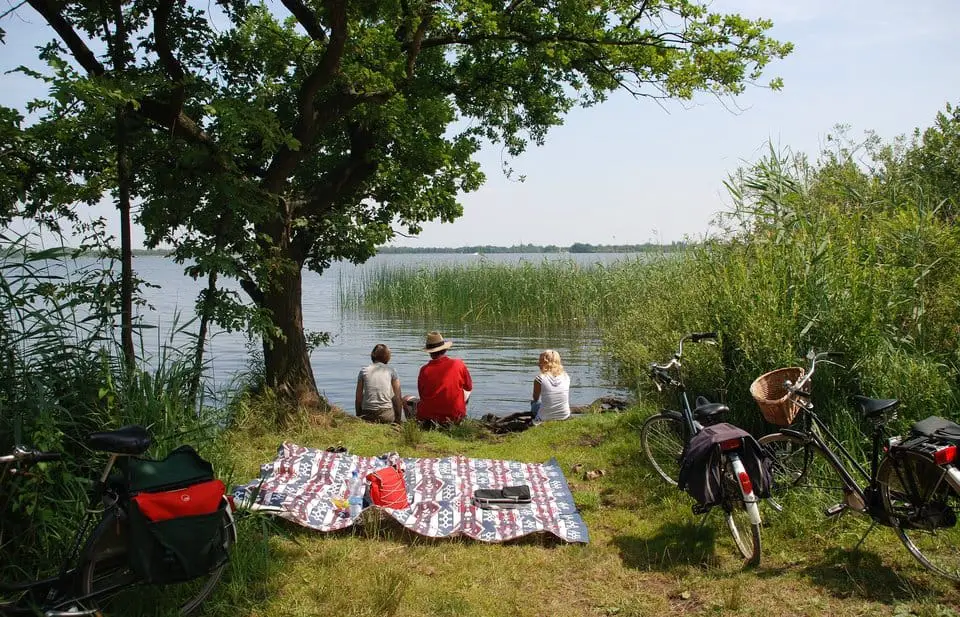 Kids love a new adventure! Let them help plan a location, shop for some snacks and help pack. Have fun hiking or biking to a cool location.
Plant Your Own Garden
What a great education, planting the seedlings, nurturing them, weeding and enjoying the fruits of your labor. It's a  great way to see that our fruits and vegetables don't grow in the vegetable aisle and how flowers can brighten our garden. Kids can see first hand how their consistent efforts pay off.
Make a Driveway Chalk Mural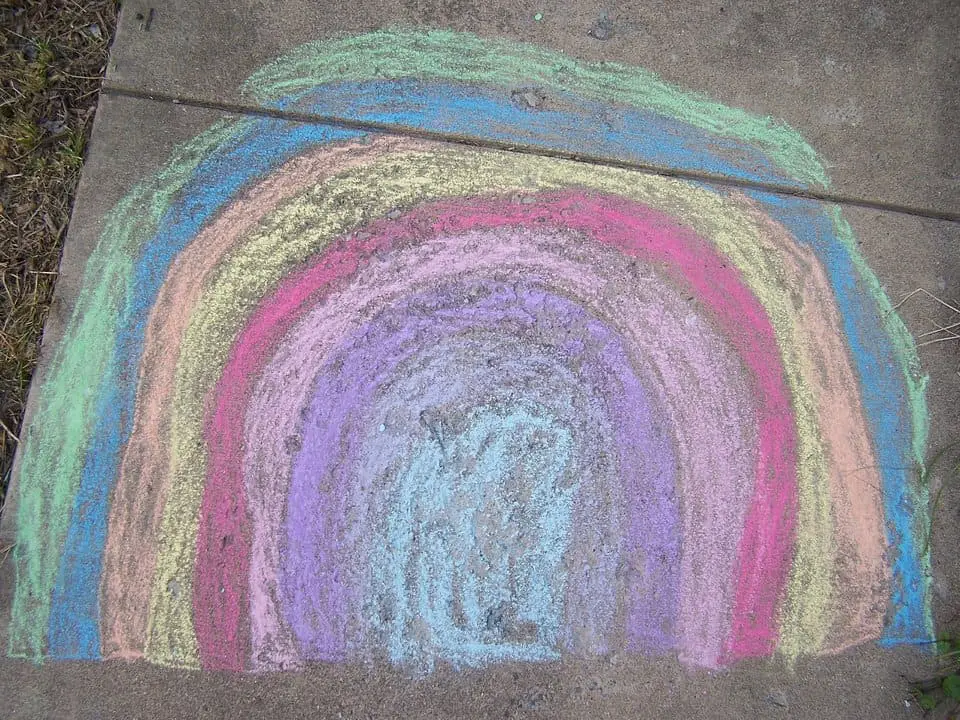 A great way to keep kids busy while letting them use their imagination! Just watch the creativity unfold.
Cup Stacking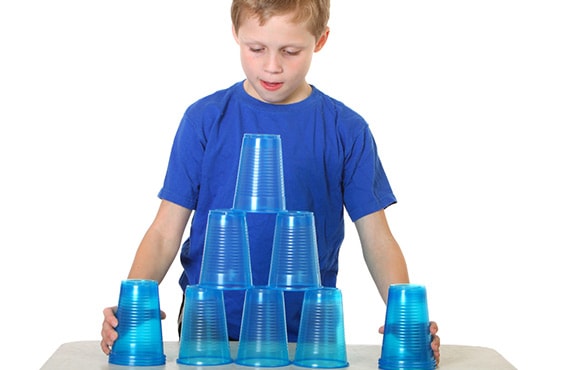 Found On Active Kids
The idea is to stack and unstack the cups in a certain pattern in as little time as possible. You can take a stack of cups anywhere. The beach, the playground, a friend's house. Anywhere.
Slacklining
Found On Active Kids
Kind of like walking a tightrope, but only inches from the ground, with a helper. Here's a great way to develop balance and all you need is a rope and two trees.
Scope Out Some Wildlife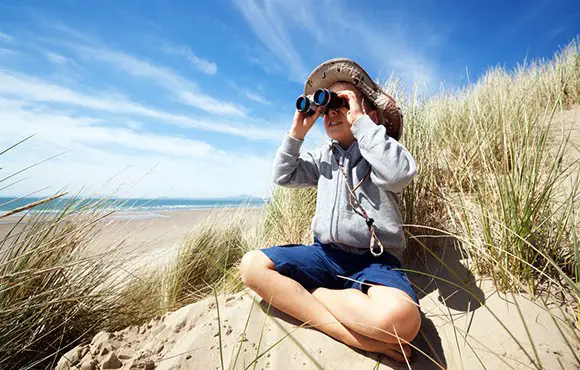 Found On Active Kids
Who doesn't like walking down a trail by the water or through the woods? Take a pair of binoculars and scope out all the wildlife.
Give the Dog a Bath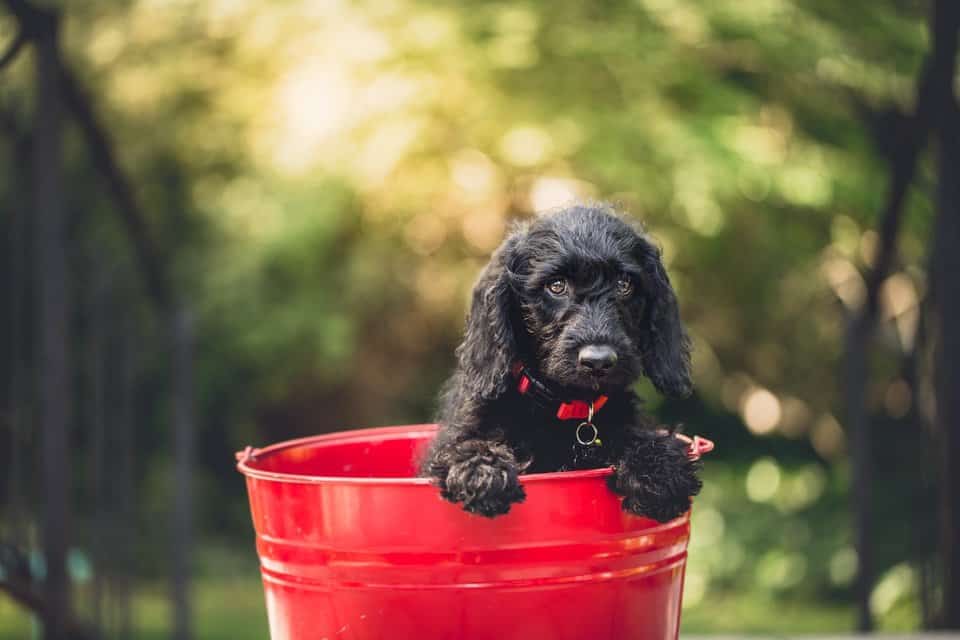 It may not be Fido's idea of a great day, but a great way for kids to help out and learn to care for their pet. The kids keep busy while you get the dog bathed. It's a win/win.
Boogie Boarding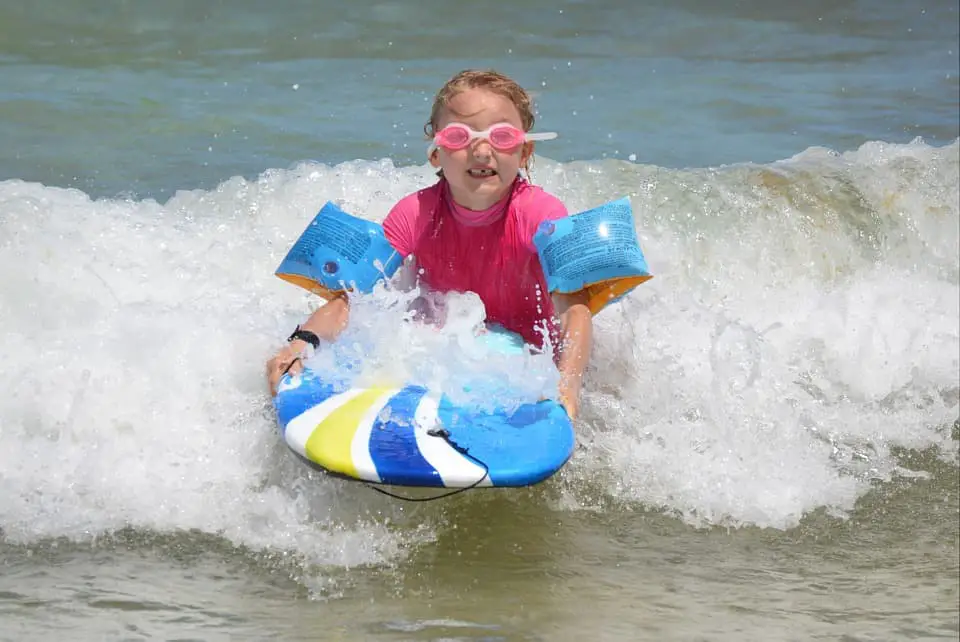 Kids may not be ready for surfing yet, but boogie boarding is the next best thing. Boards are cheap, easy to carry and can easily fit in your backseat.
Who Doesn't Like Hide and Seek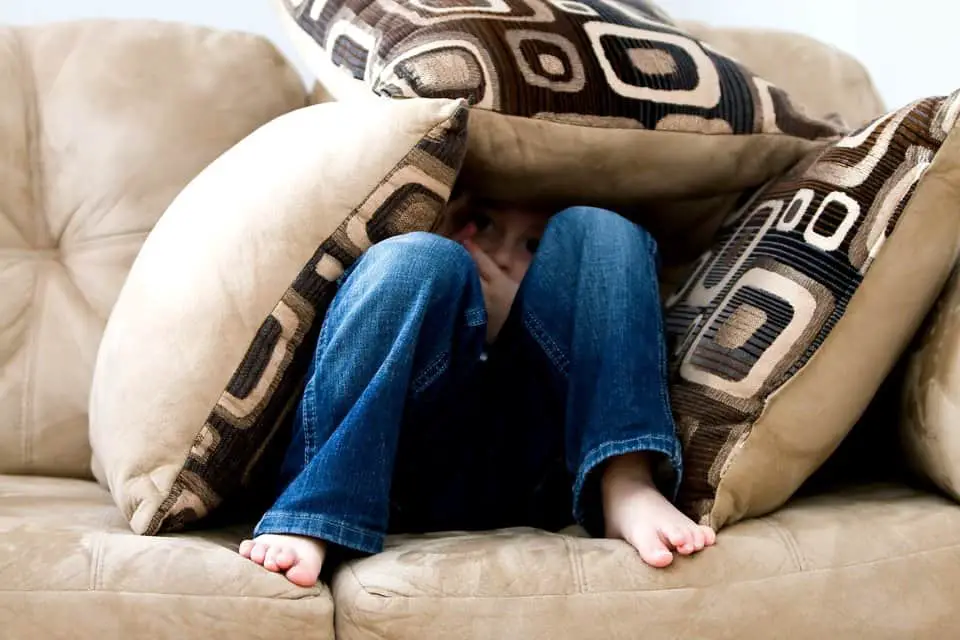 Who hasn't played Hide and Seek? It's not only a great kids activity, it's fun for two or more people of any age! And it requires no equipment. Younger kids love hiding and then being found. Depending on your house or yard, play whatever variation you want. You'd be surprised at the places kids can squeeze into!
Take a Mommy and Me Yoga Class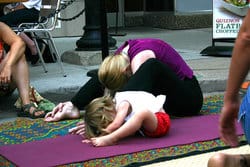 A great way to get out of the house for some exercise and reinforce the value of fitness. And it'll give you something to shoot for – who can top kids when it comes to flexibility?
Slip and Slide is a Cool and Fun Way for Kids to Stay Busy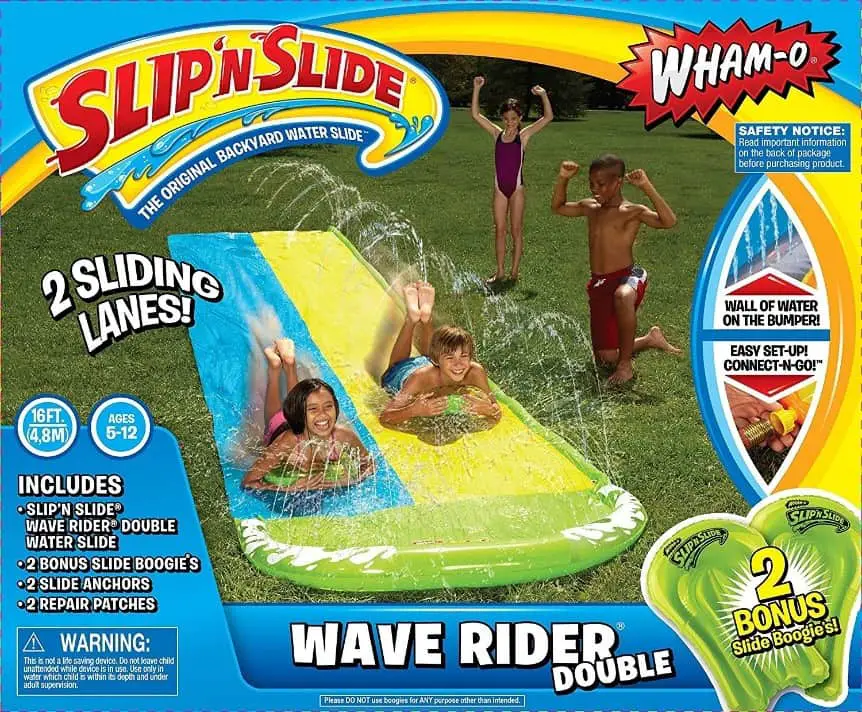 What do kids really want to do on those 90 degree days when you can fry an egg on the sidewalk?
They just want to get wet!
And if you don't have a pool handy, the next best thing is sliding down a 16-foot water soaked runway. All you need is a hose. Just roll out the Slip N' Slide and the kids will be lined up. If you're going to a friend or relative's house where the kids will be bored, just roll it up and toss it in the trunk. It's great for summer parties too, even if you do have a pool.
Play Some Four Square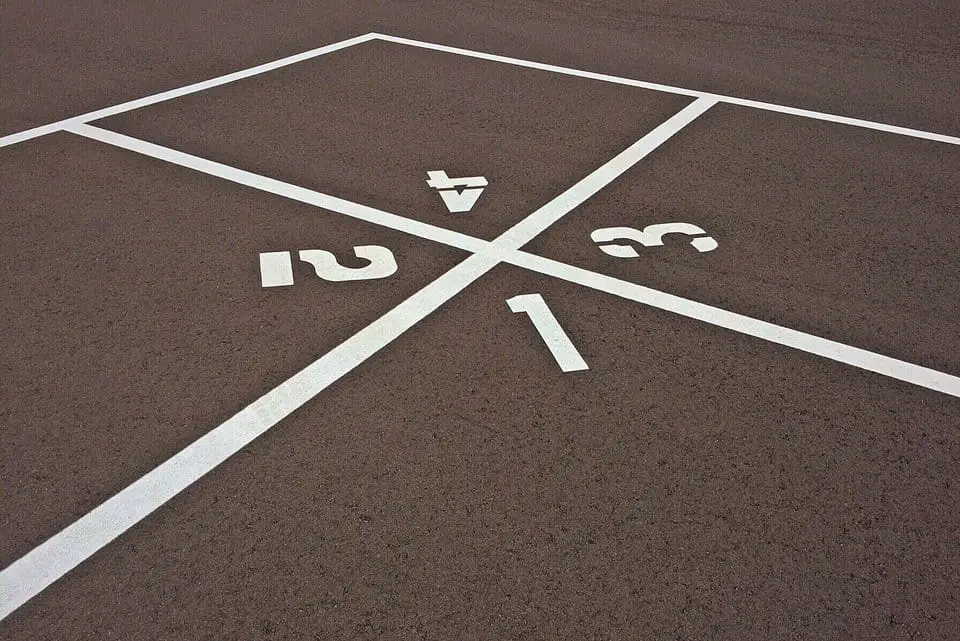 Four Square is fun regardless of your age. If you have chalk, just draw out, you guessed it – a square. Then divide that square into four equal squares. The object is to bounce the ball into someone else's square where they have to catch it after one bounce. You can add in additional rules to make it more challenging. Usually, the highest-ranking player would stand in square one and the lowest in square four. If you miss the ball, you'd either move down one square or be eliminated from square four.
Got Chalk? Play Some Hopscotch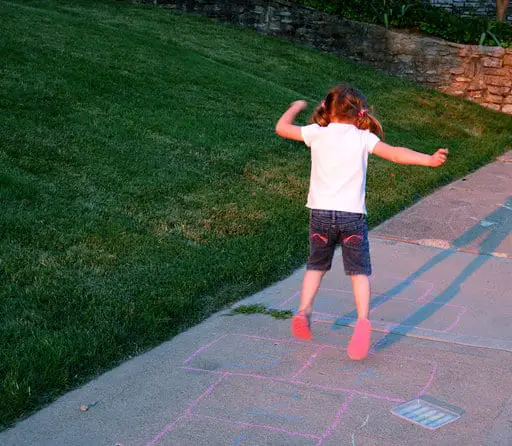 That chalk will come in handy again to draw out your hopscotch grid.
Square one, then two and three side by side, then four, then five and six side by side, then seven, then eight and nine side by side. Number each square, from one to nine.
Then pick a rock that's a good size – not too big and not tiny either. Start the game by tossing the rock onto the first square. Hop over the rock and continue to hop with either one or two feet following the hopscotch pattern and continue to the end.
Then turn and come back and stop on square 2. Balance on just one foot, while you pick up the rock in square 1 and hop over square 1 to the start. Now continue the same pattern with square 2. If you happen to toss the rock and miss your correct square, your turn is over.
You can play hopscotch with any number of people. And if it's raining outside just improvise and bring it inside. Draw your squares out on paper and toss something a little softer than a rock.
Catch a Free Concert in the Park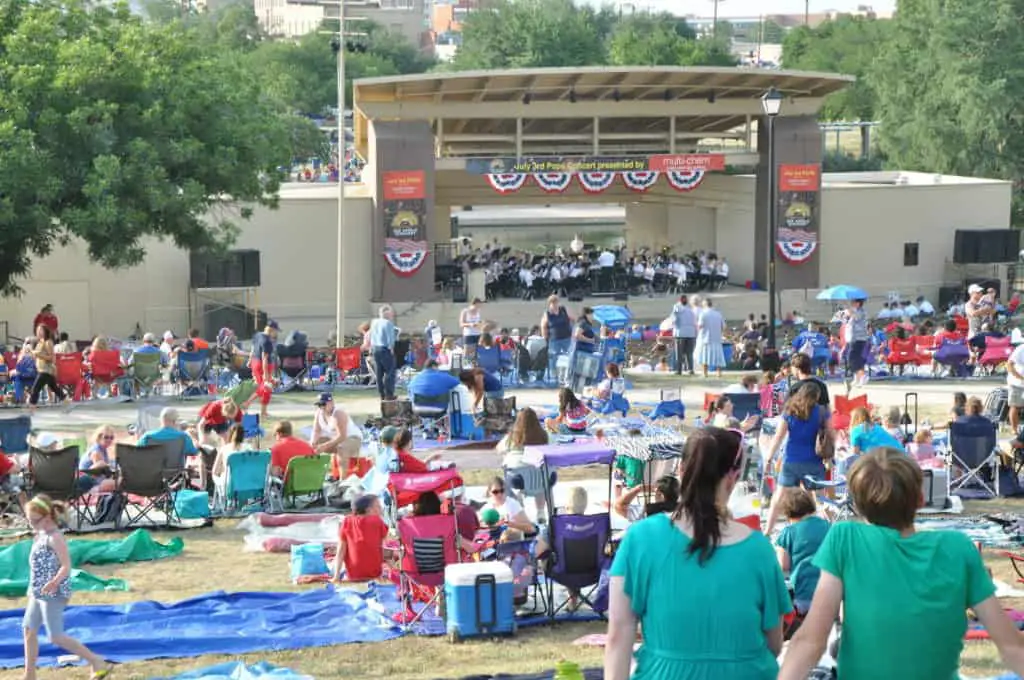 A nice way to keep kids busy and you entertained. Many towns have free summer concerts during the day or evening. If you're lucky, maybe they'll even have fireworks.
A Museum Adventure Keeps Kids Busy and Entertained
Museums are surprisingly cheap and sometimes free. And depending on the season, they're usually rotating their exhibits. Check the museums in your area to see if they offer any freebies for kids.
Participate in a workshop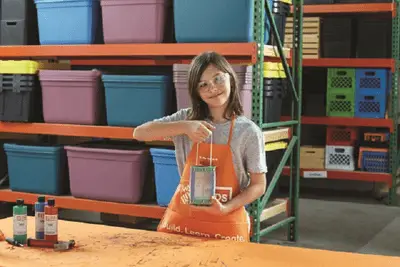 Home Depot has free workshops for kids ages 5 to 12 on the first Saturday of every month between 9 a.m. and 12 p.m. Kids make a craft they can keep. Kids can also build a wood project at Lowe's free kid's clinics on the weekends.
Jump-Rope and Double Dutch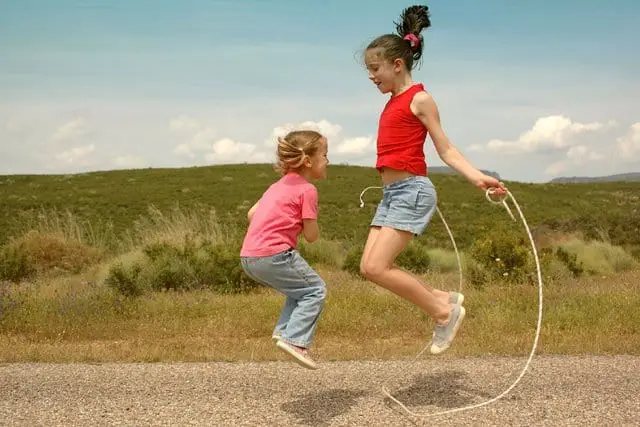 A great way for two or three people to test their coordination, get plenty of cardio exercises and have fun. Come up with different variations, add in rhymes and turn a simple exercise into a fun game.
A Great Kids Activity – Make a Movie
Use a video recorder, your smartphone or an iPad. Then use Windows Movie Maker to edit or add special effects.
Stage a Play or Puppet Show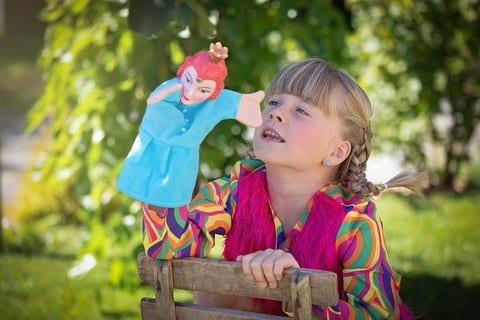 Some people prefer plays to movies. If that describes you, setting up a play or a puppet show could be a fun kids activity. Even use your cardboard to construct your stage.
Have a Paint Party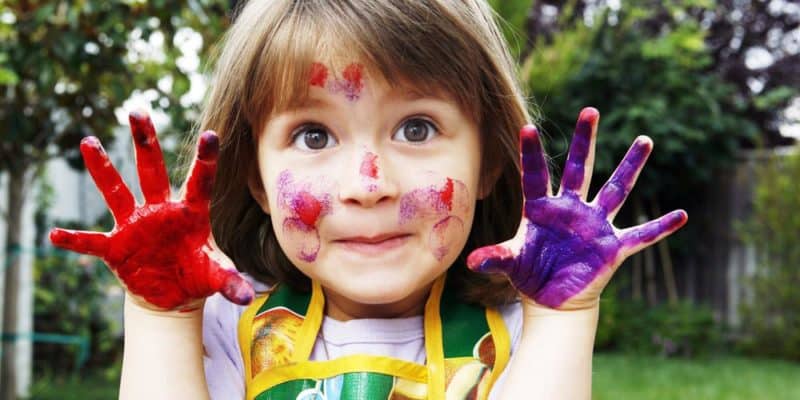 Painting is always a fun and creative kids activity. Pick a safe place and use a large piece of material, sheet or canvas and let the kids go to town and create their masterpiece.
Have a Make-Believe Camp Out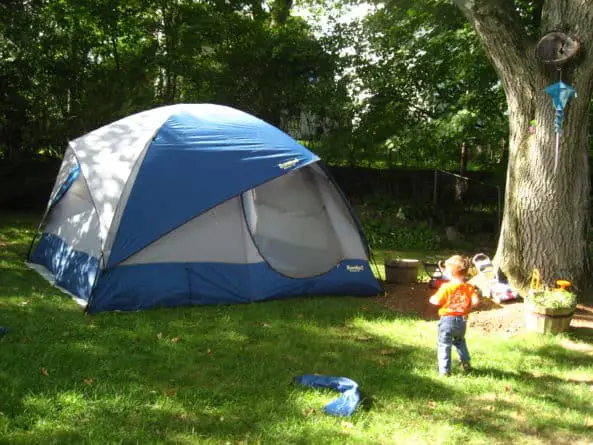 Pitch a tent in the backyard and roast hot dogs, marshmallows and break out the glow sticks.
Taking a Hike Never Feels Like a Busy Activity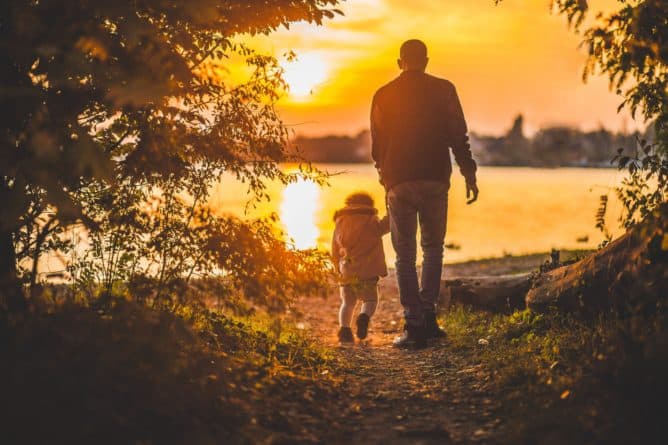 Explore nearby nature trails at a nearby park. A great way for kids to pick a trail, use a map and lead the way.
Decorate windows with washable window markers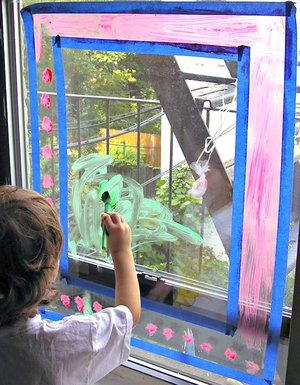 Add some washable color to your windows to brighten any room. These erasable markers rub right off any window and are a fun way for kids to keep busy while you're cooking dinner.
Learning to Bake Stuff is Busy and Fun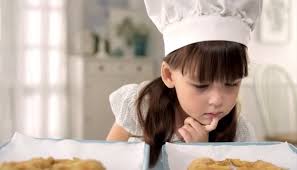 Have the kids help you make cookies, a cake or snacks. It's a great way to learn about ingredients, the safe way to operate an oven, and especially, how to clean up.
Picnics are a Fun Way to Occupy Kids While Giving Yourself a Break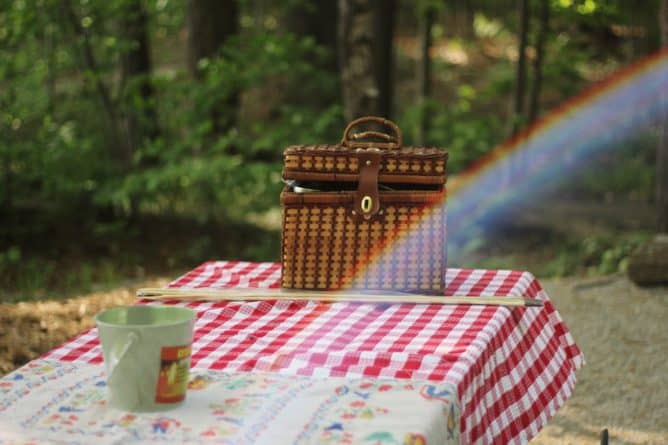 Is it just me, or does peanut butter and jelly always taste better outside? And it's definitely more fun on a blanket in the park, the woods or even the backyard.
Create a Fun Obstacle Course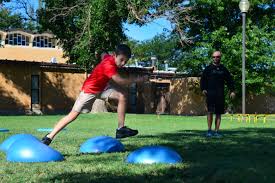 Use your imagination and whatever else you have to create a fun course that'll give everyone a laugh.
Watch the Planes Take Off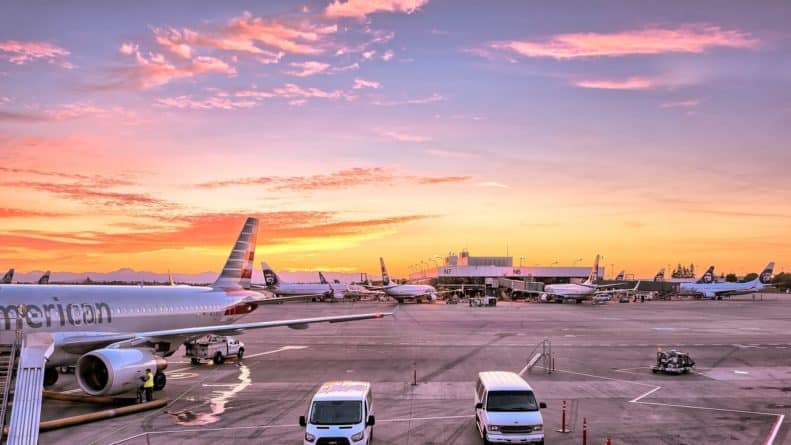 Do you live near an airport? One of my favorite kids activities,  still – is watching planes take off and land.
Water Balloons!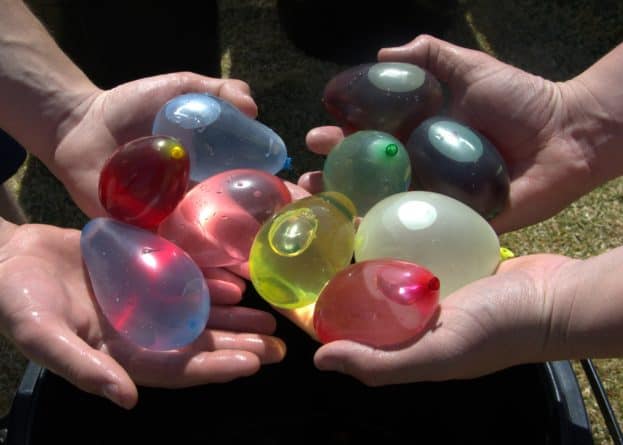 Who doesn't like playing with water balloons! Ok, one person I know of – my 10th-grade assistant principal, Mr. Poleski didn't.
There are so many different water balloon games you can try:
You can combine hot potato with musical chairs and just pass the balloon around until the music stops or until someone breaks it. Or you can try a balloon roll and see who can roll theirs the farthest without breaking it. Or try water balloon dodge ball!
Play Simon Says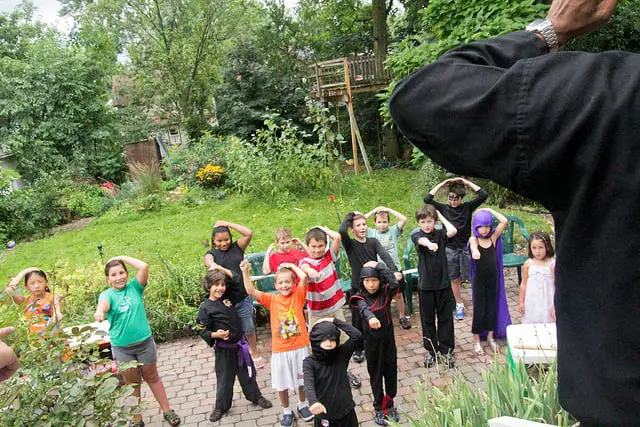 A perfect way to keep kids busy, and entertained. Simon says can be played anywhere, even in the car. To play, one person will begin as Simon by saying, "Simon says", and then insert whatever action you want.
For instance, "Simon says, touch your nose". The other player should touch their nose. But if Simon doesn't say "Simon says" before the action, and the other player does the action, they're out.
It's funny when the game speeds up and you repeat several "Simon says" actions and then slip in a random action like "bark like a dog" and the other player slips up. The last player left takes over as Simon for the next round.
Name the States – or Cities, or Movies or…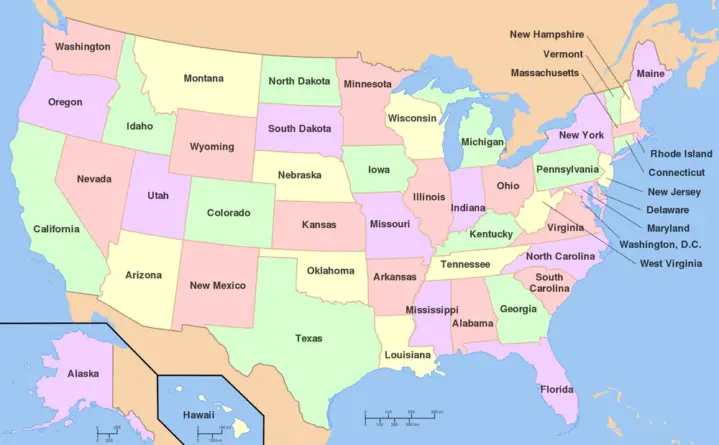 This is always a fun way to keep busy, and it can be played anywhere. In the car, the backyard or just around the kitchen table. The first player names a state, then each person has to name a state that begins with the letter your state ended with, like Arizona, Arkansas, South Dakota… or play using TV shows, movies, singers, athletes, anything you can think of.
Celebrate the Rain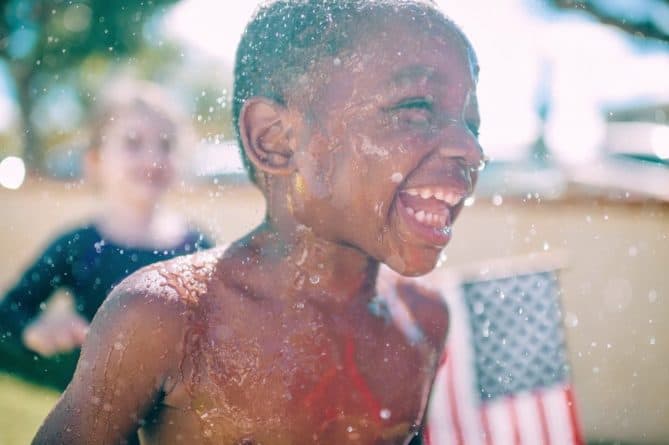 When a summer rain blows through, instead of huddling in the house, surprise the kids for a change. Run out and get soaking, ringing wet for a day you'll remember.
Do Some Star Gazing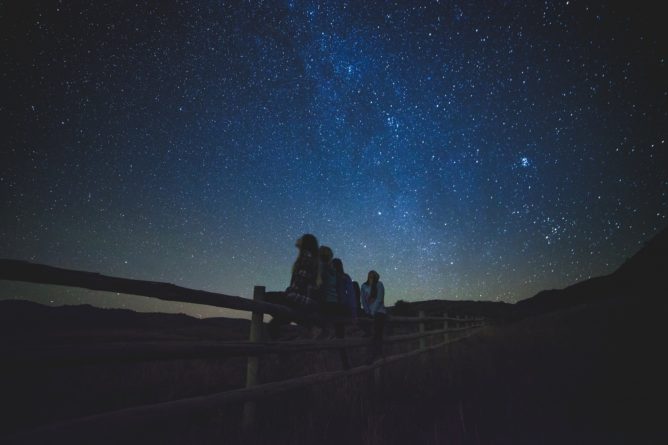 While you're roughing it in the backyard, take a while to look up at the stars. You can download an app that helps you identify constellations. Or maybe on another night see if there's a planetarium in your area. Many of them offer free or very cheap shows.
Kids Will Keep Busy for Hours Making a Blanket Fort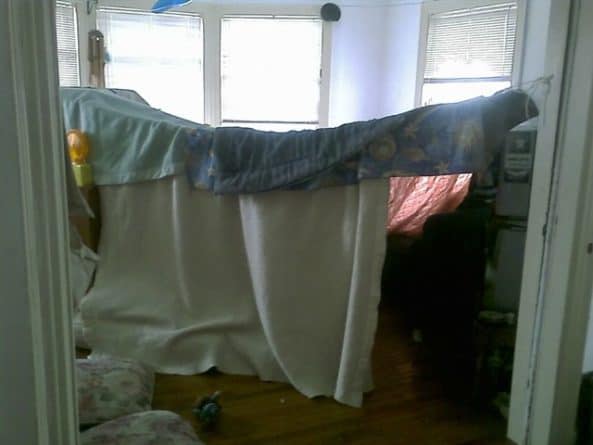 Hey! What happened to every single blanket in the house? Ah ha! Here they are! Who hasn't raided all the closets in the house to make your own blanket fort with a labyrinth of tunnels and secret entrances? While you're at it, have a marathon game of Monopoly inside.
Make a Cardboard Box City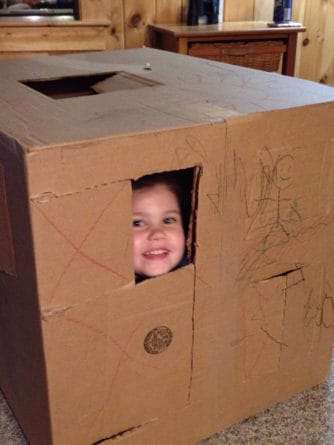 Some of the best toys are those that don't cost a dime. I remember when my parents would buy an item and we couldn't wait to get our hands on the box for our cardboard bus, ship or even a house.
Play Musical Chairs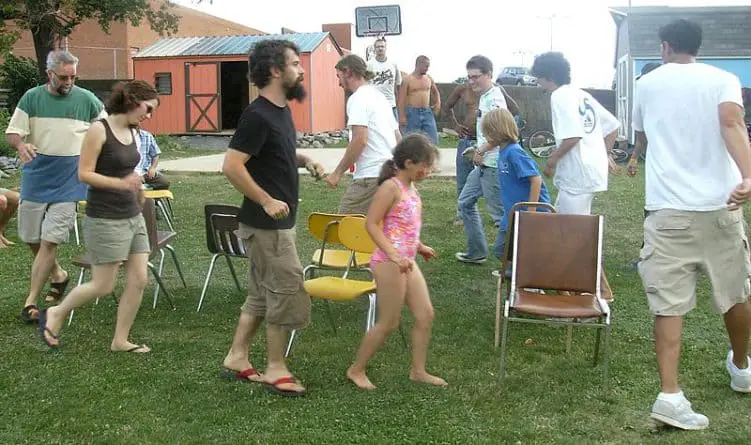 Just take one less chair than the number of players, and arrange them facing outward. Another person starts the music, plays it for a minute or so, then stops it. The players need to grab a seat just as the music stops, and the player without a seat is out. Now remove one chair and repeat the process until you have a winner.
Final Thoughts
Hopefully you'll find a few ways here to keep kids busy, both with you and on their own. That eighteen years really does go by in a flash, and before you know it, kids pack up for college. You don't want to suddenly realize then, all of the activities you meant to do with them. They don't need to be perfect, they just need to happen.