"This post may contain affiliate links. Please read my disclosure for more info.
To do lists seem productive. But just because it's on paper doesn't help us get it done. If you find yourself constantly moving yesterday's tasks to today or tomorrow, maybe what you also need is a to don't list.
Things may not seem to change much from day to day, but the goals, priorities, work practices, and even relationships that seemed essential last year, may be weighing you down this year.
If we're constantly learning, then we're also constantly mastering new skills. But unless we find a way to delegate the things we've mastered, or refine them to serve us now, then it becomes impossible to shift gears and move ahead.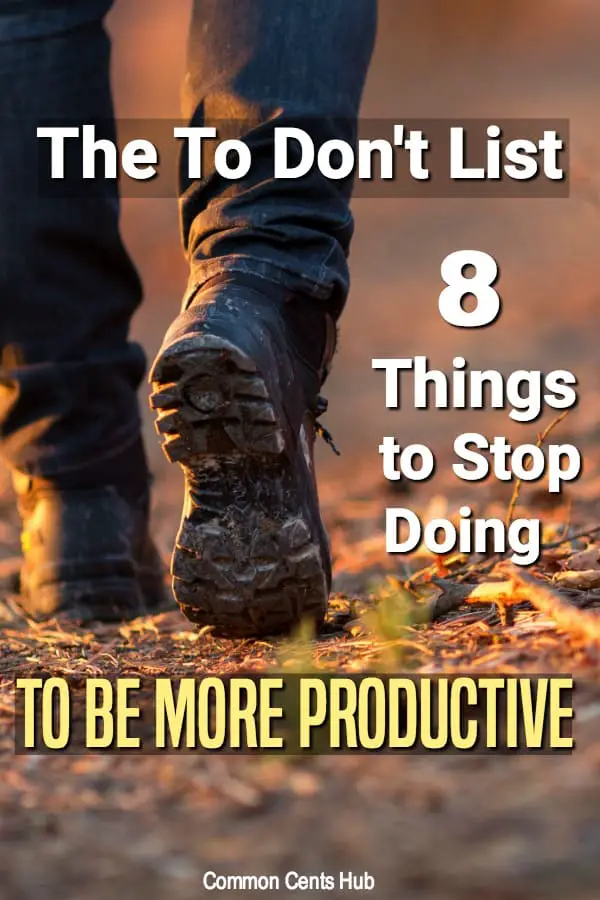 At work, or at home, it's easy to remain focused on things that may have served you well at some point, but just aren't now. 
Here are eight things you might consider putting on your to don't list:
1. Stop Expecting to Be Perfect
It's no coincidence that the most rapid growth period in our lives is when we're an infant. Whether it's walking, crawling or eating from a spoon, we progress so rapidly because we're permitted to fail all day long. It'll be a few years before we're indoctrinated with the notion that failure is always bad.
Henry Ford wasn't an instant success. Ford Motor Company was his third attempt at manufacturing cars. And Steven Spielberg was rejected multiple times for admission to the film school at USC. 
Tom Peters, co-author of In Search of Excellence is a big believer of getting out of the eternal planning stages and taking action. He's credited with the concept of Ready, Fire, Aim and says, 'While I'm no enemy of planning … I am an enemy of overly elaborate planning processes. I am a firm (almost 'religious') believer in the power of 'gettin' going'.'
Is there anything you've been kicking around but can't seem to get started? Or something you've started but can't seem to finish?
Some of the 12-step programs suggest you should "strive for progress, not perfection."
Whether it's work, relationships or personal pursuits… it'll be much better to look back on lots of real good times instead of just a few perfect ones.
2. Stop Saying Yes When You Need to Say No
Steve Jobs was talking about the focus required to get things done – not just things, but the right things when he said, "Innovation is saying no to 1000 things."
How many times have you said yes to something and immediately regretted it? Or reluctantly agreed to help someone at the expense of your own commitments. I've done this and then immediately thought about the last time when I promised myself I'd try to set some reasonable boundaries.
We're all social animals, and collaborating with others is a great way to learn and grow. And helping people just feels right. But having no boundaries can sabotage your own productivity. If people know you'll always say yes, they'll begin to expect it.
If you don't value your own time, who will? Even if your own time commitment isn't work related, prioritizing your personal or family time is still vital to your own well-being.
Saying no can be tough, but there's a way to make it less stressful for both parties: 
When someone makes a request that you know you can't accommodate, don't be vague. Over apologizing and making a drawn-out excuse makes it harder for both of you.
Be quick and state that you have a commitment. If the situation applies, maybe there's someone you can suggest who may be able to help. Or suggest another date and time.
Being up front right away is less awkward. It lets the other person know immediately that they'll need to make other plans. And it enables you to honor your own commitments and maintain control of your own schedule.
3. Stop Doubting Yourself Over Past Experiences
It's normal to approach a new opportunity with some apprehension. You're stepping out of your comfort zone and you want things to work out. But it's easy to let past experiences affect new opportunities – or worse, cause you to avoid new opportunities.
Being fired doesn't mean you're unemployable. It may mean you've made a mistake and paid a price for it, but you'll carry that experience to your next opportunity. A failed relationship doesn't mean you're not a great match for someone else.
Or as I learned, being a mediocre athlete in school doesn't mean you came away from the experience with nothing. As a back of the pack runner, I considered my high school athletic career a failure.
But my only frame of reference was the lack of a varsity letter. It wasn't until five years after graduation that I became frustrated with the extra weight I had gained.
I tried running again, but without any aim, other than to get moving and feel better about myself. Initially, I couldn't run one continuous lap around the block without stopping. I'd go out after dark so nobody'd see me jogging 200 yards and then stopping to walk.
There was no coach to be accountable to now. Nobody waited at home with a stopwatch. This time I was accountable only to myself.
But as the weeks ticked by, my one-block lap got bigger and bigger until it stretched through several towns. Over the next few years I was able to complete several marathons, and it was only then that I realized my coach had given me something more valuable than a varsity letter. 
His practices taught me that we're capable of a lot more than we think we are. And that's served me well for decades, whether it's mile 19 of a marathon, or trying to learn a new skill.
Just because you've had a bad experience in some area doesn't mean it won't work out again if you approach it at another time, from another angle, or with a different attitude.
4. Stop Multitasking at the Expense of Living in the Moment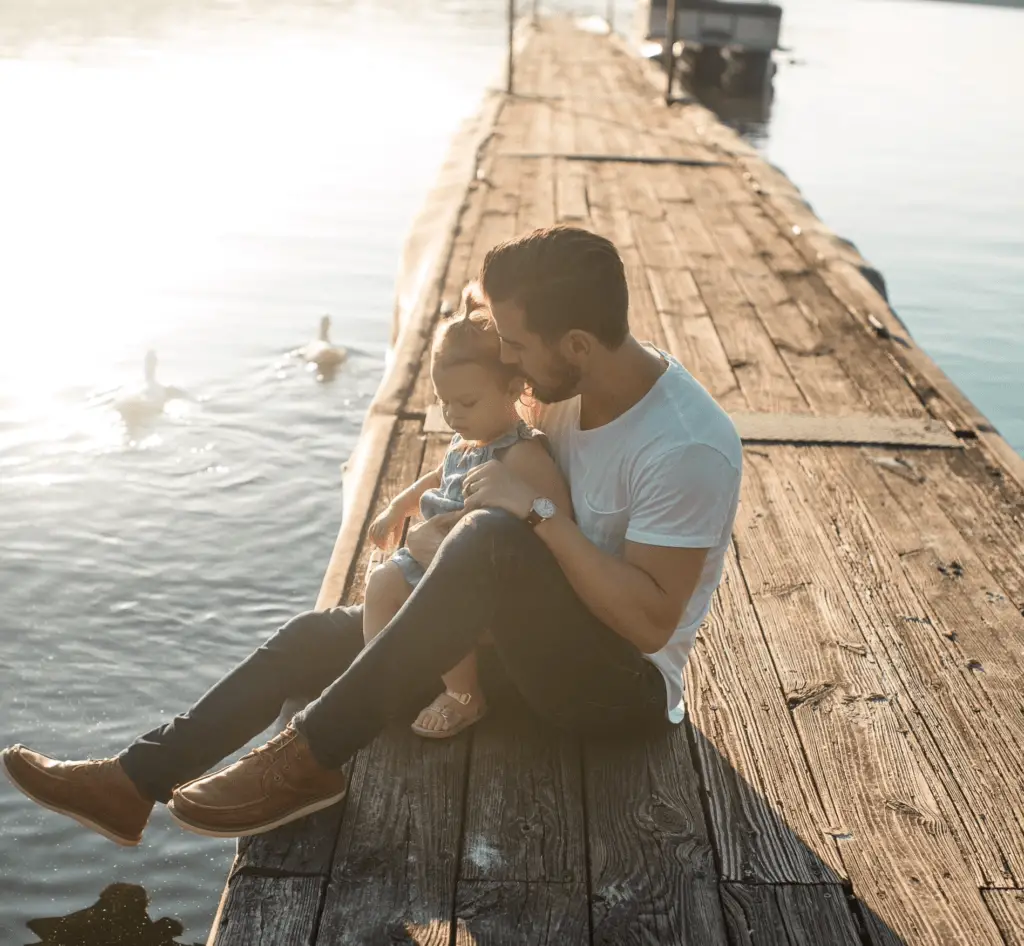 Raising pre-teen kids can be pretty illuminating about human nature. Whatever the activity, they live totally in the moment. They're all in.
Whether it's a wild pillow fight or a skinned knee, their reactions are full-throated and honest. They're not physically present but mentally somewhere else.
In the weeks and months after my kids lost their mother to leukemia at ages 10 and 7, I'd often hear them outside laughing while they played basketball or rode bikes. I'd be in the house stressing about our situation thinking, "How can they be laughing and carrying on as if they didn't have a care in the world?"
When they'd coax me outside to join them, I noticed a change. Suddenly, I too would be laughing at someone's crazy shot. I'd come back in rejuvenated. Things seemed ok, and I'd realize that it's these moments that we let slip by when we're focusing on yesterday, tomorrow and six things today.
Whether it's a self-preservation mechanism or just an intrinsic ability to live in the moment, kids can teach us about focusing on what's in front of us right now.
Being present enables us to make better connections and relieve stress. It prevents us from letting life pass us by while we're contemplating six other things.
Do you find yourself constantly shifting focus during the day?
Have you ever tried using a block schedule where you'd be able to devote your full attention to some of those activities?
What if you left your phone home for two hours when you go out to dinner?
5. Stop Living Without a Plan
Where did you go on your last real vacation? Was it to another state, an island, a cruise or maybe visiting family?
How much time did you spend planning it? You probably had to book a hotel, plan your route, plan activities and figure out how you'll pay for it. And that doesn't count all the time you thought about a trip before you decided on a destination.
Now, compare that to the amount of time you've thought about where you'll be in five years. Or ten years.
How do you want your life to look five years from now? Will you be living where you are now? Will you be doing the same work? If not, how do you want it to be different, and what will you need to do to move in that direction?
Michael Hyatt, in his article 7 Reasons Why You Need a Written Life Plan Document explains why he thinks it's important to create a life plan for yourself.
"A life plan will help you clarify your most important priorities. Your boss has a set of priorities for you. So does your spouse. Perhaps others do, too. But what about you? Do you have a list? What is important to you?"
He says that having a life plan will help you to define your values. It'll help you to define a roadmap to accomplish what matters most to you. A life plan doesn't need to be complicated. You can write it on one page.
Once you give some thought to what you want to do before you leave this life, you'll find yourself being more intentional about what you're doing this week or this month. Does it coincide with what matters to you, and what direction you want to take?
People tend to have more regrets when they know their days are numbered and suddenly realize they never lived the life they had envisioned.
Sure, sometimes things out of our control change the trajectory of our life. We meet someone or separate from someone, or maybe a new career direction develops.
But without having any plan, the weeks and months slip away. Life happens to us and we spend it reacting rather than taking control.
Living in the moment and having a life plan aren't mutually exclusive.
Thinking about your path in life, and devising a plan gives you the peace of mind to live in the moment, knowing the next decade isn't going to slip through your fingers.
6. Stop Doing Small Value Tasks
To be more productive, we need to filter out things that interrupt us, but also things that return low value compared to the time invested.
Think about your daily routine. Are there time consuming things you do repetitively, that take time away from things that could be moving the ball forward?
Do things like new ideas, new projects or time with family get delayed because you're spending time every day doing something that could be outsourced or done differently?
Have you determined where your own expertise lies?
Is it creative, marketing, sales? Focusing attention on your own expertise, and outsourcing the low value tasks will always be the best return on the investment of your time.
7. Stop Building in Interruptions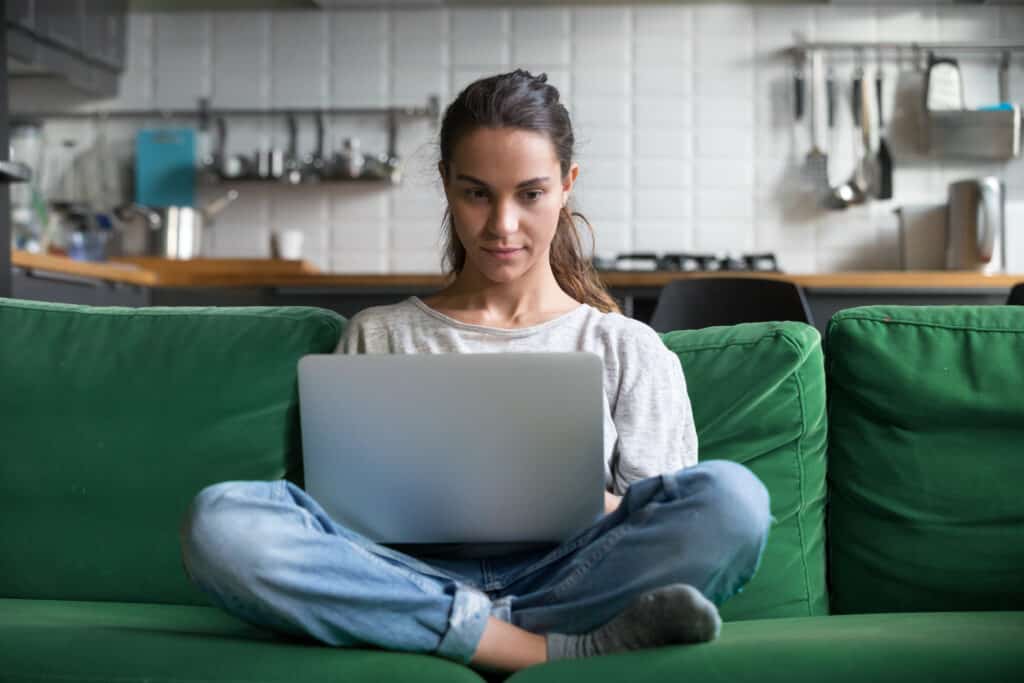 Our most valuable commodity isn't the latest software, or employees or even money. It's time.  
Whether you freelance or work for someone else, how you invest your hours determines your performance.
If your job involves creativity or ingenuity, then unless you carve out blocks of time where you can shut out the so-called "urgent matters" you'll keep transferring today's to-do's to tomorrow's list.
If you work in an office, that can be tough. And to make matters worse, studies show that when we're interrupted it can take up to twenty minutes to regain focus.
It's nice to be known as a responsive coworker, but answering every email within seconds, and picking up every call can leave you wondering where the day went.
We all have families, partners or co-workers who need to be in touch. But that doesn't mean we can't schedule some blocks of time. Some work can be multitasked, but building in blocks of focused, uninterrupted time for the part that requires creative thought can help you to be more productive.
What if you said, "every Tuesday and Thursday from 9-11,  I'm going to shut off the TV, exit email, close all other tabs and work just one thing". 
Whether it's updating a spreadsheet, writing a blog post, a weekly meal plan for the family, or even a date night, try building in a few blocks of uninterrupted time and see what happens to your productivity.
8. Stop Ignoring Time Off
People who know their days are numbered don't usually regret the next project they won't be able to finish. 
They regret not ever taking that trip to the Grand Canyon, or never having stood in the Sistine Chapel looking up at Michelangelo's masterpiece. They regret that relationship they let slip through their fingers or not seeing their children grow up.
The notion that we work to live, not live to work is true, but what about the flip side?
Don't we also need to live in order to bring life to our work?
Without spending time engaged in our own passions, then what energy and life experience do we bring to work? If your day consists of spreadsheets, meetings, chores, eating and sleeping, you'll wake up one day and wonder where the last decade went.
It doesn't matter whether you work in an office or stock shelves. We all engage in human interaction and we all bring our own spirit to whatever we do. If you're feeling dull and uninspired in your work, it may not be work – but play that needs more focus.
How about you?
Is there a pattern of the same old things that seem to trip you up each week?