"This post may contain affiliate links. Please read my disclosure for more info.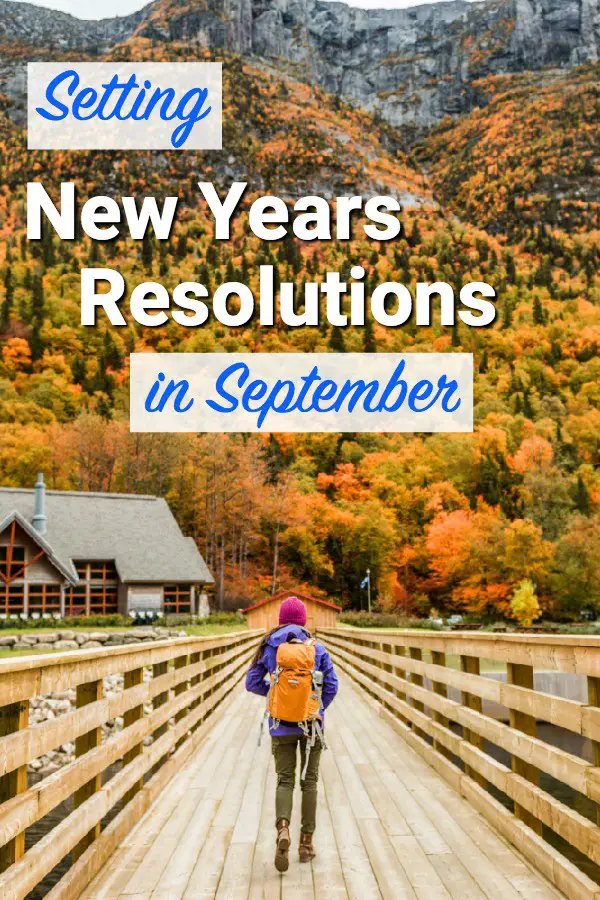 Maybe you write a new number on your checks starting January 1st, but September resolutions seem to make more sense.
September brings more transition. Not just pumpkin spice and the start of football, but more endings and beginnings.
It's the gateway to fall, and here in the northeast, along the Atlantic, the cooler air drives the crowds home. So much so, that some towns here switch their traffic lights to blinkers until Spring.
You can walk a mile on the beach and encounter only a few wet-suited surfers and seagulls.
Walk in any store between mid August and early September and suddenly the beach chairs are gone, replaced with snow blowers and ski jackets.
If you're in school, or have kids who are, September brings big changes. New schedule, new clothes, and new challenges in classes, sports, friends, teachers and activities.
The transition in my neighborhood has been even more extreme the last couple years. When we moved here, we were lucky to have met a ton of friends within walking distance.
We spent dozens of afternoons gathering in each other's driveways with our strollers. It's funny how the bottom of those strollers were perfectly designed to hold a 12-pack of beer. Many afternoons would stretch  into night with an impromptu barbecue.
This year, a lot of those stroller babies are heading off to college! 
So yea, this time of year especially, seems to bring the most change for me. And when you see a need to adjust and adapt in some areas, it tends to bleed into others. 
Here are five areas that always come to mind this time of year, inspiring me to consider what's working, what needs to be changed, and what needs to be eliminated.
Getting Better Control of Your Money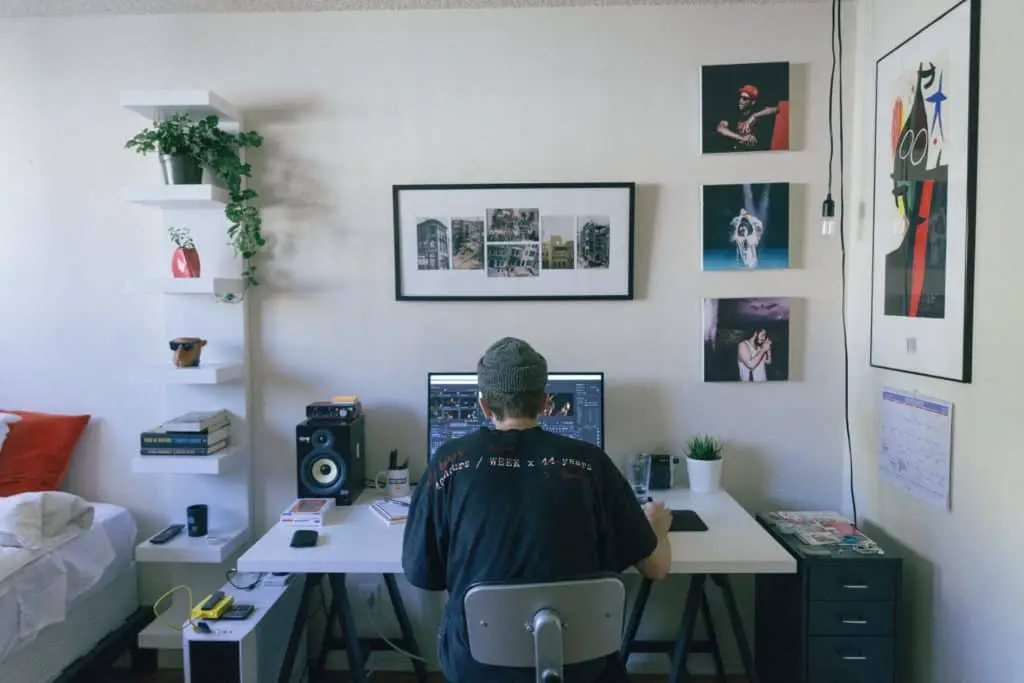 I didn't use a budget for a long time. It's easy to ignore the future when you're making enough to coast along each month. But the idea of "making enough" is such a simple, and yet misunderstood concept.
You pull into work, next to brand new SUV's and mini-vans. Your coworker is off this week – on the beach Aruba. Back home, your neighbor is installing a new pool.
Who knows how much they save each month. But one thing's for sure. If you write out a budget, it'll tell you right away you can't afford the new SUV. Or the pool.
It's not that budgets are hard to write, it's that they tell you what you don't want to know. There's only a few reasons they might not work:
You don't have a goal for the next few years to provide incentive to manage your money.
You see where you're spending too much, and aren't making lifestyle adjustments.
You're not accounting for all spending.
You don't have an emergency fund.
You're not using it consistently.
That last reason might be the biggest stumbling block. It can take several months to get a handle on where every dollar is going, and more time to make adjustments. 
Seeing yourself in the red several months in a row is frustrating, and it's tempting to give up. Getting the numbers down is the easy part. It's the changes to your habits and your lifestyle choices that are hard.
Just remember what Dave Ramsey says. "Being successful with your money is only 20% knowledge, and 80% behavior."
So with all this change in the air, it's a great to time to start a budget and work through those first few months.
Related:
Finally Building an Emergency Fund
There's a reason I listed this right after the budget. It's because not having an emergency fund is one of the main reasons budgets fail.
Without a budget, you can be making 150k a year and still be living paycheck to paycheck.
But remember, a budget is supposed to be the expenses you know you'll have month after month. Suddenly having to pay a $700 car repair bill is something that'll wreck most budgets.
Even if you're struggling with credit card debt, you still want to start building an emergency fund. The idea is to eliminate the need to put that $700 car repair on a credit card.
The only way to do that is to have the cash. I went years without an emergency fund before finally realizing (one Fall several years ago) that it's the key to moving beyond paycheck to paycheck.
Here's how I have it setup to automatically drip money into my fund every few days.
Taking Control of Your Credit Score
Getting control of your finances makes most people think of earning more, spending less, and eliminating debt. 
But being on top of your credit rating is also critical. It's used in everything from loan approvals, credit card rates, insurance applications and possibly even employment applications.
Potential employers can't access your credit score, but they're still interested in your general payment history. Why?
They may interpret a lot of late payments as a sign that you're disorganized, and not very responsible.
If they see you're over-using your available credit, that could mean you're having major money issues. And they might see you as more of a theft risk.
If the job involves handling money, then a really poor credit history isn't a promising sign that you'll be successful.
So knowing what's in your credit report is key. But most companies, like Annual Credit Report for instance, only provide a summary of your payment history. You won't get your actual credit score unless you pay for it.
If you use Credit Sesame, they'll provide the same history, but they'll include your actual score – for FREE.
They'll email you tips every few days, which you can read or delete. But once you've paid some debt, or made a correction, you can re-check your score through Credit Sesame without negatively affecting it. They'll do a 'soft inquiry' that won't affect it.
Just assuming your score is ok because you pay your bills can backfire. Many times, there's information that's outright incorrect, or negative information that you might have removed with a simple letter of explanation.
What About Non-Money
So there we've covered three pretty basic, but important money areas that'll give you more control and less stress. But life's not all about money, so where else can we gain more control and make life easier?
Getting Control of Your Physical Space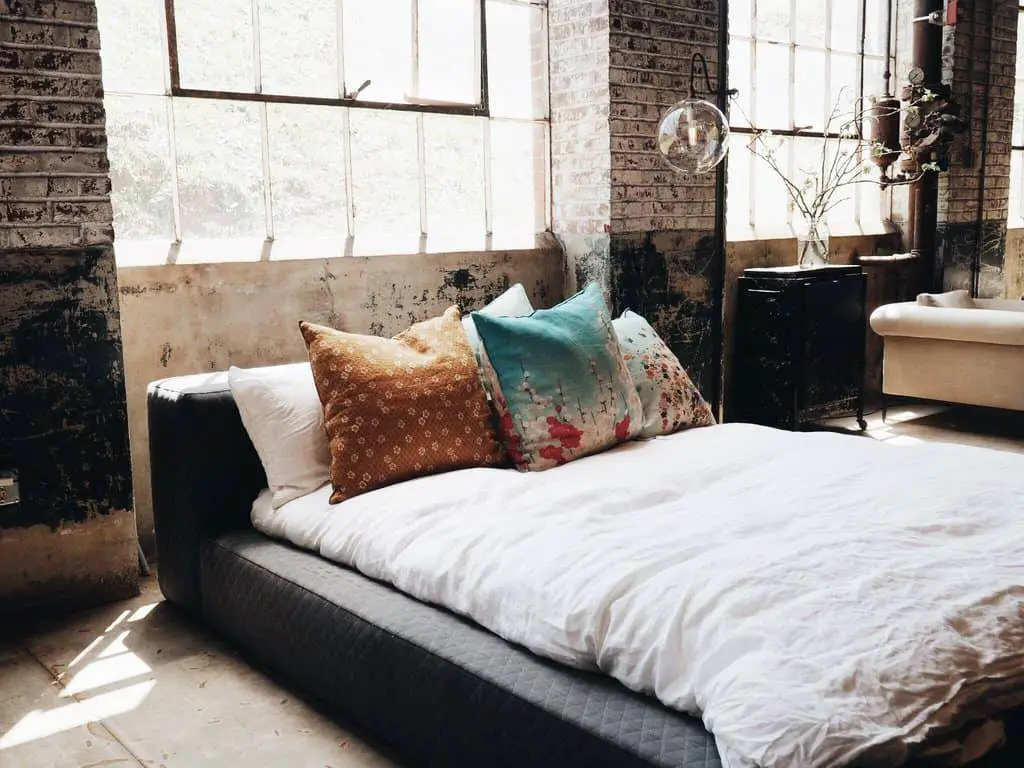 The change of season means we'll be packing away summer stuff, and getting out warmer things. So while the attic or the closet is open, why not take it a step further?
How about letting go of some of the stuff packed in closets and drawers that hasn't been touched in five years?
I've always thought, "We need more storage". So I'd buy those big plastic bins and build shelves everywhere. I mean, why get rid of perfectly good Christmas decorations, tools and books, right? We may need them some day.
But usually, we don't. Keeping shelves and closets stuffed with things we don't use is mentally stressful. We still subconsciously keep track of every bit of it. Believe it or not, the average home contains over 300,000 items!
Isn't it frustrating to spend 20 minutes looking for something you know you have?
So as we get ready to spend more time indoors, it's a good time to consider dumping some of the clutter and the overwhelm that comes with it. There's enough stress outside the home, so coming home should be relaxing.
Related: Can KonMari Help You to Find Money Success?
Feeling Stuck in General
Maybe the change of seasons makes you reflect too, but you can't quite put your finger on what needs to change. It's possible you feel stuck in a few areas and aren't sure where to start.
Here's one way to narrow it down.
Try this when you have a few minutes alone. Maybe when you first wake up. Take a notebook or use the notes app on your phone and start recording a daily journal.
Not a huge novel-like thing full of paragraphs, just something quick. More of a list.
Each day, list three quick things that are bugging you. Things that aren't working and need to change. You don't need to come up with a solution here, just write them down.
Then write three things you're grateful for.
Why should you include things that are working?
Because the good things slip by when we're consumed with everything that isn't working. The small things matter. It might have been a five minute conversation with someone, or even a quick encounter with someone.
Here's a few positives that I've listed recently:
Went on a hike with my daughter.

Ran a 5k.

I'm healthy enough to run a 5k (at whatever speed).

Changed my diet and feel a lot better.

Visited my dad's grave.

Have a decent home.
The good stuff will balance the not so good stuff, and you'll see that life isn't always the struggle it seems. Sometimes a reminder to be grateful can help. And anyway, who wants a list of only shi**y stuff?
You'll start to see a pattern with the negative things. They'll revolve around a certain activity, or maybe work, health, food, your job, someone in your life. Or maybe you'll spot a habit that's affecting you, like procrastination, lateness or avoidance. 
Once you can identify a pattern, you'll be in a better position to make some changes.
Final Points
Some people associate the season of fall with death. Not in the morbid sense, but as a time when things in nature die off.
But it's more about change, and rejuvenation.  And if you can be open to the things that are, and aren't working, change can lead us to things we never would have expected. 
The author, Steve Maraboli said, "Incredible change happens in your life when you decide to take control of what you do have power over instead of craving control over what you don't."
So if you take a queue from nature this season, and let some things go, then when everyone else is thinking about New Year's resolutions in January, you'll be in full stride.  
How about you? Does Fall seem like a better time to make resolutions, or are you sticking to the calendar?