"This post may contain affiliate links. Please read my disclosure for more info.
When you find a good auto mechanic, you don't want to lose him. Because just like a good dentist, you might put off your visit, but when you need them, you need them immediately.
A good, honest mechanic will help you to get your life back on track, and let you walk away trusting they fixed what was needed at a fair price.
But it's pretty unlikely you'll find a reliable mechanic by searching for "auto mechanic near me".
Let's take the guess work out of it, and narrow down a good local mechanic you can add to your contact list.
Someone you know will be in your corner, and will keep you on the road without busting your budget.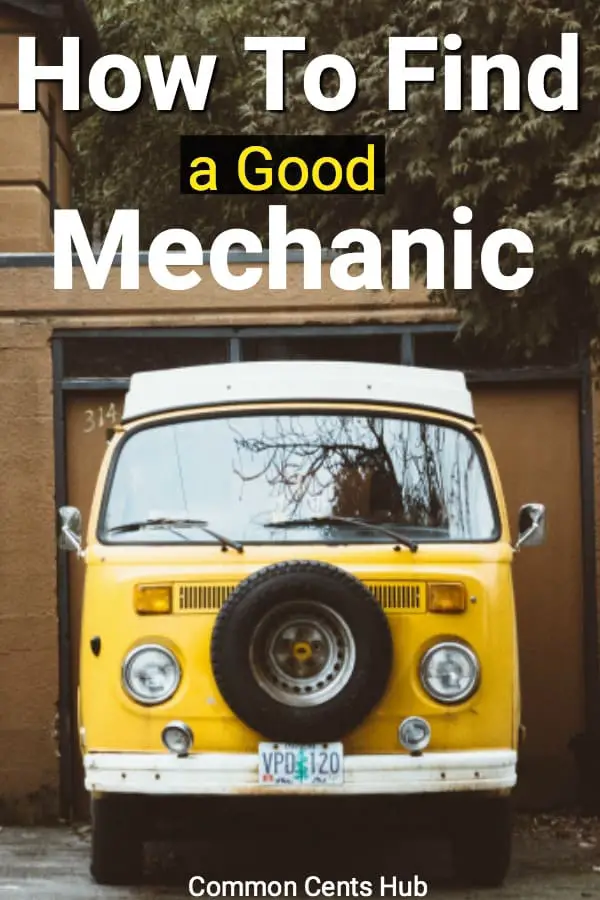 Here are three steps that'll help you to narrow down the field quickly and find someone to repair your car who'll have just the right combination of urgency, fair price and friendliness.
Step 1. Know What Your Options Are
Search engines aren't the most reliable way to find a good auto mechanic. You'll see dozens of listings – probably a combination of these three types, but it'll likely be information overload.
The large multi-state chains of repair shops.

Auto dealerships, like the one you may have bought your car from.
Small, independent, owner-run shops.
They each have a few advantages, but you'll want to settle on one to get the best combination of price and service.
Those well-known chains who advertise their $16.95 oil change may seem tempting. But when the manager works on commission, you're almost guaranteed to be up-sold on something and suddenly your $16.95 oil change becomes $79.95.
It's nice to be able to walk in with no appointment. But when they're turning out jobs as quick as they do, there's not much of a connection with customers, and they may not be as anxious for your repeat business.   
If you bought your car from a dealership, you're already familiar with the people there. They're well run, efficient, and there's no issue your local dealer couldn't fix. 
But like chain stores, a dealership's priority is turning over repairs as quick as possible, for the highest profit possible. 
There's no wiggle room in the price, and they're not likely to spend any more time on your car than their corporate service manual dictates.
You'll probably never see the mechanic who works on your car, so there's no familiarity, and you won't get any extra suggestions or tips.
If you bought your car there and have a warranty, you'll probably want to go there for covered work, but you'll almost certainly be up-sold on other work.
Once your warranty expires, your best bet is to develop a relationship with a trusted local independent shop. 
Your best bet over the long haul, is to find an honest mechanic who becomes familiar with you and your car. Just like your doctor, it's best to visit someone who knows you and is anxious for your repeat business.
When you find a good auto mechanic and build a relationship with him/her, they're less likely to push unnecessary work. They'll give you a heads up about things that'll need attention but aren't likely to pressure you.
Their rates are cheaper, they're more flexible, and you'll probably speak directly with the person who's doing the work.
I've been going to the same shop for about 8 years, on the recommendation of my neighbor. The first time I went, I mentioned to the owner, George, that he was highly recommended by my neighbor. Right away, he wanted to know who. So already, I was developing a relationship.
Here are two recent visits that'll show why it's best to find a good mechanic, develop and relationship, and stick with him:
The First Visit:
I brought my truck in for what I expected to be around a $150 repair. George called later, saying it was more work than he anticipated, but before doing anything, he stopped work and invited me back to the shop to show me.
He escorted me into the garage, and I was surprised to see half of my engine disassembled. It was obvious he had already spent a couple hours just removing everything. He took the time to explain everything he was doing, and showed me the defective parts. 
So I ended up paying more that time, but since he bent over backwards to show me what he was doing, I trusted him. It cost more this time, but…
Another visit, a month later.
We needed to replace the whole headlight assembly (not just the bulb) in our Honda. I'd normally do it myself, but due to a fender bender, the metal around the headlight was bent. There's no way I could have bent it back into the right position to fit a new headlight.
A dealership wouldn't have considered anything other than replacing the entire front quarter panel – for several hundred dollars, plus labor. 
I brought it to George, and he somehow reshaped the metal around the headlight, and installed a new one.
He was also honest enough to tell me that my check engine light was due to nothing more than an oil change.
He also replace a worn tire.
Driving away, I almost had to pull over when I saw the labor charge. His rate is $75 an hour, and I knew he had worked several hours.
His total labor charge –  $14.95.
That's why I love the idea of supporting someone I know. Someone who lives in my home town, shops in the same stores, and sends his kids to the same school.
Step 2. Know How to Evaluate Any Shop
Out of the dozens of shops near you, it'll help to have some criteria to evaluate them. Here are the most reliable ways to find a good auto mechanic in your area pretty quickly:
Word of Mouth Recommendations
Just like a job search, word of mouth is a great way to start. A good, honest mechanic who's been in business for awhile will be known to people in your area. Ask around to neighbors, Facebook friends, family or coworkers.
Once you get a few recommendations, then you can move to step two.
Check for the shop's website, or Facebook page. Does it show that they're ASE certified?. ASE (Automotive Service Excellence) is a national institute and they're the major certifying body for automobile mechanics in the United States. Usually, a shop will have the ASE sticker in their window and on their website.
But keep in mind – if the shop doesn't have a slick looking website, it's not a reason to rule them out. Some established local shops may not need a strong online presence because word-of-mouth business has already established them.
You'll also want to see some customer reviews.
Here's where you can check:
Yelp is nationwide, and covers a lot of businesses, but keep in mind, that people tend to write reviews about mechanics more when they're dissatisfied. They're less inclined to run to social media when everything went as expected and they've been treated fairly. 
Yelp can still be a resource just to see how established a shop is, or what they specialize in. And if you see a number of satisfied customers, it's a good sign.
I like Angies List for a few reasons.
I

t's now free, and the customer reviews are just as detailed as the ones they used to charge a membership fee for.

You can find reviews for almost any business in any zip code, and adjust the distance radius from your home.
The reviews from customers are dated, and show a description of their job, the cost, and the customer's comments. They also give the business owner a chance to reply. Sometimes it's interesting to see a customer's rant, followed by a sensible and sincere reply from the business owner.
Customers rate each business with a letter grade of A through F. This is where Angies List seems different than Yelp. I've been able to find a lot more A-rated businesses in my immediate area on Angies List.
In fact, I've looked up the shop I've been going to for several years just to see if other Angies List readers rate him as highly as I do. Sure enough, other readers have rated him as one of the best mechanics in the area. 
The Better Business Bureau lists all the basics like contact info, length of operation, and a complaint summary.
Like Angies List, they also show detailed complaints, along with the business owner's response, which can be helpful.
They too, assign a letter grade, which they say is based on:
Customer reviews.
Length of time in business.
Transparency of their business practices – like providing complete information about their products and services, their address, etc.
Whether they have the appropriate licensing.
Whether there have been any governmental penalties or fines against the business.
Whether there is any question about the truthfulness or accuracy of their advertising claims.
Step 3. Try the Shop for a Small Job
Once you narrow down a particular shop, try them out with a small, non-emergency repair like an oil change or tire rotation. It'll give you a feel for the business. Here's what to look for:
Are they easy to deal with on the phone?

Are they able to schedule your job and get it done quickly?

What's your impression when you visit the shop? I personally don't care if the front office looks dated, if the owner is friendly, knowledgeable and takes their time to explain things.

Do they try to up-sell you on other repairs, or just give you a heads up about what you should take care of soon.

Do they clearly explain what was done?
Some auto repair shops may even offer you a ride home when you drop off your car.
Know How to Spot Issues You May be Able to Fix
Some of the auto repair or maintenance tasks we're used to paying for can be DIY'd for a lot less money. The issue though, is deciding whether we're capable of DIY'ing it correctly, in a reasonable time.
Things like changing wiper blades, bulbs, fuses, filters, or checking fluids, can almost always be done at home. And some things that might seem advanced, may not be as tough as you think, and only require a few basic hand tools.
So how do you decide whether to attempt it yourself, or pay someone else?
For almost any repair on any car, you'll find a step by step video on YouTube. You'll see what tools you'll need, and get an idea of how long it'll take. Just skim through the video and see if it's something you're capable of, or if you'd be better off paying someone.
Here's an example:
Last month, we needed to replace the power window motor inside the door of our Honda. I've never attempted anything similar, and had no idea how to do it.
I priced the cost of having it done at around $400, but found I could order the part on Amazon for $45.
YouTube had several step by step videos for my exact model. So I spent 90 minutes hitting play…pause…play…pause. Not the most exciting 90 minutes of my life, but it was nice saving around $350.
Repair Pal is an app where you can input your car's make and model and get various information about recalls, troubleshooting and common repairs.
But it has a nice feature where you can select from a variety of repairs for your model car, and get a ballpark estimate for the repair. It's good info to help you decide whether to tackle something yourself, or pay someone else to do it. And if you do have someone else do the repair, it's nice to go in with an idea of what it should cost.
Protect Yourself by Being Informed
Even when you keep up with maintenance, sometimes your car can develop an unexpected noise or suddenly display the dreaded, "check engine" light. There's a few things you can do to protect yourself, and be better prepared:
Keep Accurate Maintenance Records
After owning your car a few years, you've probably brought it in for oil changes, tires, brakes and other service. Rather than have to dig through receipts trying to figure out whether you had the front or rear brake done last time, keeping your own maintenance spreadsheet is a great idea.
It'll signal you when certain checks or replacements are needed.

You'll be more informed when dealing with your mechanic.

If you own two cars, it's hard to keep a mental record of what's been done to each car.

You'll have an record of how much your car is costing you.

When you're ready to sell your car, having a maintenance record is a great way to show a prospective buyer that it's been well taken care of.
Know What's Triggering Your Check Engine Light
Almost all cars have a "check engine" light that indicates something isn't working correctly. The problem is, it doesn't tell you in plain English what the issue is. It could indicate the need for something as simple as an oil change – or something expensive, like your catalytic converter.
The only way to know for sure, is to get your car's computer diagnostic code, and then knowing what specific issue it represents. That used to be something only a mechanic could read, by hooking your car up to their shop computer. So you were at their mercy. 
Now you can do that yourself, pretty easily. There's a small gadget called Fixd that you can connect to a port right under the dashboard (near the steering wheel) of any car made after 1996. Fixd will transmit a description of the problem in simple language to your mobile phone via bluetooth.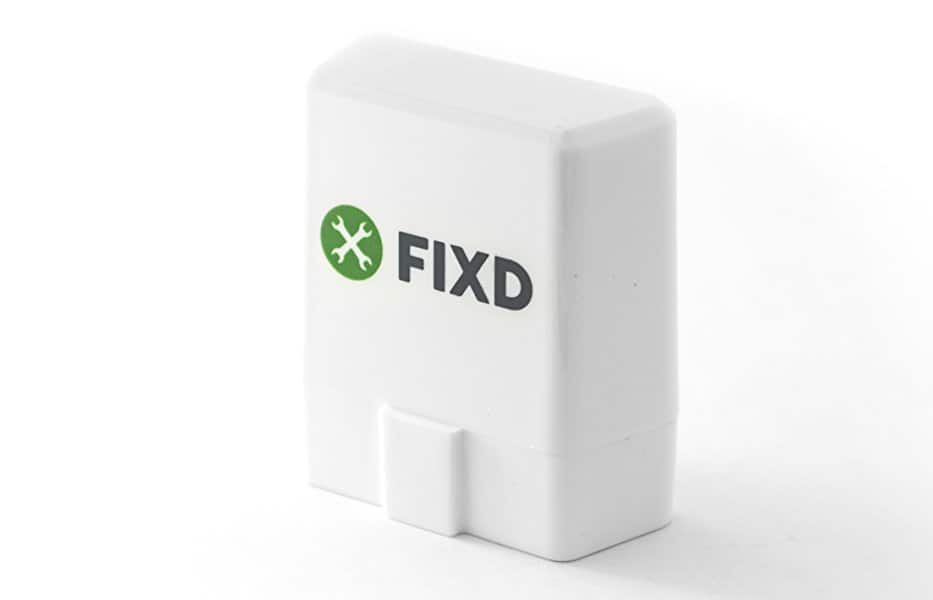 So Fixd could save you the hassle and expense of going to a mechanic. Or even if you decide to have your mechanic take care of the issue, you'll know beforehand, exactly what the issue is.
Another nice feature is, that Fixd enables you to turn off the check engine light, which is a requirement for passing any state inspection.
It's Not Hard to Find a Good Auto Mechanic
Locating a good auto mechanic isn't hard if you narrow them down strategically. And once you've located someone you can trust, it's good to develop a relationship.
That $16.95 "ten minute oil change" at the big chain store is tempting, but giving your local independent mechanic your business can bring dividends down the road.
Someone who knows you and your car will work to keep you coming back. It'll be nice to know you can trust what they're telling you, and you won't walk out with that sick feeling that you've been taken for a ride.