"This post may contain affiliate links. Please read my disclosure for more info.
If you're living paycheck to paycheck, I don't need to tell you how it sucks. Timing your life around payday is no way to live.
It doesn't matter if you're struggling because of a low salary, or that you're drowning in debt. It's still feels like life is passing you by.
The expenses below, are costs we were able to reduce or eliminate that saved us almost $15,000 each year. But there's one thing to consider before you try to trim your budget.
Probably the single most valuable lesson I learned (or stumbled on) that enabled me to stop living paycheck to paycheck, was a simple one.
And that was to have a meaningful personal goal. One that involves planning, dedication, sacrifice and money. Something that you, or you and your partner want more than anything.
Without some kind of a vision for the next few years, it's hard to understand the why behind earning a paycheck each week. It's also hard to wade through the options around you and figure out what you need. We can't have it all.
If we're working just to pay the bills, then where's the reward?
We must be working for something, right?
Without a personal goal, it's easy to look around your circle of friends, see all the stuff they're acquiring and view those things as your goal.   
I spent years acquiring stuff that everyone around me seemed to have.
Instead of paying myself first with each paycheck, I'd spend weekends at the mall.

If friends were going to the Caribbean, we were too. Even if we couldn't afford it.

Our neighbor's getting a brand new mini-van? Me too.

HBO, Showtime, gym membership… Sign me up.
Vicki Robin said her book, Your Money or Your Life, "If you live for having it all, what you have is never enough."
It's only when we established a goal, that we had the clarity and the motivation to filter out thousands of dollars from our budget. Things that either weren't adding any value to the life we wanted, or were actually preventing us from living it.
Some Related Posts on Saving Money:
Here are 10 things we reconsidered or were able to do much cheaper: 
Living Paycheck to Paycheck With New Car Payments
If it makes sense to buy assets that appreciate in value rather than depreciate, then financing a new car must be one of the worst things you can buy. They lose 12-13% of their value each year, and even more the minute you drive it off the lot.
Big car payments are one of the main pitfalls of getting stuck in paycheck to paycheck mode.
I remember writing monthly checks for almost $500, when I had no emergency fund, and was contributing a fraction of what I should have, to my retirement fund.
It's nice driving a new car, until your first emergency expense happens and you don't have the cash on hand. Or you can't afford to take a little mini-vacation or have a bit of a social life.
But the real cost of high car payments is the compound interest you're losing out on by not being able to pay yourself each month.
I wish I had heard of Dave Ramsey's simple car buying plan back then. To him, debt is an emergency, so here's how he suggests buying a car:
If you're just starting out, save around $2000 and pay cash for a car. It'll be a bit of a clunker, but not for long.

Then, instead of forking over $450-$500 to a finance company each month, save it yourself for about 10 months. Then sell your clunker and combine it with your savings to buy something in the $6000 range.

Now you have a car that'll last awhile, and if you can keep saving that amount, you'll set yourself up with a nice emergency fund, pay off debt, and then start accumulating savings.

And if you want to upgrade your car then, you'll pay cash.
Yearly Savings: $6000
Living Paycheck to Paycheck and Paying for Cable TV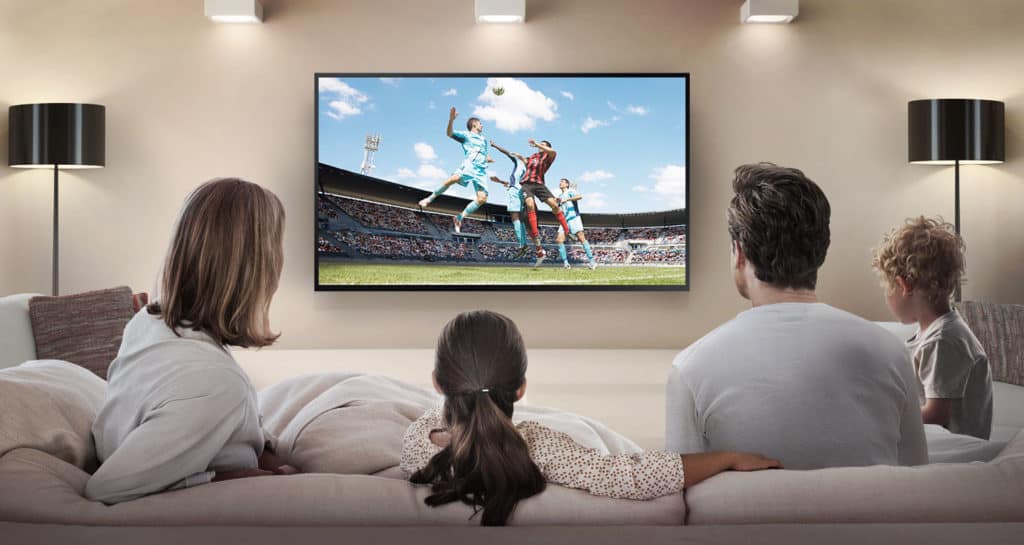 I'm embarrassed to say that I procrastinated about dumping cable for YEARS. Part of it was just my hesitation to switch from something that was 'working' and going to something new – streaming devices. 
And also, any time I called the cable company, they'd lower my bill. Not significantly, but just enough to retain me. But what I didn't consider, was that I was still paying over $45/month to rent all their equipment. In addition to the cable charges.
It bothered me that I watched a tiny fraction of the hundreds of channels they forced me to subsidize.
I finally called them last year and said "no thanks". We're saving over $100/month now, and the funny thing is, we watch literally the same shows.
How?
I disconnected all my cable boxes and returned them, and cancelled my cable subscription.

I spent a one-time cost of $39 for an Amazon Fire Stick streaming device on each TV.

We already had Netflix, and Amazon Prime movies, so we could still watch that content.

I signed up for Hulu at $8 per month, but then I upgraded it to Hulu Plus which is $39 per month.
With Hulu Plus, I see the same local networks like CBS, NBC & ABC, and I'll see the same NFL games this Fall. 
Here's a detailed post showing exactly how we switched, and how much we're saving.
I'm really happy I finally moved away from cable, and totally satisfied with Hulu. Hulu doesn't send me a four-page double-sided bill filled with broadcast fees, technology fees, and rental charges. 
It's one page, with just one charge – $39. My old cable bill was almost $200.
Yearly Savings: $2000.00
Buying Food Without a Plan
If you're living paycheck to paycheck wondering why your money is disappearing so fast, food might be the black hole. One mistake I always made, was counting money spent on groceries separate from other food.
I'd consider restaurants and take-out food as 'entertainment'. That's a big mistake, because many times, we order take-out or run to a restaurant just because we don't have the ingredients we need at home.
All food – groceries, take-out, restaurants, and work lunches should be totaled under the same category. Food.
You might be alarmed to see how much you're spending on 'food' but now you'll be able to strategize better to reduce it.
Here's the simple strategy:
Just take 15 minutes once a week and plan the meals you'll need around your upcoming schedule. Doing this can almost immediately recover several hundred dollars per month.
Here's what making a single, planned trip to the grocery store can do:
Eliminate several $25 take-out orders.

Save several restaurants trips made because there's nothing in the fridge.

Eliminate extra trips to the store for a $6 purchase where we wind up spending $36.

Eliminate that 5PM panic attack when the family asks, "So, what's for dinner?".

Plan for leftovers that can be heated for tomorrow's lunch.
One thing we've done, is to spend $5 in order to save several hundred dollars. We use $5 Meal Plan, where I'll first take a look at our weekly schedule, then select from their database of hundreds of full meals.
I'll select quick meals or longer ones, depending on what we have going on that week.
For each meal, they'll give me the steps to make it, and the ingredients. So I'll know exactly what to buy at the store. And the cost of the meals they supply average less than $2 each.
Yearly savings – $3600.00
Related: 12 Keys to Drastically Reduce Your Grocery Budget
Paying for Subscriptions While Living Paycheck to Paycheck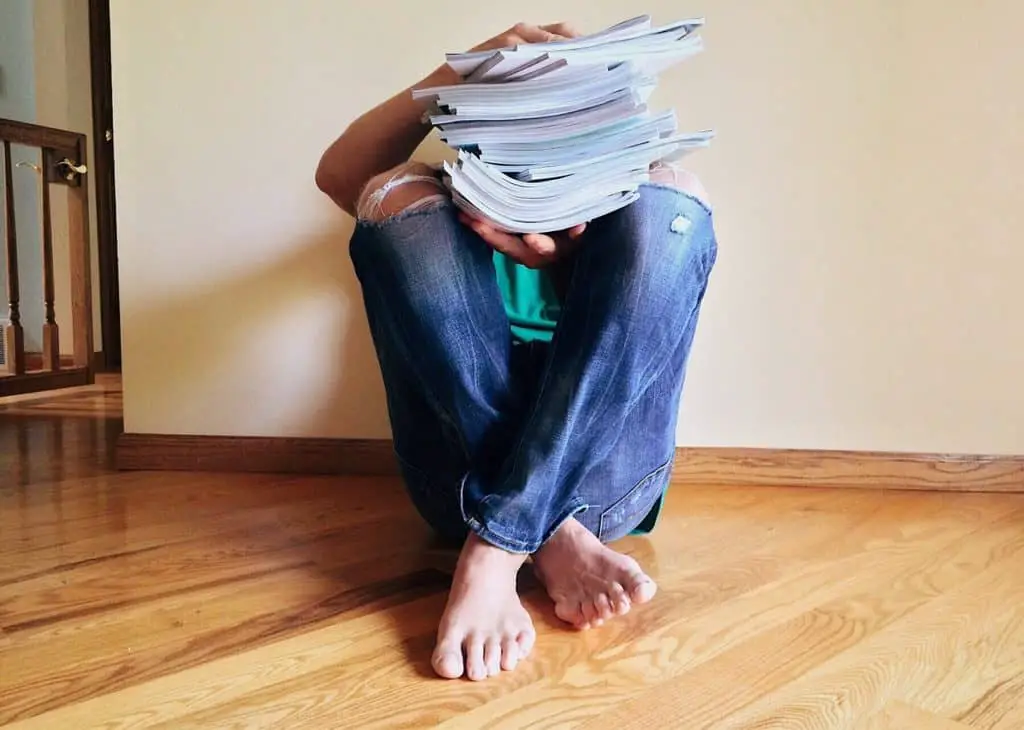 Sometimes we enter a certain stage, like buying a new home, having a baby, or starting a new career, where we want to soak up every bit of information about it.
So we subscribe to a few magazines or newsletters, thinking we'll be ahead of the game.
But a year later, we have stacks of unread magazines that we can't bear to throw away because we paid for them.
It's nice to curl up on the couch with a new magazine, but really, don't most health magazines just rehash the same "How to get six-pack abs" article?
Pinterest has tons of useful information on anything from children and parenting, home improvement, recipes, crafts, health, fitness and dozens of other areas.
And if you can't find whatever else you're looking for on Google, it probably doesn't exist.
Yearly Savings: $50
Buying Bottled Water
Buying bottled water started to bother me not as a money waster, but as a huge polluter.
I've spent dozens of weekends at my kids' soccer tournaments where usually by noon, every trash can in sight is overflowing onto the ground with hundreds of empty plastic bottles.
The average plastic bottle takes 450 years to biodegrade, and there's millions of them thrown away every day! It's scary to think of some of the damage we do to make our lives a little more convenient.
And they are really a waste of money. A reusable water bottle like a Hydro Flask can actually be more convenient because it keeps your drink cold or hot for hours.
And any Target carries water filters to put onto your faucet or in your fridge. 
Yearly Savings: $100.00
Most Household Cleaners
It's crazy how much the average family spends on various cleaning supplies – usually anywhere from $300-$700 per year!. Manufacturers encourage us to buy individual products to clean each and every surface in our home.
So you not only spend a fortune, but you'll have an entire cabinet full of chemicals when you can really just buy a few non-toxic household ingredients at the dollar store that'll clean just as well.
Here's how to clean almost any place in your home using just a handful of safe dollar store ingredients:
15 Natural Cleaners You Can Make from Dollar Store Ingredients
Yearly Savings $300.00
A Daily Starbucks Fix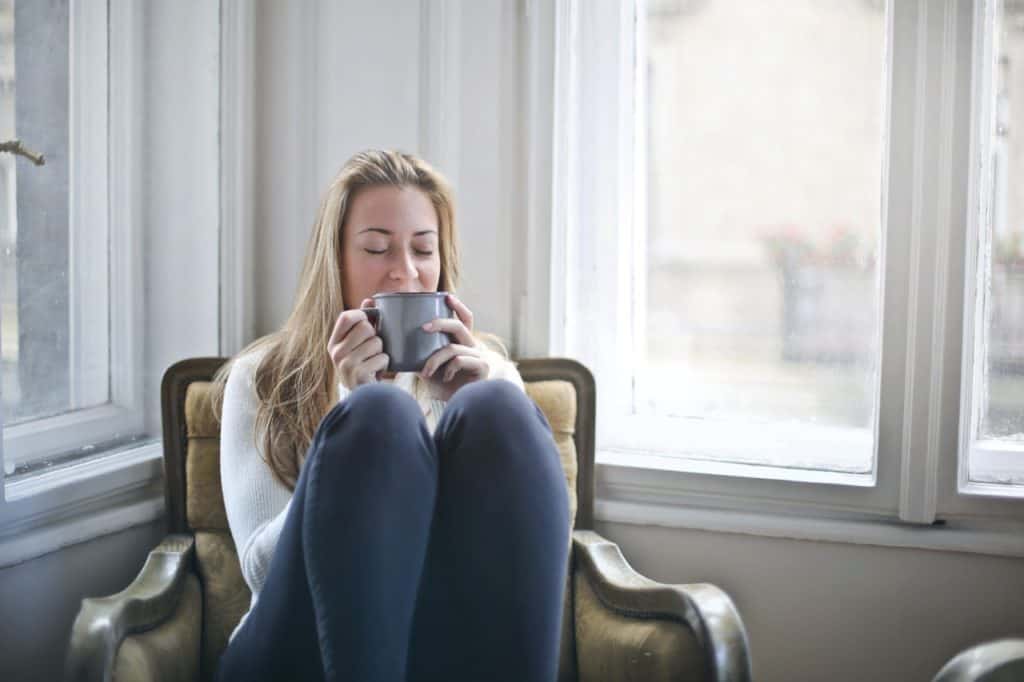 You won't get rich just from cutting down on Starbucks, but you'd be surprised how small things like this add up.
One of the offices I used to work in, started leasing out a space in the lobby to Starbucks. And every afternoon around 2pm, when I'd start to drag, I'd be down there like clockwork.
I'm not a frappuccino connoisseur, but just buying my grande coffee each work day for a year would cost almost $500.
This is one of those expenses you don't think twice about. But if at the end of the year, you were to see a breakdown of everything you spent money on, $500 would definitely raise an eyebrow.
If you're a Starbucks addict too, one way to pay for your fix is to earn Starbucks gift cards though Swagbucks. Once you sign up, you'd fill out marketing surveys whenever you have a few spare minutes. And in return, you can be paid in Starbucks or Amazon gift cards.
Surveys aren't something to make a career out of, but if you can devote a few minutes here and there to pay for your coffee habit, they're a dependable option.
Yearly Savings: $500    
Membership Stores like Costco and BJ's
One thing that's always bothered me about membership stores is just the fact that you have to pay to shop there. Maybe some products are cheaper, but if I have to buy six months worth of peanut butter to save $2, to me, it's not worth it.
Their meats and their desserts seem to be good quality. But if you're in the market for a TV or a camera, the prices don't seem any cheaper than other places. 
I think using a membership fee makes it seem more desirable, and in my case, I'd find myself making a point to go more just so I didn't waste the fee.
Maybe you've had a different experience?
Yearly Savings: $200
Keeping an Expensive Cell Phone Plan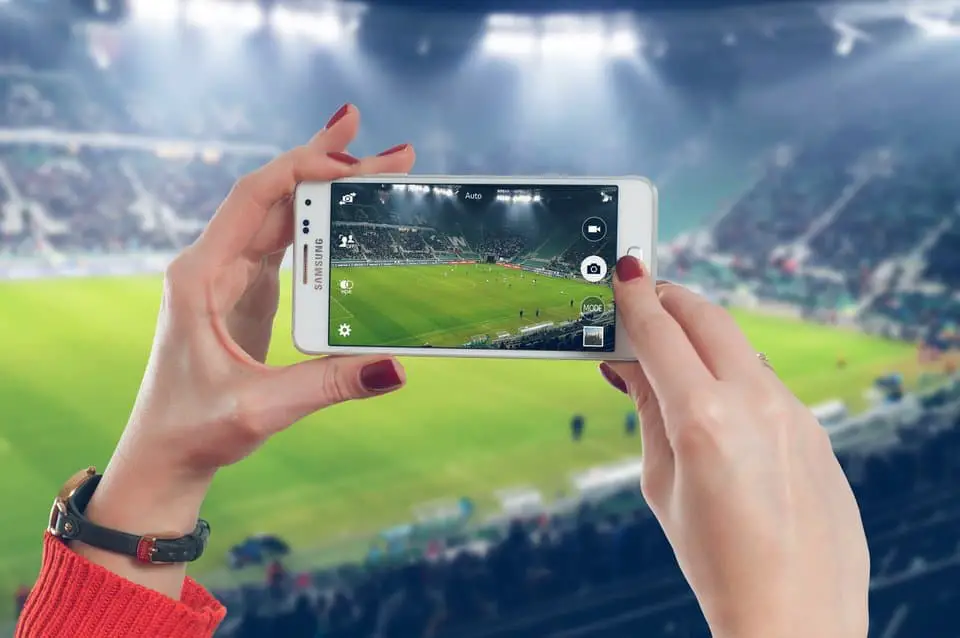 Isn't it funny how some things that didn't exist 20 years ago, are now things we wouldn't leave the house without?
Cell phones can call for help when we're stuck, give us turn by turn navigation, take photos, or access the internet from anywhere.
And the major companies like Verizon and AT&T want you to believe you should be doing it all with the latest iPhone.   
But just like the millions of people now cutting cable TV in favor of streaming, we now have phone options available where we can do the same things for a lot less money.
You don't need to spend $80-$100 a month per phone – on top of never-ending finance payments for a $1000 phone. 
Almost any smartphone can do the same basic functions – call, text, take a decent picture, write notes and surf the web.
So if you're ok with getting the same functionality and don't need the status of an iPhone, you can save serious cash – like $100 per month by going with a company like Republic Wireless.
Their plans start at (and this isn't a typo) $15 a month. Then you'd add on as much data as you need, at $5 per gig. I can't remember the last time I used more than 2 gig in a month, but that's the plan I have, so I pay $25 per month. Total.
So no, I no longer use an iPhone (Republic doesn't support them) but I use every app I've used before, like Google Maps, Notes, Spotify… I take pictures, email and do anything else I'm used to.
But I have an extra $100 a month in my pocket.
Yearly Savings: $1200
Paying for a Gym Membership While Living Paycheck to Paycheck
I love working out and at least trying to stay in shape. But if you're trying to trim your budget, there are alternatives to paying for a gym.
And it's not just the money to consider. There's the opportunity cost of traveling to and from the gym, and what else you might have been able to do in the time you commute there.
In my post, 30 Reasons Not to Go to the Gym, I broke down the real cost of my membership, where over the span of a year, I spent the equivalent of a full work week traveling back and forth to the gym.
For some people, the social aspect of a gym is important. But if it's money and time you're considering, there are dozens of free apps with hundreds of exercises you can do at home.
Since I quit paying for a gym, the only fitness equipment I own are a few sets of dumbbells, a set of pushup bars, and some running sneakers, all of which I can push under the bed when I'm not using them. So far, I've lost around 20 pounds, and I credit a few of the apps here:
7 Free Fitness Apps That'll Make Your Gym Obsolete
Yearly Savings: $600
 Buying Extended Warranties
Does anyone ever really use these? I used to purchase them, but I can't remember one time that an extended warranty ever helped me. I've purchased one for a TV, one for the tires on a car I bought, a few for laptops and a few for kids video games.
I've never needed a single one. And it's a good thing because if I did, I'd never have been able to find the paperwork for it.
Cashiers are usually encouraged to sell them. And they're a huge money maker because they exclude the most common reasons you'd ever use them.
That's probably why the Better Business Bureau says that extended warranties are a huge source of complaints.
The Bottom Line to Stop Living Paycheck to Paycheck
There's no shame in wanting the the best for yourself or your family. But it's easy to fall prey to the idea that you need three different products to clean the inside of your car. Or the latest app, the newest car and this season's jacket.
It can take years to finally have that aha moment, when you see the relationship between the bills you can't pay, the things you can't afford to do, and your home bursting at the seams with stuff we "needed".
So saving money isn't just a matter of being frugal and depriving yourself. But focusing on a meaningful goal can:
Make every day spending and lifestyle decisions easier when you know if it aligns with your plan.
Find time where there was none.
Find simplicity where there was overwhelm.
Almost 8 in 10 people currently live paycheck to paycheck. So if you're one of them, hopefully this helps you to start turning things around.
Have you found things you've been able to eliminate or combine that have helped you?
Join to Receive Your FREE eBook. 50+ Ways to Save All Year Long.