"This post may contain affiliate links. Please read my disclosure for more info.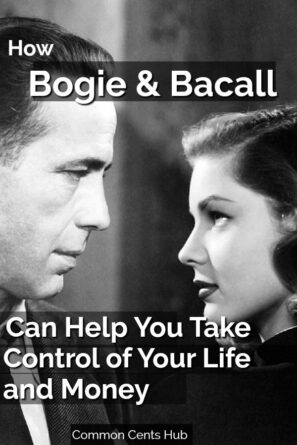 So many successful people can look back on one event and say, "that's when everything changed. That's when I began to take control of my life".
Maybe it was a setback so frustrating that it prompted them to take stock of things. Or maybe it was a spur of the moment decision, a chance encounter, or an unexpected event. 
In 1944, when they were casting the latest Humphrey Bogart movie, To Have and Have Not, the producer wanted to find out more about an unknown 19-year old from New York, named Lauren Bacall.
Lauren started modeling at 16, and had just made her acting debut two years earlier. The producer asked his secretary for some background information on Lauren, but the secretary misunderstood. She sent Lauren a plane ticket to come and audition for the movie.
Lauren was so nervous, that to minimize her quivering, she pressed her chin against her chest, faced the camera, and tilted her eyes upward.
Audiences interpreted that as "The Look", when really, she was just using the old tactic, "fake it till you make it."
Things went well enough that she was given a small part. But during filming, the chemistry between her and Humphrey Bogart was clear. Her part was expanded to a lead role, and this opportunity changed the course of her professional and personal life.
Believe it or not, how she handled this situation can help you to take control of your life – and your money.
What Does Acting Have to Do With Managing our Money?
Being successful with money is mostly due to the actions we take (or don't take) every day.
Things like:
How we choose to spend our time.

What we value.

Who we spend time with.
They're all specific actions we take over a long time, that'll hopefully bring financial stability, and eventually, financial independence.
But if you're drowning in debt right now, it's tough to focus on the future. When you're struggling to pay for groceries, or deciding which bill you can skip this month, chances are, you're not coming home and comparing index funds at night.
Living paycheck to paycheck saps more than your mental and physical energy. By focusing only on the urgent things – things you don't control – your own circle of control gradually shrinks.
You'd like to feel motivated. You'd like to feel the drive that some people have to start bringing in more income, pay off your debt and focus on your future.
So how do you find the motivation and the drive to take control of your life?
Reversing the Process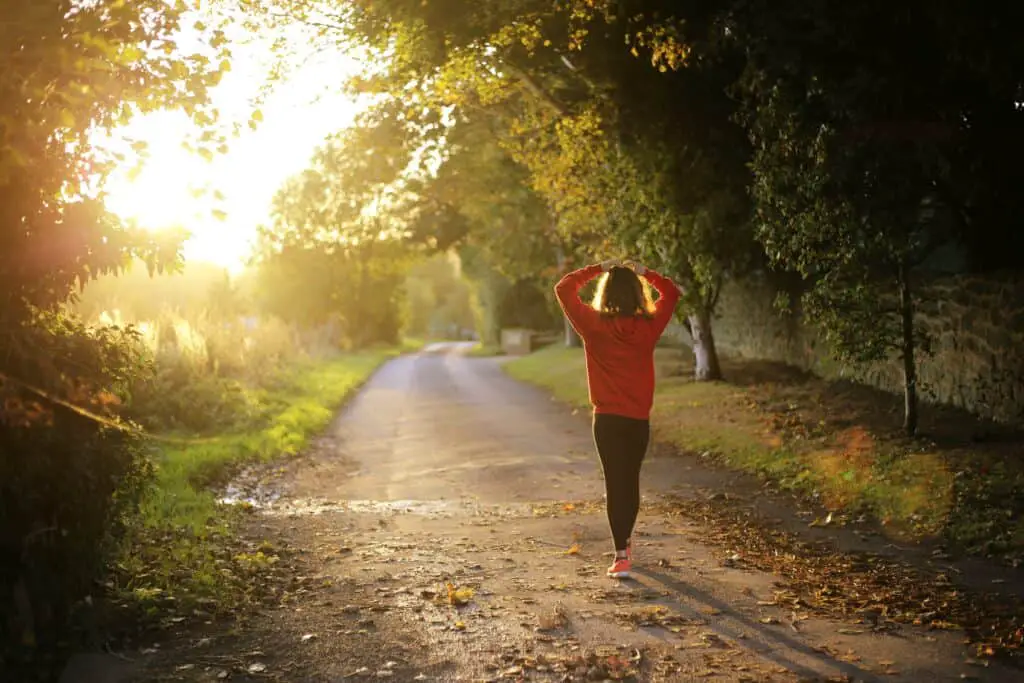 Most of us live paycheck to paycheck for at least part of our life. But can you believe 78% of us never escape paycheck to paycheck life?
We may want to, but only about a fifth of us actually do.
Seeing people in your circle starting to buy homes and take trips when you're struggling to put gas in your car can raise some serious self-doubt.
You might think, "well they're just different. They're super motivated. I wish I felt the same drive."
But maybe that's where we have it wrong.
What if, instead of waiting to feel that motivation, you can make yourself feel it.
What if you just acted like you're in control of your life?
I know. If you're so overwhelmed you can barely get dinner on the table, it seems crazy to think you can suddenly put on a smile and turn things around. 
But Gretchen Rubin, author of The Happiness Project says there really is something to it. She says to "act the way you want to feel."
She points out, "although we presume that we act because of the way we feel, in fact, we often feel because of the way we act." So, by acting a certain way, we can induce that emotion.
Marriage councilors use this strategy sometimes. A couple might come in, both wanting to save their marriage, but they've drifted apart for ten years. They feel so distant from each other, they can't see how they'll ever develop feelings for one another again.
Sometimes the advice is to ignore the end goal for the time being, and just be kind to each other. Do things that show you care. And eventually, your actions can begin to rekindle your feelings.
Here's another example:
How many times have you heard about an actor and an actress falling in love on the set of a movie?
Ryan Reynolds and Blake Lively in Green Lantern.
Goldie Hawn and Kurt Russell in Overboard.
And yes, Bogart and Bacall in To Have and Have Not.
None of them sought each other out. They didn't feel like developing a relationship with each other, and then set out to make a movie together. 
They were put into a certain situation, and then acted as if they cared for each other. Then the feelings developed.
Take Control of Your Life in Baby Steps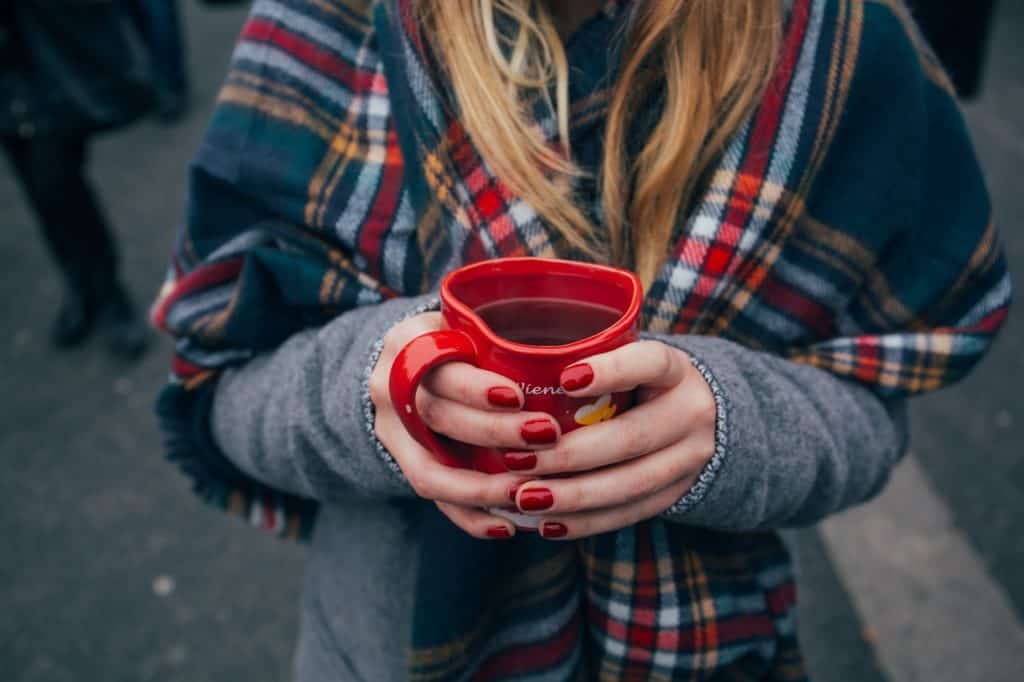 If you're struggling now just trying to get through the week, then suddenly feeling the motivation to tackle your debt and figure out a retirement plan seems unrealistic.
But what if you started taking control of other areas – simple things that have nothing to do with money.
Things like your physical health, your sleep, your diet, or how you manage your time and your home.
Ask yourself:
How much sleep do you get?

Are you up late every night? Doing what?

What if you had a set bedtime, got up earlier, and had an hour or two to yourself?

What could you do in that time?

Is there physical clutter around your house?

What if you took a day to throw out or donate stuff? Or tackle one closet or one room per day.
By taking control of the things in your immediate circle – your physical and mental health, and your physical space, you're acting in control of your life. And according to the theory, once you act the part, you begin to feel the part.
Being in control of the things close to you should spark the motivation to expand your own circle of control.
If you've decluttered six years of stuff from your closets, what's to stop you from decluttering your expenses. So you cancel cable. You buy a streaming box and start paying a fraction of the cost.

You organize your bills and look through your bank statement. You see all the take-out orders, and how much you spend on groceries. So you write up a meal plan for the next few weeks, and save $200 next month.

You take control of basic things like your bedtime and your morning routine. These simple actions begin to make you feel clear headed and in control. Two weeks from now, that feeling spurs thoughts of your future. So you sit down and document your net worth. You put a reminder in your calendar to check it again next month.

You buy a planner and start using it for appointments, bills and debt payments. Now that you feel more control over your money, you set a target to be debt free.

Seeing your debt start to shrink makes you feel even more empowered. So you get your credit score, and you set up an emergency fund.
Final Points
If paycheck to paycheck life has left you feeling lazy and uninspired about your money, try taking small actions – things you can easily adopt, that may have nothing to do with money.
And once you feel more control over the things close to you, see if those feelings don't expand outward to other areas. Areas like your finances, your career, your education, your life goals…
When Bogart and Bacall were brought together to film To Have and Have Not, they were 25 years apart in age. Think they would have sought each other out if not for this film? Probably not. But once they acted out their attraction, they felt an attraction.
How do you want your script to read?