"This post may contain affiliate links. Please read my disclosure for more info.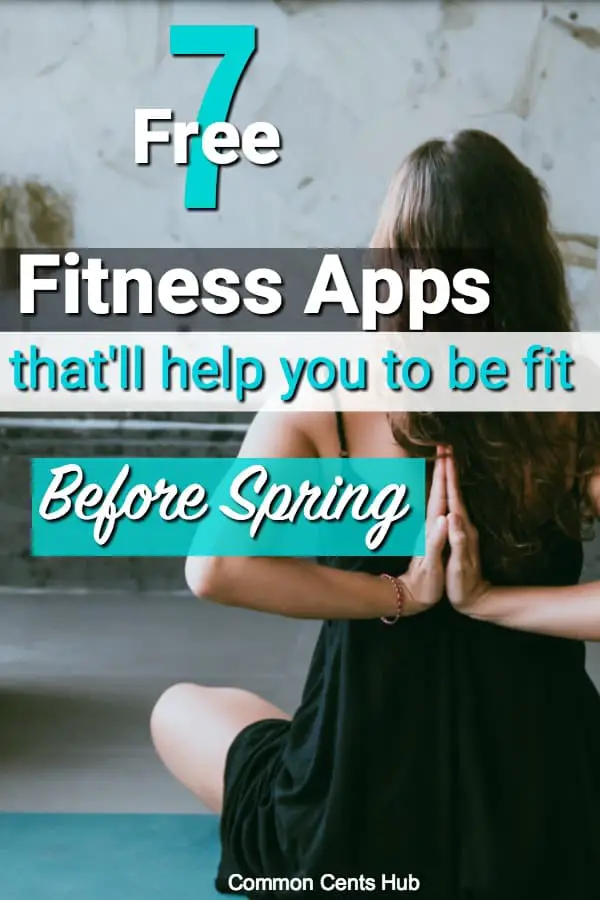 Some good things come with age. Things like wisdom, maturity, and maybe a bigger bank account. But not without a cost.
The competition for our time each day, is a battle between work, relationships, kids, meals, chores, commuting, and whatever emergencies come our way.
So the things that may have once played a big role in your life, like fitness, can gradually take a backseat.
Especially when "fitness" means driving back and forth to a gym, making sure you have just the right gym clothes, and then finding money to pay for the gym.
Being fit may still be important to you, but if it's not consistent, then it's not really working. The key is fitting the habit into whatever other priorities you have at this stage.  
If you can only squeeze in 20-30 minutes early in the morning, at night, or when the kids are napping, you can still get a good workout with some of the free apps available.
Nobody cares what you're wearing, and maybe the money you save can pay for a night out.
Some other great ways to save and be more productive:
7 Free Fitness Apps That'll Make Your Gym Obsolete

If you're trying to lose weight, there's no way around it – you need to know how many calories you're consuming. That's why I could never lose that last 10 pounds. I'd run and workout, but then eat all day long and have no idea how many calories I was eating and drinking.
But really. Who has time to sit and look up calorie counts?
My Fitness Pal makes it so simple that those last 10 pounds are finally coming off.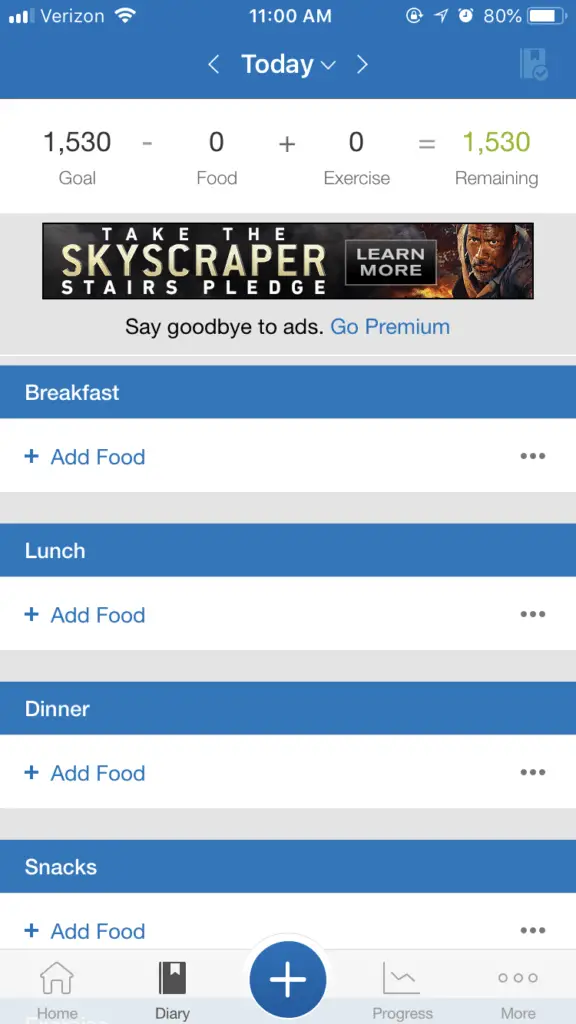 You just enter your height, weight, dob, sex and activity level. Then you'll enter your goal weight, and how much you'd like to lose per week to get there. The suggestions are either 1.0, 1.5, or 2.0 pounds per week.
Within 3 minutes of using MFP, I knew that my daily recommended calorie intake to reach my goal was 1520.
Then I just went to the kitchen, clicked "Add Food" and used the built-in barcode scanner to record some of the foods I eat most often. MFP records the calories for one serving size, then adds them to your food database. How easy is that!
So for each meal or snack, I just select the food I'm eating and I have a running calorie count for the day. So far, I'm averaging a half to one pound lost each day.
Knowing the real calorie count of the foods you eat is a real eye opener. It's showing me for instance, that there's a huge difference between say, 1 and 3 tablespoons of peanut butter. Like, 400 calories difference!
My Fitness Pal doesn't include any built-in workouts, but it has a database of cardio and strength exercises that you can choose from and add to your daily diary.
For the cardio exercises, it'll add those calories to your daily total. So for instance, if I ran 30 minutes at an 8 minute pace, MFP shows it would burn 488 calories for someone my size. So my calorie allowance for that day would increase by 488.
I got a kick out of their cardio activities database – I never considered things like lawn mowing, ice fishing, croquet and even billiards actually burned calories! So whatever your game, they probably rate it.
Try My Fitness Pal for Apple or for Android .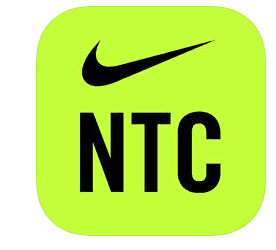 Nike+ Training Club (strength & cardio)
When you first login, you're prompted to enter the activity level you want – light, medium or heavy. Depending on your answer, you'll see various workouts. They're all labeled, like Upper Body Core Blend, Glutes to the Max, Quick Butt Toner, Full Body Dumbbell Toner, or Quick Core Crush.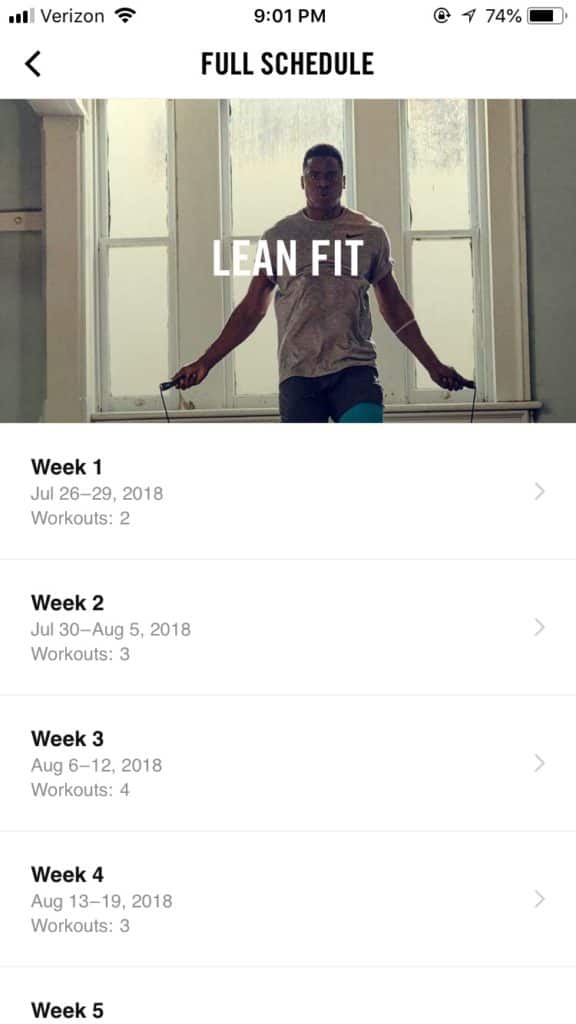 If you're looking for varied workouts where you can just prop your phone against the wall in your bedroom, hotel room or anywhere, this is it. In fact, a friend of mine brings this to the gym with her and follows a routine each time.
There's a good variety of strength and cardio workouts, and a lot of time durations. They also have warmups for everything. Whatever workout you choose, someone demonstrates it and provides a narration.
If you have your own free weights, you'll find plenty of new ways to use them, but there's also a ton of routines that don't require any equipment.
Of course, you can also shop for the latest Nike workout gear, but there aren't any ads that interrupt your workout. 
Try Nike+ Training Club for Apple or for Android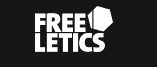 Freeletics Bodyweight (for strength)
What if you don't own a single barbell? Or a yoga mat. Or even workout clothes. You just want some exercises you can do on your bedroom floor that use nothing more than your own body weight.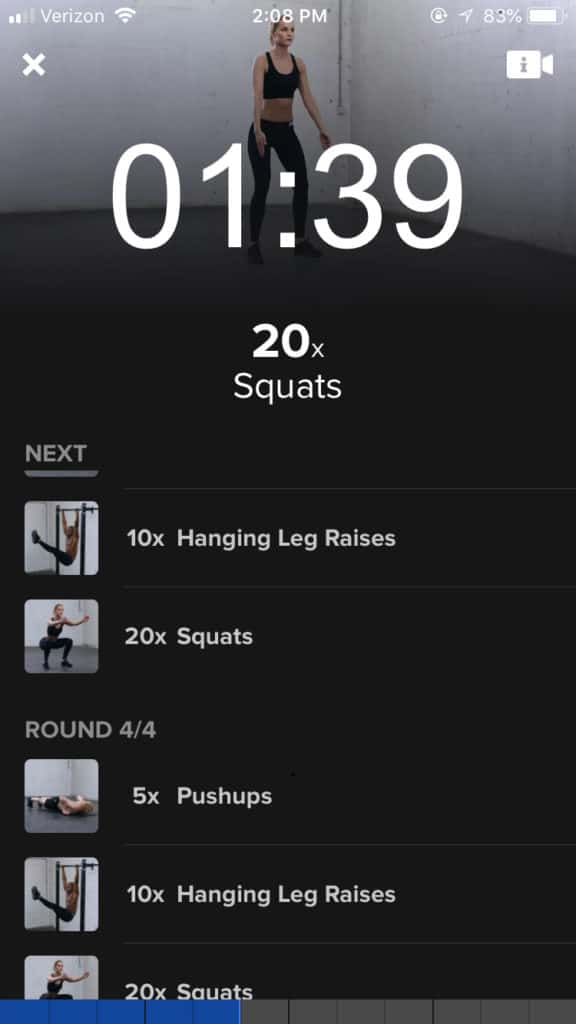 Freeletics has over 900 different equipment-free workouts. And they're based on time, not a number of reps. You can pick from dozens of cardio or strength workouts that last between 5 and 30 minutes.
In each workout, you'll see small thumbnails of the exercise sequence on the side so you can see what's next. And in the foreground you'll see someone demonstrating the current one. A timer starts, and you just tap to go to the next exercise when you're ready.
When you first login, you can opt to receive emails with training and nutrition tips or you can pass. They'll also offer paid coaching which you can bypass too.
There's a running module, where you can pick a distance, then the app will activate it's GPS, find your location, and then alert you once you've completed that distance.
There's also a separate, more full-featured Freeletics Running app you can use. And their blog has tons of great articles on training better, nutrition and general well being.
Freeletics is one of the best free fitness apps for basic no-nonsense exercises you can do wherever you are.
Try Freeletics for Apple or for Android.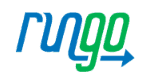 One reason I like running is that you don't need a ton of equipment. Just a decent pair of shoes. And it's great to experience a new area on foot, but sometimes we may be hesitant because we don't know the area.
RunGo can audibly guide you along 100,000+ routes through cities, parks or trails so you can stay in shape wherever life takes you.
Whether you're in Austin, Nantucket, New York City, or even sitting at home, you'll find a measured route. Or you can create your own route and upload it. 
Here's a pretty cool demo:
One feature I like, is that you can create and download routes in advance. This way you can explore a new city without using data while you're running.
You can use RunGo casually just to find routes and guide you, or you can log them and save stats like time, pace or elevation.
There are other running apps that provide audible guided routes, but RunGo is one of the only ones that offer it with their free version. It'll also work with an Apple watch if you want to travel even lighter.
Try RunGo for Apple or for Android
What if You're Pressed for Time? – Is 7 minutes really enough?
How about those times when you wake up a little early, but not early enough to do a full workout? Or you have 20 minutes before you need to pick the kids up.
Think that's not enough time to workout?
Researchers at the Johnson & Johnson Human Performance Institute in Orlando, Florida published an article that says just seven minutes of high-intensity circuit training using just body weight as resistance is definitely beneficial.
It'll help decrease body fat, improve insulin sensitivity, VO2 max (how efficiently your body uses oxygen), and muscular fitness. And to prove it, they created their own app:

Johnson &Johnson's 7 MINUTE WORKOUT
J&J's 7 Minute Workout was designed by the director of exercise physiology at their Human Performance Institute in Orlando, Florida. It's been downloaded over 3 million times, so it's one of the more popular quick workouts.
It's got 22 preset workouts and 72 exercises. And you can customized them into around 1,000 variations.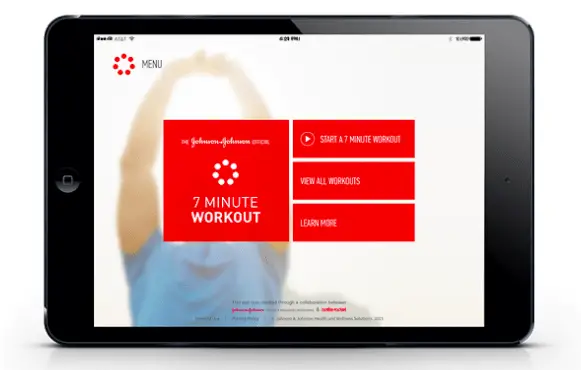 First, you'll enter your fitness level. Then each time you use it you can choose the standard workout, your "smart workout" (the one based on your fitness level) or you can choose anything from the workout library.
For most of the workouts I did, there were 12 exercises for 30 seconds each, and 10 seconds of rest in between. And seven minutes later, you're done.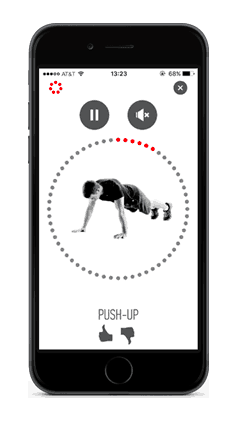 The exercises have audio cues which are great to prevent you from slacking on your form and breathing.
It's free, and if you want, you can link it to your Apple Health account, which can give you reminders.
So if you don't have time for the gym or to go out for a run, it's a way you can still start the day with a win.
Try 7 Minute Workout for Apple or for Android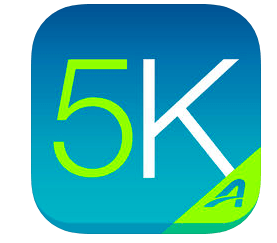 Couch to 5K
It's amazing how time passes. One day we're carrying our snack into the living room, and we suddenly realize there's a permanent ass imprint in the couch. Getting out the door now's gonna be intimidating. You'll time yourself going around the neighborhood or the park, and get totally frustrated that you can't keep moving for more than 100 yards.
So you return home. Defeated.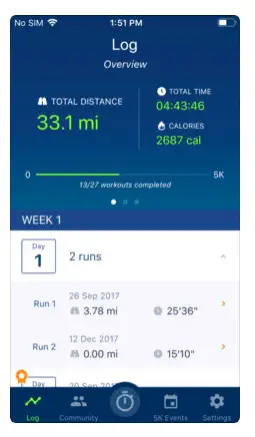 Couch to 5K is made to make that transition easier. The goal isn't to time yourself each day and then try to beat it tomorrow. It's to make the transition from ass-planting, to walking, to a walk/jog combo and gradually to a jog.
It's to get used to moving continuously for a longer and longer period. If you can get out and move for 30 minutes, who cares whether you cover 2 miles or 3 miles. You're still getting the health benefits.
But what'll happen in the meantime, is that you'll get familiar with the faster pulse and the sweat. You'll expect your thighs to scream at you in the first mile, but you'll know it'll pass. And gradually, you'll go from almost all walking to almost all jogging.
Couch to 5K will help you to get to that point.  All you'll need to do, is dedicate around 30 minutes, 3 times a week for 9 weeks. There's an audio coach that'll guide you through workouts, and you can log your progress.
The goal here is to get you to a 5K. But you never know. Once you see the weight coming off, your energy increasing, and your couch returning to form, you might just make it a permanent change. That's definitely a win!
Try Couch to 5K for Apple or for Android

Pocket Yoga ($2.99)
Ok, so they've all been free so far, but this one will set you back 3 bucks. I included here because most Yoga apps are either more expensive than this, or they give you only a bare bones version unless you pay a premium price to unlock the majority of it.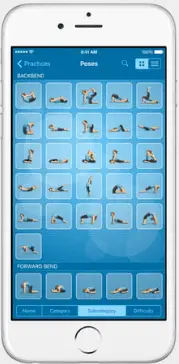 Aside from the physical benefits like increased flexibility and better muscle strength and tone, yoga has a ton of other benefits. It can help improve your focus, sleep patterns, metabolism, circulatory health and even help with weight reduction.
Ha! And you thought it was just for calming the f*ck down.
Pocket Yoga has more than 200 illustrated poses with detailed voice instructions. You can preview various practices and play your own music with it if you want. The app will log progress every step of the way.
Pocket Yoga is compatible with Apple TV, so you can also stream sessions via AirPlay. Or if you wear an Apple Watch, Pocket Yoga will use it to display the current pose, time remaining, your heart rate, calories burned, and a lot more.
There's a library showing the correct posture and benefits of each pose, along with the Sanskrit name.
And another benefit – you don't need Wifi to play them. So use your imagination and take it to the beach, the back yard or wherever. 
Try Pocket Yoga for Apple or for Android
Final Points
The tough thing about getting fit is that it's so damn regular. Nobody knows when you skip the gym for a few weeks, or that you sneak a few Chips Ahoy's after every meal.
But your body does. It doesn't matter that you wrote a check to the gym. Or that it was on your calendar.
The things that sabotage our effort to be healthy are:
Lack of time.
Lack of money.
No easy way to track our progress.
No easy way to log our activity and be accountable.
Not enough awareness of how the food we eat affects our progress.
It's amazing how some of the tools to help us out the most are right under our noses. And free. So if you're struggling to get to the gym, or pay for the gym, try a few of these out. You deserve it.
Are you using any of these now, or have another free fitness app you recommend?