"This post may contain affiliate links. Please read my disclosure for more info.
If your attempts at budgeting always seem to end in frustration, it could be that it's missing a key ingredient – sinking funds.
Kind of a strange name, but I'll show here, how to setup sinking funds to finally make your budget predictable.
See, budgets are easy enough to create. But most people give up on them when life's surprises make it impossible to follow. 
And that could be why almost 80% of us never escape paycheck to paycheck life.
Setting up sinking funds is really easy, and the benefits they bring are worth it – less budget surprises, less debt and more checkmarks on your bucket list!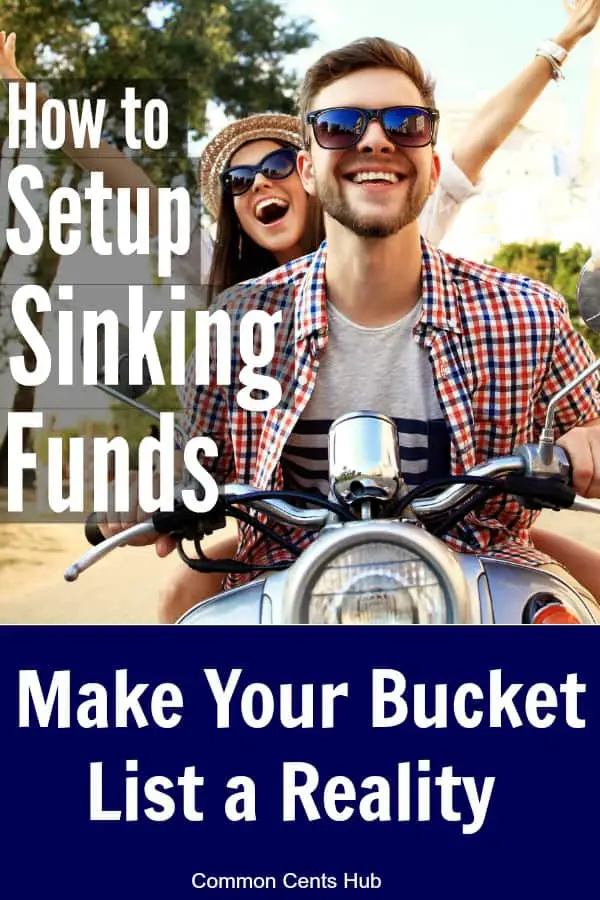 Can you relate to this?
You're caught up on bills and it finally seems like you've got a handle on things. Then your daughter comes home and announces that her sports team is getting new uniforms. She needs $200 by the end of the week.
So you sit down with today's mail while you figure out how to juggle things around… and there's your quarterly water bill for $290.
Ouch! Just when you thought you were making some headway, surprises like this can keep you struggling month after month. They're not true emergencies, but nonetheless they need to be paid.
What do you do? Put one on a credit card? Skip another bill? Or make the coach wait and then suffer the embarrassment?
Here's what setting up your own simple sinking funds can do:
Eliminate those surprise, non-emergency, but necessary expenses that keep you struggling.

Put a target date on some things you want to buy.

Finally have have a simple, monthly budget that works.
Sinking Fund vs Emergency Fund: What's the Difference?
You'd use an emergency fund to pay for things that happen unexpectedly that have an immediate impact on your life. It's a hardship that needs to be fixed and paid for right away.
Things like:
Your clothes washer is shot.

Your shower is leaking into your wall.

Your car won't start.

A friend or family member in another state passed away so you need to travel on short notice.
A sinking fund is for things you need to pay for, but they're not showstoppers right now.
It could be that quarterly bill that always seems to catch you by surprise. It could be school or sports expenses for your kids. A sinking fund can also pay for expensive things you want – like a vacation or your next car – rather than taking on more debt.
How to Organize Sinking Funds
Using sinking funds can enable you to finally take control of your money and stop playing a guessing game. But since we all have unique expenses, the best way to get started is to first look over your bank statements for the last three months or so.
Write down every category of expense, and keep an eye out especially for those expenses that don't come every month, but always trip you up.
Your budget works best when it includes just your regular, monthly bills. The simpler it is, the better.
But you'll also need a way to pay for these expenses:
Emergencies – Things like a car repair or a plumbing leak.
Unexpected, but not Emergencies – Things like school supplies, class trips, athletic uniforms, irregular bills etc.
Planned Expenses – Things like a car replacement, a vacation, or a home improvement.
The traditional method of maintaining a checking account and a savings account just isn't efficient. Because even if your savings account is for "unexpected expenses", you're still not sure where all your money is going.
You're still playing that guessing game of how much to keep in your account, and where you're spending it.
Many credit unions and online banks allow you to open as many accounts as you want for no extra charge. So rather than depositing a lump sum into a savings account and hoping it's enough, why not take more control by depositing specific amounts into several accounts?
Examples of Sinking Funds
Here are some sinking fund examples to help you get started. Setting these up will help you to be prepared for unexpected expenses, but they'll also help you to pay cash for the things you want.
Use a Sinking Fund for Home Expenses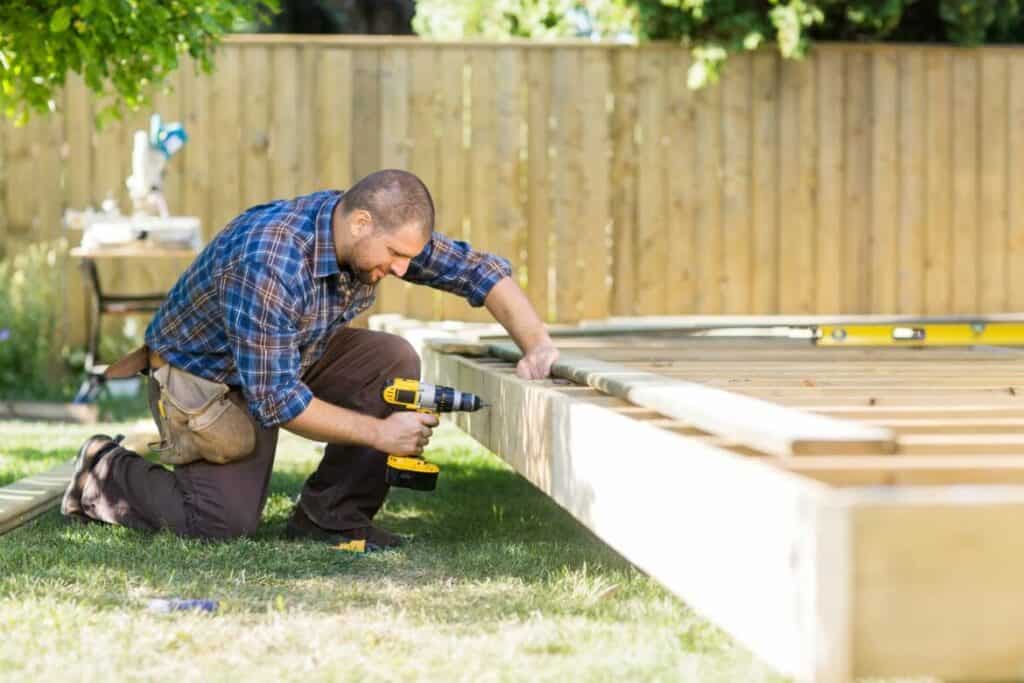 A sinking fund can help you save for a down payment on a home, but it'll also come in handy once you move in.
Your emergency fund would pay for things like a broken clothes washer. But maybe you'd like to install a patio or a hot tub in the back yard. They're not emergencies, but they're expensive, so they can't be paid from your monthly budget.
A sinking fund can take your dream of a backyard oasis and put a target date on it.
RELATED: 6 Easy Ways to Boost Your Home's Value This Weekend
A Sinking Fund Can Pay for Your Vacation
A staycation is nice, but getting away and disconnecting from every day life can do wonders to recharge you mentally and physically.
But not if you spend that time worrying about the $3000 you just charged on a credit card. A sinking fund can help you to take a guilt-free break and go explore life outside your home town. The anticipation alone, as you watch your fund grow can help you to enjoy it all the more.
A Sinking Fund for Kid's Activities
Last year my daughter's Spanish class announced an optional trip to Costa Rica. It would have been hard for me to say no when most of her friends were going, but the cost was over $2000.
Since we had about a year to come up with the money, a sinking fund was a perfect way to save for it. In fact, after the trip I kept it open to help pay for things like soccer tournaments, uniforms, registrations and dental braces.
Quarterly Expenses Like Water Bills & Taxes
Our water bill has almost doubled in the past decade, and since it's billed quarterly, it can be a real gut punch if you're not prepared for it.
Some bills are also variable depending on the season. But dripping a small amount into a sinking fund will take the sting out of it.
A Sinking Fund Can Pay for Your Next Car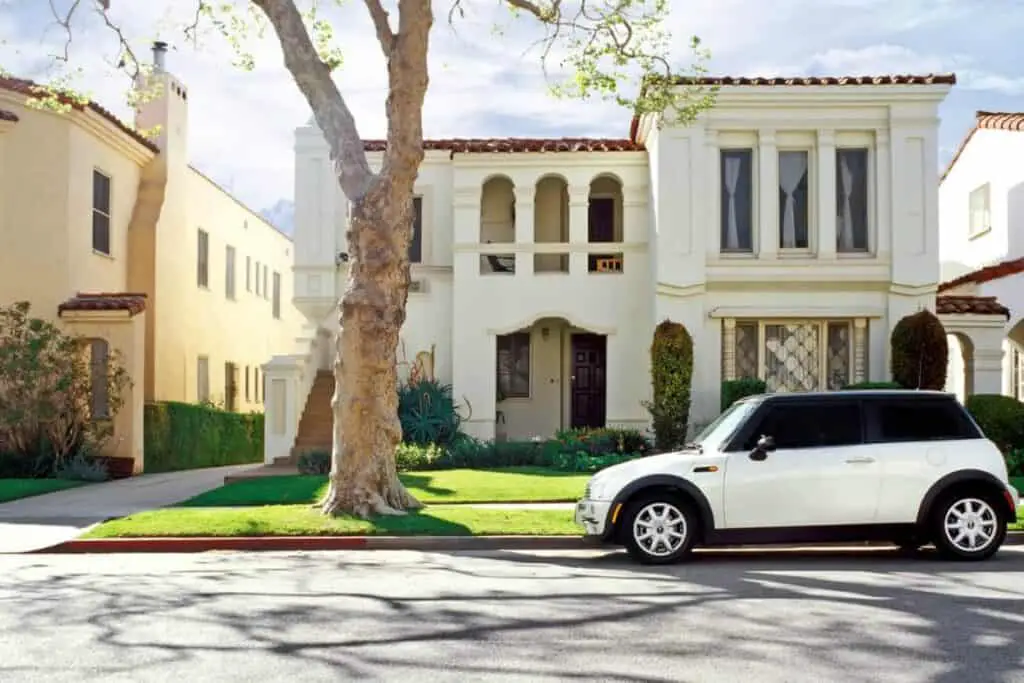 A sinking fund is a perfect way to be prepared for that inevitable day when you need to bite the bullet and replace your car.
It's hard to even call a new car an "asset" when it depreciates 20% the minute you drive it off the lot, and another 10% each year. So financing the bulk of it – with interest, can put you under water pretty quickly.
Even if you go for a pre-owned car, paying cash can help you to upgrade your wheels without having to rearrange your life to pay for it.
Sinking Funds Can Pay for Wedding Expenses
Whatever size celebration you have in mind, wedding expenses add up pretty quickly. Even attending someone else's wedding can cost an arm and a leg between travel, hotel, meals, a wedding gift and an outfit.
If you have a while to save, a sinking fund will help you to enjoy the celebration rather than worry about next months credit card bill.
Remove Money Stress from Christmas with a Sinking Fund
The holiday season can be a whole lot more enjoyable when you know you won't be paying off credit cards until next July. A sinking fund is a perfect way to plan ahead. Starting in January, $20 a week can build a $1000 nest egg by December.
Pay for Furniture with a Sinking Fund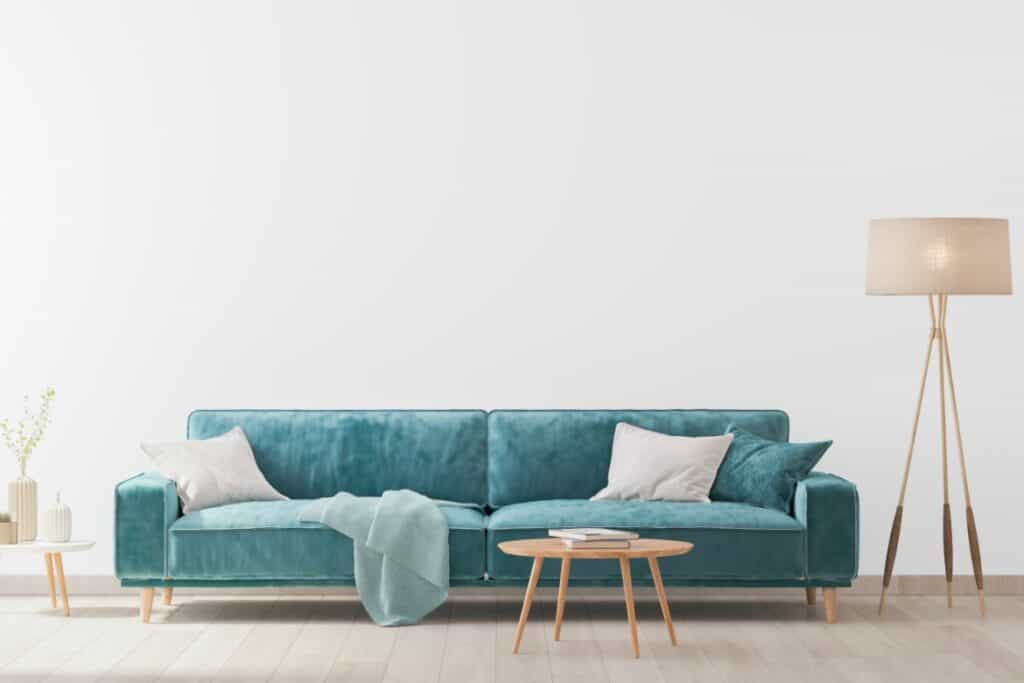 There's nothing like having a comfortable place to crash at the end of the day, but furniture is expensive. Financing it can keep you in debt for years, and the terms may not be as good as advertised. 
If your local store advertises a $3000 living room set at zero percent interest, it probably comes with a specific payoff term. And if even a dime remains unpaid by then, they can tack on the entire term of interest payments. Suddenly your $3000 purchase becomes $3700.
Your sinking fund may even give you better bargaining power, since some businesses will offer a discount for paying cash.
How to Start a Sinking Fund
It's easy setting up sinking funds, and once you do, it's a great feeling knowing you can actually have a predictable budget.
Here's how to get started:
Determine the item you're saving for – a home improvement, an irregular bill, a vacation etc.

Open a savings account that'll enable you isolate this money from your checking account.

You can assign a nickname to your account, both online and on your budget at home.

Determine how much you'll need to deposit. For instance, if your water bill is $300 each quarter, you'll need to deposit $25 each week. And 12 weeks later you'll pay it without so much as a hiccup in your budget.

Now just setup an automatic transfer of $25 each week from your checking account into your sinking fund.

Repeat this process for each irregular expense, or each item you'd like to save for.
Where to Put Your Sinking Fund
Online savings accounts are perfect for sinking funds for a few reasons:
You want to separate your sinking fund from the money you pay regular monthly bills with.

When it's a dedicated account, it's motivating to see it increase, especially if it's for a vacation or something you really want.

Online accounts generally have higher interest rates than your traditional local banks.
We setup our sinking funds using the CIT Bank Savings Builder account. It's simple to open, and charges nothing for transfers. As long as you deposit at least $100 a month, it pays over 11x as much as regular savings accounts. 
Are You Ready to Take Control?
Setting yourself up for success, especially with money, has always been about doing some work now that'll pay off later. That's the idea behind sinking funds. For around 30 minutes now, you'll be able to: 
Have a monthly budget that works. You'll be able to start zeroing in on expenses because there won't be surprises. 
Avoid debt when you're prepared for those "once in a while" expenses. 
Stop delaying the things you've wanted to do, like a vacation or a home improvement. A sinking fund can help you to put dates on your wish list. 
Moving from paycheck to paycheck life, to building wealth doesn't necessarily mean making six figures.
In fact, a recent study by Lending Tree found that 44% of millennials earning between $100,000 to $149,000 are living paycheck to paycheck.
It's more about taking control. Setting up your own simple systems to direct your money. Sinking funds can be a really easy part of that. 
How about you? What accounts could you setup to make life easier? 
RELATED: Values Based Budget: How to Manage Your Money AND Do Things You Love
MORE WAYS TO MANAGE YOUR MONEY EASIER