"This post may contain affiliate links. Please read my disclosure for more info.
Finding ways to save money on everything is great. But finding easy ways to save hundreds of dollars per month? Now I'm listening! If the way to get ahead is to spend less than you make, then the more ways the better. Here are ten insanely simple ways to save money every day that'll give you an instant raise.
Go out for dessert rather than dinner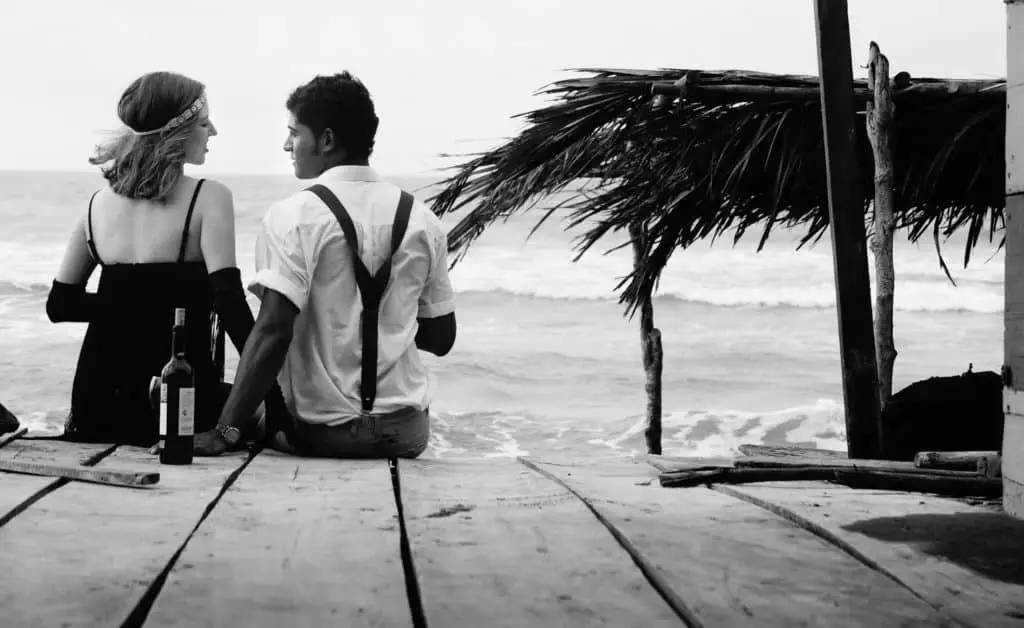 We're so used to living in a super-sized society that we go out to dinner and spend $25-$30 on a huge entrée. Add in appetizers, drinks, and dessert and you're walking out of the restaurant $100 lighter.
To save money, try making something other than food the focus of your night. Then go out for a drink and appetizer, or coffee and dessert or even hot chocolate on a cold night. Or visit that little ice cream place you've been wanting to try.
Or for those nights when you do go out to dinner, try a BYOB instead of paying $5-$8 per drink.
Take 10 minutes to adjust your withholding tax
Do you get a large tax refund each year? Like a few thousand dollars? It's nice to get a windfall of money once a year. But if you're struggling every month, you may be better off taking 10 minutes to adjust your W4 form and give yourself a raise.
Your annual refund won't be as large, but if you're trying to eliminate debt or save money it may be better to have the extra cash each week.
If you're not sure how to adjust it, here's a simple calculator that'll help.
Reconsider that expensive gym membership
When you consider the cost of a gym membership, it's easy to justify around $30 per month. I mean it is for your health right? But you'd be surprised at the annual cost of a gym in money and time over one year. Traveling to and from a gym 2-3 times a week costs you the equivalent of about 4 work weeks in time! Not to mention the membership cost.
So, consider the opportunity cost of traveling to a paid gym several times a week. What else could you have done in the equivalent of four work weeks?
There are loads of free videos on YouTube and tons of free phone apps for anything from cardio to resistance training. Or you can save money by borrowing videos from the library.
Here are a couple great alternatives to a paid gym:
Save money on store brands
I grew up eating Jiff peanut butter almost every day. But it's funny how once you're the one who shells out the grocery money each week, that store brand for a dollar less looks pretty good.
It may not seem like much of a difference spending a dollar more for your favorite brand of peanut butter or anything else. But suppose you're spending a $100 per week on food. If you can mix in some store brands to save 15% on your total bill, you'll be saving almost $800 for the year.
This is especially true with medications. A ten-pack of my favorite allergy medicine, Claritin is usually priced at over $1 per pill. But the generic store brand has the exact ingredient, 10 mg of Loratadine and is priced at $2.25 per 10.
Don't overlook that $1 to $2 difference. Because over the course of a year, the difference can amount to the cost of two entire months of food!
Re-think your idea of a night on the town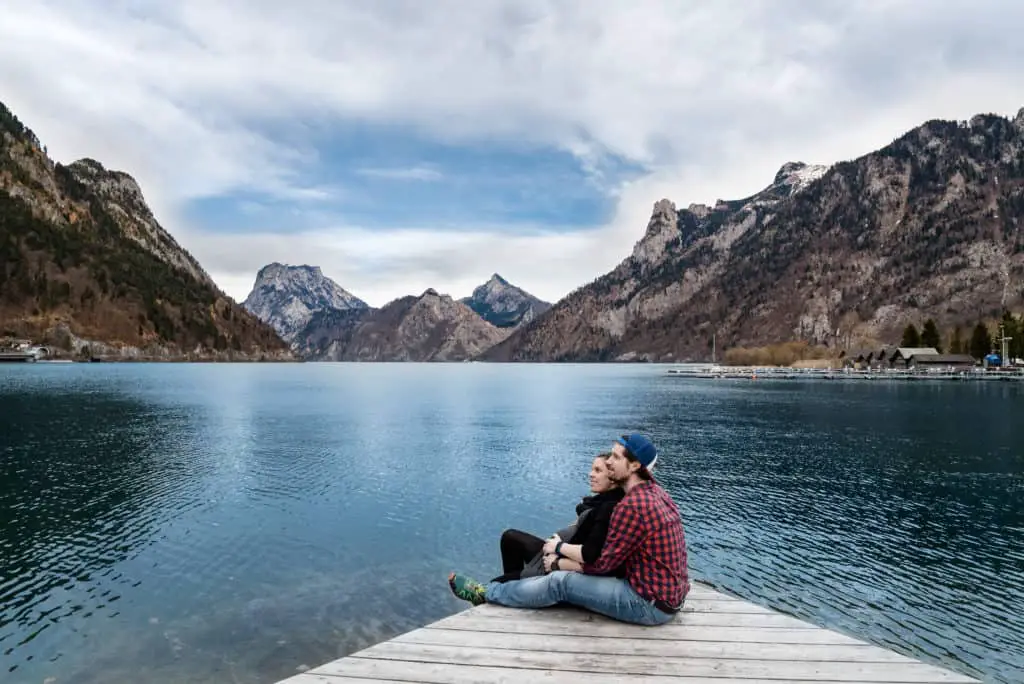 We live about an hour from NYC and to drive there for a night out it'll cost around $75 between highway & tunnel tolls, gas and parking! And that's just to get there! Add tickets to an event and dinner and you could easily spend a week's pay!
There are loads of things to do closer to home that'll save money. Local concerts, minor league games, local festivals. Check the websites for any colleges around you, your town or county website, any athletic clubs, and you'll find plenty of scheduled events.
Sometimes it's nice to splurge a bit to see a show in the city, but you can still save money on transportation. Try taking public transportation at least part of the way. Parking outside the city and riding a train in will save money and usually deliver you near most attractions.
Most large cities subway systems are fairly easy to navigate and you'll save money by using them over taxis.
Stop Using Credit Cards
If you're trying to move past the paycheck to paycheck lifestyle and begin to save money, then buying things like furniture on credit is one of the worst things you can do.
Spending $2000-$3000 on a new living room set may give you a small amount of temporary satisfaction.
But again, the payments aren't the only thing hurting you -it's the opportunity cost. Making minimum payments for 2-3 years on a high-interest loan prevents you from doing other things. Like saving money in an emergency fund, an IRA or even a vacation fund.
You're much better off doing some kind of side hustle to save money for big purchases. You'd be surprised how quickly you can save money by giving up a bit of free time and generating a regular side income.
Here are some great ideas on how you can save money every month doing things that don't require a lot of experience.
Save Money by Eliminating Cable TV
In many areas (like mine), cable TV has had a monopoly because fiber has never been installed. So, the cable company continues to raise prices year after year, and gouge you for renting cable boxes, DVRs, modems, and remotes.
Streaming boxes were an alternative, but they lacked the ability to deliver local network channels. Not anymore. Check out services like Hulu, where as of May 2017, they offer pretty much the same content – including local channels for a reasonable price. And you can eliminate the monthly equipment rental charges. We were paying over $40 per month just to rent their cable box and other equipment.
Here are 20 Ways to Watch TV Without Cable
Brainstorm Cheap Date Ideas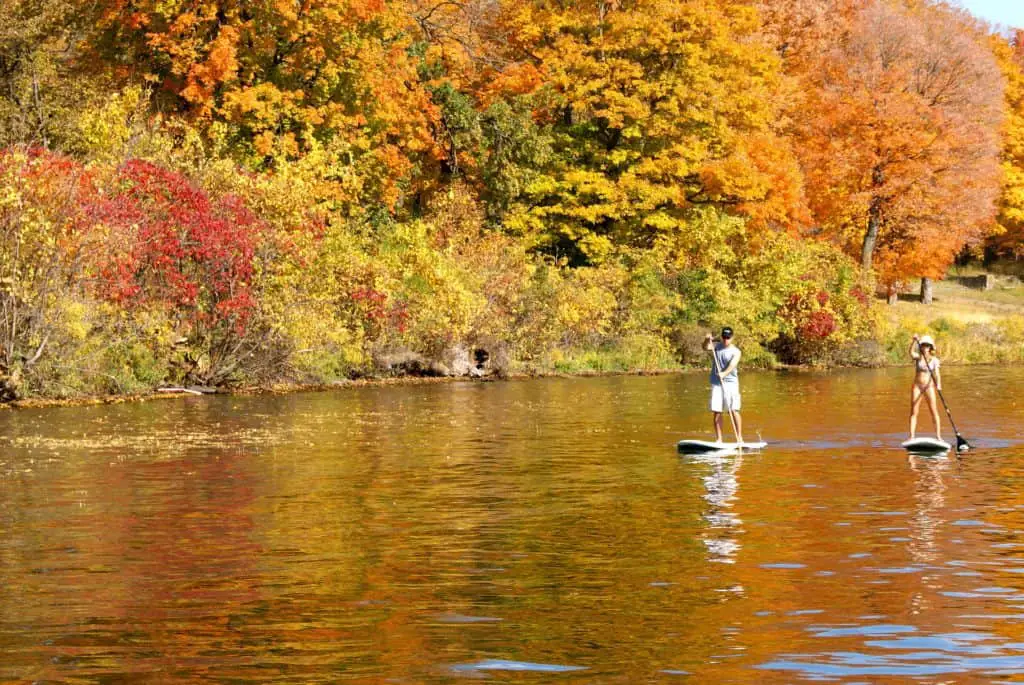 It's nice to splurge once in a while, but it can also be fun coming up with ways to go out for a day or a night without worrying about how much you're spending.
Try a new recipe at home. Better yet, visit a local farmers market together and pick or buy fresh ingredients for it.
Pick a town or an area of the city and take a walking tour.
Visit a new park.
Pack a picnic lunch for a day trip.
Have a game night.
Live near an airport? Grab a comfortable spot and watch the planes take off.
Pick a cool place to take a hike.
Go see the sunrise.
Visit a local winery.
Any drive-in movies near you? Check it out before it's gone!
Go canoeing or kayaking.
Have a bonfire and roast marshmallows.
Have a movie night based on a certain actor, director or some other theme.
It's nice to splurge once in a while. But whether you're dating or married, it's also nice to know that spending time together is enough without having to spend a lot of cash.
Food Shop with a Plan
I'm sure you've heard that planning your meals can save money, and it's true. You can immediately slash your food budget by at least 25% by planning a week of meals!
But, who has time for that, Martha Stewart?
I never even considered planning meals until I read about $5 Meal Plan. Here's how you'd use it:
Once you load the app, just enter a number of meals you need. It'll suggest complete meals, along with your own shopping list and directions. If you don't like a particular meal, just reject it a pick another.
By using $5 Meal Plan you'll eliminate:
Extra trips to the store, where you spend a lot more than you intended.
Emergency take-out orders because you have nothing planned.
Any confusion about what to buy, and bringing home duplicate items.
The frustration of having to think about a meal each and every night.
Wouldn't it be nice not having to scramble to come up with ideas for dinner every night? And not having to make extra stops on the way home?
Just by eliminating the extra last minute trips and last minute take-out, we immediately reduced our grocery budget by over $200 per month.
Here are more great tips on how to save money on your food budget: 12 Keys to Drastically Reducing Your Grocery Budget
Do You Really Need That Name Brand Jacket?
It may be hard at first, but if you can limit the temptation to wear only name brands you'll easily save hundreds of dollars. Spending $150-$200 on a light jacket, or $40-$50 on a t-shirt because it has a certain logo on it is sabotaging your budget.
True, some brands are really good quality, but if you can limit the name brands – you know which ones – and mix in some basic off-the-shelf items your wallet will thank you.
It's a nice feeling to buy that great swimsuit in May, but if you can reverse your shopping you'll save money year round. Buying winter clothes in January and summer clothes in September can save up to 50%.
Final Points
If you feel trapped in a cycle of paying bills and never getting ahead, there's is a way out. It'll require you to adopt a different mindset to get yourself out from under debt and then steer clear of it in the future.
But you don't have to live like a monk.
Ridding yourself of that, "I want it now" mentality and paying cash for things can be tough at first. But if you can use creative, low-cost ideas to spend your spare time, you'll save money and be able to eliminate debt that much faster.
Once you see debt starting to melt away, it's a great motivator to come up with even more ways to save money. Or take it to another level and start generating a side income.
Try creating a goal for yourself, like eliminate X amount of debt this year, or put X amount into an emergency fund. You'll be motivated by writing down your goal and checking off your progress each week.
How about you? Have you been able to eliminate a lot of debt or improve your situation by changing some of your spending habits? How did it work out for you? Let me know in the comments below.