"This post may contain affiliate links. Please read my disclosure for more info.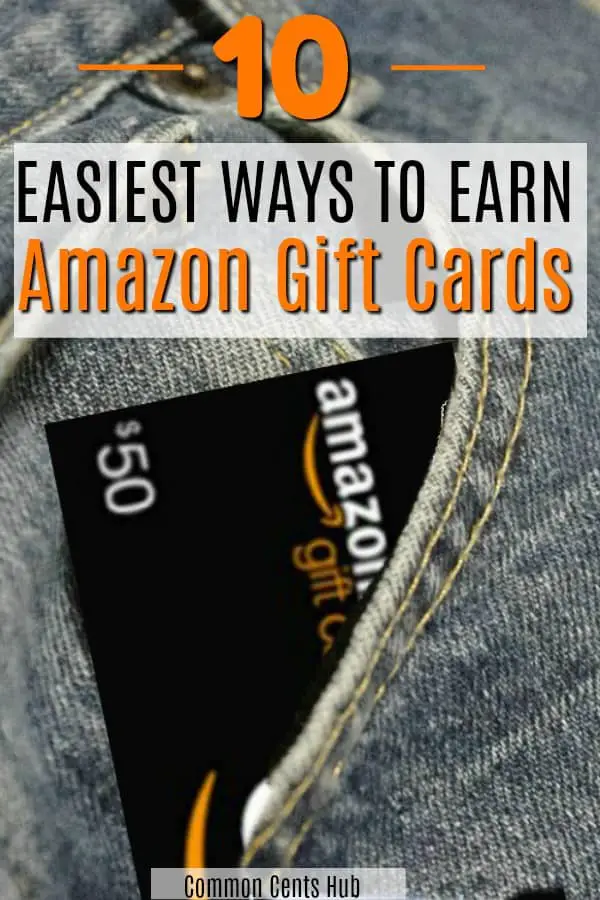 The best thing about getting free Amazon gift cards is that they can be redeemed for almost anything under the sun at the largest retailer in the world. 
And the best thing about giving one is knowing you can't go wrong.
Kids change their preferences from week to week.

Relatives or friends you don't see often are hard to buy for.

Grab bag gifts at work can be hard to buy when you don't know the person well.
Another cool feature of Amazon gift cards, is that you don't always need to pay cash for them.
What can be easier than giving someone a gift of $10, $25, $50 or more that doesn't affect your checking account?
It'd be nice if Amazon handed out free gift cards with no strings attached. But here's the next best thing… you can actually get free Amazon gift cards without laying out cash, or even leaving the couch!
1. The easiest way to earn free Amazon gift cards, is also a way to do your finances a favor.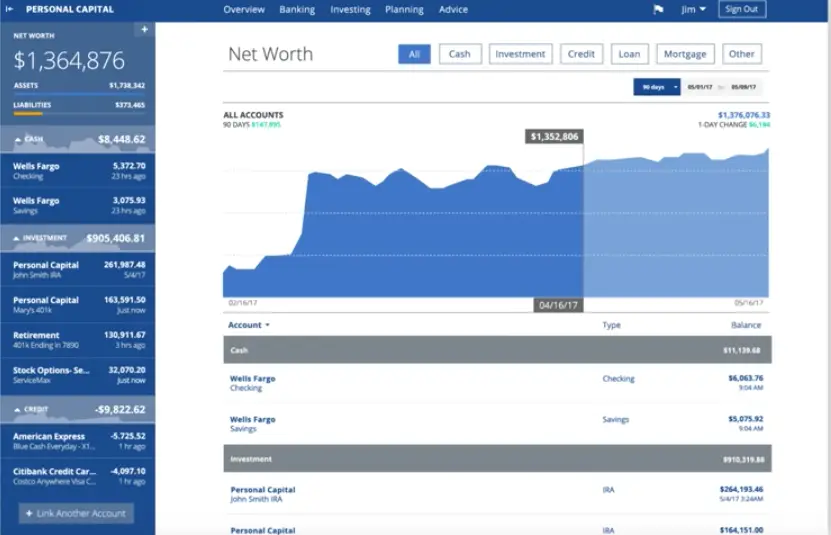 Have you heard of the Personal Capital app? It's free, and the big advantage of it, is that once you install it, you'll see a snapshot of your entire financial life on one screen. Your checking, savings, loans, retirement accounts… everything.
Why is this such a big deal? Because your net worth – the combination of all your assets and liabilities is the most accurate indicator of your financial health. And to be able to see it instantly, from week to week, or month to month is a great way to see whether you're making progress, or you need to focus on a certain area.
As an incentive to use their free app, they'll give you a free $20 Amazon gift card. There's no time limit, no subscription cost, or anything to buy. and nobody's gonna verify that you actually use it.
Personal Capital isn't meant to move your money around, in fact it can't. The app only has read access to see balances. It uses the same secure encryption that banks use. But what's great about it, is that it can do simple projections for you:
What year you can retire in, and how much money you'd have available.
It'll let you mix and match certain scenarios, like if you were to inherit some money, or decided to work part-time when you retire. Or if you were to pay off a loan and increase your savings.
It'll scan your investment accounts and tell you whether the fees you're paying are too high.
Personal Capital does have an option where you can pay to have a professional advisor, but you can refuse that. The free app alone is easy to use, and is one of the most popular money apps around.

2. Earn
Amazon Gift Cards by Trading in Your Old Stuff.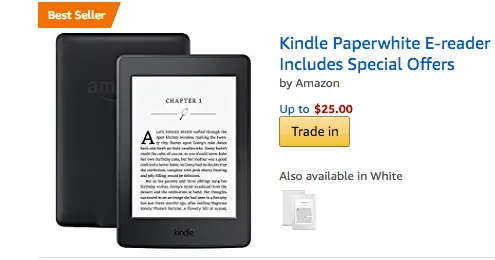 Amazon's trade-in program is like an online garage sale (minus the lawn chairs and donuts). There are thousands of eligible items you can trade in, including video games, Kindle E-readers, books, and more.
When you trade things in, you can use the credit toward purchases, but you can also redeem it for free Amazon gift cards. The process couldn't be easier. You get an immediate offer and free shipping. 
Use it from your laptop or via the Amazon App on either Android or iOS phones. Just open the app and scan or search for the item you want to trade in. If it's eligible to trade in, you'll see a Trade-In button on the product pages.

Posts Related to Earning Extra Money:
3. Earn

Free

Amazon Gift Cards

by doing your grocery shopping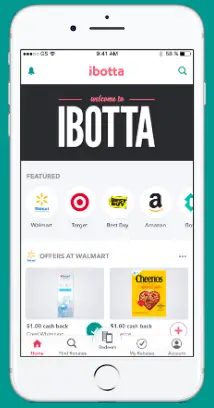 If you're not familiar with Ibotta, it's a free app that offers rebates, primarily for groceries, every week. And you can elect to receive your rebates in the form of free Amazon gift cards.
It's simple to use:
After you write your shopping list, check Ibotta's rebates for this week.

Let's say you have bread on your shopping list. And you see that Ibotta will rebate .50 cents on any brand of bread. Just select that in the Ibotta app. Then select any other items you'll be buying that have rebates available.

When you get home, use the app to scan your receipt, submit it, and you're done. The rebates are deposited into your account. 
You can elect to apply your rebates toward an Amazon gift card. And once your rebate total reaches the denomination of your gift card, it's yours. And with regular grocery shopping, it doesn't take long at all to earn Amazon gift cards.
Ibotta is partnered with over 300 retail chains, restaurants, movie theaters, convenience stores, home improvement centers, pet stores, and pharmacies nationwide. Places like Walmart, CVS, Walgreens, and most grocery stores.
Whether you've got a birthday, holiday or some other occasion, this is a perfect way to do it without laying out cash.

4. Promote Amazon Products to Earn Free
Amazon Gift Cards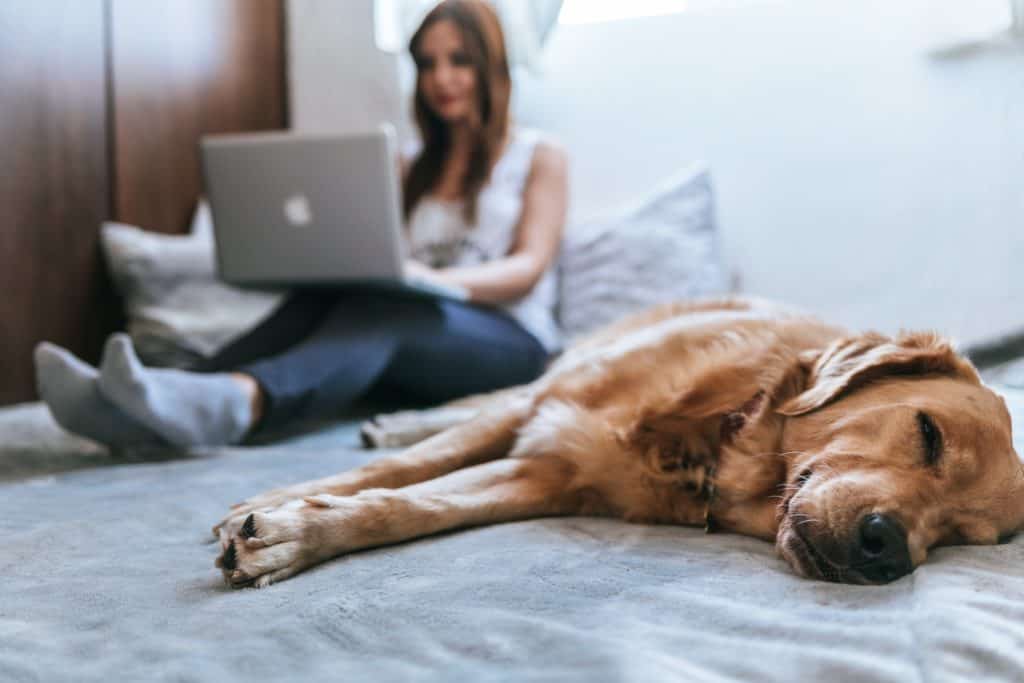 Another great way to earn free Amazon gift cards is by promoting Amazon products on your own blog.
Here's how you'd do it:
You'd create your own blog centered around a particular niche. If you're not sure how to get up and running, check out my tutorial that'll get you started in around 15 minutes.
Now you join the Amazon Associates program. It's free to sign up. And for any product you want to recommend, they'll give you your own link to place on your site.
So for instance, if you created a blog centered around dog care, you might write an article describing a certain training technique. And in it, you recommend a certain collar. When

someone clicks your link and purchases that collar, you'll earn a commission. You can elect to have it payable either in cash or

Amazon gift cards. 
If want to go this route, or if you've been thinking about starting your own blog, it's pretty simple to get started.
Obviously, your blog won't be raking in hundreds of dollars next week, but if you stick with it, this could surpass any of these methods by far.

Fill Out Simple Surveys to Earn Free Amazon Gift Cards
Participating in surveys is one of the easiest, most flexible ways to earn money for two reasons:
You can do them whenever you want. Your lunch break, when the kids are napping. Whenever.
Each one takes no more than 10-15 minutes.
These are surveys conducted by companies so they can get a better idea of what customers prefer. They want to be sure they're creating products that people will buy. So they'll ask for your opinion on certain products, or maybe movie trailers or short videos.
Surveys aren't meant to earn a full-time income, but they're a reliable way to make money when YOU have the time.
Maybe you're a Mom who has short, unpredictable periods of time available. Or you have time while you wait for your kids at sports practice. Or you can bang out a few surveys during your lunch break.
Their flexibility makes surveys one of the more popular ways to earn Amazon gift cards.
So here are some of the most established survey sites:
5. U
se Survey Junkie to earn
Amazon gift cards.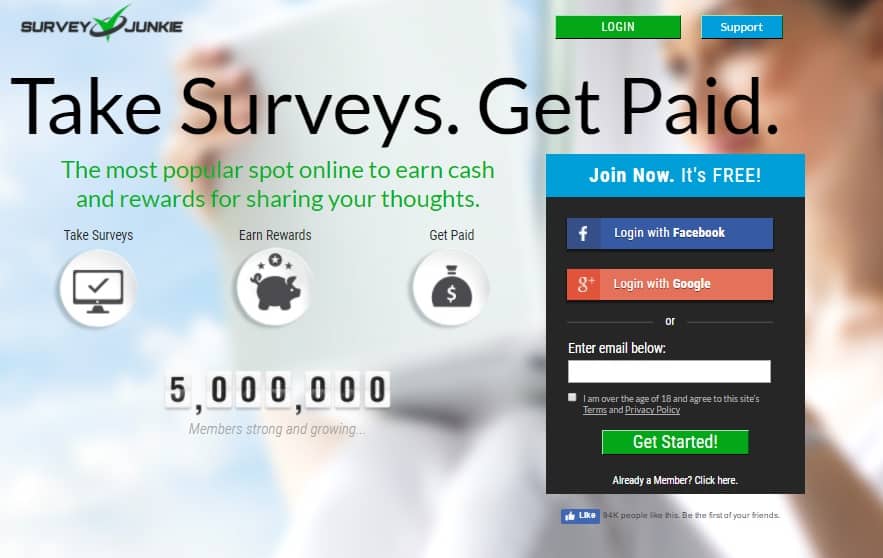 Really simple to sign up for and use, Survey Junkie has over 5 million users. When you sign up, you'll fill out a profile, and from that, they'll know what types of surveys to send you. Then you'll fill out the surveys any time, from any device. Whenever you have about 15 minutes.
Here's one reason Survey Junkie is one of the better ways to earn free Amazon gift cards:
With a lot of surveys, they're looking for people from a certain demographic group, so you may only get one per week. Survey Junkie sends them out almost every day, so there's a lot of opportunity to earn money.

6.
Earn
Amazon gift cards
using Swagbucks
.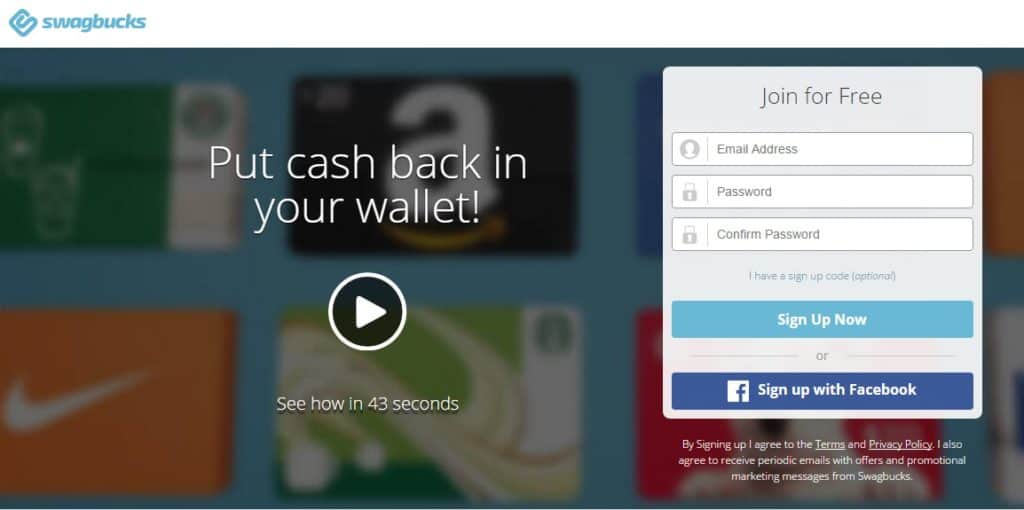 Swagbucks offers a lot of ways to earn money from home. You can take surveys, but you can also watch videos and then give an opinion. Or you can also use their browser extension because they value your search preferences.
You can also earn "SB points" by making purchases that you'd be making anyway, and then redeem those points for gift cards to a lot of major stores, including Amazon.
Swagbucks has been around for a long time, and they give out an average of 7000 gift cards each day.

7. Take some of the most unique surveys with Ipsos I-Say.
Ipsos I-say lets you know right away, that each day your experience will be different, fun and thought provoking.
You'll be able to earn Amazon gift cards for answering surveys and also through product testing.
Or you can connect with other i-Say members by answering polls around trending topics.
They'll try to offer you surveys based on your profile, but you'll still see a lot of different topics. Things like certain brands, entertainment, advertising, lifestyle and more. Your opinion is used by businesses to tailor their products.
Ipsos will give you a bonus based the number of surveys you complete each year–up to 600 bonus points. And you'll also be automatically entered into Ipsos' prize drawings for cash and vacation getaways.

8. American Consumer Opinion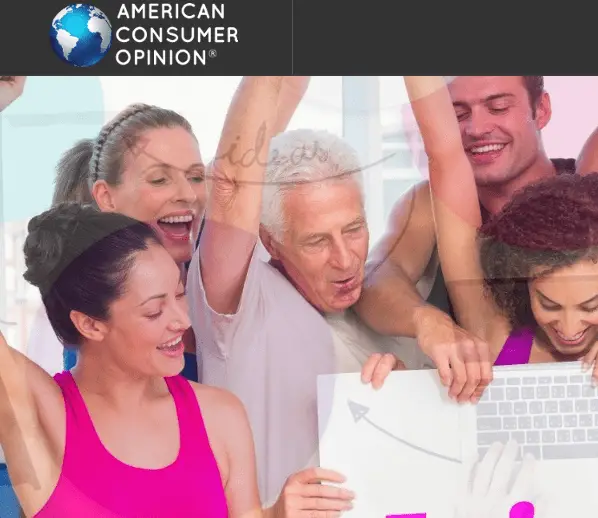 Joining American Consumer Opinion is a great way to get higher payouts – like up to $50 per survey, but there's one catch. They don't send them out as often as some of the other survey sites.
That's why most people who do surveys will join several. So if you go a few weeks between one, you'll have a few others to earn income with in the meantime.
American Consumer Opinion will not only send surveys, but sometimes they look for people to evaluate products or give an opinion on certain products.

9. Earn 
Amazon gift cards
with Harris Poll Online. 
Harris Poll has been around for about 45 years. They also do a lot of political polling so there's a good chance you've heard someone quoting the latest Harris Poll. But a big part of their business is conducting surveys for businesses.
They'll have you fill out some questions first so they know what demographic they're surveying. Harris does surveys on a lot of different topics, so there's a good chance you'll see a lot of surveys to fill out.
They're done anonymously, but you may be able to see the results of certain surveys you take.
And for each survey you take, you'll earn points which you can redeem for Amazon gift cards (or Starbuck & iTunes).

10. Share your opinion with Opinion Outpost.
Opinion Outpost is pretty flexible because you can receive Amazon gift cards as well as iTunes gift cards and PayPal deposits.
Each quarter, Opinion Outpost does $10,000 cash prize drawing. I haven't won it (yet) but for every survey you complete, you'll receive one entry.
One reason I like Opinion Outpost is that the surveys are really short, like 10 minutes or so. And though most survey sites require you to reach a threshold before you start to cash out, their threshold is only $5.

11.
Prize Rebel

Prize Rebel has paid out over 16 million dollars since 2007. There's about 8 million members now, so they're one of the more popular sites. Prize Rebel gives out several different rewards, but I usually select Amazon gift cards.
Prize Rebel is simple to use too. They'll show you an "Offer Board" when you login, so you can select from a lot of different surveys and videos. Each one will show the approximate time it'll take, and the points you'll earn.
The last survey I took was just an easy series of questions about carpet. Questions like:
What type of store I'd be most likely purchase carpet from.

Whether I was satisfied with my last purchase.

How much weight I put in other people's recommendations before I buy.

Whether I've heard of certain flooring companies.
As you complete each survey, you see a listing along with your points and your payout. As a new "bronze" member, you'll be paid within 24 hours of completing a survey. Once you accumulate 1000 points and become a "gold" member, then you'll be paid within minutes of completing a survey.

Final Points
Here's another reason it's nice to have a few Amazon gift cards.
Have you ever been out and see something you'd like to buy for yourself, but it's just priced too high? I needed a ski jacket last year, and I saw a perfect one, but I couldn't justify spending that much.
But the $50 Amazon gift card I received as a gift, convinced me to go back and get it.
If you try the survey sites, one question I see a lot, is whether you should join several sites, or just stick with one.
Here's what to keep in mind:
Most surveys are short – maybe 10 to 15 minutes each. So it may seem like you can squeeze in several a day. But a lot of times businesses are looking for opinions from a particular demographic. For instance, a company marketing women's sneakers may not be looking for the opinions of men. So joining several will increase your chances of matching the needs of several surveys. 

Some of the survey tasks will vary. You might enjoy filling out simple multiple choice questions, or maybe you prefer watching short ads or videos. So you can choose which ones work better for you.
However you cut it, there's a lot of ways to earn free Amazon gift cards that can work within your schedule. Hopefully, a few here will work for you.
If you have any other cool ways to earn Amazon gift cards, let me know in the comments below!