"This post may contain affiliate links. Please read my disclosure for more info.
One of the great things about having your own place is having some outdoor space to hang out in when the weather's nice.
But transforming it into a place you'll want to spend time in can get pretty expensive.
Thankfully, there are a lot of inexpensive ways to bring some of your indoor comforts outside.
Whether it's seating, lighting, plants, or adding a few things the kids will enjoy, there are plenty of ways to spice up your space on a budget.
Here are ten clever DIY ideas I've seen that'll help turn your backyard into the most popular room in the house.
10 DIY Ideas That'll Make Your Backyard the Place to Be
Let There Be Light
Have an old chandelier, or are you upgrading with a better one? Instead of tossing the old one in the trash, give it a second life outside. Disconnect the old cord, spray it with a new color and outfit it with solar lights. These types of solar lights are just a few dollars at your local Target or home center. Gently remove the stem and hot glue the bulb onto the chandelier.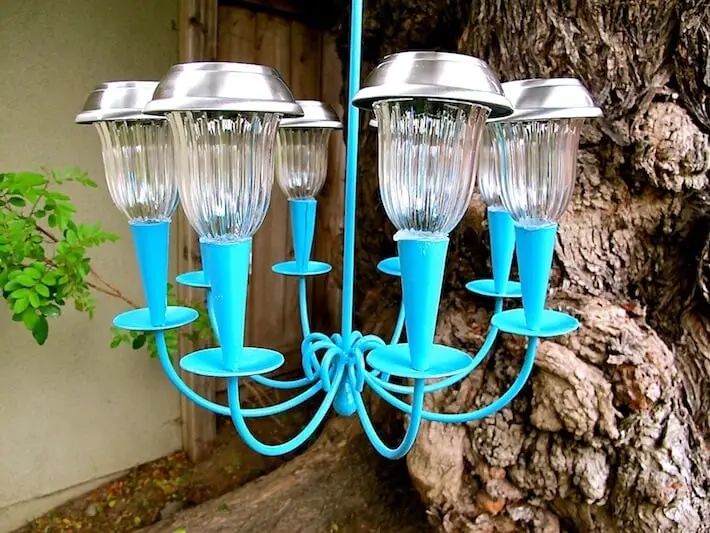 Found on Homejelly
Create a Sitting Area for Next to Nothing
Pallets are used to deliver pretty much everything to stores and warehouses. Many businesses have stacks of them on hand and may be glad to clear a few away. Think of some of the smaller businesses around your town, like garden centers or supermarkets – but ask first. Also, some places like Home Depot and Walmart will sell them pretty cheaply. You may have to tap a nail in here and there, but a few nail taps and a can of paint is a lot cheaper than new furniture!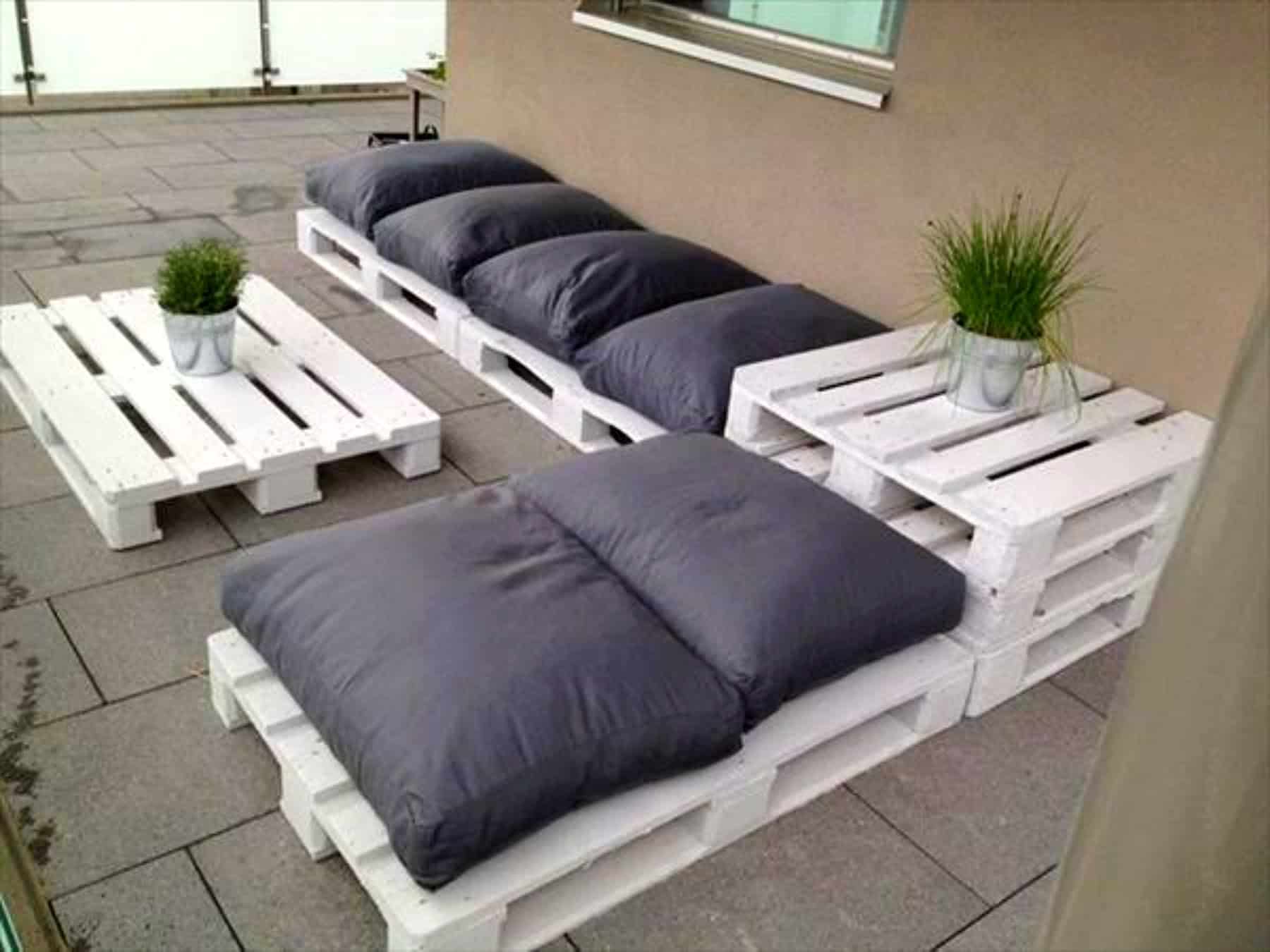 Found on Curso de Organization
Drinks Are on the House!
Your house that is. Your own bar is a nice place to hang out. It's a great addition to your outdoor space and you can't beat the price of the drinks! You also can't beat the price of this bar. It's built with nothing but cinder blocks and Trex decking which makes it maintenance free.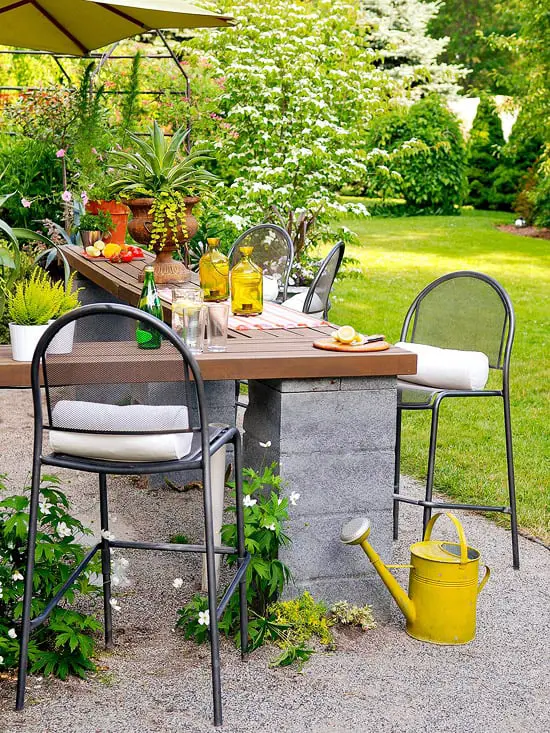 Found on  BHG.com
Have a Chilly Outdoor Floor? We've Got You Covered
Bringing some inside comforts to your outside space can make it a welcoming place to hang out. This rug is actually made of recycled plastic fibers so you can just shake it out or wash it. It's also reversible.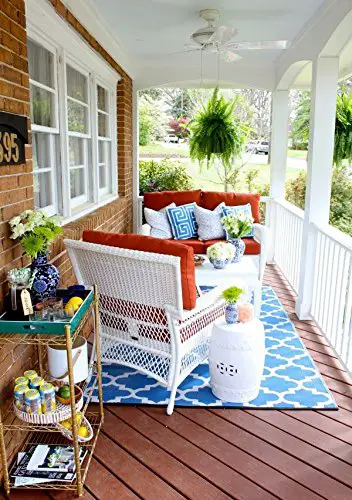 Found on Pop Sugar
Here are some more great ways to make your home more comfortable and affordable:
Any Artist's in the House?
You'll never hear those three dreaded words… "Mom, I'm bored" if you have plenty of creative activities around. An outdoor chalkboard is a great way to inspire creativity. And get some fresh air.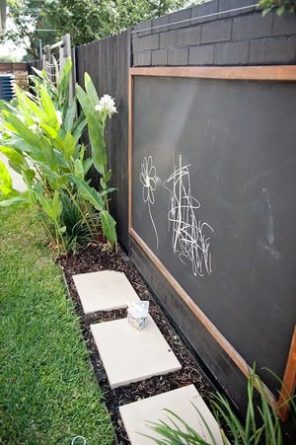 Found on Buzzfeed
Plants That'll Smell Good And Repel Mosquitos
When you're designing your outdoor space, plants like Mint, Lemon Grass, and Lavender are some of the best mosquito repellent plants around.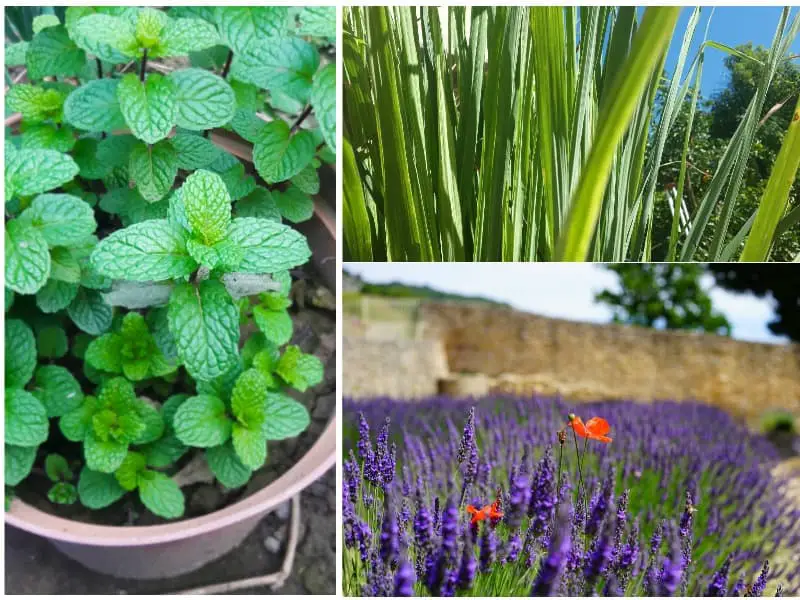 Starry, Starry Nights
However small your space is, a string of lights is a cheap way to add a special look.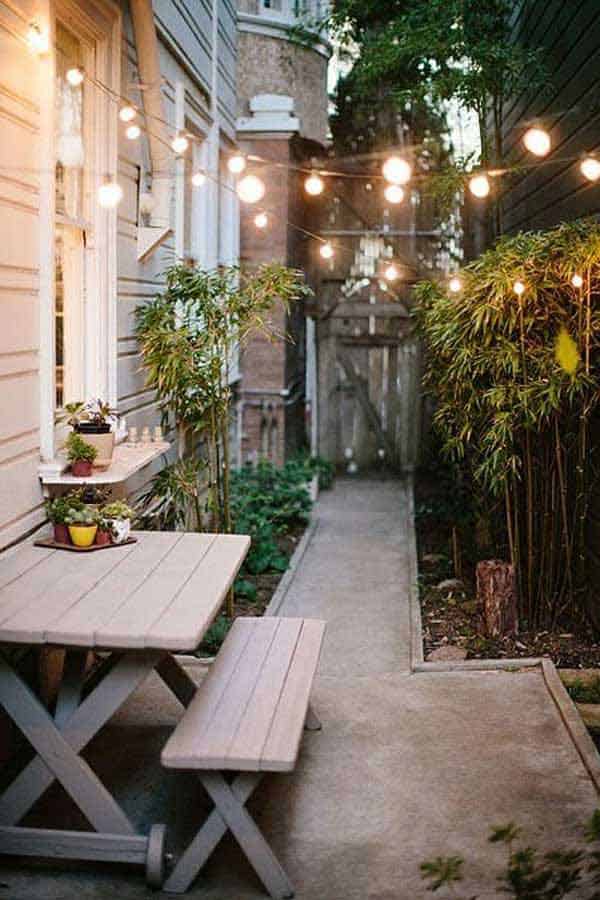 Found on Wioo Home
Puppet Show Starts Now!
Another great use for free pallets is to use them as the frame for a cool clubhouse. Or your own garden shed.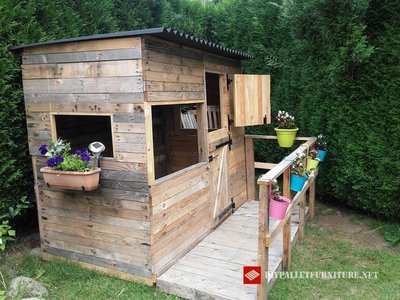 Found from DIY Pallet Furniture
Bring a Boring Shed Alive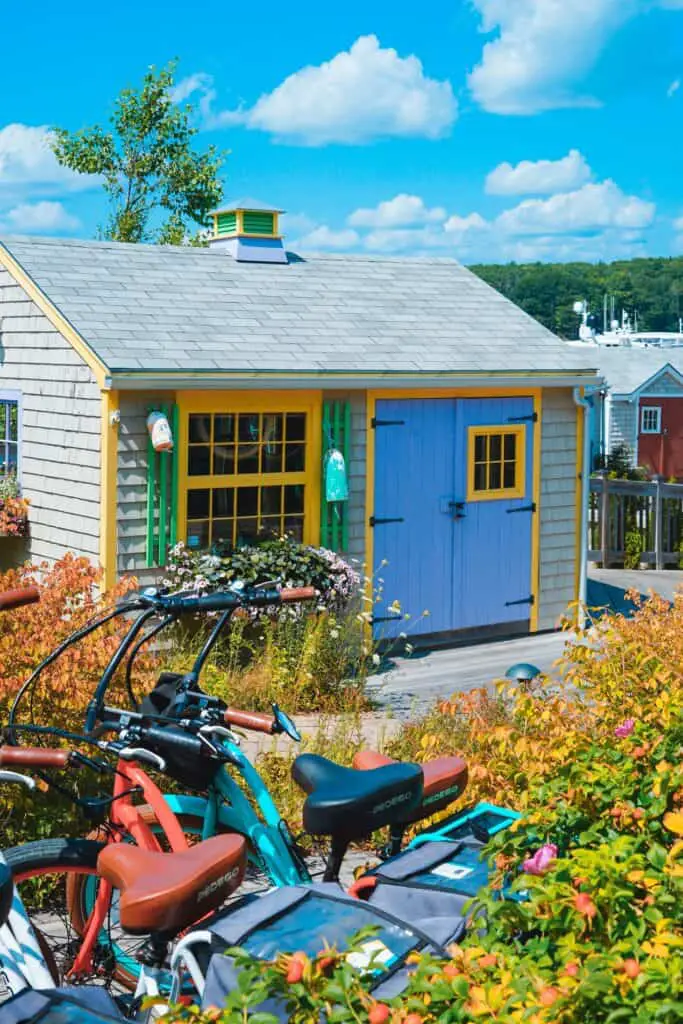 With a bit of paint and some DIY shutters, this boring shed can transform into a colorful and inviting focal point.
Can You See Yourself Hanging Some Mirrors?
A great way to add some dimension to your space is by inserting a few mirrors into some retired window frames.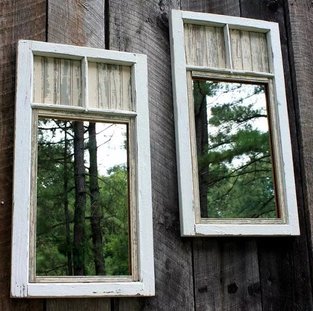 Found from BuzzFeed
Watts Up?
If you're not into buying an expensive set of landscape lights and running wire throughout your property, solar lights are a great alternative. They can be moved anytime, and with a cheap bracket or two, can be put pretty much anywhere.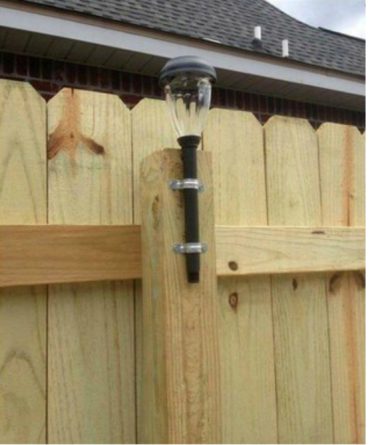 Found on Princess Pinky Girl
Hopefully, a few of these may give some inspiration for your outdoor space. Or if you've tried any, let me know how they worked out.
Like some of these ideas? Try pinning it for when you're ready.
Join to Receive Your FREE eBook. 50+ Ways to Save All Year Long.