"This post may contain affiliate links. Please read my disclosure for more info.
Almost 8 out of every 10 Americans live paycheck to paycheck. That's according to a recent survey by Career Builder. Are you one of them?
Life can throw obstacles at us sometimes that affect our finances so severely it can take years to recover from living paycheck to paycheck – a job loss, a divorce or death in the family, a health issue.
But millions of people enter the workforce in their teens or twenties and live paycheck to paycheck their entire career.
Some people will try their hand at using a budget, but when an unexpected car repair or dental expense hits and they can't afford to pay it, they conclude the budget isn't working and give up.
What sabotages many people, is assuming that budgeting is just a mathematical exercise of fitting their paycheck into categories, then cutting back until everything fits.
But it's more than that. The first step in creating a budget doesn't involve a pencil or a keyboard.
The first step is figuring out your why.
Why are you creating a budget? It can't be just to pay the electric bill and put gas in the car.
Think about your life in the next three to five years. Realistically, where would you like to be? In another career, in another home, with a child, free from debt?
What direction do you want yourself or your family to take, and why? You alone are responsible for creating your own success, and you can do that, but only after you define what success will look like for you, and why it matters.
Your three to five year plan will change throughout your life, but to stay motivated and make the choices each day that point you in your own direction, you need a why.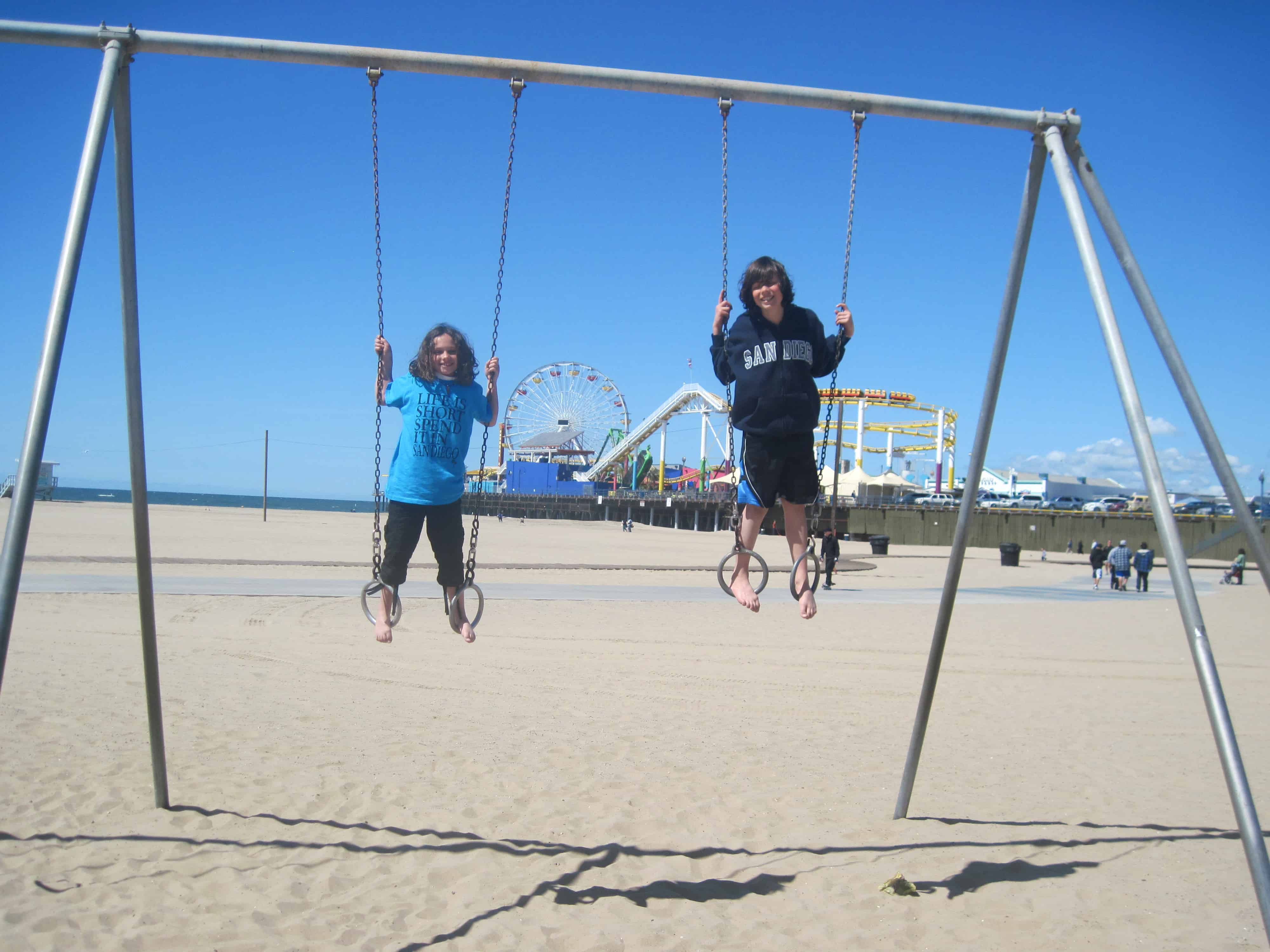 My Own Why
I remember down to the minute when I discovered my why. I had just slipped into my seat at Bayside Chapel along with my ten-year old son and seven-year old daughter. The congregation's band was halfway through Amazing Grace when I got the text.
The mother of my kids had just now passed away.
It wasn't unexpected. She'd been diagnosed with acute myeloid leukemia five months earlier, and had fought it every step of the way. But after about four months, two rounds of chemo and a clinical trial, we were told there were no other miracles to be had, and that she had "several weeks".
Just a few days ago, she had taken a turn for the worse. The hospital sent her home with a palliative nurse on Friday night to spend her last few days surrounded by family. By Sunday morning, I thought it'd be good to get the kids out for an hour and go to the 9 AM service two miles away.
Reading the text, I noticed both kids giving me the "what is it" look. So I escorted them out to the car where we had a pretty difficult talk. As I tried reassuring them that we were going to be ok, I privately thought about how I alone would provide a stable life for them.
The last several months had been filled with family things and trying to keep an income coming in. Somehow, even sitting across from an oncologist telling you there are "several weeks" left, it's still hard to come to grips with. So, to say I had an epiphany sitting in the car with my kids would be an understatement. It was more like a brick to the face.
It's embarrassing now, to realize just how bad my money management skills had been. During our ten year marriage, we had refinanced our home three times, taking money out each time. It was always to pay off credit cards, car loans or furniture. We treated our home equity like an ATM, every few years bailing ourselves out of the debt we couldn't pay. We had lived beyond our means the entire eleven years we were together.
So, sitting in our car in the parking lot, I knew things would different now. They had to be.
RELATED POSTS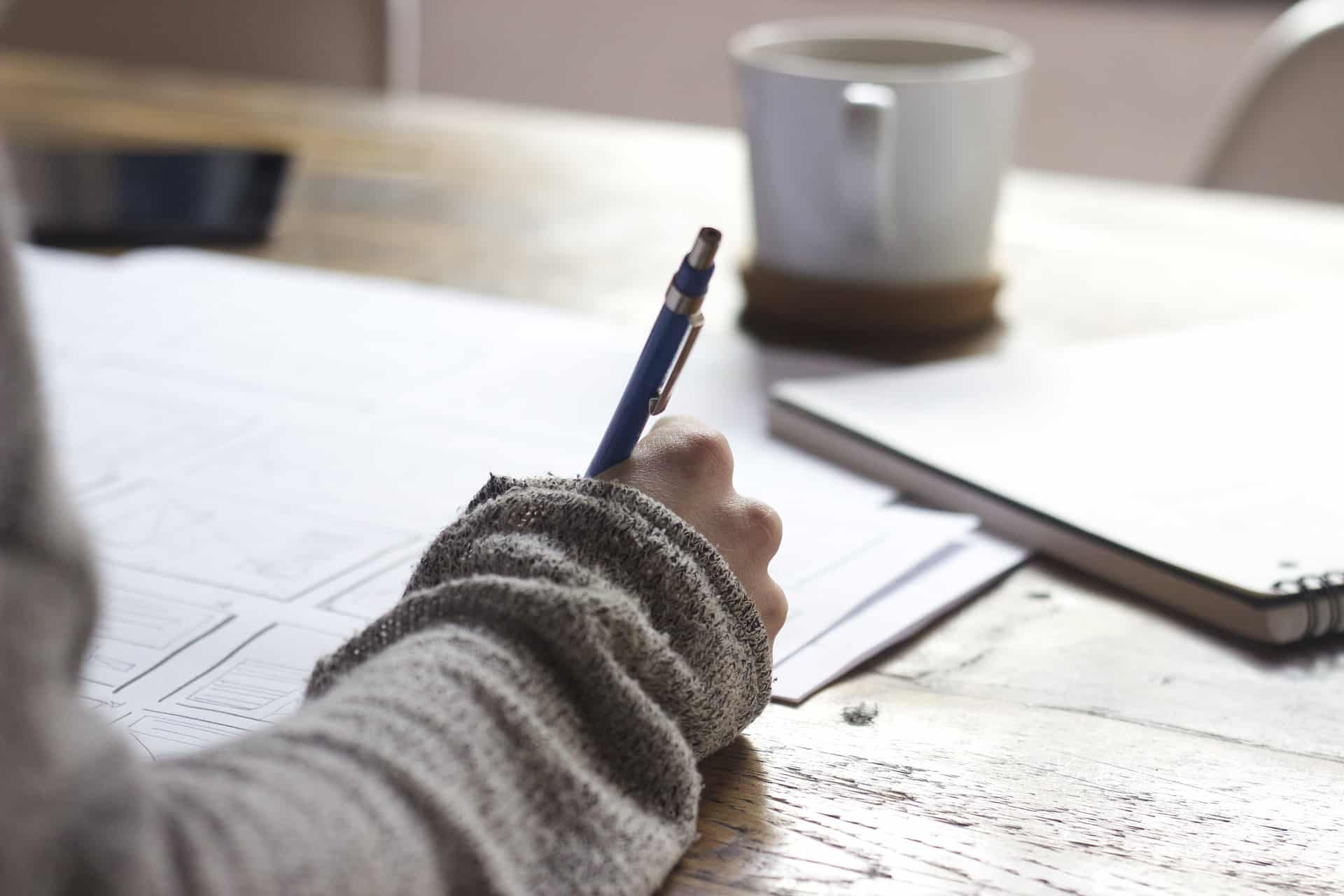 Taking the First Steps
Though I didn't realize it immediately, it was during that talk with my kids in the church parking lot when I found my why. I had coasted through half my life letting money flow into and out of my bank account without ever taking control of it.
I was making enough of a salary where I should have had a nice emergency fund, college funds, and had way more in my 401k. Instead, I had several thousand dollars in credit card bills, a monstrous cable TV bill, I had no idea what we spent on food each month, and we'd go to restaurants or order take-out food at the drop of a hat.
As long as I had some surplus in my checking account I figured we were Ok. But the truth is, if I had lost my job at that point, I would have been bankrupt almost immediately and would have lost my home.
So, as we all faced the grief of losing a family member, I also faced the fact that for the first time in my life, I had to really take control of our finances.
Over the next few weeks, I created a budget and wrote it all down.
My take home pay.
I created a list of every single thing we spent money on each month. Mortgage, food, utilities, credit cards, insurance, haircuts. Everything.
The total amounts of every credit card bill, along with interest rates.
I documented my 401k balance and began inputting different "what if" scenarios to increase my contributions.
Then I started questioning every expense – food, cable, insurance, ATM withdrawals.
My why was to try to create a new normal for our family. And I couldn't do that living as precariously as we were.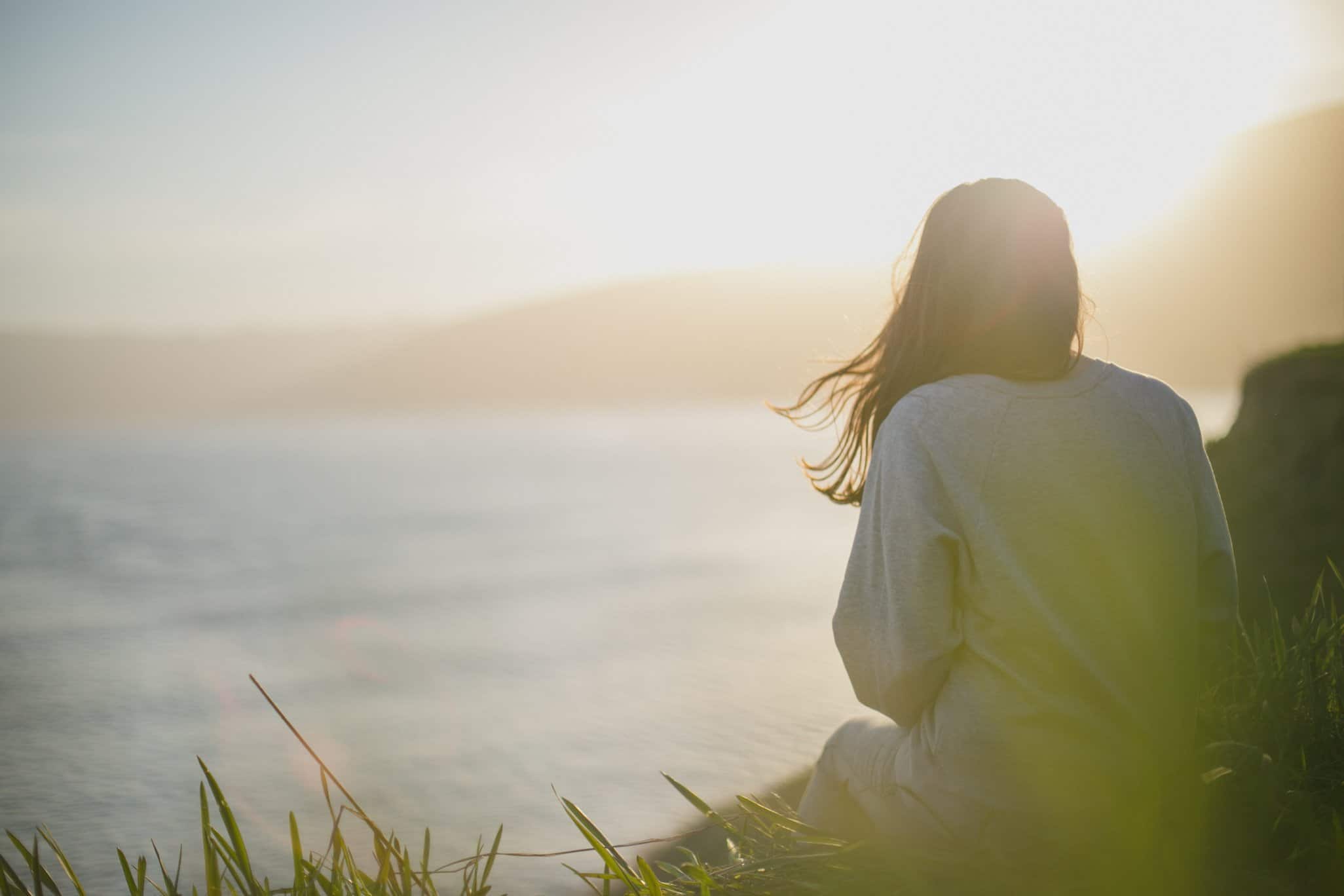 What is Your Why?
Whether you already use a budget or not, it's important to have something to motivate you. It doesn't need to be a tragedy, but should be a direction you want your life to take.
Is there a career change you'd like to make? The chance to go back to school, or pay off your college loans? Start a family? Travel or move to another area? Launch a side business?
Think like three to five years out.
When you don't have a plan to motivate you – something you want more than anything, that's when we fall into the paycheck to paycheck lifestyle. We work. We get paid. We spend.
Millions of people repeat that cycle for decades and then realize in their fifties that there's no way they'll ever be able to quit working.
Other people have expectations of you. Your boss, your children, your spouse, your family and friends. But what do you want for yourself? Or what do you and your partner want together?
Think about the direction you want for your life and you'll have your why.
I Have My Why – But What About My How
"He who has a why to live for, can bear almost any how." – Friedrich Nietzsche
Even with the best intentions, sometimes it's tough to stick to a budget. You may have your why all figured out, but hey, we're human. It's great to be disciplined, but cutting out every excess dollar from our life is tough. We all deserve something now and then.
It's about managing your life. There's no cure that'll transform you into a millionaire in a year (other than the Powerball). So, taking aim at the bigger picture and targeting where you want to be in three years, or five years – figuring out what you value, will make it easier to align your everyday choices with your goal.
If you can recognize some of your own weaknesses – some of the times when you blow money you don't have, it'll be easier to come up with alternatives to bypass those traps. Is there a certain time when you spend money you don't have?
For us, it was weekends. We'd go out to mall after mall with no plan in mind, and usually come home with something for the house (probably bought on credit). And we'd blow another $50-$60 on lunch for the family. It's amazing how easy it is to spend $200. Repeat that a few times a month, and there goes what could have been your emergency fund.
What's your weakness?
What kinds of things do you spend on? If its restaurants or take-out food that always blows your budget, take the time to plan meals and you'll eliminate the "we don't have anything to make" excuse.
Or if you need to get out on a Friday night, try just going out for dessert, or an appetizer. If you center the night on something other than a massive dinner, you may find yourself saving several hundred dollars per month. Within a few months that alone could accumulate $1000 in an emergency fund, or pay off debt.
One thing that I found to be a small motivator was signing up for Digit, the app that moves small amounts from my checking account to an emergency account. It monitors your checking account and only moves an amount over when it sees you can afford it – and then it texts you to let you know.
It's a small thing, but just seeing the text each morning showing my checking balance and my emergency fund is a real incentive to make good choices.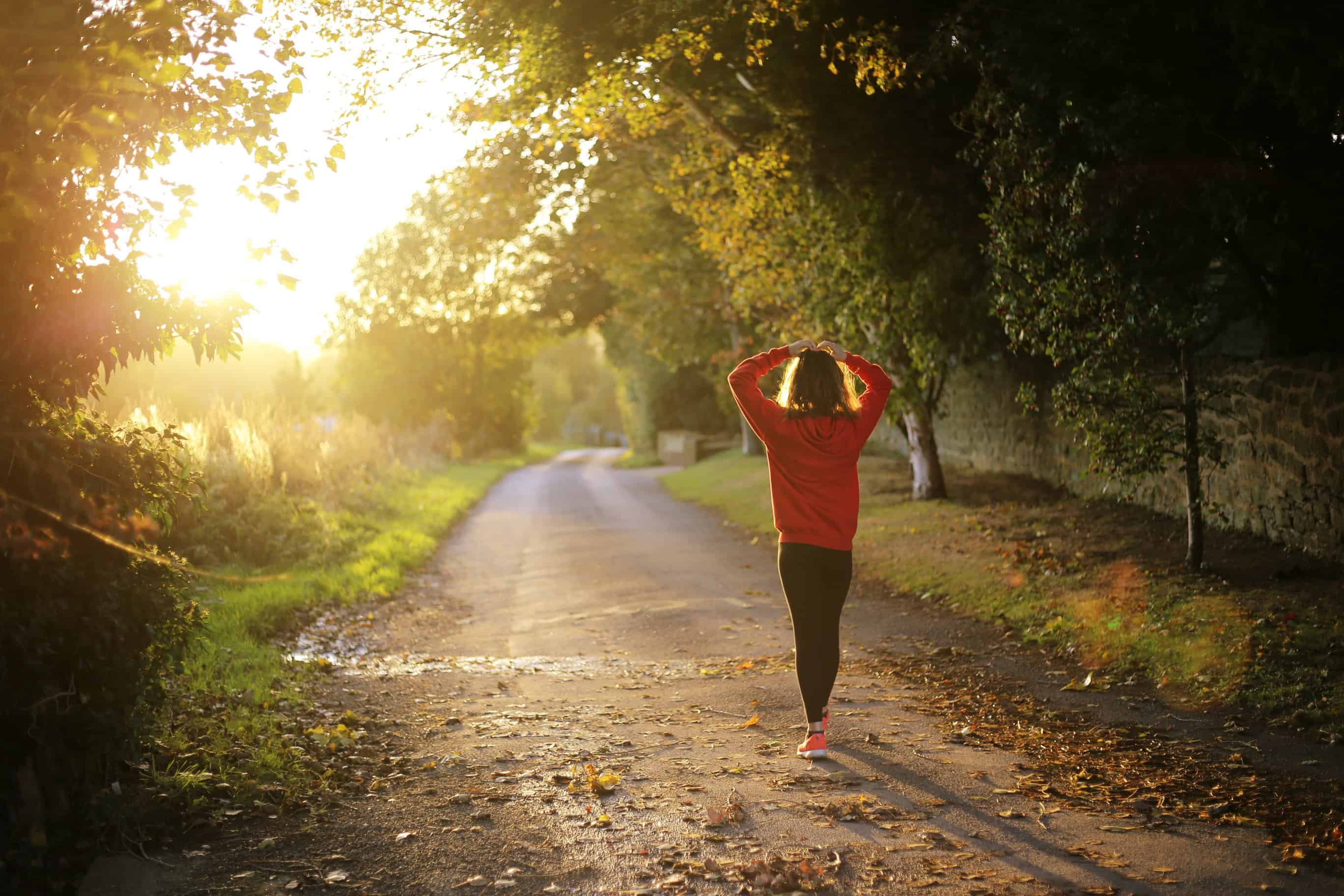 Living Your Own Life
Another weakness that sabotages many of us is that we tend to view the world through our own filters. We're a product of our own experiences and our own interpretations.
Your neighbor may pull his 100k boat behind his 70k SUV so you perceive him to be 'rich'. It's easy to compare yourself negatively with him, but you have no idea what his real financial situation is.
Your Dad may have been well off and living large, but that may not be your normal. At least not yet. Having two car payments and a huge mortgage, but no emergency fund or 401k isn't living authentically.
Or alternatively, if your family constantly lived on the edge, don't see your life now through the filter of poverty. Acknowledge the past, but you can decide that it's gonna be different now.
Try to recognize the filters you're viewing life through. Trying to emulate anyone else is setting yourself up for failure. Identify what's right for your family at this point. Make your own decisions that align with your own life plan.
If you and your spouse are on board with each other, and are focused on the same goal, it'll be easier to stay motivated as you try to live leaner. It can become kind of a game to see what activities you can come up with that cost almost nothing. After all, it's the company you're with, not the activity right?
Final Points
There are loads of stories about the mailman or the plumber next door who surprises everyone and announces he's retiring at fifty with two million in his IRA. They didn't eat Ramen noodles three times a week, but they did learn that life can be enjoyable even without a brand new mini-van and a new iPhone every year. They just made a plan and stuck with it.
People see living with a budget as restrictive, or confining when in reality, it's like a long-term purchase. You're purchasing something that's worth more than all those take-out pizzas and new cars.
You're purchasing your freedom. Freedom from debt, freedom from worrying whether you'll come up with the rent this month, freedom to pursue work that inspires you, and eventually freedom from having to work at all.
The traps that keep most people in a paycheck to paycheck lifestyle are:
Getting hit with unexpected expenses and not having a reserve to pay for it.
Constantly throwing away chunks of your income on consumer debt payments.
Paying more for things like food, utilities and entertainment because you have no idea what you're spending.
Not having an idea of your exact income versus expenses, therefore you don't know how much you could be saving.
Not having the cash to invest in an idea or an opportunity that could be life changing.
Not being able to see your bills on paper each month means you're less likely to shop around or bargain them down.
Sitting down and getting familiar with all your expenses and then putting them into a budget will help with every single one of these.
Dave Ramsey likes to say that getting ahead financially is only twenty percent money knowledge and eighty percent behavior. So if you're finding it difficult to manage your money, put your pencil down for a bit.
Define what your personal success would look like in three to five years and why it matters. Once you do, you're guaranteed to have less regrets.
If you're ready to write out your budget, here are 10 Free budget templates that'll make it much easier.