"This post may contain affiliate links. Please read my disclosure for more info.
There's a lot to look forward to over the holidays, and if you're not careful, your checking account can shrivel faster than the Griswald's turkey. But I've found some great ways to pay cash for things in December, and avoid the January hangover.
You may want to give yourself a few weeks to a month to get some momentum going, but once you do, any of these methods should enable you to generate extra cash each month.
I've grouped them into three sections:
Earn Cash by selling unused items.
Earn money working a side job.
Make money online.
1. Turn Unused Items into Cash
Just a few suggestions for when you sell things online – it's better to take a picture while the item is still inside the house, before you move it out to the garage. It'll photograph better inside than on a concrete floor surrounded by shovels and rakes.
If you're listing exercise equipment or electronics, it helps to list the exact model of whatever you're selling and whether it has any key features.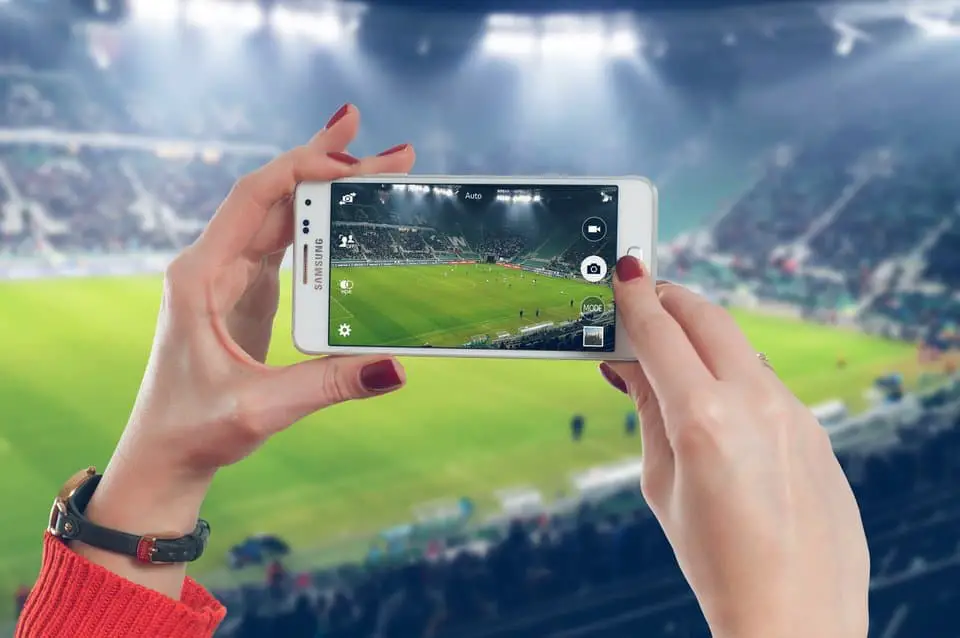 Cell phones
Amazon is one of the most convenient options to sell your cell phone. Just locate your device on Amazon, click the link that says "Sell on Amazon," and enter your specific details. Within minutes you'll have a listing. You can ship it yourself or choose Amazon fulfillment. They'll deduct their fees from your profit, but the process is pretty easy, the only contact with your buyer is via email and Amazon provides probably the largest market.
Another option is to exchange your phone, tablet, laptop or video games and consoles for an Amazon gift card using Amazon Trade-in.
eBay is another huge market but prices are more volatile. You could earn more or less than you planned. Also, the auctions may take several days and could require some intervention on your part. They do offer the My Gadgets service, where you just list your device and My Gadgets will tell you what kind of price you can get based on current eBay price trends. If you decide to sell, My Gadgets will help you to create your listing. eBay isn't always the best option, but for items in high demand the auctions may bring you a higher price. And for less popular items eBay is often the place where people will go to find them.
Craigslist is great for local sales, the only downside being that you may have to bargain with customers in person. But if you're selling a popular item, Craigslist will bring a good price and a quick sale with no fees.
Offerup is a good alternative to Craigslist. If you're a bit wary of dealing directly with buyers in person, Offerup has a feature called TruYou that enables you to verify the identity of buyers and sellers. The TruYou system works whether you're using a laptop or mobile device. You would scan in your ID and the website will verify your identity for other users on the site. Any items sold by TruYou verified sellers will be highlighted in blue.
Offerup also features a rating system so buyers and sellers can evaluate a potential customer. Overall, it's a simple, straightforward system where you can take a picture of your item and have it up for sale in minutes.
Gazelle is another popular market for cell phones. They offer a price locks on iPhones but not on non-Apple phones. You can lock in a price on your iPhone and keep it for up to a month before you'll need to send it in. You'll get your best price (no surprise) in the few weeks to a month before a new device is announced.
Turn Your Un-Worn Clothes into Cash
A great way to thin out your closet is to donate your lesser used items to a local shelter, keeping track of it for use as a tax deduction. But if you have some things in great condition and really need some income now, there are other options.
eBay is a great market for almost any article of clothing. You may benefit by customers bidding but the entire process may be a bit longer than some other options. Good quality, clear photos are a must to show that your items are in good condition.
Shopify is another option but only if you'll regularly be selling clothing. They'll charge you $9 per month to open your own online store but they handle everything from marketing and payments, to secure checkout and shipping.
ASOS Marketplace leans less toward popular designer clothes, and more toward edgy and retro fashion. It's kind of like an online thrift store. To sell on ASOS you'd sign up and open your own "boutique". They also keep a 20% commission from your sale price.
ThredUP started as a marketplace for kids clothing and has since branched out to also offer woman's clothing. They carry a lot of popular brands as well as those at lower prices. One helpful option at ThredUP is their pricing estimator where you can estimate how much money your items will bring.
Selling's really easy with ThredUP. They'll send you a bag to fill with whatever you want to sell. You'd just fill it and leave it for the mailman. It ships free, but for all this convenience you'll earn a maximum of 80% of the resale price. Thred UP has a huge inventory of clothing for sale so they're always looking for merchandise.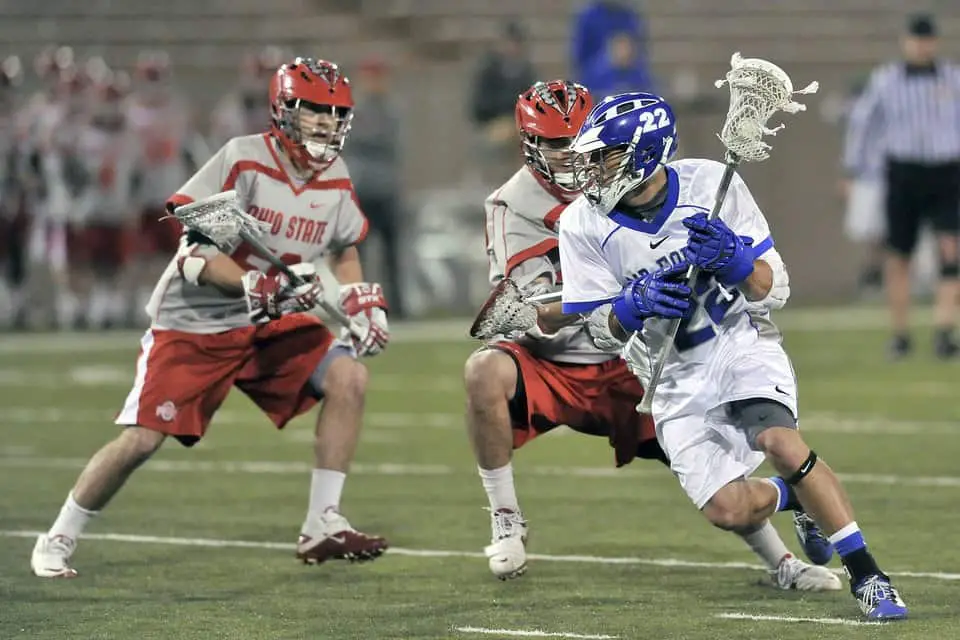 Exercise and Sports equipment
New sports equipment has become enormously expensive over the last several years. There's no such thing as an $8.00 wood baseball bat anymore. Whether it's soccer, field hockey, baseball, lacrosse – to outfit your child in new equipment will easily run several hundred dollars. And for families with several children, the cost of registrations and equipment could make club sports out of their reach.
So, there's a good market for used equipment that's in decent shape for a decent price. If you have kids who've gone through various sports, check your garage and attic for things like metal baseball bats, helmets, lacrosse equipment, hockey pads, skates, skis, boots, snowboards, golf clubs, martial arts equipment.
There's also a market for used kayaks, canoes, treadmills, golf clubs and weight benches.
A few years ago, I bought a great pair of skis with bindings, poles and a bag, all in almost new condition for $80 at a garage sale. A new set would have easily cost $500-$600 in a store. Have anything like that collecting dust in your closet?
Selling Options – Craigslist, eBay (local). Or a local consignment shop. But you probably won't receive payment from the consignment shop until the item sells. Use eBay to gauge an appropriate price. OfferUp is also a great option for selling sports and exercise equipment in person, and as described above, they offer the TruYou security system that enables you to verify the identity of a buyer or seller.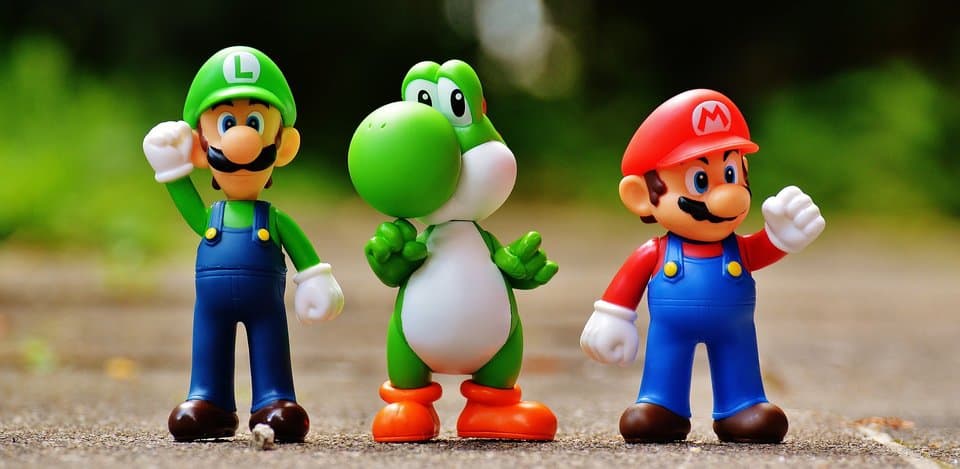 Video games, Consoles, CDs DVDs
Check your closets for used books, tablets, video game consoles, video tapes, CDs and DVDs. Kids tend to move from one interest to another quickly and it's easy to accumulate things over the course of a few years. Once someone no longer uses this stuff, it loses value quickly and it becomes clutter.
Selling Options
Once again, what can't you sell on eBay.
CDs, DVDs and old game consoles – I've found Decluttr to be the easiest option to unload CDs, DVDs and old game consoles. You won't make a fortune but it's really simple. You'd load their free app on your iPhone or Android. Then use Decluttr's scanning feature to scan the bar code on each item and it'll give you an instant price.
No haggling, no bidding or waiting. And no worrying whether the buyer will pay you. Once you have a total, Decluttr will generate a free shipping label for you to print. Then just put everything into one box and drop it off. Done! The money will be in your account the day after they receive it.
The prices they pay won't knock your socks off. You may have paid $12 for a DVD seven years ago which they may offer you forty five cents for. But what would you have done with it otherwise? Right now it's clutter, it's taking up space, and it could contribute to your bank account.
There's one exception to videos. If you still have some old VHS Disney videos, check them closely before selling them cheaply. VHS tapes from the Disney "Black Diamond" series may be worth hundreds or even several thousand dollars. Right now, I see I see the Aladdin VHS tape selling for $2174.44 on eBay! I see Mulan selling for $300 and Snow White selling for $1000! So, check your closets! Or if you see these at a garage sale check 'em out.
Books are easy to sell
As with almost anything else, Amazon ad eBay come to mind first because of their market size, but they're not necessarily the best option. You'll have to wait for your books to sell.
One great option for your books, especially textbooks, is Bookscouter. Just pull it up, enter the book's ISBN number and you'll get an instant price. You'll can package up as many books as you can fit into one box and ship it off to them for free. I had three IT related books that totaled almost $60 on Bookscouter.
Cash4Books is another option. You'll also enter the book's ISBN number, and if they want it they'll give you an instant price and send you a free shipping label. Then once they receive it in good condition they'll send a payment to your PayPal account.
BookByte is very similar to Cash4Books, where you enter the ISBN number and if approved, they'll send a shipping label.
eCampus is a bit different, in that they specialize in textbooks, and books with writing in the margins or highlighting will be accepted. Just enter the book's ISBN number and be prepared for them to take 15% off the top.
Check Your Attic
One thing that's particularly valuable is Lennox China. I had some place settings and a few serving bowls collecting dust in my attic. They were in the original boxes and someone suggested we take them to the Lennox factory warehouse near our home. We were shocked when they totaled the items up at just over $500!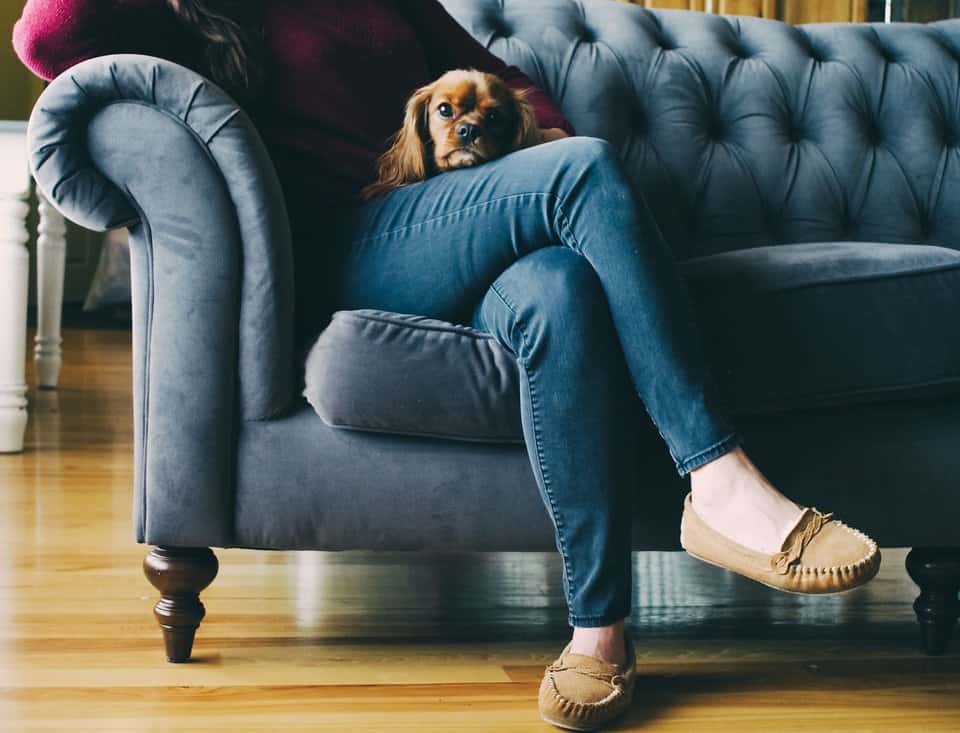 Have Any Unused Furniture?
I recently sold the original bedroom set that both my kids used for several years each. Two dressers and a crib were just what a young couple was looking for. They didn't want to spend a few thousand but were thrilled to buy mine for $150.
Do you have a couch, any chairs, or rockers that aren't being used? New furniture – even lower quality pieces is expensive. So, if yours is in good condition you can declutter your house, put money in your pocket, and make someone else's day.
And just like exercise equipment, try to take a few photos of it in a nice bright room before you move it out to the garage.
The shipping costs rule out options like Amazon and eBay. Garage sales are an option if you're clearing away a lot of low-value items and aren't concerned about getting top dollar. But Craigslist will bring a better price if you have a few pieces of quality furniture.
OfferUp is a competitor of Craigslist for buying and selling things locally. Though they may not be as popular yet, they do offer the same simple process of uploading a picture and listing within minutes. And their TruYou security system ensures that you're dealing with someone who's identity has been verified already.
Another option is to check your local second-hand shop although you may have to wait for payment until the items sell.
Sell Unused Gift Cards
I've received plenty of gift cards from family members for places like Home Depot, Lowes or chain restaurants. It's easy to accumulate gift cards, but if you don't have an immediate use for them why not turn them into cash?
eBay is one popular option for selling gift cards, but you'll probably receive less (80-90% of the face value) than some other gift card exchanges. Cardpool is a good option where they'll offer you either an Amazon gift card or cash. They advertise "up to 92%" paid for your card, but it really depends on the particular card. Raise is another option, similar to eBay where customers will bid on your card. You won't be paid until the card sells, but it usually does within 24 hours. Raise is very simple to use and they'll keep 15% of the selling price.
Rent out a room with AirBnB
Do you have an extra room in your house, or an empty apartment or home? You can earn extra money renting it out to travelers on Airbnb. It's a great way to make money and meet people from around the world at the same time.
Have a Garage sale
Grab your beach chair and get a pocket full of singles. If you have a lot of low value items and you can dedicate one decluttering weekend to pocket $100-$200, a garage sale could be a great option. Tons of people love to spend a Saturday morning cruising the neighborhood for a good sale. One suggestion I'd have is to put clear signs with thick, easy to read letters on roads surrounding you.
2. Earn Money Working a Side Job
Cleaning Homes is easy to start
Sure, you'll have to roll up your sleeves to clean homes, but this is something you can get started at a really low cost. Have a broom, a vacuum, some spray cleaner? You're good to go. The flexibility to schedule your own hours, and the ability to bring home $100 for a few hours of work make cleaning a great way to make extra money.
If you live in an area with a lot of seasonal visitors like I do, you can really clean up on the rental changeover day – when one renter leaves and another comes in a few hours later.
Have some business cards made and distribute some at local realty offices, the supermarket, vet or dental office. Once you have a few clients, word of mouth could be enough to fill your schedule.
Another way to find clients could be through Care.com.
Every city's Craigslist site has a "Gigs" section where people are looking for jobs to be done
Babysitting
A good reliable babysitter is worth their weight in gold to parents with young kids. And $40-$50 for three or four hours isn't bad. So if you have a few local contacts and are reliable, word of mouth will spread.
Even if you don't have any local contacts, try creating an account on Care.com . You can make extra money babysitting, caring for elders, pets or even housekeeping. If you're between the ages of 15-18 you'll need to create a parent-sponsored account, and then you too can begin making extra money. Once you create an account, then search their database for work. You don't even need to handle cash if you set up direct deposit.
If you're not sure what to charge, Care has s a wage calculator that'll suggest a rate based on your area, your level of experience and the particular job.
Of course, babysitting can also be done in your own neighborhood just through word of mouth.
Be a house watcher.
Caring for children or seniors can be a nice gig, but empty homes are quiet and don't talk back. You can also make extra money on Care.com checking in on the empty homes of vacationers or even be paid to stay in them.
Another way you can make extra money is to advertise your services as a home watch company. You'd need to get bonded and insured (which may cost you a few hundred dollars). But if you live in an area where people vacate their homes for weeks at a time, many of them will pay $50 for you to stop in and just make sure everything is ok. You'd have a key and just go in and check to make sure everything is secure, there's no leaks or damage and then report back to the owner.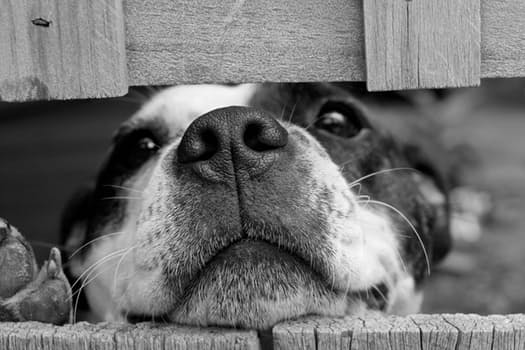 Dog/Pet Sitting
The expense to board a pet in our town is usually $50 per day and up. So, to get away for a few days, a pet owner can easily shell out several hundred dollars before leaving home. Or more if they own two pets. Many people would be happy to pay you $15-$20 to stop by for thirty minutes to feed, walk and spend a little time with their pet. They'll save money, their pets would be happier in their own home, and you'll have money in your pocket. It's a win all around.
Pet Sitting Options – Post a card at your local vet office or try these sites – Rover.com, Dogvacay.com or Care.com
Drive for Uber
Did you know that the average car sits unused 95% of the time? That's a lot of money to invest in an asset that's used so little. So, why not have your car start earning its keep? You can drive with Uber and give them 20% and keep 80% for yourself. You'd be your own boss and decide whatever fares you want to accept. You wouldn't be driving all over the state either. You can decide what fares you'll accept.
Here's what you'll need – A four door car that seats at least four people other than the driver. You'll need to have a valid, in-state driver's license, and your car needs to be registered and insured in the state you're working in. You can easily make several hundred dollars per week driving part-time.
Deliver Newspapers in Your Neighborhood
Do you receive local papers in your driveway each week? If you do, it was probably thrown there by one of your neighbors. You don't see many kids on their bikes delivering papers anymore, but even if your neighborhood does still have them, someone delivers the papers to him/her.
News companies employ people to pick up papers from a central distribution point and then either drive through neighborhoods tossing them in driveways, drop off bundles to stores in the area or to individuals. This might be an early morning gig, but if it fits your schedule it's an easy way to earn a side income. And you'd probably be able to bring your spouse or child for company.
Run Errands
We're all busy at certain times, but some people, due to family circumstances are super busy and would pay for someone to help out with basic errands. Things like picking up dry cleaning, getting a car inspected, go food shopping or any number of basic errands.
Sound like something you'd be interested in? Check out Care.com's odd jobs here, or  Craigslist's "gigs" section.
Start a Blog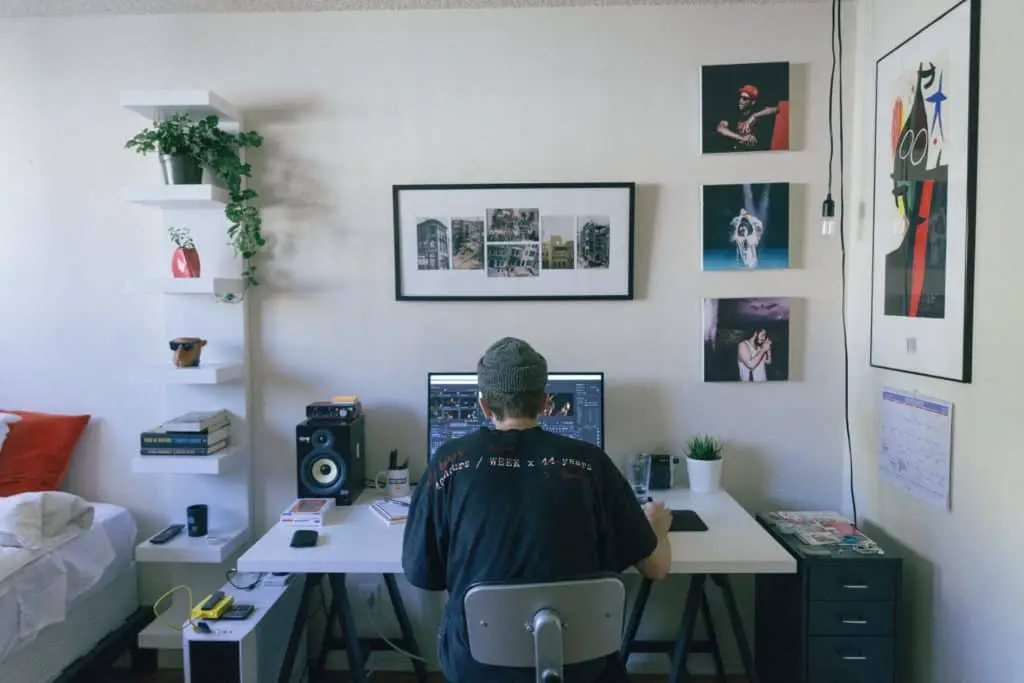 I've included starting a blog because it has the biggest income potential. To be honest, a blog may not bring in the money to pay holiday bills until next year. But it has the potential to bring in far beyond the cash to pay your holiday bills.
You'll have to work at it, but honestly, most of the biggest earning bloggers freely admit that they knew nothing about blogging when they began. They either started it on a whim, as a way to document their own experience, or they just started it as a side hustle.
You absolutely do not need to be a computer expert to start a blog. The initial investment to get your blog hosted would cost about $59 per year (that's like coffee money for a few months).
And if you post consistently, a blog has the potential to earn you more money than you'd ever earn in a traditional job.
If you have no idea how to go about starting a blog, check out my post How to Create a Blog That Will Replace Your Income. The whole process of getting it up and running takes about 20 minutes. And from there, the sky's the limit.
Tutoring
Do you have teaching experience or an expertise in a certain area?  You can be earning about $40/hour by tutoring a student for an hour. Or if you can group a couple kids in the same hour, give them a little discount to $30/hour and pocket $60/hour for yourself. For kids struggling to learn a certain concept, that extra hour of help can be a huge boost.
One way to start tutoring is to make your services known in your local PTA. Studypool is another option, although a bit different. There, you'd help with individual questions and be paid per question answered. More about Studypool below.
Delivery Jobs
Check with the large package delivery companies in your area. They're usually looking for help during the holidays, and if you're looking for permanent work, this could be a way to get your foot in the door.
Check out jobs with Fed Ex, DHL or UPS
3. Make Money Online
Tutoring/Research
One way to help out students online is to register with Study Pool. Students use Study Pool to find answers to questions in various subject areas. You can sign up as a tutor and be paid to answer their questions. How it works – as a tutor, you'd browse the submitted questions and then "bid" on various questions. In your bid you'd specify the time frame you'll have it answered by, and propose a price. If your bid is selected, you're off to the races. There's no limit to the number of questions you can be paid to provide answers for.
Take Some Surveys
If you're sitting on the couch at night, waiting at the doctor's office, or waiting for your kids to finish soccer practice, why not take a few simple surveys and be paid for it. Taking surveys won't exactly pay your rent, but they can be a steady source of extra income that you can earn in your spare time – like literally any time.
A few of the popular ones are:
Inbox Dollars does marketing research on consumer preferences. Why? Well, various businesses need information about potential customer's tastes and preferences. Instead of hiring their own marketing department, companies pay a service like Inbox Dollars for their research.
So, Inbox Dollars creates surveys or has you watch short videos and then enter your preferences. You can make extra money just by providing your input to basic questions. It's free to sign up and these are not long and drawn out. Complete them on your lunch break, while the kids are napping or whenever you have 15-20 minutes.
Survey Junkie  – Really simple to sign up for and use, Survey Junkie has over 5 million users. For any surveys you take, payments are made right to your Paypal account.
Swagbucks – is similar to Inbox Dollars, in that you sign up for free, then you'd click to download their browser add-on. That will keep track of the activities you do, like watching short videos or taking surveys. You accumulate "SB" points which you can redeem for gift cards from places like Amazon, Target, Walmart, PayPal, and Starbucks.
So, they're not actually paying you cash, but you'll have gift cards for stores that you'd be shopping at anyway. You'll also accumulate points just for doing your own online shopping. Businesses can tell that you're making purchases through Swagbucks, so they pay Swagbucks and Swagbucks shares a portion of that payment with you by awarding you points.
Earn Money Through Cash Back Apps
In addition to selling things that have value, another way to grow your PayPal account is by taking advantage of free apps that basically hand you money.
The most popular of these is probably Ebates. It's an app that's free to signup, costs nothing to be a member and couldn't be simpler to use.
Here's how you'd use it: Let's say you were going to shop online at Target. All you'd do is sign in to Ebates, type "Target" into their search bar and you'd be brought to Target's website.
Buy whatever you need, and then a percentage of the cost is deposited into your PayPal account. It's that easy, and there's no extra charge added on to the product. Ebates is partnered with over 2000 stores and they make their money by bringing customers to those stores. So, they share that with you.
By the way, Target does free shipping on orders of $35 or more, or if you do store pickup, which sometimes can be done on the same day.
Sell Your Own Artwork
Do you make a mean duct tape wallet? Or hand-made jewelry, knitting, woodwork or photography? There's probably a market for your creations on sites like Etsy, Cafe Press, or Zazzle. You'd be surprised at how many people start a side hustle and grow it into a full-time living.
And if you need to put up a website to sell your wares, don't be intimidated. It's much easier than you'd think. Check out my tutorial on how you can get your own site up and running in about 20 minutes.
Freelance Writing
Freelancing is a good source of part-time or full-time income. You can make extra money doing graphic design, bookkeeping, writing blog posts, being a virtual assistant, medical coding and almost anything web based. You can find how other people are advertising their skills on sites like Upwork, or Izea, and get an idea of how to pitch your own freelancing gig to potential clients.
Sell T-Shirts
Have you ever thought of a great design or saying that you thought would make a great t-shirt? You don't need to own a screen printer or even t-shirts. Just log in to Teespring, create your own custom design and have them shipped from Teespring to your customer. Have a great idea for a T-shirt? Put it on eBay, Facebook or another platform and you'll only lay out the money for shirts once you have a sale.
Become a Translator
Are you multilingual? If so, you can take advantage of one of the fastest growing occupations in the nation. One place you can get work is on Verbalizeit. You can choose to work only the jobs you want. You can work translating documents or transcribing. You'll take a short test when you sign up, and then accept whatever jobs you want.
Other places to find work as a translator would be sites like Upwork and Guru. There's also Gengo, which is solely for freelance translators.
Final Points
It's amazing what few hundred dollars extra per month can do to your budget. If you can generate some extra cash using one of these methods, you might find you can continue it beyond the holidays. Maybe it'll be enough to finally start an emergency fund, pay off your debt or just pay for a night out now and then.
If you are starting an emergency fund, check out my review of Digit. It's a mobile app that'll monitor your checking account and only move small amounts of money into your Digit savings when it sees you can afford to.
I was able to accumulate over $1000 pretty quickly with Digit and it's already paid for three expensive car repairs. Even though Digit was introduced as a way to build an emergency fund, it would also work perfect to accumulate cash for the holidays. It's automatic, easy to use, and builds up cash surprisingly fast.
So let me know if you're going to take the plunge and try any of these!