"This post may contain affiliate links. Please read my disclosure for more info.
Believe it or not, some of the best ways to save money are right under our noses.  We get used to doing things a certain way and never consider that there's a cheaper alternative.
We buy brands that we're used to, go to the same stores, or do the same things on the weekend. But when you start getting intentional about your spending, you'll see there are plenty of ways to save money – like several thousand dollars each year.
Here are 20 ways to save money this year to keep in mind.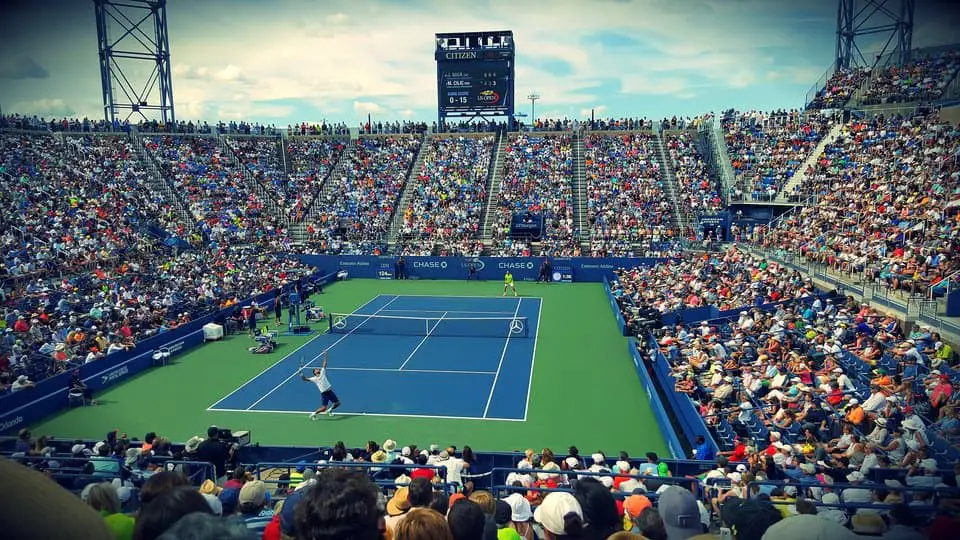 Buying Food Where You're a Captive Audience
It's expensive enough for tickets to a game or a concert without blowing another $75 on a few hot dogs and drinks. Stocking up on food or snacks before the game, concert, or the movies can pay for half of your next grocery trip. If popcorn gets any more expensive we may see people tailgating at the movies!
And your wallet will thank you for grabbing some grub before going to the airport. Any airport food is expensive, but one place that'll really blow your budget is buying food from a vendor at the gate where you board the plane.
Save Money on Generic Brands
Even if you just consider the grocery store – suppose you spend $100 per week on average. Many of the name-brand products you buy will have a generic brand right next to it for 25% less. It's easy to think, "Oh, it's only a dollar difference".
We become so attached to certain brands, that we pick them up without a second thought.
But remember. The best ways to to save money are in the things we do regularly. And buying food is something we do at least weekly, and maybe every day when you consider all sources. 
Just by substituting some of the name brands you buy with generics, you should easily be able to  save 15% off your total bill. And if you spend $100 per week, or $5200 per year, that's a savings of $780. Right there, that's a nice start on your emergency fund, a month of groceries, or something for the house.
Making some minor changes in the way you buy food, is one of the best ways to save money all year.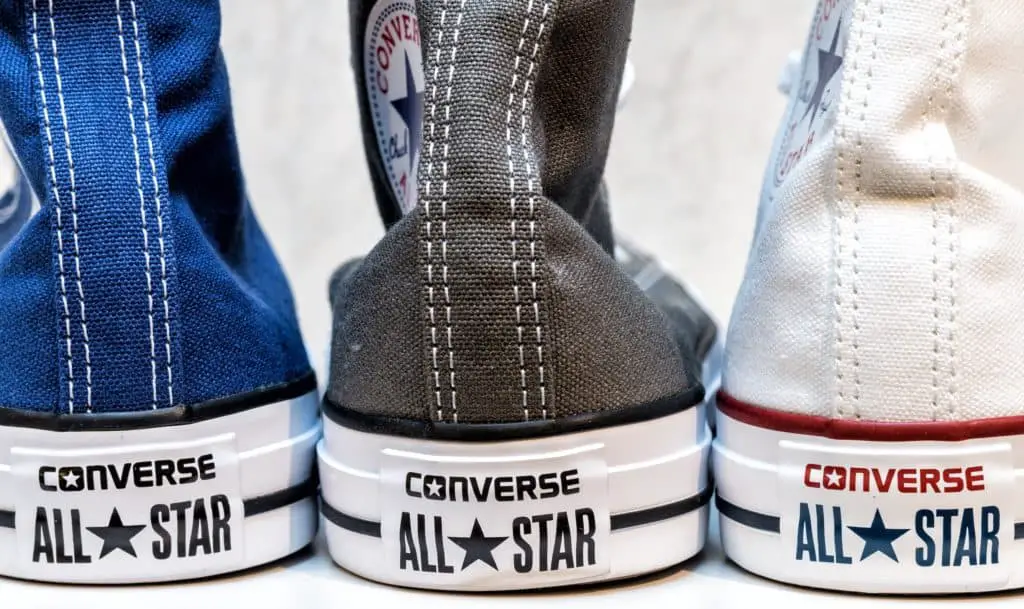 Reconsider Those Trips to the Mall
If you need something specific, like a dress or a pair of shoes for an upcoming event, the mall can be your one-stop shop. But it's easy to fall into the habit – like we did – of using the mall as an excuse to get out of the house and do something over the weekend.
It's too tempting to walk around for hours and come home empty handed. In fact, the reason we need to declutter our closets each year, is because we come home with stuff we don't really need. Challenge yourself to find cheaper activities, and pretty soon you'll see that this is one of the easiest ways to save money.
Let Your Employer Help You Save Money This Year
Many employers offer a surprising amount of discounts that may not be heavily publicized. If your company has an employee portal, poke around and look for discounts on:
Your monthly cell phone plan.
Health club memberships.
Laptops.
Legal fees.
Tickets to events.
If you don't see anything online, try stopping by HR one day and ask.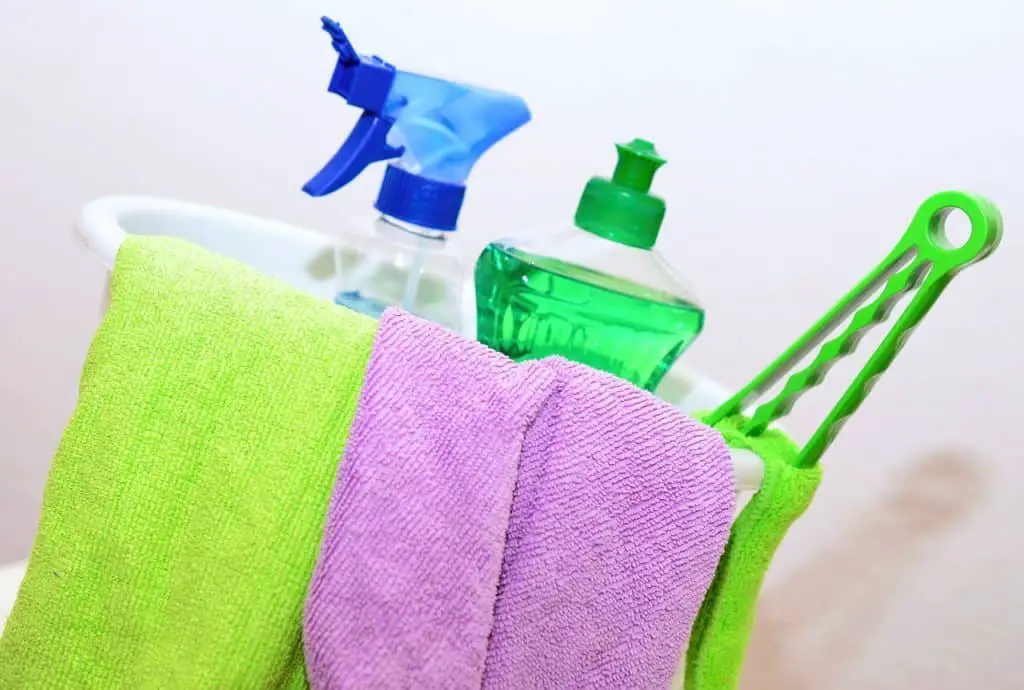 Make Your Own Cleaning Supplies with Dollar Store Products
Have you ever considered how much money you spend on name-brand cleaning supplies – most of which are loaded with harmful chemicals?
Almost anything you need to clean around the house can be done using your own, easy to mix products bought from the dollar store. All you'd need to get are basic supplies like vinegar, baking soda, an essential oil and a few other things. Check out 15 Natural Cleaners That'll Save You Hundreds of Dollars where you'll see 15 common areas to clean with simple, safe, and cheap ingredients from the dollar store. This is a great way to save money and have a healthier home.
Buying Bottled Water
This hit home for me after bringing my kids to dozens of soccer matches over the last several years. By the afternoon, there are hundreds of plastic water bottles overflowing every trash can onto the ground.
We don't notice this at home because we throw them away each time. But the effect is the same. We're not only throwing money away for something we can get free, we're adding thousands of plastic bottles to landfills that take years to degrade.
We spent a little money on a Brita Water filter in order to never buy another case of water, and to stop adding hundreds of empty plastic bottles to local landfills.
Paying Shipping Costs
Many times two different products are close in price – until you check out. Then suddenly you'll see a $9 shipping charge for an item that weighs just a couple pounds.
Or be on the lookout for a policy where shipping is free over a certain amount. Sometimes taking a minute to purchase a second item that you needed anyway is a good way to save money. I once almost purchased a light jacket for $49.95 plus shipping when I realized at the last minute that shipping was free over $50.
Another way to save money is to shop at stores that offer free shipping all the time – places like L.L. Bean, The North Face, Timberland, Nordstrom, Zappos, Sunglass Hut and Ray-Ban.
Related: Here's an Easy Auto-Totaling Budget with a Monthly Recap, and Goals for Next Month.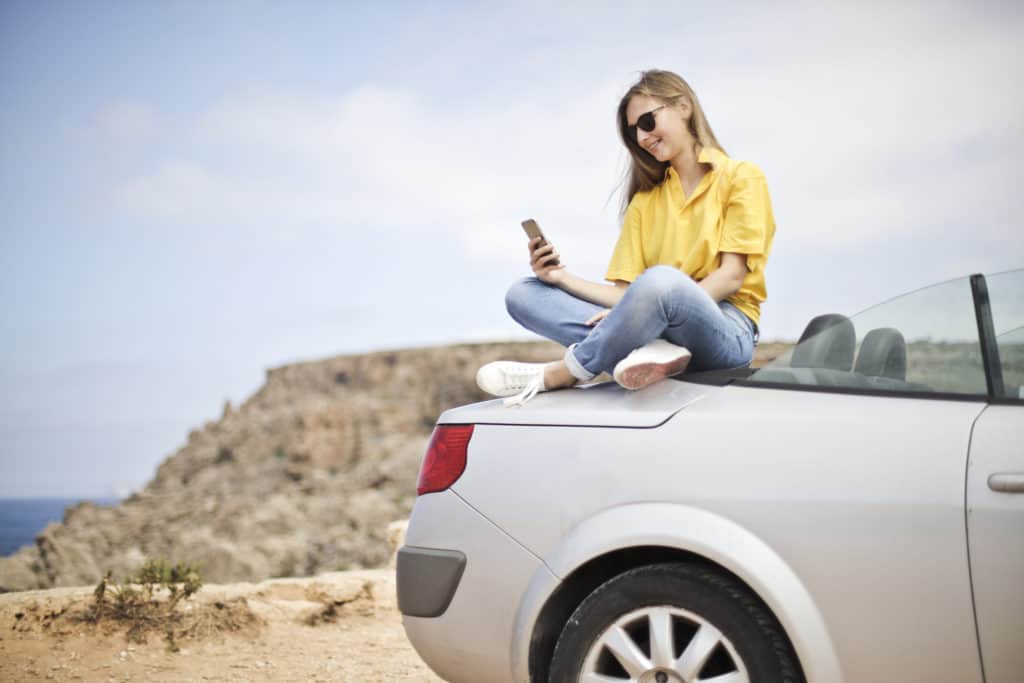 Make a Five Minute Call to Save Money
Take a look at your monthly bills. Who do you regularly pay – the cable company, Home Depot, Visa? If you have a reliable track record of payments, one way to save money is just by picking up the phone and asking for a better rate. Companies want to retain reliable customers, and if you can politely point that out – and the fact that you're shopping for the best rate, they may lower yours.
For a five minute call you may end up saving hundreds per year. Don't think other people don't do this. That's why many companies have "retention departments", just for this reason. Give it a try!
Spend an Afternoon to Save Money and Stress
Here's a great way to simplify your life and save money this year. Designate one area as a holding area. Then spend an afternoon going through each room and pick out things of value that aren't used anymore. Things like exercise equipment, books, game consoles, baby supplies, even clothes.
Bring these things to your holding area – this way you won't forget about them. Then one by one, list them for sale.
Exercise equipment sells almost immediately on Craigslist.
Selling books is simple with the free app Bookscouter. Just install app, scan your books and get a price. Then pack them all in one box. Slap on their free shipping label and drop them in the mail.
The same goes for your closet full of CDs, DVDs, game consoles, tablets, video games or cell phones. Decluttr is another free app that makes it easy to declutter your home while you make a few bucks.
We tend to hang onto things, either because we're too busy to deal with them, or because they hold great memories. But at some point we'll be faced with getting rid of them. So why not help someone else afford it while we make a few bucks. Reducing physical clutter is also a great stress reducer.
Paying Checking Account Fees
One day I noticed a $15 fee on my account. When I looked into it, I found that the "Premier" account I had, charged a fee if the balance dipped below a certain amount for just one day. With so many options around, there's no reason to pay fees like that. I just called and had it switched.
Just like auto insurance, it's easy to open an account and then stay there for years while they gradually add a fee here and a surcharge there. You could easily be paying $10-$15 per month and not realize it unless you're examining your statement each month.
And beware of the ATM fees. In addition to the "at the machine" surcharge, the bank may be hitting you with $1 or more each time. They're already reaping benefits by holding your money, so there's no need to pay them also.
Paying for a Gym – Any Gym 
Joining a gym in January feels like a great way to start the new year. But realistically, more than half of gym members rarely go. I cancelled my membership after realizing I hadn't been there in almost three months.
Even if you go regularly, have you ever considered the real cost of going to a gym? It's not just your monthly fee x 12.
If you start with 24 hours, and subtract sleep time, work time, family time, dinner, and chores, what's left? Not a lot of me time. So what's your time worth? And if you commute to a gym, how long do you spend getting there and back?
The social part of working out at a gym is nice, but if you're trying to trim your waist and your wallet, there are plenty of free weight and cardio exercises you can do at home that are cheaper and take a fraction of the time out of your day.
Related:  7 Free Fitness Apps That'll Make Your Gym Obsolete 
Save Money by Timing Your Purchases
Who doesn't like getting a new coat in the fall or a bathing suit in the spring? But for that instant gratification, we're paying almost double what we could be paying.
Just reversing your purchases and stocking up on summer stuff in August and winter stuff in February is a sure way to save money this year – like 40-50% of what you'd normally pay.
And just like timing grocery trips to their weekly coupons, you can save at other stores by shopping on a certain day. For instance, here's Target's weekly mark-down schedule:
Monday – Kids' Clothing, Stationery (office supplies, gift wrap), Electronics.

Tuesday – Women's Clothing and Domestics.

Wednesday – Men's Clothing, Toys, Health and Beauty.

Thursday – Lingerie, Shoes, Housewares.

Friday – Cosmetics, Housewares, Automotive.

Extra Trips to the Grocery Store
One of the largest expenses we have each month, other than rent or mortgage, is for food. And if you're trying to budget, food costs could easily cripple your ability to save money. 
When you total up food expenses for the month, it should include all food – groceries, take-out food, restaurants, convenience stores, and lunch at work.
Have you tried planning your meals? It's not that hard. Spend about an hour just once, listing about 15 or 20 meals with ingredients. Save these in a binder or on your laptop.
Then once a week, pick meals for the week, compare the ingredients to what you already have, then go shopping. Now you'll have everything you need for the week.
Right away, you'll eliminate:
That distracting thought every afternoon, "what am I going to make tonight?".
Those extra trips to the grocery store, where you plan to spend $7 and actually spend $37.
The $25 emergency pizza runs. (I love pizza, but 6 or 8 times a month is a real drain).
That $7 or $8 lunch at the office.
Another way to meal plan is to subscribe to a service like $5 Dollar Meal Plan. For $5 a month, they'll supply you with an inventory of hundreds of complete meals. They include the directions and the shopping list. All you'd do, is pick the ones you want each week, cross off the ingredients you already have, and you'll shop just once. 
If you're wondering if $5 is worth it, think of it this way –  if it eliminates extra grocery trips, emergency take-out orders, work lunches and the time to plan meals, it could pay for itself in the first week.
Missing Due Dates
I've learned this the hard way. After becoming a single parent, I thought I could remember appointments and due dates by writing little to-do lists. But after missing appointments, school functions and bills, I've learned that losing track of dates is not only frustrating – it's expensive.
Having a system that works for you – a schedule book or some kind of reminder is a must to avoid those $35 late charges.
And if you have any accounts with promotional or discounted rates, they'll raise your rates in a heartbeat once you're late with a payment.  So save money and your sanity by using a scheduler.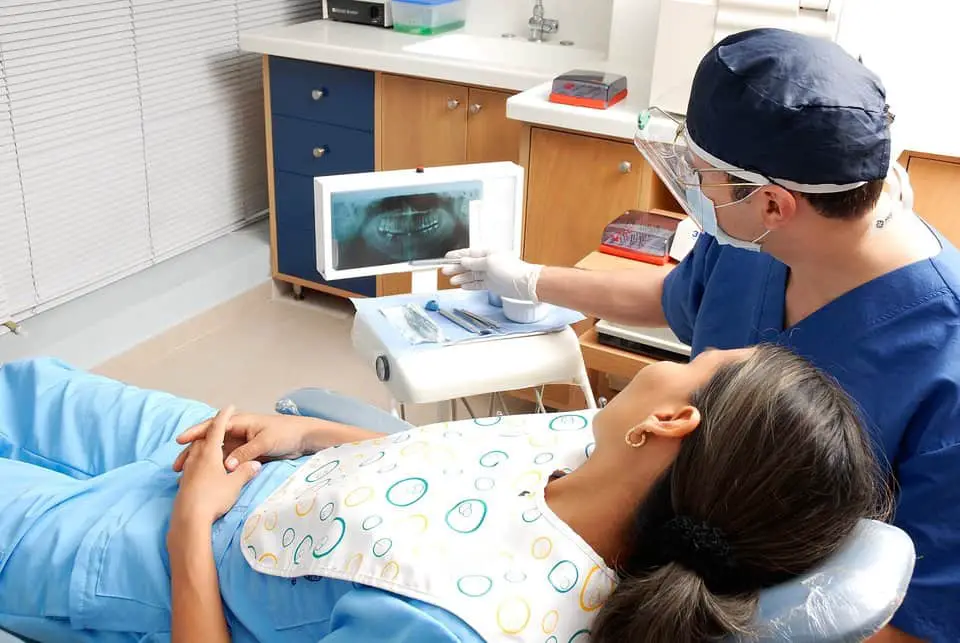 Skipping the Dentist
After switching dental offices a couple years ago, my new dentist spent a good ten minutes emphasizing how dental care affects your overall health, and regular office visits are a key to maintaining overall health.
The skeptic in me initially felt that he wanted to ensure regularly paying customers, but his advice did make sense. He said oral bacteria and inflammation from periodontitis — a form of gum disease — can play a role in other diseases. And he noted that many infections result from neglected dental issues.
So skipping your regular dental visit may save money this year, but could eventually cost you hundreds of dollars in root canals, extractions and the pain that comes with it.
Not Comparing Prescription (and Over the Counter) Drug Prices
If you require a regular prescription, it might pay to shop around. Many prescription drugs could vary in price between pharmacies as much as ten-fold. So even if you're only paying a co-payment, your cost could vary a lot between pharmacies.
The same goes for over the counter products like allergy medicine. One of the most popular, Claritan, contains 10 mg of Loratadine, and costs around $10 for a ten-pack. But I can buy the generic brand right next to it – with the exact same ingredient for $2.50. 
And don't forget to save money on your pet meds. The heart worm medicine or flea control that the vet office recommends can be purchased online for a fraction of the price. 
Save Money by Reviewing Your Habits
Saving money consistently, and being able to afford the things you need, has a lot to do with your lifestyle choices. Think about your habits. Are there things you do, or places you go every day, or once a week? Sometimes we get so accustomed to our routine that we overlook the fact that it might not be in our best interest at this point in our life.
Maybe you subscribe to 3 magazines that are stacked in your room because there's no time to read them.
Or like me, you haven't used your gym membership for awhile.
You may have a great social life, but does it always center around expensive activities? A few less trips to the mall or dinners out could be the money that'll fund your emergency fund.
Are you paying $190 a month for cable when your kids watch nothing but Netflix?
Some of these habits may be worthwhile. But maybe not right now. Getting into a position where your net worth starts rising just means being intentional and saving money on each purchase. They all matter.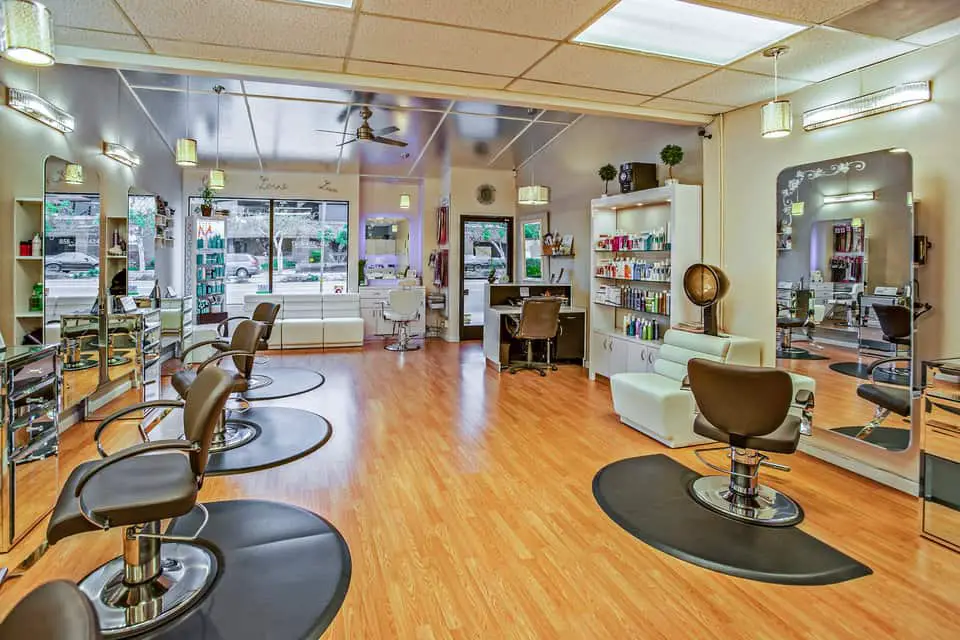 Buying Products at a Spa or Salon
I recently took my daughter for a haircut where the stylist sprayed her hair with a product that she raved about. As we were checking out, she also pointed out the product for sale. We didn't buy it then, but on my next trip to the grocery store, there it was – for 25% less.
A salon or spa can be expensive enough, and most of the products for sale can be found somewhere else cheaper. 
Another option to save money this year, is to be on the lookout for salon coupons. Ours sometimes sells a coupon worth 10 haircuts (normally $15) for $100.
Not Taking Advantage of Rebates
We're all busy, so following up on rebates is an opportunity to save money that often falls through the cracks.
But some merchants have made getting rebates so easy that passing them up is leaving easy money on the table.
One example is Rakuten (formerly Ebates).They've partnered with over 2000 stores and their app is simple, free, and a breeze to use. You login to Ebates and type your store of choice into their search bar. You're brought to that store and make your purchase, and as soon as you do, a rebate is sent to your PayPal account. It's that easy.
Another easy way to collect rebates is through IBotta. It's a free app that'll save money every time you grocery shop. Once you have your shopping list, just check Ibotta to see what products they're rebating this week. If it's something on your list, select it.
Then when you get home, just scan the product using the Ibotta app, snap a picture of your receipt and you're done. Your rebate is sent to you. You'd never have to cut another circular again. But if you do, you can still claim rebates through IBotta.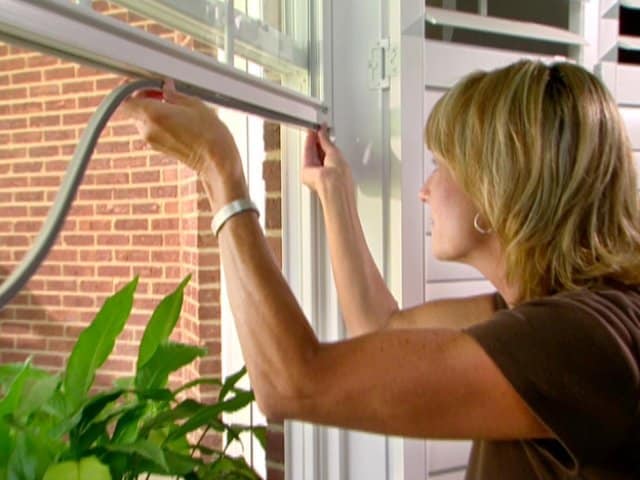 Save Money by Making Your Home Energy Efficient
This is one of the easiest ways to save money, because it's just an accumulation of simple changes. You can reduce energy costs by hundreds of dollars per year by doing things like spending $5 on a tube of caulk and spending 30 minutes sealing cracks around windows, doors and the foundation. Or by installing a programmable thermostat like the Nest which will learn your schedule, adjust accordingly and use much less energy. 
Consider contacting your local energy company. Many of them will come out and do a free energy audit. I've had one done, and they spent a full 90 minutes crawling around my attic, crawlspace and checked every duct, every return and every door and window.
There shouldn't be any obligation, and they can probably let you know about any rebates or incentives in your area for making your home more efficient.
I took advantage of a program in New Jersey, called Save Green where the state was providing an immediate $5000 rebate and a $10,000 interest-free loan for replacing HVAC equipment with high-efficiency models.
If your furnace, water heater and air conditioner are over 10 years old, they're on borrowed time, and replacing them with higher efficiency models could save you hundreds of dollars per year. 
Here is an interactive map of the U.S. that'll display what programs may be offered in your state.
Related Post – 15 Ways to Save Electricity and Keep More Money
Final Points
Getting control of our money usually doesn't happen due to a big promotion or some other windfall of money. It happens when we look at each area and start getting intentional about everything we spend.
It's a series of decisions that may seem small, but when combined, add up to thousands more dollars in your pocket. And that becomes your emergency fund. Or your debt payoff, or your 401k contribution.
Robert Kiyosaki said, "It's not how much money you make, but how much money you keep, how hard it works for you, and how many generations you keep it for." 
How about you? Have you found any unique ways to save money?