"This post may contain affiliate links. Please read my disclosure for more info.
When I see the phrase free money, I usually skip right by it. Life is too short to go down every rabbit hole that promises you something for doing nothing.
But I admit, sometimes my skepticism causes me to lose out on some legit opportunities. Over the past year, I've come across three ways to save money for doing almost nothing.
Is it actually free money?
Well, not in the sense that someone's gonna hand you money out of the blue. But they're ways to save money that are so easy, that not doing them is like leaving money on the table.
I like things simple. I'm not going to run to five different stores to save $4.00, and I don't like subscribing to every offer that comes along. It's just too much.
But anyway, here's why these three apps are like getting free money:
They're all free to sign up.

They require almost no actual work.

They don't bombard you with other offers every other day.
1. Rakuten (formerly Ebates) will save money on almost anything.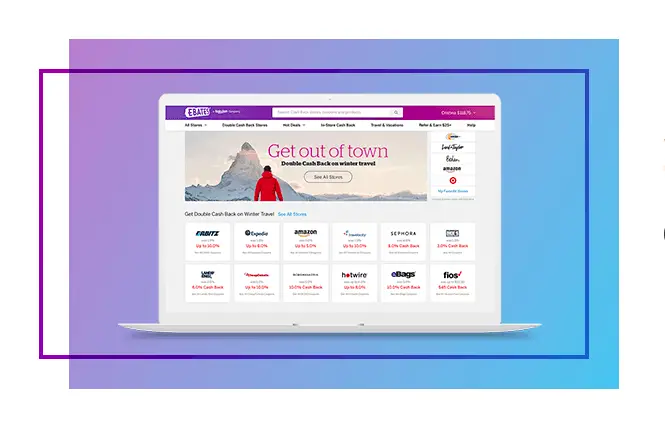 Have you ever shopped online and just before checking out, you decide to look for an online discount coupon?
You spend fifteen minutes searching for various coupons, and each one you apply to your cart generates an "invalid" or "does not apply" message.
So you give up and pay the listed price, aggravated that you wasted your time.
Ebates will eliminate that. Here's how it works:
You sign up for free in about two minutes.

You specify where you want your rebates to be paid. Either to your PayPay account, or your bank account.

They immediately credit you $10.
When you're ready to shop, instead of going directly to the store's website, just login to Ebates and select your store in their search bar. They're partnered with over 2500 different businesses.
As soon as you select your store, Ebates will immediately show you the amount of rebate you'll receive for whatever purchase you make.
Here's an example. I typed in Kohl's, and Ebates show me right away that I'll get a 6% rebate for whatever I buy.

At this point, I just click through to my site (in this case Kohl's) and shop like I usually would. Except that once I check out, Ebates will add that rebate to my account.
I'm usually skeptical about things this easy. Even with Ebates, I wondered if they add a percentage to your cost so they can afford to pay you the rebate.
So I tested with a few products. I looked up a few items at various stores through Ebates, then looked up the exact same items outside of Ebates on each store's website.
One of the products I checked was the Fitbit Charge 2.
I checked at Target first through Ebates, and the Fitbit Charge 2 is priced at $129-$179.
Then I checked Target directly through my browser – outside of Ebates. It's the exact price, $129-$179.
You can use Ebates in the store also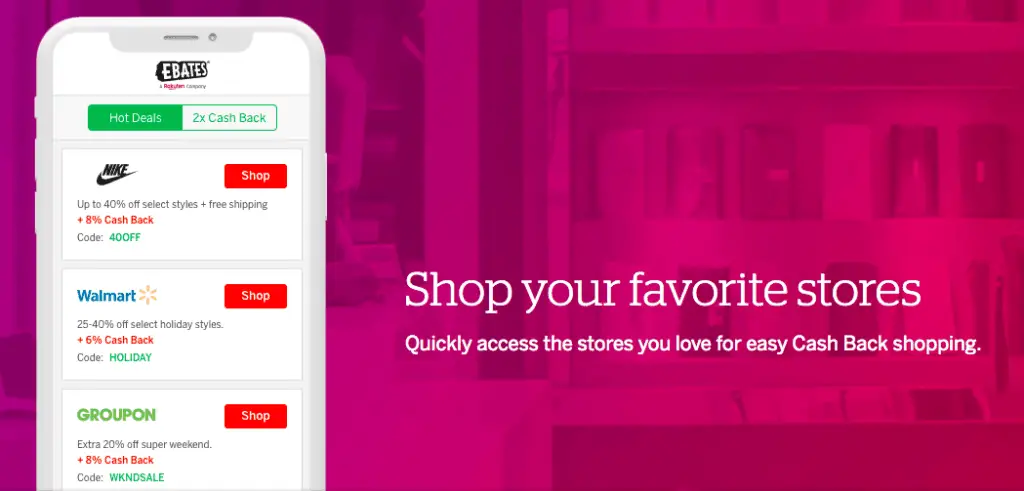 I'll be honest, I haven't used the Ebates mobile app to shop in the store yet. But here's how it works:
Connect one of your credit or debit cards to your Ebates account.
When you're in the store, just launch the Ebates app and it'll automatically start a "shopping trip".
Select the store you're at, and Ebates will show you the percent rebate for that store.
Just make your purchase. You don't need to do anything at the checkout.
You Can Use Ebates for Travel and Hotels also
Ebates works for airlines and hotels also. Just use the same process. Login to Ebates, then access your travel or hotel through the Ebates search bar. Make your normal purchase, and you'll receive a rebate.
I wouldn't recommend anything that requires you to jump through a lot of hoops only to save pennies on the dollar. It's just not worth it.
But the fact that you pay nothing to use Ebates, and it's ability to save you a decent amount of money, make it worthwhile in my book. Right now, I have $130.00 in my account.
Here's how you can claim your first $10 by trying Ebates.
2. Amazon's Subscribe and Save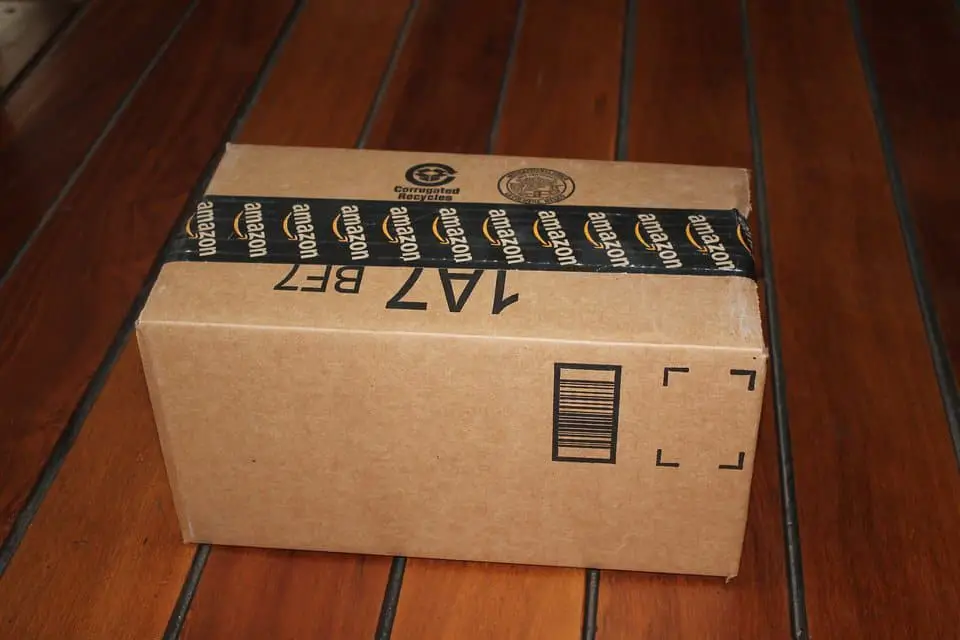 Another great way to save money and save time is to sign up for Amazon's Subscribe and Save option.
For things that you buy on a regular basis, like diapers, paper towels, toilet paper, detergent, you can save 15% by having it delivered on a set schedule.
This shortens your shopping list and ensures that you're getting a consistent discount on things you buy regularly. It also ensures that you'll always have certain items.
I don't buy diapers anymore but I can remember spending a couple hundred dollars every month. If you add up the regular items from your shopping list, getting 15% off and having the security that you won't run out is a good deal.
3. Honey will find you a discount if there's one available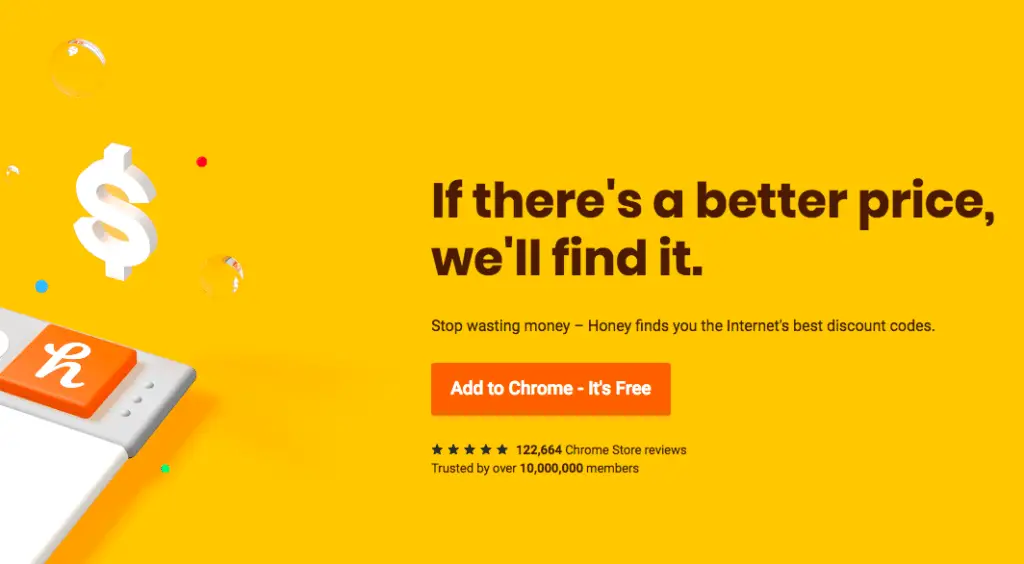 Honey is another easy way to save money every time you shop online. It's a browser add-on that sits idle until you're checking out. You don't have to do anything. Once Honey sees a product in your shopping cart, it will check for any available discounts and if it finds one it will apply it to your cart.
How easy is that?
Add Honey to your browser and it will start saving you money today.
What impressed me about these three apps is that they're all free, you can add them in a couple minutes, and they're simple to use. If you're not using these, you're literally leaving money on the table.
Have you tried these? How was your experience?