"This post may contain affiliate links. Please read my disclosure for more info.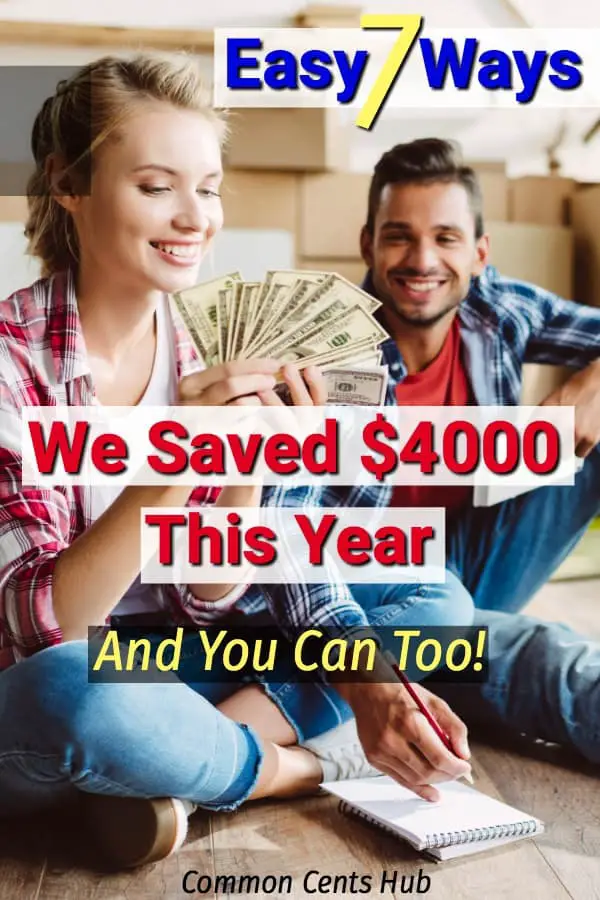 Who isn't looking for ways to save money? But to save real money – not just hundreds, but several thousand each year, there's a better way than eliminating every little pleasure from your life.
We've found that just being more intentional with regular expenses is a surprisingly easy way to keep several thousand dollars more in your pocket each year. Wouldn't it be cool to get a raise of $4000? That's an extra $333 in your pocket every month! Yours could even be more.
The key is to look at stuff we pay for all the time. The bills and the cash we're so used to spending that we don't give it a second thought.
If you're the one paying the bills each month, then you see prices going up and contents going down. So think about your month. Where do you spend money all the time? Here's how we saved $4000.
RELATED POSTS
7 Ways to Save Money – How We Saved $4000
1. Use GasBuddy to Save Money on Gas
I drive about 15,000 miles per year, and my car gets about 20 miles per gallon of gas. So, for
an average year, that's 750 gallons of gas. Using GasBuddy, I'm able to see the per gallon price of every station in the area. Almost always, I save about 25 cents per gallon in our area which amounts to $187.50 per year. 60 million people have installed GasBuddy's free app.
You can get GasBuddy FREE for Android, iOS or Windows
Yearly savings: 

$187.50 

(Total so far $187.50)
 2. We signed up for an employee discount on our cell phone plan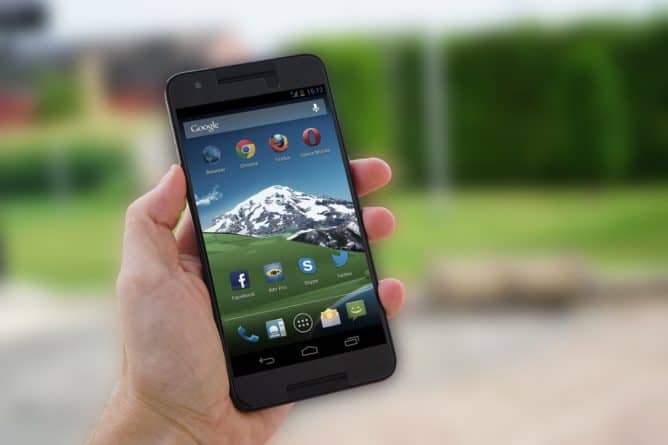 As a Verizon subscriber, we found there was a 20% discount for being an employee of an eligible company. The discount is applied only to the employee's portion of the bill, so if you have several phones on your plan you'll get a discount on the phones used by the employee.
This isn't publicized much, so it's not one of the more popular ways to save money. But In my case, it amounts to $16.00 a month. If you're a Verizon subscriber, click here to see if you're eligible.
Or you can save money by checking Sprint,  T-Mobile, or AT&T for their discount programs.
Yearly savings:

$192 

  (Total so far: 379.50)
3. Switched to streaming boxes and eliminated Cable TV
If you're still paying for cable TV, there's a good chance that you'll be able to save over $1000 this year, by streaming content instead.
When I took a close look at our bill, I found we were paying $45 a month to rent our cable box, cable modem, remotes, and each of the devices they require on other TV's. That's $540 a year!
Since cable's business model forces you to buy a bundled plan, we were watching about 5% of the content we were paying for.
So, to eliminate $540 a year for rental charges, I bought a streaming device for each TV. If you're not familiar with them, it's just a small device that plugs into your TV's HDMI port.
The streaming box will have an on-screen setup wizard that'll walk you through connecting to your home wifi. It shouldn't take more than 10 minutes to setup.
What can you watch?
The streaming device will show a menu on your TV, and it'll include whatever you subscribe to. Netflix, Hulu, Amazon Prime Video…Basically, whatever you choose.
Hulu has a basic plan for $8.95 a month, but I chose their Hulu Live plan for $39 a month, which includes local channels, cable news and sports. I can watch NFL, soccer, college games… pretty much anything I've had before.
This was an easy switch to make. And what a relief, to finally drop off a box full of rented equipment to my local Comcast office. We've reduced our expenses by an unbelievable $2160 per year!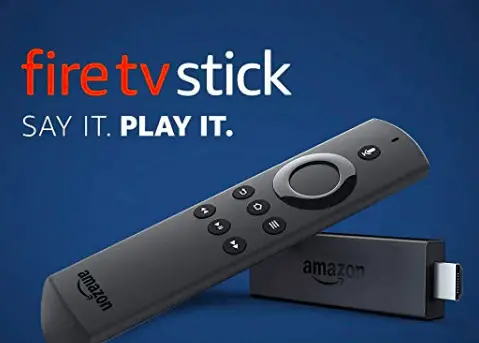 You can get a streaming device for anywhere from $35 – $150, but we use a basic Amazon Fire Stick. 
It's $39.95, which is a one-time cost for each TV. It comes with a remote, and is compatible with Alexa.
Yearly Savings

$2160 

  (Total so far: $2539.50)
4. We installed a Programmable Thermostat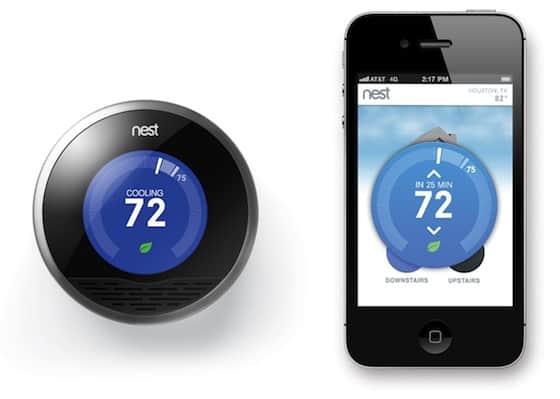 Notice a theme here? It's easy to overlook each one of these alone, but they're all regular expenses. So together, they add up to literally thousands of dollars each year. Automatically regulating your heating and cooling is also one of the best ways to save money.
We pay our utility company using the 'budget option'. This allows us to pay a set price each month based on the last 12 month's usage. At the beginning of 2016, our budget option was $95 per month or $1140 per year.
I looked over our bills for the past few years and they've gone up gradually, but there's been no significant change until we installed the Nest thermostat in February 2016. Comparing our bills for the next few months to those of a year earlier I could see a definite decrease in the amount of energy used for each month.
The Nest learns your patterns and will adjust accordingly – lowering the temperature at night and when you're out, and raising it while you're home. Our new budget option is $79 – an annual savings of $192!
Any programmable thermostat will save you money. So if you live in an older house with a manually adjusted one, spending a little money now will save a lot more over the next few years.
Here's how we were able to take a huge chunk out of all of our utility costs:
Yearly savings

$192 

  (Total so far: $2731.50)
5. Eliminate One Take-out Trip Per Month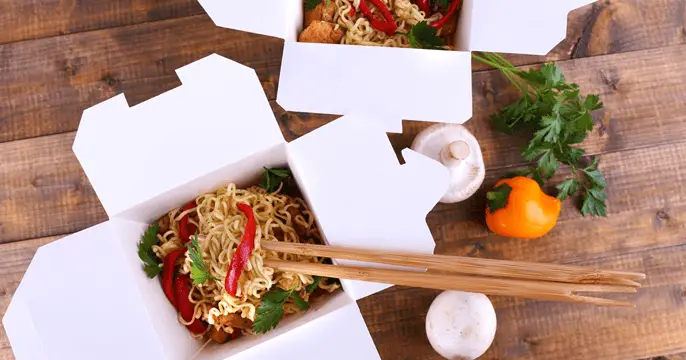 Take a quick look at your bank statement. If you're like our family, it's probably loaded with fast food trips for pizza, Chinese food or sit-down meals.
We're all busy, but how often do we justify ordering in because it's "less stressful" than making dinner. But probably not as stressful as seeing your bank statement listing hundreds of dollars in charges with nothing to show for it.
Save money by just eliminating one take-out trip per month. It'll keep several hundred dollars per year in your pocket. Our average order of pizza and wings (which we order way too much!) is about $22.
The main reason most people spend hundreds of dollars on take-out food is that we're just not prepared. My mistake was letting food shopping go until the last possible minute. Then I'd rush through the store, thinking I'm grabbing what we need. We'd have meals for a few nights, and suddenly I'd be in a jam again, wondering what to make.
Here's how we were finally able to reduce our food costs by about $400 per month:
Yearly savings:

$264  

(Total so far: $2995.50)
6. Started Buying Store Brands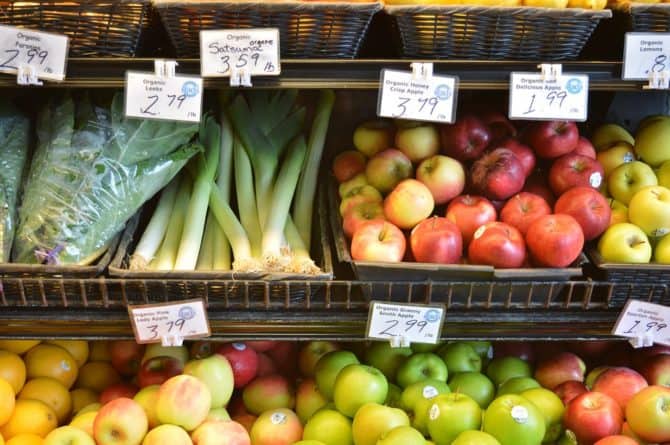 Our family likes Jiff or Skippy peanut butter but the store brand is over a dollar cheaper. That doesn't seem like a lot – but when you multiply that by 10-12 items on each trip, it does add up throughout the year.
For an average weekly shopping trip of $100, you should be able to save about 15% by getting store brands where you can. Fifteen dollars each week turns into $780 for the year!
I tried an experiment a few weeks ago. I bought the store brand peanut butter, then I neatly cut the label off the empty Jiff jar before throwing it out. I taped the Jiff label over the store brand label. Nobody even noticed.
I did let my daughter in on it a few days later and we both had a laugh, but it just goes to show that we throw a lot of money away at name brands.
Yearly Savings:

$780 

  (Total so far: $3775.50)
7. Decluttered Unused CD's, DVD's, Books and a Game Console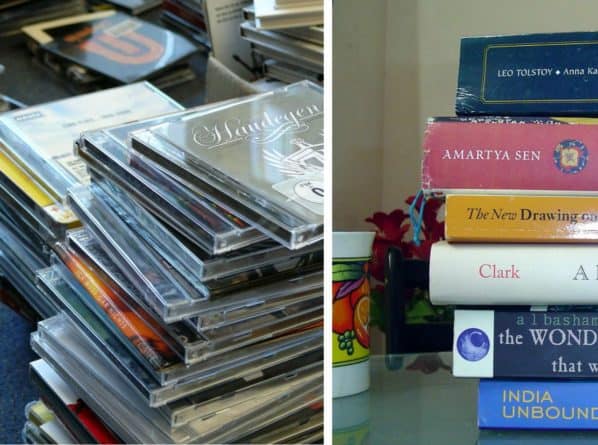 Anyone who has children growing through various stages probably has a garage or closets full of outgrown toys, sports equipment, textbooks, CD's, video games, game consoles. Or what about those skis or that treadmill you haven't used in five years?
A few Saturdays ago, I installed the free app, Bookscouter on my phone. Then I gathered eight textbooks I'm no longer using. I scanned their ISBN numbers using Bookscouter's built-in scanner, and got an immediate offer of $137.
I printed a free shipping label right from Bookscouter, put them all in the same box, and dropped them at the Post Office. Done! The money was in my PayPal account the day after they received it.
Amount Saved

$137 

  (Total So Far $3912.50)
Then I cleared out a cabinet that held a combination of music CD's, kids and popular DVD movies, an old Wii console and various games. Since I started using Spotify I haven't touched any of the music CDs. With Netflix, there's no need for the DVD movies, and nobody has touched the Wii in a few years.
Decluttr made it real easy to unload all of this in one swoop. Here's the total from clearing one cabinet:
$51.81

   – 33 music CD's and 41 DVD's – kids and popular movies that we no longer use.

$14.00 

   – Wii console

$23.15 

   – 17 video games.
Amount Saved

$138.57
Grand Total $4051.07
This is a great example of the Ben Franklin quote, "Small Leaks Can Sink Great Ships".
When you see that the Wii console is only worth $14.00 or you're only saving $1.00 on a certain brand of peanut butter it's easy to disregard. But what matters is the accumulation of small changes over time. They really DO matter.
If you're the one trying to make ends meet and looking for every advantage, then these are real opportunities to keep several thousand dollars more in your pocket each year. It's all about looking for every advantage and then making it habit. Don't let someone else shame you into spending more when you're the one writing the checks.
What would you do with an extra $4000 each year?
Build an emergency fund?
Contribute to an IRA?
Take the family on vacation?
Take a course or some classes?
Do a few home improvements?
Get yourself…………..?