"This post may contain affiliate links. Please read my disclosure for more info.
There's a moment when you realize that you're in real trouble financially. You had a feeling for a while that things were getting worse. But one day you write a rent check, drop it in the mail, and later that night you suddenly sit up in bed when you realize you don't have enough in your account to cover it.
Payday isn't for another week and you have three more bills due this week. Living paycheck to paycheck with no cushion is a stressful way to live.
Sometimes being broke happens suddenly. Like losing your job or becoming separated. But a lot of times it creeps up on you. You're doing all the right things. You work hard, take care of kids, and you haven't bought yourself anything nice in…. who knows when.
You can struggle to keep your head above water for months, or even years. But sooner or later it all comes crashing down. An unexpected repair bill, a sickness or an emergency, when you have no emergency fund. Suddenly you're in a hole that doesn't seem reversible anytime soon.
So today, we'll see what steps to take, to break the cycle of being broke.
See the Situation for What it is
You can't fix this until you recognize that it is a problem. When you accept the fact that that you can't continue like this and commit to some changes, you'll be able to start moving ahead.
There's a reason why the first step in Alcoholics' Anonymous 12-Step program is "We admitted we were powerless over alcohol – that our lives had become unmanageable." Admitting that there's a big problem in our life, and professing to yourself and those close to you that you vow to change it.
The first thing to realize is, that the numbers on your paycheck are not a reflection on your value as a person. Don't fall into the trap of devaluing yourself because you happen to be struggling at this small time of your life.
This is a temporary period in your life where you happen to be struggling. It doesn't define you. In fact, when you do pull yourself out of this situation, you'll look back and recognize the character and strength you found in yourself to get your family to a better place.
JK Rowling, author of the Harry Potter series was a single Mom on welfare, wondering how she could afford to raise her daughter. Her way out happened to be through writing. She saw something she could do well, stuck with it and didn't give up.
Even if she didn't become a multi-millionaire – if she had only sold enough books to the local libraries to support her and her daughter, she'd still be a success because she persisted and found a way to support her and her daughter.
Think Out of the Box
Your way out may be through cleaning homes, walking dogs, home watching, or any number of stay at home jobs. Even writing a blog. Did you know that one of the most popular blogs in the country, Living Well Spending Less was founded by Ruth Soukup, who found herself in this very situation?
She and her family recognized their spending was out of hand. She started a blog to document her efforts at saving money, and living on a budget. And after several years, it's grown into a successful multi-million dollar business.
So, your job, now that you've recognized there's a problem, is to start thinking out of the box. You can make a decent living. It may not be in the traditional job you're used to. Whether your experience is in teaching, waiting tables, or any number of jobs, now is the time to have an open mind about your future.
The Plan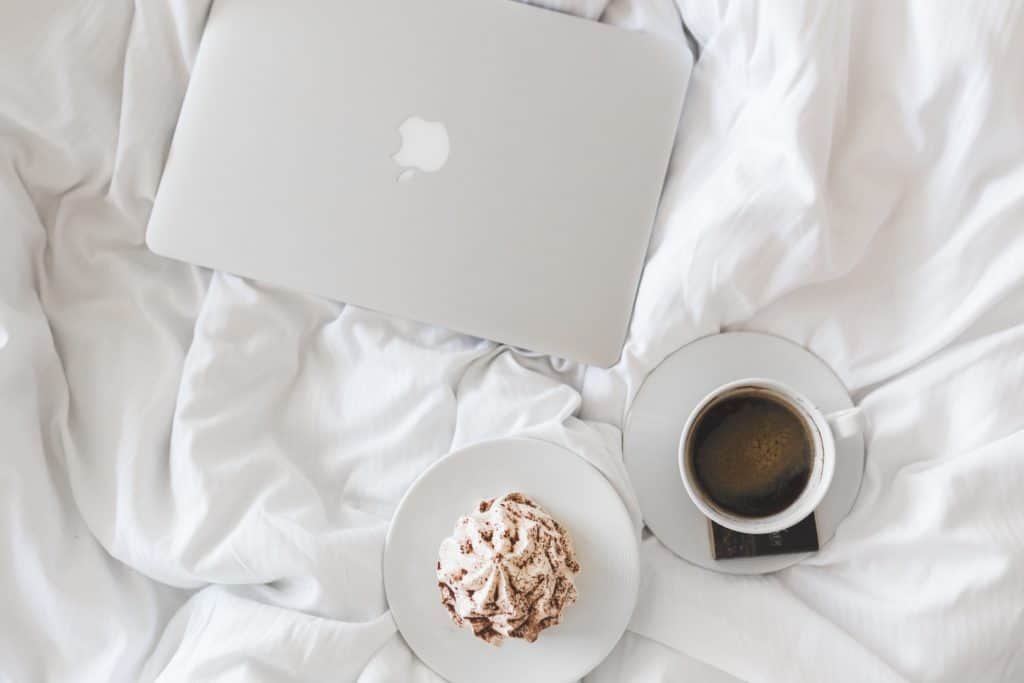 Recognizing you have a problem is one thing. And the will to fix it is another. But now you need a plan. Today can be the day you decide that you're on a new path. That path may zigzag a lot in the next year, but the overall trajectory will be up.
If you have a partner, and you've both recognized the reality, the next thing is to agree on is where you'd like to be in three to five years. Whether it's career-based, family, your home… what do you both want more than anything?
Even if you're a saver and your partner is a spender, if you can agree on a longer term plan, then the lifestyle changes you'll need to make will be easier.
Once you're focused on a long-term plan, and commit to the idea that your habits and your lifestyle will be changing, you've already made progress.
Assess Your Situation
If you found yourself lost in the in the city and called someone for directions, the first thing they'd ask you is, "Where are you now?"
So that's the first step.
Where are you financially? How much money is coming in each month – in paychecks, alimony, social security, or any other payments? Add all the income you can count on and write it down.
What are your needs? Needs are things like rent, electricity, heat, groceries, debt payments. Depending on your situation, cable TV may not be a need.
Now, get your most recent bank statement and examine every cent that went out of your account. This is a real education that we don't do enough. Not having a handle on what's going out of your pocket is the main way your finances to get out of hand. If you find that your needs – the things you absolutely need to pay for are less than your income, then maybe what you need are some lifestyle changes and some budget tweaking.
Pay close attention to these:
Groceries – Are you spending $800 month on groceries when you could be spending $400?
Take-out food – How much money are you spending on take-out food or restaurants?
Convenience stores – you'd be surprised how things like coffee, snacks, and sandwiches add up.
Store Purchases – Add up all the "POS" or point of sale entries. You may see a  particular item you can buy less of – like clothing.
Insurance payments – Have you had your auto policy for a long time? You may be able to save by checking around.
Entertainment – What are you paying for things like movies, trips to the bar etc.
Credit Cards – What are you paying toward credit card payments?
Cable TV – What are you paying for cable TV?
ATM Withdrawals – Add up all the ATM withdraws throughout the month.
First, let's take a look at what you're spending. Then we'll go over ways you can increase your income.
Groceries
There's a reason I listed food first. It's because next to your rent or mortgage, it's probably the largest bill each month, yet it's the most flexible. When you're adding up your food make sure to lump in take-out food, and restaurants. Because lots of times those occur because we don't plan meals and shopping.
When I first totaled our food for the month it came to $800 for three people!
Two red flags are 1) lots of take-out food and restaurants, and 2) multiple trips each week to the grocery store.
I ran to the store a lot, usually because I didn't plan meals or take advantage of sales. You know the story – you go for two things and spend $30 to $50. Here are several things we did to reduce it.
We signed up for $5 Meal Plan – it enables you to plan as many days of meals as you need. It will lay out as many meals as you want, along with directions and an exact shopping list.So the extra trips to the store are eliminated right away. It will also eliminate those nights when you order take-out because you have nothing planned.
Take advantage of sales. It may seem like you're spending more on one trip, but if you're getting a nice discount on something and can avoid buying it the next few trips, you're ahead. And you'll also be building a nice stockpile.
Buy store brands. My kids criticize me endlessly for this. But here's how it adds up – let's say a regular jar of Jiff or Skippy peanut butter is $4.49 but you can get the store brand for $3.49. I'm no mathematician, but that's around a 25% savings. If you're spending $125 on this trip, but you can save even 15% on this trip, that's $18.75 savings. Repeat those same savings each week of the year and you've saved $975. That could pay off a credit card or buy a nice weekend away!
Buying take-out food
A huge money drainer, buying a lot of take-out food is often just the result of not planning your shopping trips. You can't think of anything to make, you don't want to defrost anything, so ordering take-out is "convenient". Sure, it's a nice reward after a tough week, but if you can cut this down to just a couple times a month you'll probably save a bundle. For example, suppose you save two take-out trips per month, or $50. For the year, that's $600.
Trips to convenience stores
This can be a real trap. If you have kids that play sports and you're running from school to practices and games, you've probably spent a bundle on quick sandwiches and snacks. If you can try to bring drinks or pack a lunch, you can eliminate a lot of those $12 trips. Sure, it's nice sometimes, but maybe not every time. Eliminate even $10 a week and you've saved $520
Point of Sale Charges
Add up all the items on your statement that may be listed as POS or "point of sale". Those are things like stores purchases. Things like clothes or household items. We can all re-evaluate whether we really need certain things. You can also save a bundle by using Ebates. It costs nothing to sign up and couldn't be easier to use.
For instance, let's say you want to buy something online at Target. – you'd go to Ebates, sign in, then enter "Target" in the search bar. You'd be brought right to the Target site. Just purchase whatever you normally would, and in the process, you'll be awarded a certain percentage back.
Ebates makes its money by directing consumers to certain stores, and they share part of that with you. The price you'd pay is exactly what you'd pay in the store. The only change is that you're getting a percentage back. no higher – it's the exact price you'd normally be paying, except that you're getting money back every time.
Insurance charges
If you've had your auto insurance for a while, you may be surprised at how much you can save. It's worth taking out the sheet they send you each year – the declaration page – and using that to go online and get a few quotes. Compare apples to apples and you're likely to be able to save several hundred dollars per year.
Entertainment costs
I don't mean to be a party-pooper but there's a lot of things to do on the weekend that won't break your budget. Use your imagination and take a drive to a park, the beach, a zoo, a picnic, a hike. Have a movie night at home, a campfire in the back yard, a bike ride, a walk or explore a nearby town. The idea is that you can try to make it a game – how many different things can you enjoy without spending an arm and a leg. Once you get accustomed to this, you'll probably begin to see that a great day or a fun night doesn't need to cost you a day's pay.
Credit Card payments
How much are you spending on credit cards each month? This is one of the worst ways we hurt ourselves financially. Purchases are made for things we believe we need at the time. But when you don't pay off one item before buying something else on credit, you're starting to dig yourself into a hole that's very hard to get out of. Most credit cards have rates so high that paying the minimum almost guarantees that you'll be enslaved with payments for years.
Consider a balance consolidation card where you may get a 0% rate for about a year. If you can consolidate a few department store cards into one 0% card, then throw every cent you can at this account before that introductory period runs out. And don't assume you can only make one payment a month. If you can get a side hustle going, or sell some things around the house, log into the credit card account and make a payment right away. Once you have your debt paid off, then close the card.
Since carrying credit card debt is such a drag on our ability to get ahead, consider some kind of side hustle so you can accelerate the elimination of debt.
Here are a few articles that list a number of ways to generate a side income without having a special skill:
If you seem to be just barely getting by each month, and when something breaks you're constantly taking money from one bill to pay another, then maybe an extra $100-$150 a month would help you to build an emergency fund. Here are four different survey sites that'll pay you for checking off your opinion. This is something you can do while you're waiting for the kids at sports practice, while they're napping or even while you're vegging on the couch.
Try each of them because sometimes they want opinions from particular demographic groups, so if you don't match one survey you can take another.

Cable TV
Cable is really losing popularity in recent years because of their high price and practice of bundling services so that you have a very narrow choice. All their packages force you to pay for things that you don't use, and if there is limited competition in your area, the prices rise steadily each year. You can save hundreds of dollars by eliminating cable and using a streaming box, where you'll only pay for the content that you actually watch.
Check out my article Are You the Only Person on Your Street Still Paying for Cable TV? that shows exactly how we saved over $2000 a year by eliminating cable.
As I've mentioned above, there are so many entertainment options available that don't have to break your budget. And if you and your partner or kids are on the same page – if you all appreciate that you're making a lifestyle change to put yourselves in a better position – then it can be fun to seek out all the different ways you can spend a few hours without emptying your pockets.
Ok, so we've gone through your monthly expenses and figured out some ways to cut down or eliminate some of the expenses that may be draining your wallet.
But What if That's Not Enough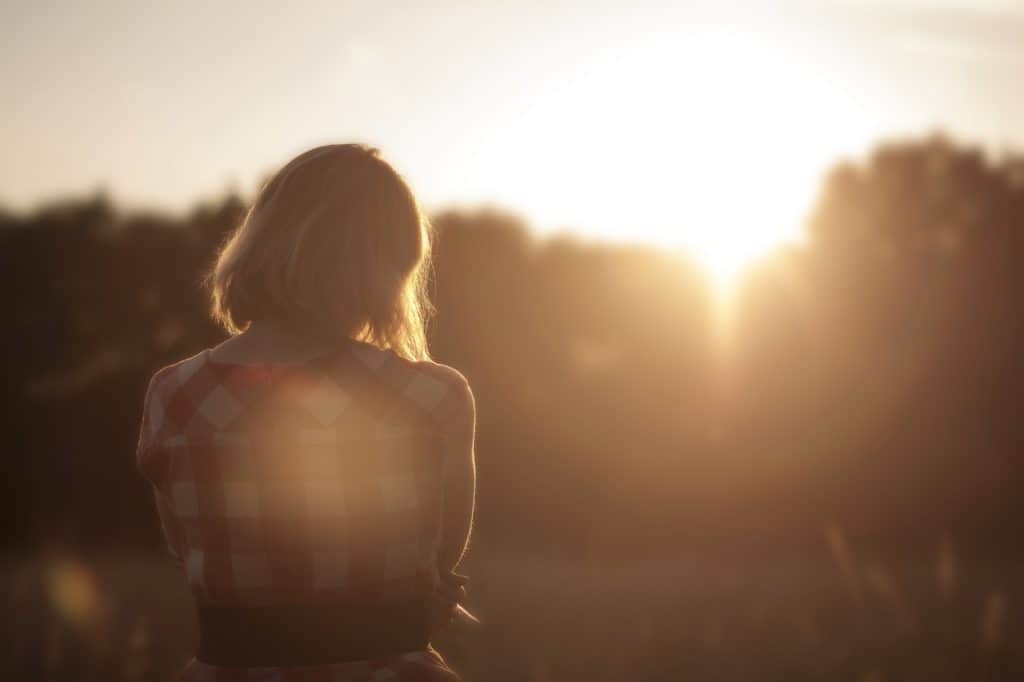 Are you in danger of losing your home or apartment? Is the income you're bringing in now, not even close to meeting your expenses? Or are your debt payments suddenly so much that you're struggling to put food on the table? I can speak from experience here and say that I've been in that situation.
My wife and I each had several thousand dollars in debt when we married, and she also had a student loan. Fast forward a year or so, and add a new living room set, a few things for the back yard, multiple dinners out suddenly we realized that our credit card debt was about $20,000. It was over $500 per month just to make the minimum payments.
If you own a home and find yourself in a similar situation, one thing you should NOT do is take a "debt consolidation" loan that uses your home as collateral. These loans are sold as a "convenient" way to consolidate everything into just one bill.
But they're usually high-interest rates, and if you're already struggling to pay your bills, this kind of loan can put you in a worse situation. If you can't pay a department store on time, your credit rating will suffer. But if you can't pay a loan that uses your home as collateral, you could be homeless.
So how do you dig yourself out?
If you're in a dire situation – one where there's no way you can make payments on your minimum needs, like food and shelter, then you may need to make some tough choices, at least temporarily.
When you went over the numbers of how much you have coming in versus going out, how much were you in the red? A few hundred a month? A thousand a month? Knowing this is the key to taking the next step and getting out of this situation.
Depending on how much of a deficit you're in, there are a number of things you can do to first even out your budget, and then get ahead.
Do you have family in the area? This may be an emergency measure, but having a serious talk and possibly renting a family member's basement or spare room temporarily is an option. No, it's not the most desirable option, but it may be the quickest way to pay off whatever debt you have without ruining your credit rating or filing for bankruptcy.
What do you have around the house that you can sell? You'd be surprised what can pile up in closets and garages in a few years. Use apps like Craigslist or Declutter to sell anything you haven't used recently.
Does your partner work and you need to stay home with kids? Here's another post that lists 20 different companies that regularly hire people to work from home:
20 Companies That Will Hire You To Work From Home
Have you considered starting a blog? Some of the most successful ones are those born out of someone's frustration and their efforts to help other people in the same situation. When they documented their efforts and lessons learned, people connect with it. This wouldn't be a get rich quick idea, but if you consistently put out useful content that people identify with, it's very common to bring in five figures per month.
You can launch a blog in about 15 minutes. By launching, I mean getting your own domain name, getting a host for your blog, and having everything you need to write your first post. It would cost about $59 a year to have it hosted. But if you consider the amount of money you spent over the past year on things that offered no return on your money, a blog has the potential to earn multiple times what you'd make in any traditional job.
Here are the steps you can use to have your own blog:
          How to Start a Blog That Will Replace Your Income
 Keep Thinking Out of the Box and Don't Give Up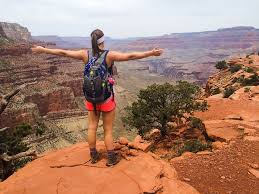 The key to pulling yourself out of this situation and putting yourself on a better financial footing is to be creative. Just because you're trained as a haircutter or an IT tech, doesn't limit you to that profession.
Don't compare yourself to neighbors, friends and family members. You're on your own path and you make your own decisions.
There's no shame in walking dogs for a living. Even picking up their poop. If you can spot a need and you can fill it – by showing up when you say you will and doing honest work, you'll have a consistent income.
There's a neighborhood in our town where the average home is triple the size of ours. And you'd be surprised at how many of those people are blue collar workers. Plumbers, landscapers, painters and any number of jobs where customers just need someone to show up when they say they will and complete the job.
Being consistent
As Dave Ramsey says, "personal finance is 20% knowledge 80% behavior". It's not rocket science to sit down and figure out what you have coming in, what your expenses are, and see how much you're falling behind.
The work is making certain lifestyle choices and being consistent about them. Once you adjust your lifestyle and begin to pay down your debt and see more cash at the end of the month, you'll find yourself that much more motivated to live below your means.
While you're getting your financial life back in balance, you'll have to forget about the idea of a 9 to 5 workday. If you have a family, you need to spend time together, but think out of the box for the rest of your 24 hours.
The reason I mentioned blogging as an idea, is because you can do it at virtually any hour of the day or night. I'm typing this at 5:30 AM because my daughter doesn't get up for another hour. And when she's doing homework in her room or goes to bed, guess where I am?
Take a hard look at how you spend your hours. I know that every time I say "let me just check Facebook", that means an hour of browsing through gossip and news that has no bearing on our situation here. You'd be amazed at how much you can get done when you turn off the TV and social media and stop trying to multitask.
Being broke is demoralizing, but you have to understand that you, and only you, can pull yourself out of this situation. Once you break down exactly what your financial needs are, compare that number to what you're bringing in, and take the steps to correct the imbalance, you'll feel much more secure. You'll sleep better at night and feel less stress.
Making the lifestyle changes to get yourself out if this situation may involve creating more than one income stream. And once you're accustomed to that, you may never want to put all your eggs in one basket again.
Being able to spend less than you earn is a good feeling.
Are you in a tough financial situation right now? Or were you able to dig yourself out and put your family in a better situation?
Join to Receive Your FREE eBook. 50+ Ways to Save All Year Long.