"This post may contain affiliate links. Please read my disclosure for more info.
These weekends of cooler weather are a welcome change from the ninety degree days of summer. It's nice to get out and do things when you're not sweating bullets.
But it'd also be wise to spend at least one of these nice weekends – even just a Saturday, spending a little time to winterize your home for the colder weather ahead.
Our furnace died during one of the coldest periods a few years ago. But if I had made the effort to have it checked in the Fall we may have been able to avoid waking up and seeing our breath.
Most of the things here can be checked or fixed without calling someone in. But if you do find something that's beyond your abilities, at least you'll have time to get the best deal rather than have to scramble.
Check Carbon Monoxide or Smoke Detectors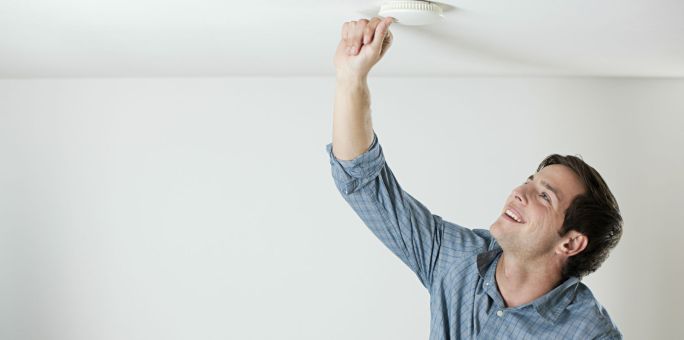 Each Fall and Spring, check carbon monoxide detectors and smoke alarms and put in fresh batteries. These are very important to have in working condition and can save lives in a house fire. Your carbon monoxide detector can also detect a life-threating problem with your furnace or water heater.
When you change the battery, be sure to hit the test button. Most detectors should have simple test directions inside the cover.
RELATED POSTS:
Check Windows and Exterior Doors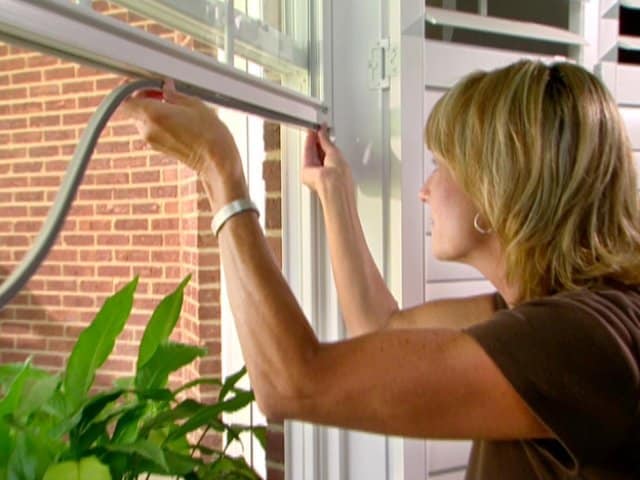 As the seasons change, variations in temperature, humidity and just normal wear and tear can cause window seals to shrink and crack. Check windows and doors both inside and out for leaks and drafts. Caulk cracks or install weather stripping around windows and doors, including the garage door. Remove screens and replace with storm windows if your home uses them.
Clean and Store Your Lawn Mower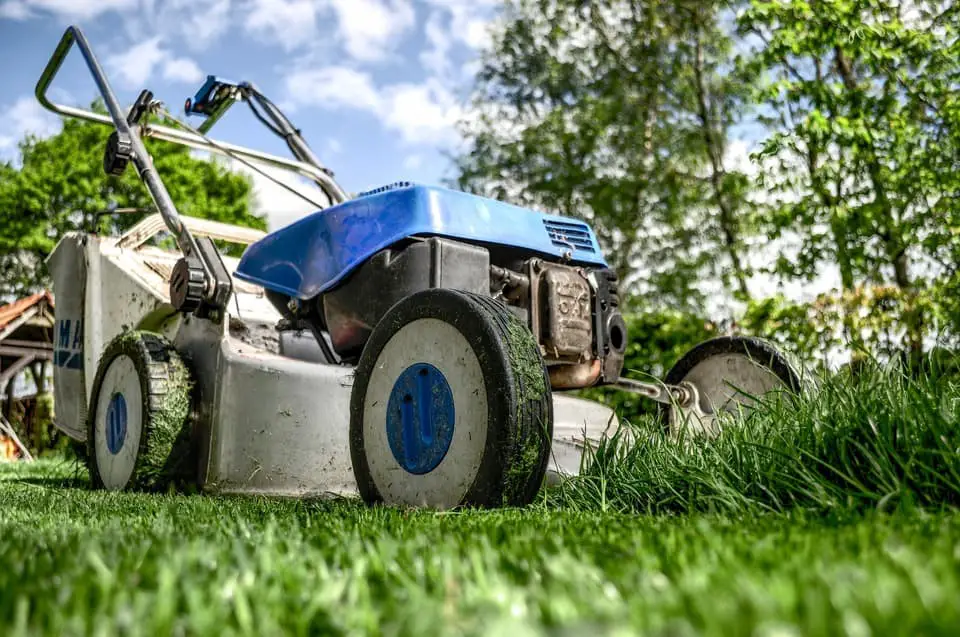 If gas remains in your mower through winter it will slowly deteriorate, which can damage internal engine parts. One option is to buy gas stabilizer and pour that into the gas tank. Just check the directions on the container for the amount, and then run the engine for a minute to circulate it through the carburetor.
What has worked well for me, is to just to empty the tank after the last use of the season. Here's how I do that:
Try to use the mower until the gas runs out, then turn it off.
When the mower cools down, remove the cable connected to the spark plug. You should be able to pull it off by hand. This will prevent the engine from starting.
Get a small container and a pair of plyers. Use the plyers to gently squeeze the clamp that's holding the gas line onto the bottom of the gas tank. The gas line (usually a rubber tube about a quarter inch thick) should pull right off, and you'll want to have the container ready to collect the remaining gas – probably an ounce or two. Replace the gas line and store the mower. Then dispose of the gas per your town's recycling guidelines.
Remove Garden Hoses From Faucets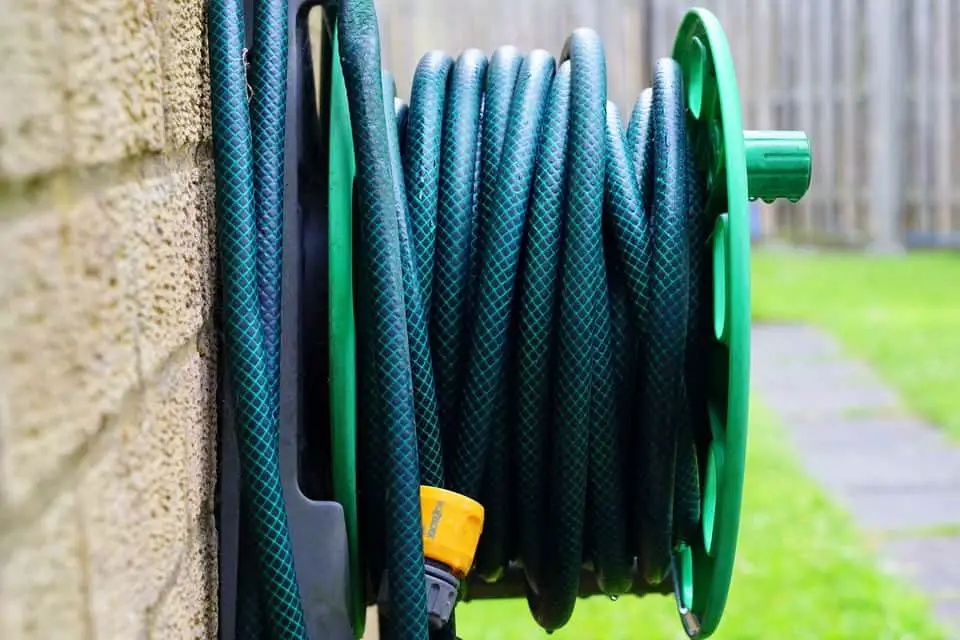 It only takes a minute to remove garden hoses from outdoor faucets. If you leave a hose connected to the faucet the water in the hose can freeze, backing up into, and cracking water pipes. A cracked water pipe in the basement, crawlspace or inside a wall can be a real headache that could easily have been avoided.
It's also a good idea to turn off any shutoff valves on water supply lines that lead to exterior faucets. This will guard against minor leaks that may let water enter the faucet. You can spot the shutoff valve by just tracing the pipe back from the outside faucet into your basement or crawlspace. Turn it clockwise to turn it off, then test it from outside.
And lastly, drain the garden hoses and store them in a shed or garage.
Drain Your Sprinkler System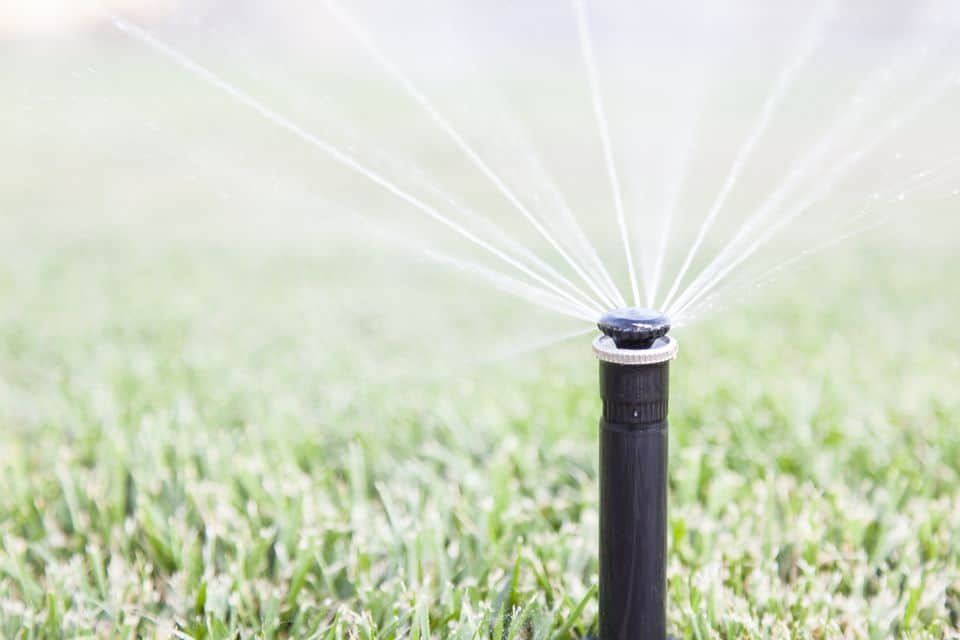 If you have a sprinkler system, it's a good idea to drain that for the same reason. When the water freezes it can back into and damage the main valve, the buried lines, and the plastic heads.
If you own a compressor, you can do this yourself. Otherwise, a sprinkler company will probably do this for $75-$150,
Here's how you'd do it with your own compressor:
Turn off the water to the system at the main valve.
Shut off the automatic controller.
Open drain valves to remove water from the system.
Remove any above-ground sprinkler heads and shake the water out of them, then replace.
Connect the compressor to each sprinkler line, one at a time, to blow compressed air through the line, removing any water. You'll see a short burst of water at the sprinkler head. Then move to the next one.
Seal Air Leaks Around Windows and Doors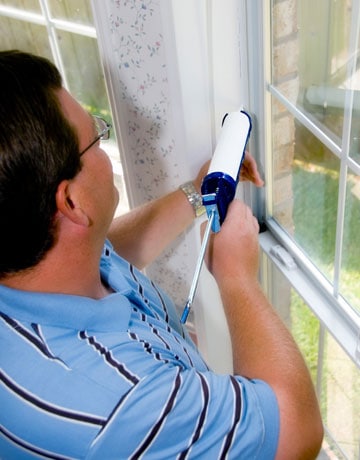 A tube of caulk is cheap – probably about $5. And it'll pay for itself many times over by preventing drafts, lost heat and even water damage. Take a walk around the outside of your house and check the foundation and around windows and doors. Look for any cracks susceptible to rain or wind.
You can buy caulk made for certain surfaces and even in specific colors so take note of where you'll be applying it. And try to pick a day when temps are at least in the 50's.
Preventing moisture from getting inside your home is one of the least expensive — and most important — of your fall maintenance jobs.
Check and Clean Your Gutters
Source HGTV
Clogged rain gutters can cause multiple problems. If you've ever noticed rain flowing right down your windows or the side of the house, it's probably because the gutter above it is clogged. Water will eventually seep into your siding or window frames, which can lead to expensive repairs.
And if sitting water freezes it can expand, damaging your roof. it's a good idea to check for and remove leaves, twigs, and mud. Make sure gutters aren't sagging and trapping water. One way to test them is to run a hose into it and see if the water drains through to the downspout near the ground.
Check to make sure your downspouts extend at least five feet away from your house to prevent foundation problems. If they don't, you can buy a downspout extension for around $10.
Eyeball Your Roof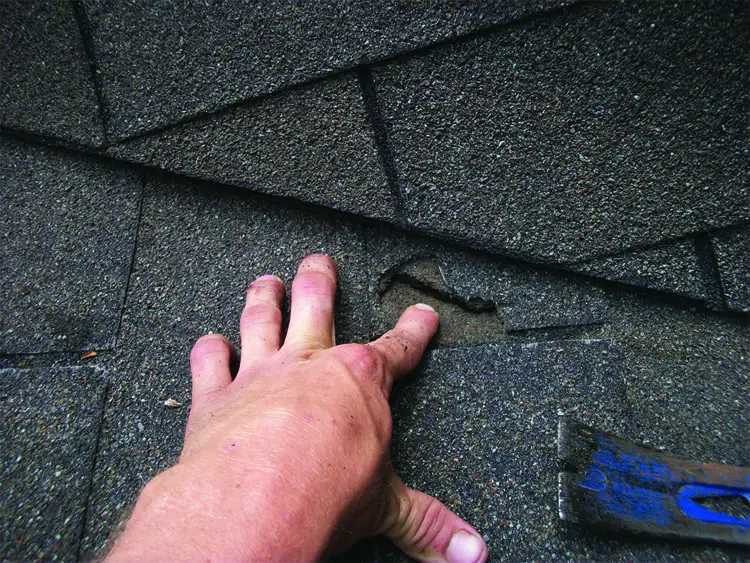 While you're on the ladder, eyeball your roof.  Check for shingles that are buckled, cracked, or missing. Or rust spots on flashing. Plumbing stacks should have a rubber boot at the base and that can wear out before your roof does.
Any loose or missing shingles should be replaced immediately. If you find multiple loose shingles laying in your yard that's also a red flag. It could mean the seals between shingles are damaged causing shingles to break off in heavy wind.
Depending on what you find and the pitch of your roof, you may want to call in a roofing pro to evaluate it.
Check Your Furnace
Source The Family Handyman
Your furnace is probably the most expensive and maybe the most critical appliance in your home, so maintaining it is critical. It's a no-brainer to replace the filter every other month or so, which can be done by anyone. The filter on most furnaces is visible without removing any access panels. The filter size should be printed along the edge.
It's a good idea to have the internal parts checked as you winterize your home and again in the Spring. Depending on your DIY skills you may be able to do this yourself. Here's a great step by step guide by The Family Handyman.
If this looks beyond your skill level it'd be a good idea to call a heating and cooling professional. You'll probably pay between $75-$150 for a checkup, and many companies will also offer an annual service contract.
Check Your Fireplace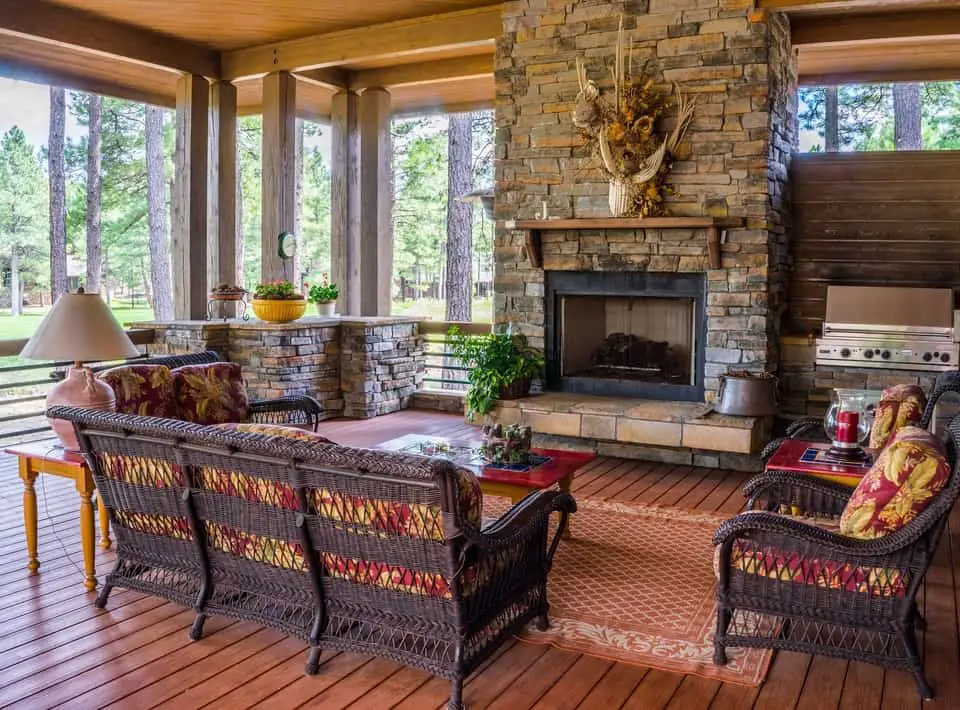 To ensure your fireplace is safe for the winter, shine a flashlight up inside while you operate the flue to make sure the damper opens and closes properly. Once you open the damper, look up into the flue to ensure there's no birds' nests, branches, or leaves. You should be able to see daylight at the top of the chimney.
If you find anything inside the chimney, that's a signal that someone needs to go on the roof and check the top opening of the chimney. The chimney cap may be missing or not secured.
Check the firebox (the walls around the actual fire) for cracks or missing mortar. If there's any damage, have it repaired. And depending on how often you use your fireplace, it should be cleaned of creosote buildup every other year. A professional inspection may cost $75 to $500, depending on the services needed.
Final Points
Your home can be a great investment, but as with any investment, we have to keep an eye on it. Some of the checks that take just minutes can save thousands of dollars in eventual repairs.
And these little things have a way of multiplying. Once you start to ignore a squeak here, a crack or a leak there – before you know it there's a dozen repairs to be made. And if you consider selling your home, a good home inspector will spot every one of them.
Once you check these things, you'll know for next time whether you can do them yourself or call in a pro. And it'll also be nice to kick up your feet on the coldest day of the year and worry about nothing more than what's for lunch.
Is there anything you usually check that's not included here? Let me know in the comments below!
Join to Receive Your FREE eBook. 50+ Ways to Save All Year Long.