"This post may contain affiliate links. Please read my disclosure for more info.
So you want to increase your productivity, but it feels like you're already stretched to the limit. But what if you stepped back for a minute. If someone were to read your eulogy today, what would they say? If you can picture them mentioning  your talent for creating great PowerPoint presentations, or that you didn't miss a day of work from 2011 through 2015, then maybe work isn't the problem.
It'd be nice if someone talked about how you pursued your passions, your acts of generosity, your sense of humor or how you touched people's lives.

When I read about people's lives I'm often amazed not at their career accomplishments, but how they spend their downtime. I wonder, "how does she manage to do that while being so productive in her career?"
Like how did former Secretary of State Condoleezza Rice find the time to become a concert pianist who's played with Yo-Yo-Ma? Where did she find the time to become so talented?
Comedian Steve Martin has played banjo with some of the best country and bluegrass musicians in the business and has won a Grammy for best bluegrass album. Where did he find the time to become one of the best players in the country while touring and making movies?
Maybe people excel in their chosen profession because they have other outlets. Their other pursuits don't detract from their ambitions, but they provide the chance to blow off steam and allow their brain to focus on something completely different, but personally satisfying.
What about your life? Are you defined by the company that pays your check? Whether you're an electrician, a teacher, or any other profession, it's great to be dedicated but if you don't have boundaries and a life outside of your career you risk suffering burnout.
What Is Burnout?
Burnout is defined as "a state of emotional, mental, and physical exhaustion caused by excessive and prolonged stress. It occurs when you feel overwhelmed, emotionally drained, and unable to meet constant demands. … Eventually, you may feel like you have nothing more to give."
What Drives Us to Burnout?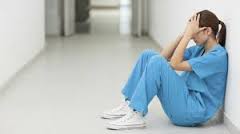 We're all taught to be team players, and most performance reviews are based on a set of objectives given to our team, or our department. Those objectives are based on a business plan that doesn't care whether you're a single parent, pregnant, sick or over-worked.
They don't assume that people take sick days, vacation, or leave the company. How often have you seen someone with a specific skill leave, causing those remaining to endure a huge learning curve without any formal training; the unspoken understanding is that you need to learn the new skill on your own time.
RELATED POSTS
So, you have your own responsibilities, other tasks that you're responsible for, yet unprepared for, and probably now have people coming to you for assistance. It's a constant drip, drip onto your plate, and it's very easy to respond by starting to forego breaks, working through lunch, coming in early and staying late.
You just need to get over this hump, you tell yourself. I'll come in early and skip my breaks and lunch just until I learn this skill and we get past this quarter. Months go by, and you can't remember when you last took a real break or worked an eight-hour day. And when you get home, you're too exhausted to take your usual jog or walk, so you pour a glass of wine, eat something quick, then fall asleep on the couch.
There's a reason we take breaks and lunch and it's not always to eat or drink. Your brain needs the downtime. You need to disconnect once in awhile even if you just walk around the block or sit and have coffee with a friend. If you don't walk away periodically, your focus begins to slip and your creativity and concentration suffer.
We're usually taught to 'push through' problems or "Just Do It". So, you maintain your hour-long commute, you struggle to stay afloat at work and eventually you begin to lose interest in your outside activities. You're too tired when you get home, and weekends are spent catching up on chores that you've been too tired to do during the week. So, you have no me time to do things that you want to do.
How to Recognize Burnout
If you work for a company for any length of time, you'll probably see coworkers suffer the effects of "downsizing". Maybe you've developed a relationship with them and know about their family members. They're not any less dedicated than you are, their employee number just happened to be picked this time.
After several years, you can suddenly realize that most of your living, waking life has been spent not with your family or your significant other, but pushing a pencil for a company that would eliminate your job too, without blinking an eye.
There's an attitude that can slowly envelop you after months or years of pushing yourself and neglecting your personal time. Your brain and your body begin to rebel. You don't have to be a perfectionist or a high-achiever to experience burnout. Pushing yourself to perform over a long period and putting everything ahead of you, to the point of losing your own identity will eventually cost you.
The cost will start with missed school functions, soccer games, or nights nodding off on the couch, mentally and physically exhausted while your spouse spends the night alone. Or family trips that never materialize because you "can't take a week off just yet". You've gained 20 pounds and are winded walking up a flight of stairs. Eventually, you can experience anxiety, strained relationships, and emotional numbness.
Ignoring your opportunities to disconnect and recharge can eventually make you feel inadequate both at home and at work. Instead of plowing through projects at work, you find it harder to focus, more difficult to balance your workload and start missing deadlines.
A natural response is to try and work harder or smarter. It can't possibly be that the workload is just too much, can it?
What I've found working in the corporate world is that more and more will be put on your plate, and if you're meeting your objectives (no matter how stressful) your plate will continue to grow. But rarely will a manager remind you to take your lunch break, or that you have 8 days of unused vacation time.
To maintain balance and avoid burnout, approach work with the assumption that there's a finite number of hours to work. You have a designated time to report in the morning, whatever breaks or lunch, and a designated time to leave. If you find that the workload can't be completed without you making a habit of coming in early, foregoing breaks and lunch, and working uncompensated OT, then a scheduled conversation with your manager may be in order.
If you both agree that your work habits and processes are on target, then at least the elephant is out of the closet. Hopefully, you both acknowledge that there's an imbalance.
This will do two things:
it will establish between your manager and you that you need to work together to change some processes.
it will force you to acknowledge to yourself, that your life is out of balance. You're burning the work candle too much at the expense of you and your family.
Burnout Can Happen at Home Too
A lot of companies are offering a more balanced approach by offering a work from home day, or even full-time work from home. What could be better than saving the cost and time of commuting, being home for your kids, and being able to work in your sweats?
Seems like a great deal, doesn't it?
But even at home, you need to be mindful of a work-life balance. Some companies with work from home arrangements only offer it to certain people. In your effort to prove how productive you are from home, it's easy to blur the lines between work and home.
I worked from home full-time for six years. I set up my work laptop in a spare bedroom and went to the "office" at 7 AM every morning. If I logged in at 7:04 I'd likely see an instant message asking me where I was. Since companies want to quantify every ounce of effort, my breaks and lunch were closely monitored.
There were many times when I'd be relaxing at 9 PM and start thinking about a project or a remote software installation that I couldn't complete during the day. Since my laptop was right upstairs, I'd run up for 30 minutes which usually turned into an hour. It was unpaid time, but my thought was that I'd lighten the load for tomorrow. It's very easy to turn an eight-hour day into a ten or eleven hour day.
Working from home may seem more like a work life balance, but not if you try to get your full day's work in and do three loads of laundry, vacuum the house and spend your lunch break running three errands. You'll wonder why you're just as tired working at home. It's a perk if you're able to maintain the boundaries and leave the "office" when you should.
Breaks Large and Small Let You Refocus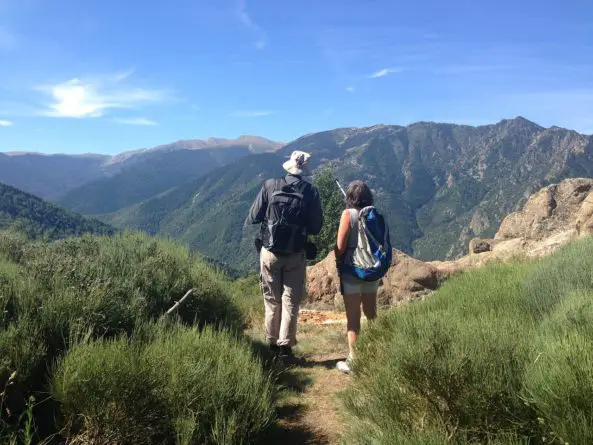 It's easy to fall into the trap of overdoing it. We all want to be a team player. We want to protect our job and nobody wants to be the reason for missing a deadline.
But the fact is, we have a limited amount of physical and mental resources. And depleting them without giving yourself time to refresh brings on stress, fatigue, foul moods and even physical ailments.
Our brain's ability to perform decreases with each decision and task during the day. And if we don't take breaks to give the brain a chance to replenish then it becomes gradually harder to focus and solve issues.
Allison Gabriel an assistant professor at Virginia Commonwealth University, who studies job demands and employee motivation says, "There is a lot of research that says we have a limited pool of cognitive resources. When you are constantly draining your resources, you are not being as productive as you can be. If you get depleted, we see performance decline. You're able to persist less and have trouble solving tasks."
We take breaks after physical exercise to allow our breathing and pulse to return to normal and our temperature to decrease. But a normal workday doesn't usually provide breaks after a mentally taxing hour or two.
Here's a few ways to break up your day to recharge at work:
Make a point of walking away every hour or so, even if it's just for a few minutes so you can recharge. Maybe stretch and walk to the kitchen for a drink. Or down the hall to chat with a friend, or maybe sit in the cafeteria sipping tea for a few minutes.
This can be enough of a break to refresh you for the next hour or two. But you still need to consider getting away for longer breaks. Vacations of at least a week have shown to lead to much higher performance when you return to work.
Putting your pencil down for a week or so can do wonders to refuel you physically and emotionally. Stepping away and changing your daily rhythms or just being in a different setting reminds you that you work to live, not the other way around.
By stepping away, you'll see work from a different perspective. It doesn't necessarily mean you'll want to quit, but the mental reset may enable you to refocus your approach to a certain project or even the trajectory of your career path.
Disconnecting from the daily grind lets you alter your sleeping patterns. You'll be able to give undivided attention to the people you care about.  Your brain can experience different sights and sounds, and when you give yourself some empty space, you might start to recognize harmful or self-destructive patterns in your life.
If you can afford to get away from home, even for part of the time it's even better. Staycations are nice, but you'll probably have a laundry list of to-do items and projects waiting for you. If you have a spouse and family, getting away from the routine and exploring a new city together is one of the most memorable things you can do as a family.
Experiencing new people, processes, cultures, occupations, nature, trying new foods…it all enables you to reset and recharge. And when you return you'll be refocused and better equipped to handle your job.
How to Know if You Need to take a Break
Think about your typical day.
Do you get out of bed and walk to the kitchen wondering why you feel so exhausted even though you just slept?Is it because you stayed up until 2 AM watching TV, browsing Facebook or reading articles?
Do you check your email immediately, before you're even out of bed?
Are you feeling overwhelmed at work, where you run from meeting to meeting and return to your desk at 5 PM to see 150 new emails?
Do you run out of the house without breakfast, grab a donut at work, then work through lunch and return home reaching for a beer or glass of wine to dull your headache?
If you're a stay at home Mom, do you run from one errand to another realizing at 3 pm that you never ate a real breakfast – or lunch, and can't remember the last time you've had a couple hours to yourself?
Do you respond to emails at night at the expense of your own and your family's time and still feel behind?
If you can identify with some of these scenarios, then you should evaluate the balance in your life.
Increase Your Productivity by Taking Back Your Life
When you're sitting in a nursing home it's not the successful work projects that you'll remember. It's the small moments you had on a trip with the family, nights spent sitting around a fire together or the exhilaration of standing on the rim of the Grand Canyon.
Do you have a hobby that doesn't involve work?
Are you physically active, and do you challenge yourself physically?
Do you have plans for the next 12 months that don't involve work?
Like, I'd like to see Key West, or I'd like to run a 5K comfortably, or I'd like for the family to plan a skiing trip.
I spent years in the IT field. A third of my life, for years.  But there's not one instance there, that I can point to and call a highlight of my life.
But I can instantly recall the feeling I had crossing the finish line of my first marathon. I can vividly recall the feeling of watching my kids ski down a mountain with me for the first time, or climbing beach cliffs in California together.
The people in your life want to know you, not the accountant or the financial analyst. Nobody cares about that killer Excel function you just discovered to return the value of an index. Well, most people don't.
People want to hear what makes you, you. Be it your golf game, the art exhibit you went to, the book you read, the trip you're planning. So, you need to know you; and that means giving yourself the time seek out your own adventures and challenges. Pursue your love of cooking, traveling, surfing, photography or whatever you're curious about.
Conclusion
We've seen how easy it is to let work begin to dominate your life and dilute your own identity. We're brought up in a multitasking world that never sleeps. We're taught to over deliver because managers measure and rate every task. And there are probably 15 people who'd take your job in a heartbeat, for less money.
It's great to be a team player, be 100% focused and dedicated to the job. But of all the core competencies our employers expect of us, you can be sure that a work-life balance won't be one of them.
So, you need to be the captain of your own ship and balance your career, family, and self.
If you're running, they say to drink before you're thirsty, because if you wait until you're thirsty it's too late. You're already dehydrated. And in life, if you continually neglect your opportunities to recharge and renew yourself, you'll pay the price mentally, emotionally and physically.
Have you experienced a time where you recognized that you needed to make a change? What kind of change did you make?
Join to Receive Your FREE eBook. 50+ Ways to Save All Year Long.