"This post may contain affiliate links. Please read my disclosure for more info.
Trying to save money fast on a low income may sound like an oxymoron. When you're struggling to save money, trying to ramp up your savings may seem impossible.
But life is happening now. And whatever plans you have can't wait for "someday". 
Someday is now. 
So whatever you want to afford – training, travel, investing in a side business… we're gonna lay out a plan to get from here to there.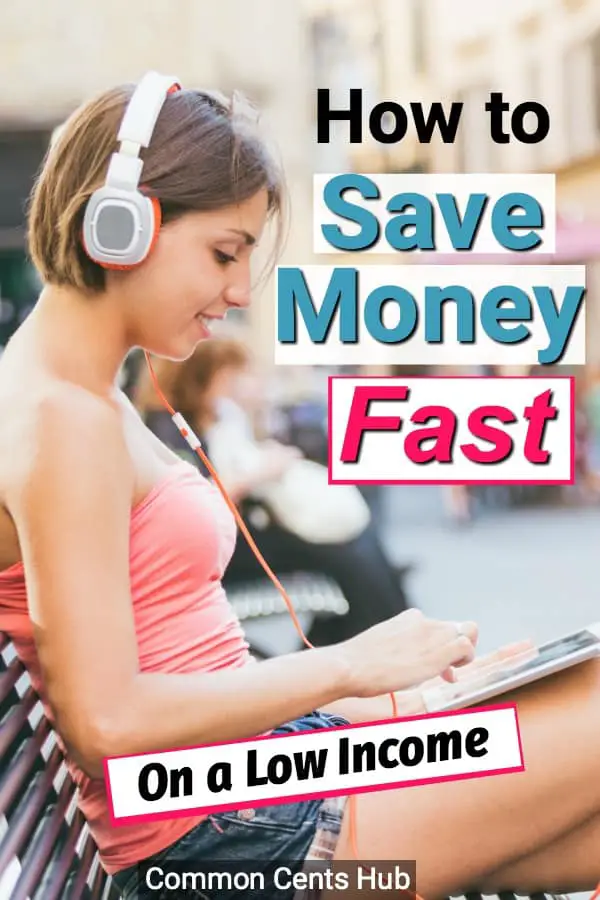 Saving money on a low income is a challenge. No doubt. So why not just approach it as if we're trying to get from one point to another. 
Grab your hat, we're taking a road trip!
On most road trips you'd start out from home. But this one's different. We're struggling. Kind of lost, financially speaking. So we need to know where we're starting from.
Budgets have a bad reputation. They're hard to create, hard to maintain, they limit your life… and this may be why only about 41% of Americans use a budget.
But if you're lost, the first thing you'd wanna do is figure out where you are. You'd whip out the GPS, or the map, or even look at the position of the sun. Anything to determine where you're starting from.   
Thats exactly what a budget will do. It'll tell us things we might not want to know. But once you write it all down, you'll know exactly where you're starting from.
You'll see where the money leaks are, and which ones need attention first. You'll see your progress from month to month. And if you stick with it, you'll find that it's helping you to get more – not less out of life.
2. Decide on Your Priorities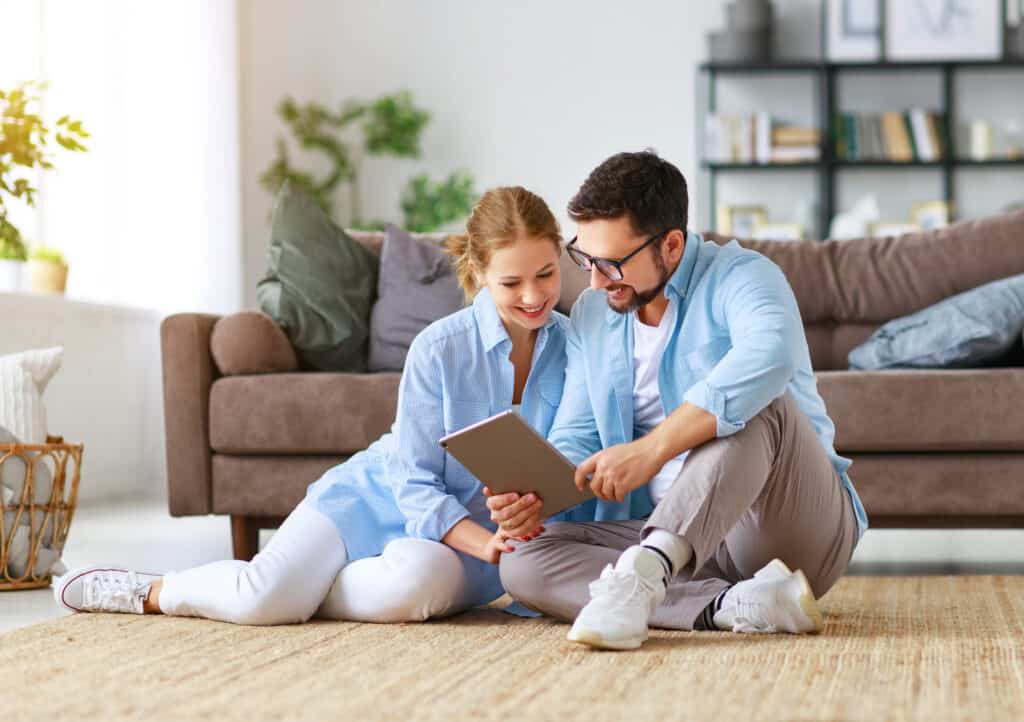 We've got a budget now, so we know where we're starting from. Now the question is… where are we headed? If you're trying to save money fast on a low income, or any income for that matter, it's much easier when you have a goal.
What do you want to happen in your life over the next year or two, that money will help?
One reason it can be hard to adopt and maintain a budget is that we become accustomed to our lifestyle. And when a budget shows that we need to cut back, we balk. We don't want to give up our subscriptions, our gym membership, or our car payment. We want to keep it all.
But having one over-arching goal can work wonders in helping you to prioritize expenses. If your goal is to afford a new home in two years, suddenly that expensive restaurant, or those extra cable channels start to lose their appeal.
What's your goal? Where are you headed?
3. Paying Off Debt Will Supercharge Savings
Debt is an easy trap to fall into, especially if your income is low. If it's gonna take forever to save up for that new couch, why not charge it and pay it off each month? 
But then your car needs a repair, or you have a dental expense. Or your best friend is getting married across the country. 
Suddenly you owe $6000 on a credit card. And the money you might be saving goes out the window each month because emergencies don't wait for one to be paid off before they hit again.
So using our road trip analogy, eliminating debt is like lightening the load before we leave. Saving money on a low income is possible, but not if we're weighed down with debt.
4. Money Saving Tips With the Biggest Impact
This is the part we all dread, right? Money saving tips usually means cutting expenses and deciding what we can't do in life.
Actually, no.
It's more about understanding that we have dozens of choices, but only some are right for us. Eliminating the ones that aren't, is a key to getting what you really want.
So if you've done steps 1 and 2, you know:
Exactly how much you have to spend each month,

Your single most important goal. The one that'll require money to achieve.
Now, it's a matter of going through your budget and weighing each category against your goal with this criteria:
Is this helping me to get there?

Can I eliminate it?

How can I do it for less money?
There's not a lot we absolutely need. Food, shelter, transportation, insurance. But everything else is on the table. And even those four can probably be done cheaper.
Saving money on a low budget becomes much easier when you know exactly what you have to spend, and you've established your priorities.
Here are the ways to save money that'll have the fastest impact and create room in your budget almost immediately:
Meal Planning Has an Immediate Impact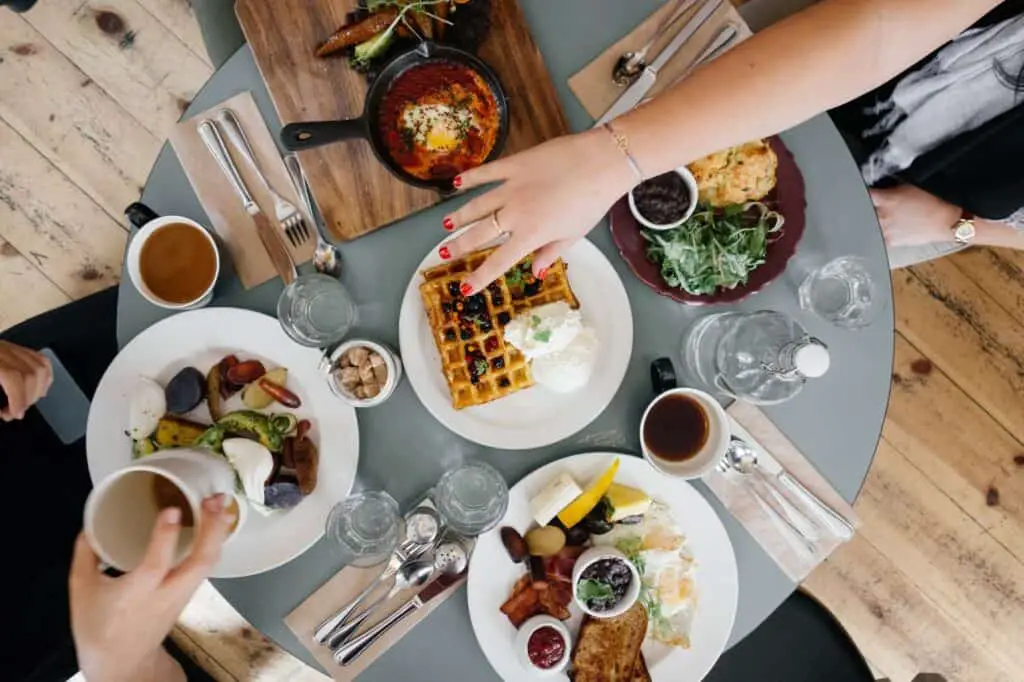 Food costs are surprisingly one of the top two or three monthly expenses for most people. It tends to slip through the cracks because we buy food in so many ways. Groceries, work lunches, restaurants, take-out, convenience stores.
Meal planning isn't as hard as you might think. And when you can go to the store once and come home with all the food you'll need for every meal and snack for an entire week, it's common to save several hundred dollars a month.
Cancel Subscriptions That Drain Your Budget
It's impossible to buy clothes in a mall without being asked for your email address. And those "flash sale" emails you receive every day are like a warm chocolate chip cookie.
Seeing, "save 40% only until tomorrow" is really hard to pass up. 
But if you're buying more than you need throughout the year, you're spending more of your budget, not less.
Warm chocolate chip cookies will still be around after we lose that 15 pounds. And so will those sales. So for now, unsubscribe and remove the temptation.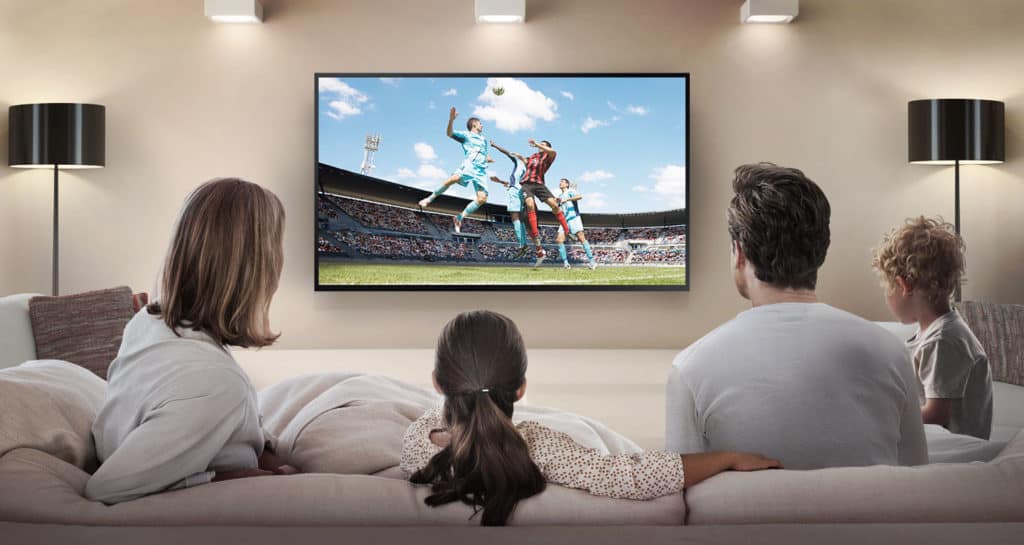 Cable TV today, is like Blockbuster Video when Netflix came along. Who'd want to drive to a store to rent a movie when you were able to do it from your couch?
Cable was a novelty when it became commonplace in the 1980's. But there are much cheaper options available now.
You don't need to pay an inflated price for dozens of channels you'll never watch, and be nickel and dimed with never-ending rental fees for remotes and cable boxes.
Here's how we were able to save over $2000 a year by canceling cable and streaming only what we want.
If you've had your auto or homeowner's insurance for several years, check around. Just like cable TV, there are more options available that weren't around a decade ago.
Features like paying according to how much you actually drive are getting more popular because more people now work from home.
Most people hesitate to do this because it usually involves an agent calling within minutes of filling out an online form. 
But you can make it easy. Just grab your declaration page – the page you receive when you renew your policy that lists your coverages.
Have it handy so you can make an apples to apples comparison and be off the phone within minutes. Try calling a few companies and go with the best offer. 
If you've been with the same company for several years, you're almost guaranteed to find coverage suited for your situation for less money.
Save Money Fast by Eliminating Car Payments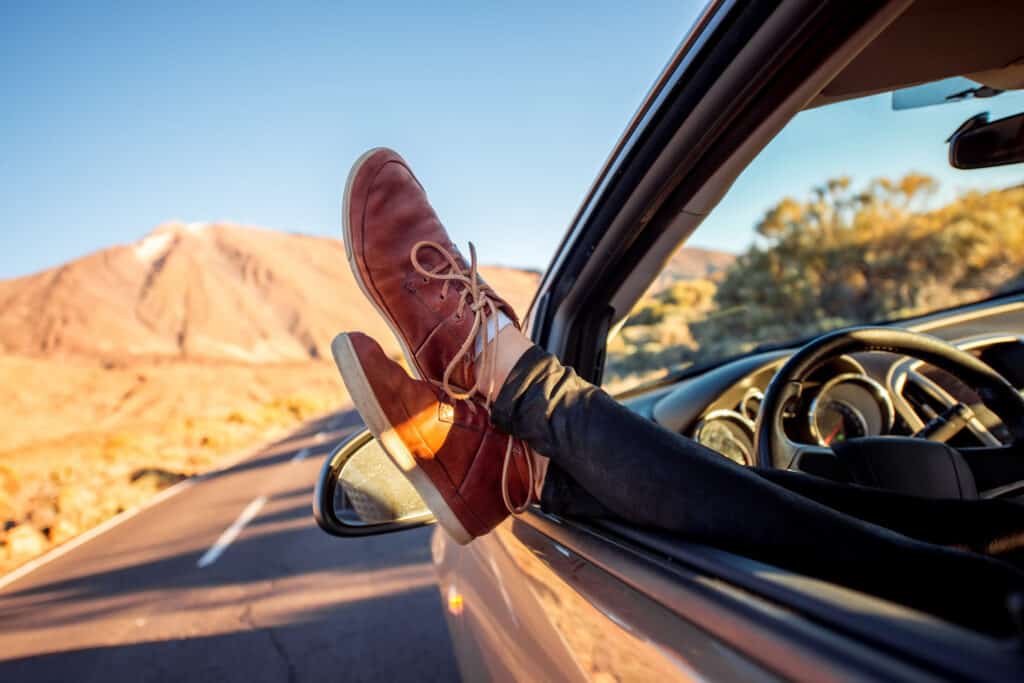 Self-made millionaire and author David Bach  says, "buying a new car is the single worst financial decision you can make."
A new car is one of the fastest depreciating assets you can possibly buy, and to top it off, most cars sit unused 95% of the time. 
The average car payment is around $450-$475 per month. If you suddenly had that to work with, you'd see your net worth rise each month.  
Here's an alternative from Dave Ramsey that'll enable you to save money rather than throw it at a car payment for 5 years:
Save about $2000 and pay cash for a car. Don't worry though, it's temporary.

Instead of paying that $450 a month to a car loan, put it into a savings account for 10 months.

Now, sell your $2000 car and combine the proceeds with your $4500 to get something decent in the $6000 range. 

Now you have a car that'll last awhile, with no car payment.
And if you keep saving that $450-$475 each month, you'll set yourself up with a nice emergency fund, a car fund, pay off debt, and then start accumulating savings.
Consider Downsizing Your Mortgage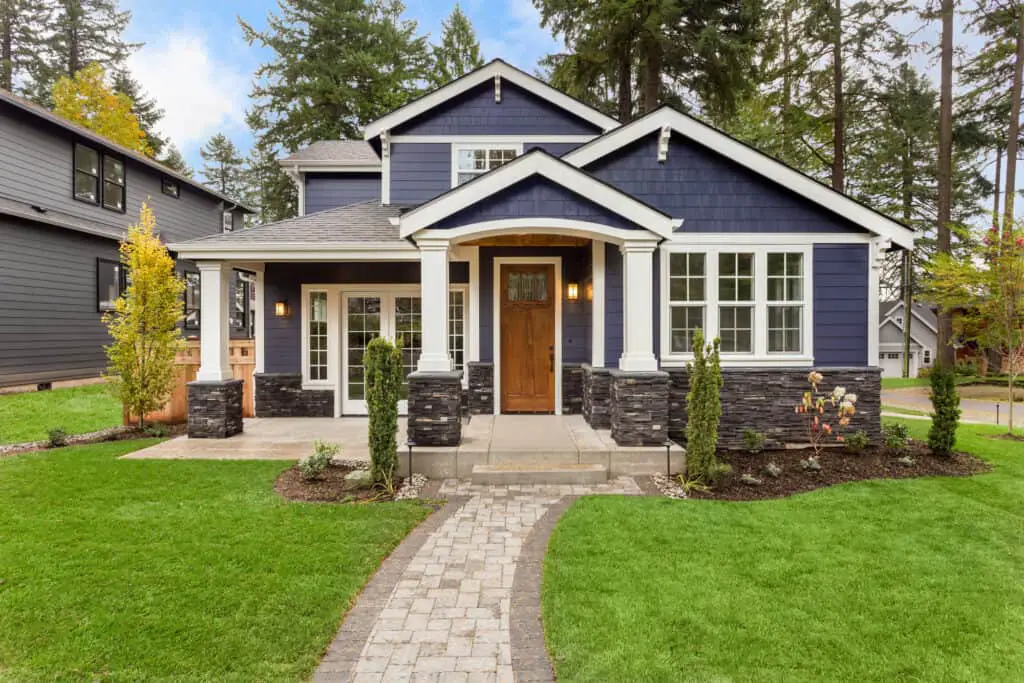 A roof over our head is a necessity, but the square footage of our home isn't what we'll be most proud of later in life. It's the stuff we did, built, improved, or the people around us that'll mean the most. 
So if your goal for the next few years is to launch a business, eliminate debt, or ramp up your savings, but 40% or more of your budget goes to your mortgage, it could be worth downsizing.
It's a tough choice to make, but sometimes taking a step back makes it easier to take two steps forward.
Use Automation to Your Advantage
We've all heard the expression, "pay yourself first". It's a powerful concept, but not many people actually do it.
Paying yourself first doesn't refer to actually paying your own salary. It's about how you save money. When you write your budget, your first "expense" should be to automatically deposit money in savings. 
Automating this process is powerful for two reasons:
Making regular deposits over a long period is the most common way people become millionaires. Albert Einstein called compound interest, "the eighth wonder of the world."
When you pay yourself first with every paycheck, the burden of choice – in part – is lifted off your shoulders. If you're depositing $200 from every paycheck, maybe now you know you can't afford that new car payment. So you drive your slightly dented model, but you save money and watch your net worth increase each month.
Here are two ways to pay yourself first:
1. If your employer offers a 401k with a company match, absolutely contribute at least enough to get their full match.
2. Automate deposits into an emergency fund – separate from your checking account. This is a key to making your budget work. Because paying for emergencies from the same account as your scheduled bills makes it impossible to have a predictable budget.
Here's how we automated our emergency fund in literally five minutes. Since then, we haven't paid for a single emergency from our checking account.
Give Yourself an Allowance - in Cash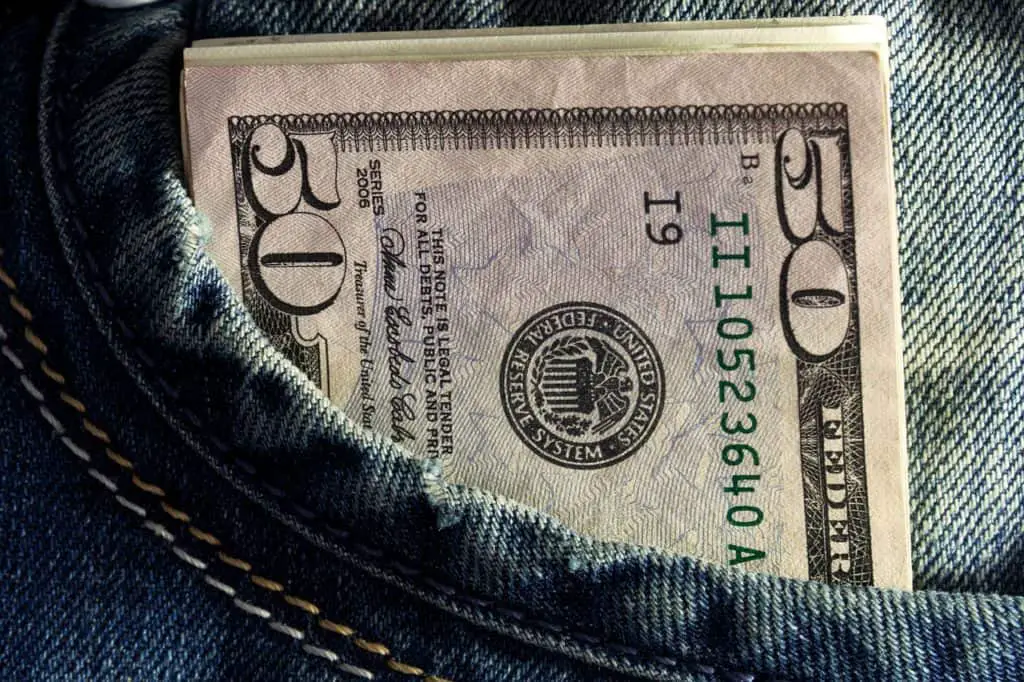 Ok, I know we're trying to save money on a low budget, but let's face it. We all spend a few bucks every week. When you use a debit card for $5 here, $9 there, it's easy to lose track of how much is slipping through your fingers each month.
When you have to fork over cash, there's more of an emotional involvement. You know exactly what you have left, and you'll be more inclined to think of alternatives.
Saving money implies passive behavior – doing without, or cutting back. But if you need to save money fast, there are plenty of ways – other than trading hours for dollars, to make money without any real experience.
Have any furniture you're no longer using? Try listing it on Craigslist or Facebook Marketplace.
The same goes for exercise equipment, large tools, athletic equipment, laptops or phones.
Walking dogs or cleaning homes can bring in $25-$50 an hour, and can be started literally this weekend.
We all experience periods of living close to the edge. Hopefully yours is temporary. But whatever's causing you to struggle with money now, some of the money saving tips remain the same.
Knowing exactly what's coming in and where it's going is essential, whether you're 20 or 60. Budgeting isn't hard, in fact the hardest part about it is that puts choices in front of us. We have a certain amount to spend, and as David Allen said, "you can do anything, but not everything."
The money saving tips here are focused mostly on the short-term. These are ways to save money immediately. They'll help to create some breathing room in your budget so you can pay down debt, start building an emergency fund, or just create a better cash flow each month.
But the real goal is to be able to stick with a system that works for you. To develop the habits that'll make you instinctively question every expense.
Is this a good choice for me now, given what my goal is for the next couple years?

How much does this cost over the course of a year?

How can I get the same value for less money?

Is my net worth increasing or decreasing?
How about you?
Have you been in a jam, and been forced to come up with any unique ways to save money that worked well?
Join to Receive Your FREE eBook. 50+ Ways to Save All Year Long.