"This post may contain affiliate links. Please read my disclosure for more info.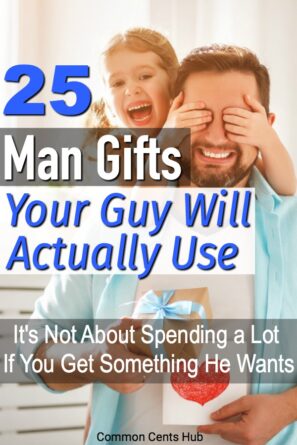 Getting a gift for the guy in your life, whether your boyfriend, brother, Dad, friend – shouldn't be a pressure-filled experience. Even if you're buying gifts for the man who has everything. You don't need to run around and spend money on a gift that you're not sure he'll like just for the sake of having something.
A great gift is something we know the person will actually use. But most guys, when they receive a gift that they immediately know they have no use for, will smile and say "thanks". Then they'll stick it in a drawer somewhere, never to be seen again.
So, don't spend your time pacing around the mall, stressing out over having something for your guy and then come home with an electric tie rack. He probably doesn't need the switchblade comb either. And he probably already has the beer guzzler hat.
There are certain things guys would love to have but we don't buy for ourselves. Either because we don't get out and shop very often, or we're just saving money.
Here are 25 Gifts for Men That He'll Actually Use
Kindle Paperwhite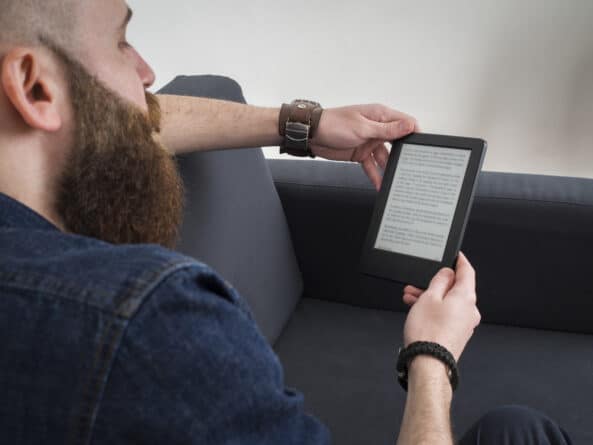 Does your guy like to read? The Kindle Paperwhite is one of those gifts that a guy with a family might hesitate to buy for himself. I received a Kindle as a gift, and never realized how much I'd love it. You can bring an entire library in your backpack. Use it on the beach in bright sunlight, on vacation, your lunch break, even in the car using the audio feature.
Most libraries now will loan books onto your Kindle if you prefer that to a hard copy.
And having an entire library sitting on your night table is a great way to keep a clutter free home.
Fixd – The Simple Automobile Diagnostic Tool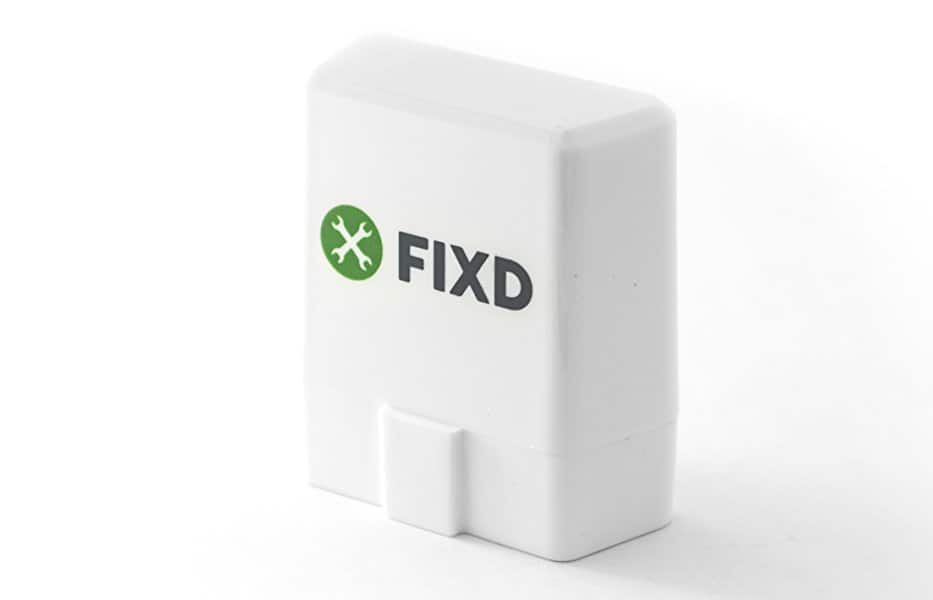 Going to an auto mechanic is a bit like going to the dentist. You think you're going in for routine maintenance and come out having to rearrange your budget for the next two months to pay for what you just spent.
My "check engine" light was on recently, which could indicate a major repair. Or it could be a $15 filter. You have no way of knowing, and you're at the mercy of the mechanic. Mine turned out to be just an oil change, but a dishonest mechanic could easily have charged me several hundred dollars.
Easily connect Fixd right under the dashboard of  any car made after 1996. It'll  interface with your smartphone and tell you in plain language exactly what needs attention. Then once you have the issue taken care of, Fixd can turn off the check engine light. I don't know about your state, but here in New Jersey, our inspection stations will fail vehicles if the check engine light is on. Fixd can be used on more than one vehicle and could pay for itself many times over.
The Life Straw Personal Water Purifier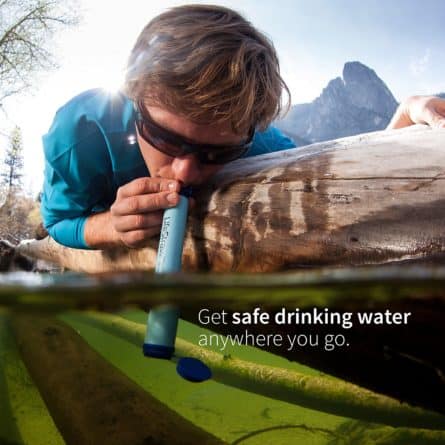 Does your guy hike or camp? Or does he get lost on the way home from work? With the Life Straw Personal Water Filter you could literally drink out of a mud puddle. Not that I'm encouraging that, but if you hike or spend time in the woods, you never know when you're going to be lost or delayed. Something so small, yet it can be a lifesaver.
Yeti Insulated Drink Container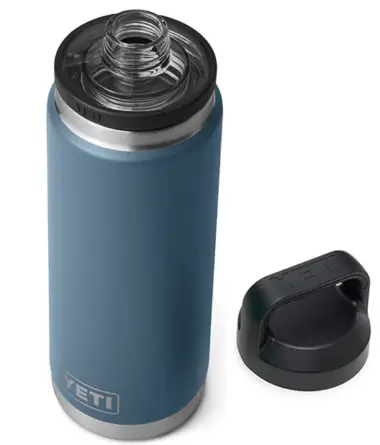 We all know how important it is to stay hydrated, but it's hard when you're out and about all day. That plastic water bottle can get pretty gross when it's been in the car overnight.
Yeti makes all kinds of vacuum insulated containers. I chose this 26 ounce Yeti Rambler because it holds plenty of water without being too bulky. It'll keep water cold all day, even overnight.
Since getting mine, it's become part of my routine every day. It comes in dozens of colors, and it's a great gift to receive!
Enjoy Better Food with a Grill Light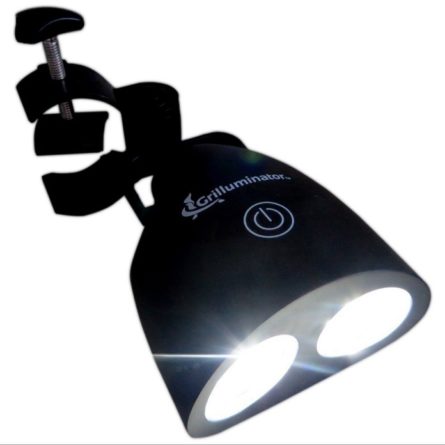 I like to grill all year round, night and day, but the average porch or deck light doesn't put the light where you need it. This Grilluminator Barbeque Light clamps onto the grill wherever you need it. You'll never eat hockey pucks again because your guy couldn't see the grill clearly.
Subscription to Spotify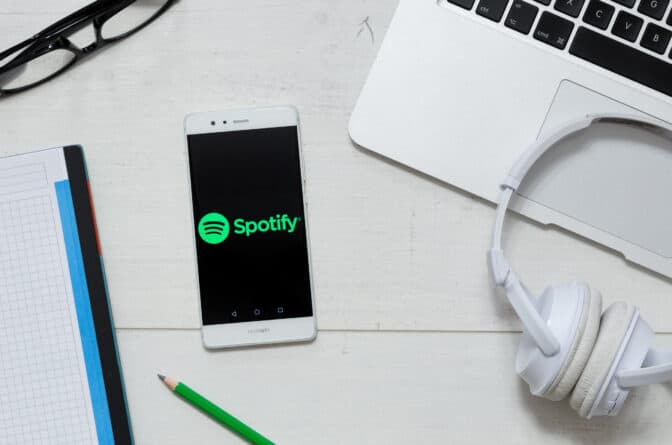 Digital music can go with you anywhere.  Bring your entire library – hundreds of songs with you on your smartphone. Have your favorite music at the beach, the gym, your friend's house, or just hanging at home.
I love having Spotify in my car. Even if your car radio can't do Bluetooth, get an AUX cable for less than $10 at your local Walmart. That'll connect your smartphone to the car radio so you can blast your favorite songs instead of hearing the same eight songs on the radio.
Spotify has a larger music catalog than both Pandora and Apple Music, with over 30 million songs. And once you download all the songs you want, you can set the 'Playback' option to 'offline'. That way you can play music all day and not use any of your data. You also have the option of sharing your playlists with other users. Spotify has an introductory offer of 3 months for just $0.99.
This is something I hesitated to buy for a while, but I use now literally every day in the house, in the car, the backyard, on a run… wherever.
Bring Great Sounding Music Anywhere with a Bluetooth speaker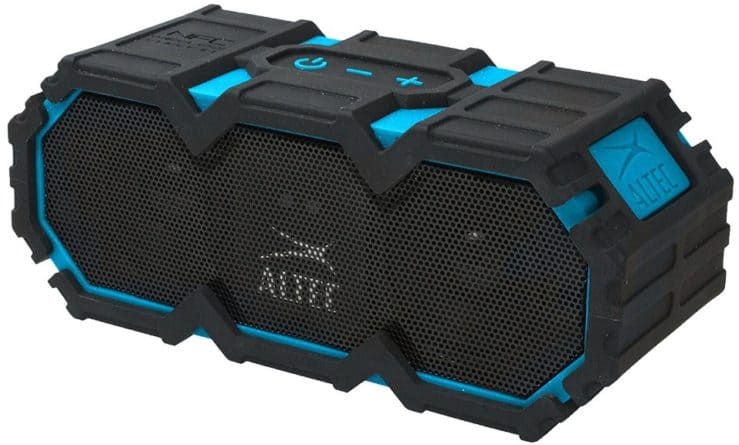 I bought a nice Bose 'Soundlink' Bluetooth speaker for myself for $129.00 which I'm very happy with. When I recently went to buy the same one as a gift, I saw this Altec Lansing model displayed next to the Bose that I have, priced the same as the Bose.
The sound from the Altec Lansing blew the Bose away. Not only was it loud, but crystal clear with great bass and treble at a loud volume.  Altec Lansing has been making high-end speakers for a long time and they have a great reputation for quality. This one is built especially to take a beating, with padding all around so take it tailgating, to work, to the beach or the backyard. And it looks pretty cool too. Pair this with your subscription to Spotify and it's party time!
Related – Here are a few ways to offset your gift giving this season:
Horseshoes is a Game for all Ages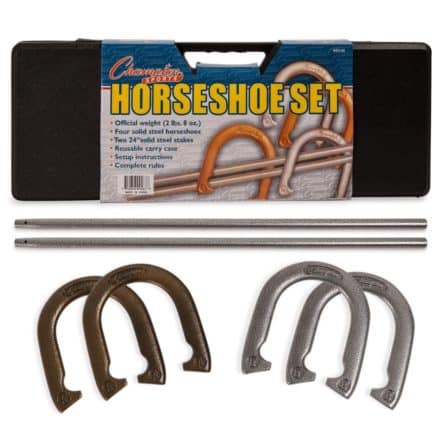 The perfect game for any backyard. Setup these Horseshoes in a corner of the yard and forget about maintaining any broken parts or bringing them in when it rains. Horseshoe stakes are supposed to extend 15 inches above the ground. The stakes in some sets are only 18-19 inches total, but these are a full 24 inches. If you're having family over, horseshoes is a great game for any age, young or old.
Ladder ball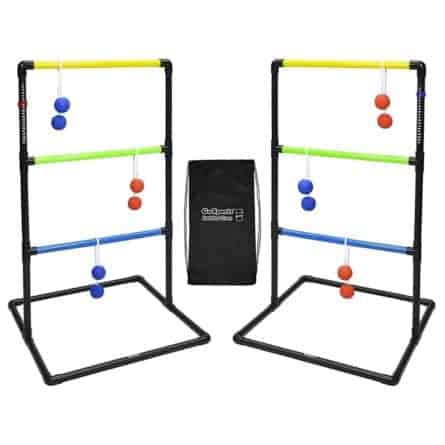 Anybody from your 2nd grader to Grandma can play Ladder Ball. It's the perfect game for a family gathering, tailgating or just a lazy afternoon in the backyard. Nobody's gonna pull a muscle or get a bloody nose playing ladder ball. And it's so easy to take with you since it disassembles into a small bag you can toss in your trunk.
Airpod Headphones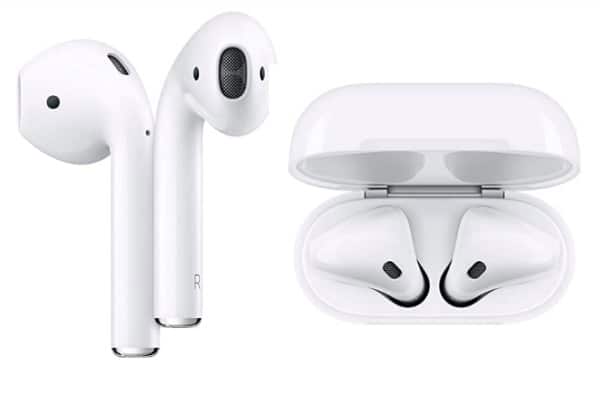 If your guy is a runner, works out or is just pretty active, wired headphones can get annoying. You either have to tuck the cord in your clothes or deal with it waving around. Airpods are a gift he may not buy for himself, but would use all the time if someone gifted them to him. They're nice and compact, they come with their own charging case, and hold up to 5 hours of continuous battery use.
Amazon Echo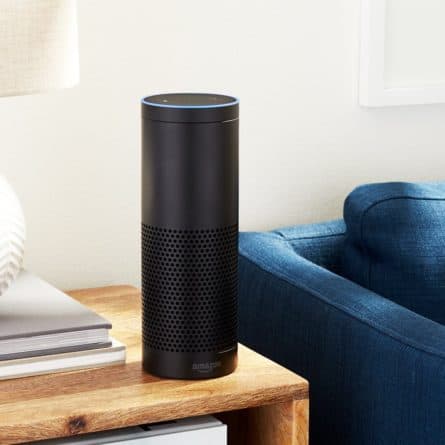 What does an Amazon Echo do? What can't it do!
The Echo plays all your music from Amazon Music, Spotify, Pandora, iHeartRadio, TuneIn, and more using just your voice. You can say things like, "play eighties music" or "play my beach playlist".
Fills the room with immersive, 360º omni-directional audio.
Echo hears you from across the room with far-field voice recognition, even while music is playing
It answers questions, reads the news, reports traffic and weather. It actually reads audiobooks from Audible, gives info on local businesses, provides sports scores and schedules, and more using the Alexa Voice Service
You can actually control lights, fans, switches, thermostats, garage doors, sprinklers, locks, and more if you have a smart home system from companies like Philips Hue or Samsung SmartThings. You can control the Nest thermostat using voice commands. Imagine just sitting on the couch and saying, "Alexa, turn off the kitchen light", or "Alexa, turn up the air two degrees". Or even, "Alexa, place my last order at Domino's". Seriously!
A Weekend Bag That's Just the Right Size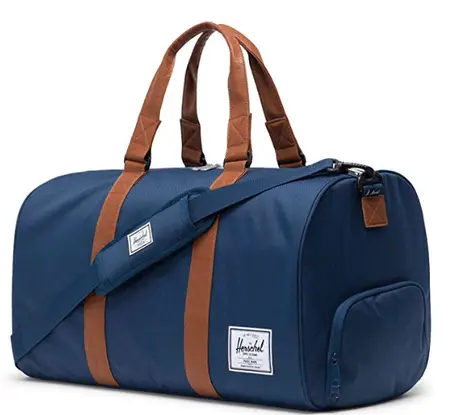 When your guy goes away for a weekend, it's nice to travel light. A suitcase is too big, but a backpack won't fit clothes, toiletries and odds and ends. And anyway, it's nice to carry something a little nicer than you did in high school.
This Herschel weekend duffel bag is just the right size, and it's easy to carry. It's reasonably priced, and he'll definitely get a lot of use out of it.
Anker Lightweight Backup Phone Charger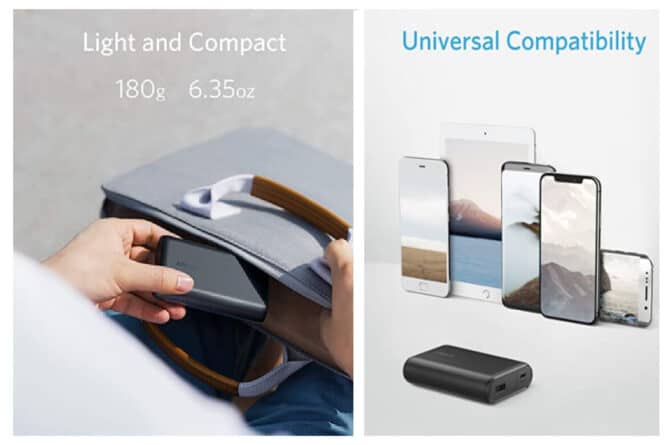 Have you ever been on a hike, on a trip, or just out walking where suddenly you notice your phone battery is down to the single digits?
This lightweight power bank from Anker is smaller than a deck of cards, and if you throw it in your bag you'll never worry about getting caught incommunicado again.
It'll provide more than 3 full charges before you need to plug it in, and it'll hold a charge for weeks before you need to recharge it.
Definitely something your guy may not think about buying for himself, but he'll be glad to have it.
Anker is a trusted brand, and has a 4.7 out of 5 rating from over 65,000 Amazon reviews. And at less than $25, it won't break the bank.
Tiege Hanley Basic Skin Care for Men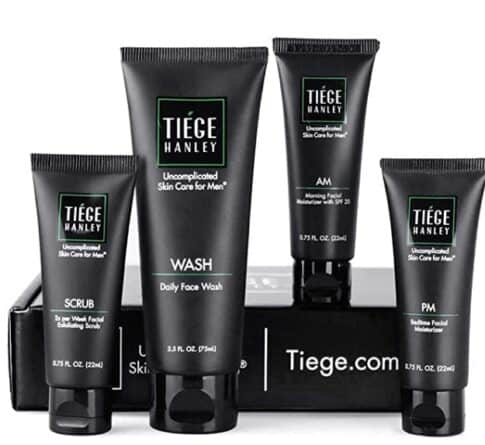 There's a pattern developing here. Things that guys may not buy for themselves, but would like to have, or would benefit by.
Skin care is something we can all benefit by, regardless of age. And though he may not treat himself to skin care products, you can bet he'd benefit by more hydrated, moisturized, younger looking skin.
Tiege Hanley produces some of the best quality skin products, and their basic skin care kit for men includes a facial cleanser, exfoliating face scrub, and both morning and evening moisturizers.
Headlamp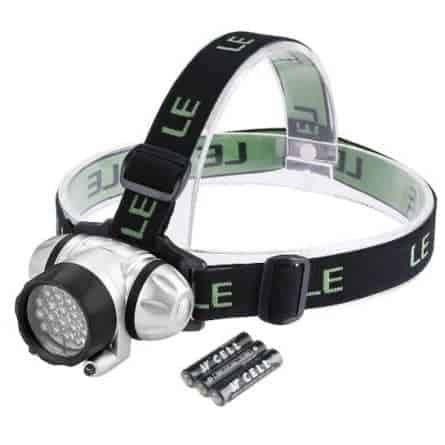 No, this LED Headlamp isn't for a little weekend surgery. There are just so many times when you're working on a task, or camping, hiking, even grilling where you need both hands but also need some strong light.
We camped a few times this summer, and arrived at campsites after dark. Setting up a tent in the dark would normally be a real challenge, but our headlamps made it easy! It's come in handy lots of other times working around the house when you need both hands free. It's something most guys wouldn't think to buy for themselves but would always find a use for.
Pace Bands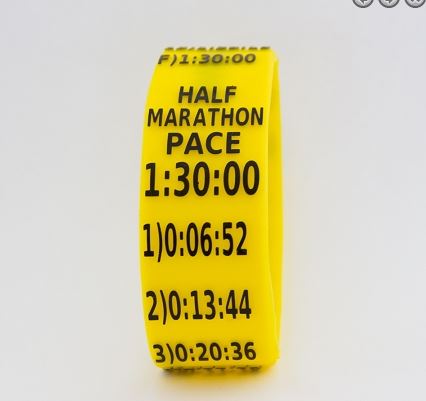 Anyone who's ever tried to challenge themselves with a longer distance run knows that the key to success is pacing. Get carried away and go out too fast and you'll pay for it in the second half. If you break down your anticipated finish time into mile splits and can stick to it, you'll have a much better chance of finishing where you planned. The Pace Band can be ordered with whatever finish time, for whatever distance you choose, along with split times. When you're in the midst of a race it'll be much easier to just glance at your wrist than fumbling with a watch.
Push Up Bars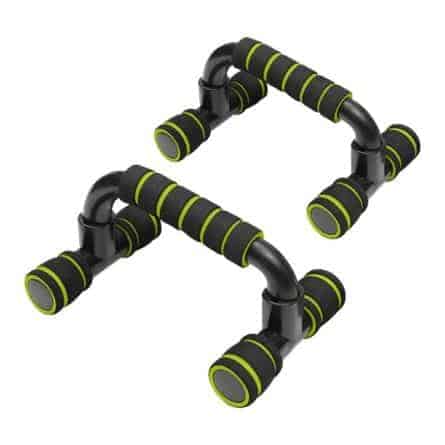 Running or jogging is great for losing pounds, but without any weight training, you'll lose both weight and muscle tone. Pushups are one of the best exercises for working your entire upper body. Doing them with Pushup Bars enables you to keep your wrists straight, shift the effort to your shoulders, chest, and arms and gain more range of motion in your push up. I like to use these with my feet raised up onto the bed or a chair. Use these at home and then just kick them under the bed, or toss them in your suitcase to get some work in on the road.
Car Battery Jump Starter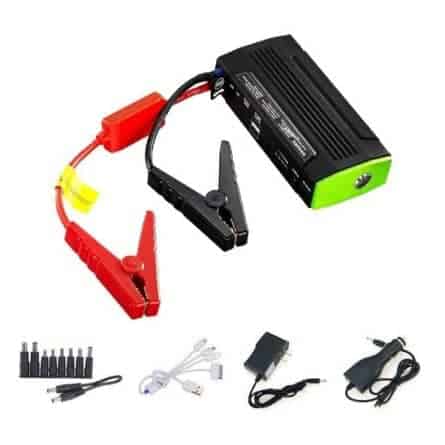 A dead battery happens at the most inconvenient times. Like when you're leaving a mall at closing time and get stuck in a dark parking lot. Or how it happened to me on one of the coldest days last winter when I ran out on a lunchtime errand. There went over two hours while I waited for AAA.
Jumper cables may work – if you can find a trustworthy person to help you out.Or you can call Triple AAA and wait an hour or more for service.
But having your own Portable Instant Charger would enable to start your car instantly and be on your way within minutes, without having to rely on anyone else. This is a real lifesaver for you or someone you care about to keep in your trunk. It's amazing that something so powerful and useful takes up less space than a shoebox.
Makita Cordless Drill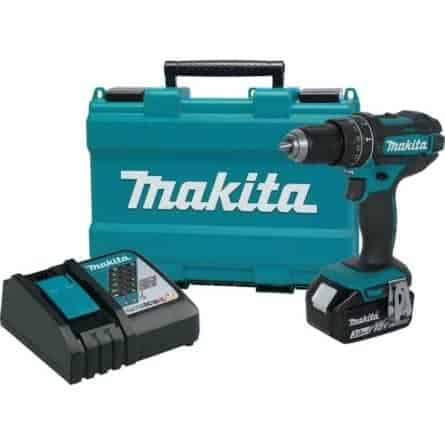 A drill is one of the most useful tools around the house. Especially a cordless drill. And the Makita 18-Volt model is great for anything from building an addition on the house or just hanging a few pictures. Don't bother dragging extension cords around with you. Just pop on one of the two 18 volt batteries and you're on your way. One charge is enough to drive hundreds of screws or work several days. It's got a nice ergonomic design and weighs only 3.9 pounds with the battery. This is a great price for a quality drill like a Makita, and it's a gift he'll use for years.
Bit and Driver Kit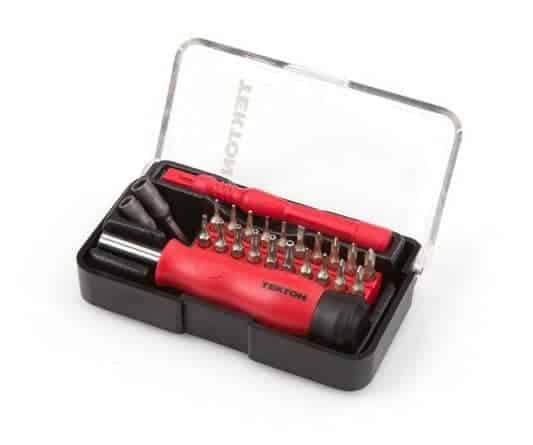 Some of the best gifts I've ever received are small, inexpensive tools or gadgets that I find myself using all the time. And each time I use the gift, I think of the person who gave it to me. This Tekton Drill/Driver Bit Set has a bit that will fit any screw you have around the house. You can use these bits with the included driver or in a drill (like the Makita above). I guarantee he'll keep this little set handy, will use it often, and will think of you each time.
Rainbowl Motion Sensor Toilet Seat
What guy's gift list would be complete without a cool toilet gadget? The Rainbowl puts the fun in functional! We've all had that feeling when, woken up by nature's call you're lying there in bed, planning out your bathroom trip. You don't want to switch on the blinding lights and not be able to get back to sleep. But you don't want to bump into stuff if you don't.
I don't know who keeps this stat, but there are over 30,000 toilet related injuries each year in the US alone. The Rainbowl's motion sensor lights will illuminate just the target area – in whatever color you want. No need to switch on or off blinding lights or wake up anyone else. And it shuts itself off. Now if they could just come up with a flush silencer.
Bike Mounted Cell Phone Holder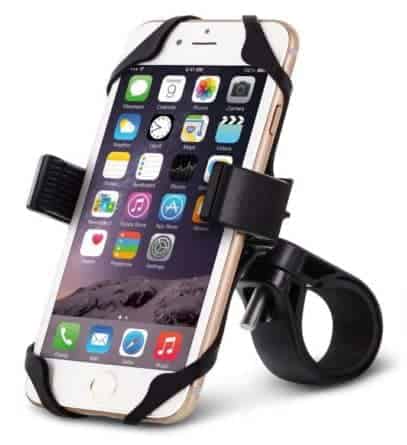 No, I don't recommend texting and riding, but this Bike or Motorcycle Cell Phone Holder can let someone know to pull over if they receive an important call or text while they're out riding. Or listen to music without digging into a pocket. Having your cell phone in a pocket while riding is distracting and leaves you open to an accident by dropping it or by taking your eyes off the road. It fits iPhone 7 (5, 6, 6s, Plus) Samsung Galaxy or any smartphone and fits easily on almost all bicycle and motorcycle handlebars.
Stainless Steel Bottle Opener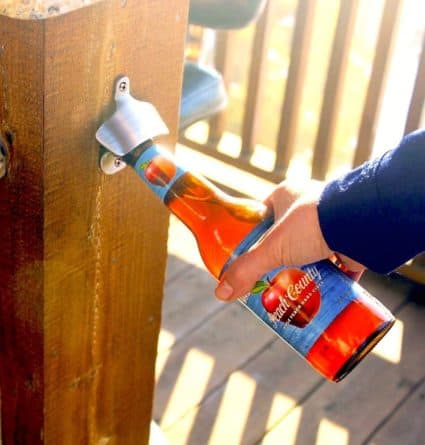 Does your guy have a favorite hangout in the backyard or man cave? It might be nice not to have to fumble around for an opener. This stainless steel opener will never rust and always come in handy.
Hamilton Beach Breakfast Sandwich Maker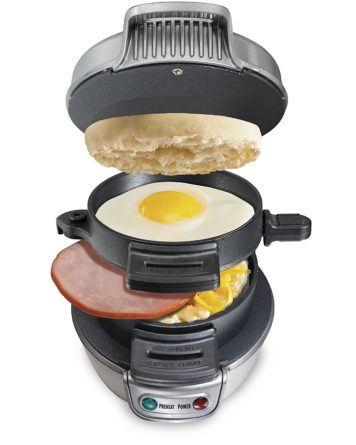 This Hamilton Beach Sandwich Maker makes a delicious breakfast in literally 5 minutes. Just plug it in while you get your English muffin, egg, cheese and choice of meat out of the fridge. Put half of your muffin in, then top it with cheese, meat and slide the separator over. Crack your egg into it, pop on the muffin top and close the top. In five minutes enjoy your own delicious McDaddy.
Insulated Padded Drink Carrier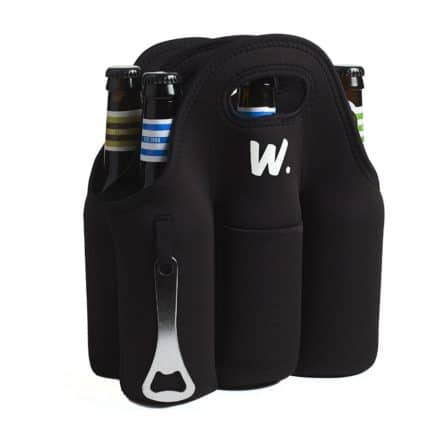 This padded, Insulated Neoprene Drink Carrier is the perfect way to take a six to your local BYOB. Take it to dinner, tailgating, picnics or just hanging by the pool. It's nice because once it's empty, it's soft enough to collapse and stuff into your bag. Give it to him with a six of his favorite brew inside and you'll see a real smile, not that polite, "oh how nice" smile.
Tile Mate Device Finder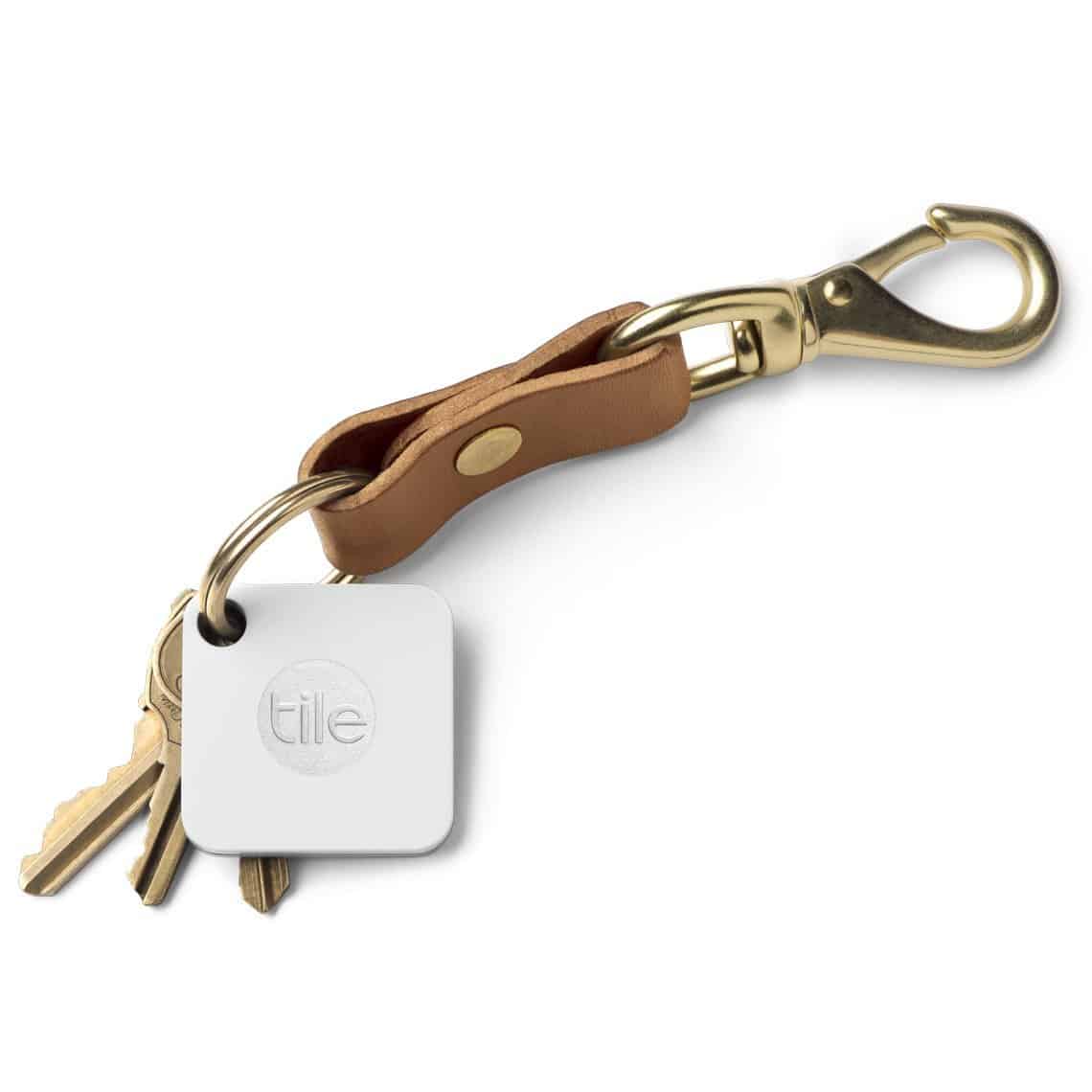 Tile Mate is known mainly as a key finder but I've found it useful for so many other things – I slipped one into my wallet and one into a pocket of my backpack. They're so thin you don't even notice it's there, but when you lose something of value you'll be glad you took the time to put it there.
Tile Mate works via Bluetooth. If you lose your phone in the house, just press the tile on your key ring and it'll ring your phone – even if the phone is on silent.
Or, if you've lost your backpack, wallet or anything else when you're away from home, bluetooth will loose connection once you're about 35 feet away. So the Tile app will tell you exactly where you were when your item lost connection with the Tile Mate. That'll really narrow down where you left your item.
Tile Mate comes in a single package, but I purchased the four-pack and it's already found my wallet at a restaurant and my phone under couch cushions more times than I'd like to admit!
Wrapping Up
Well, there you have it. Whatever your guy's tastes are, there's probably something here that he'll actually get some use out of. Cute coffee mugs are nice, but if you want to see your guy's eyes light up, get him something he can grab a hold of and use. And he'll think of you each time.
Here are some great ways to save money that'll make that'll help you feel better about gift shopping: