"This post may contain affiliate links. Please read my disclosure for more info.
Living frugally doesn't have to be synonymous with being cheap. Knowing how to live cheap can also mean having your own spending strategy and being intentional about where your money goes. One of the worst traps we fall into is trying to keep up with the Jones, when in reality, the Jones are probably up to their eyeballs in debt.
It's not just large purchases that'll sabotage your ability to get ahead. Some of the biggest drains on our income come from not paying attention to our own patterns. Ben Franklin said, "Small leaks can sink great ships". So, giving some thought to your day to day lifestyle can reveal a lot about where your budget is leaking.
For example, you may not give a second thought to buying that $3 coffee on the way to work every day. But at the end of the year, you've spent $780 on coffee. What if you got up 10 minutes earlier and brewed it at home?  $780 could be a nice chunk towards a vacation or else pay for a month of groceries.
Why Bother Living Cheaply?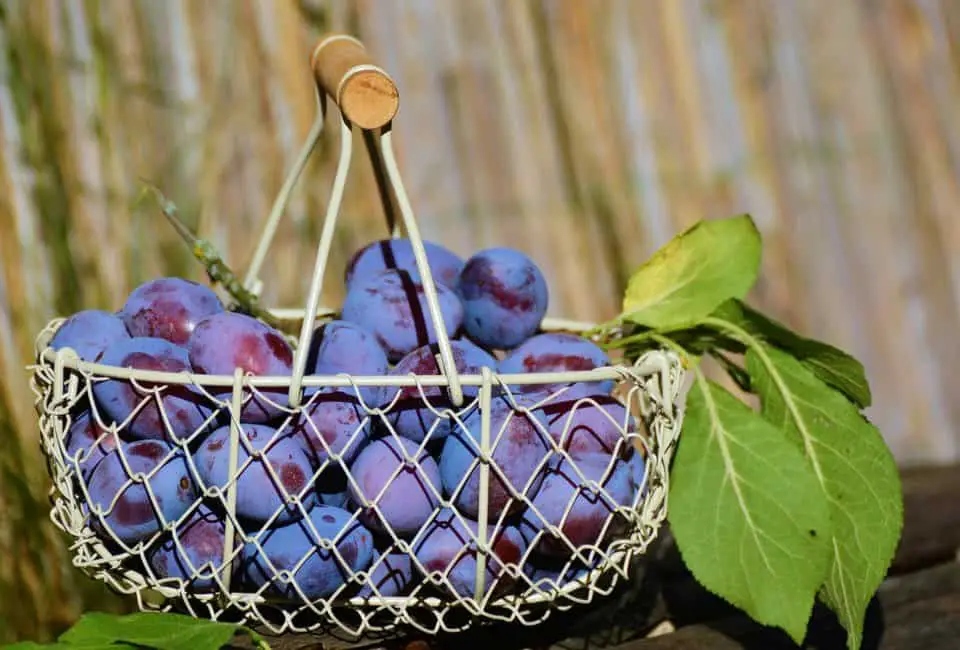 Even if you love your job, one of the main reasons you spend a third of your life working is to be able to retire, hopefully, while you're still healthy. Or to support your family during an unexpected period of unemployment.
But the only way you'll ever create financial security for yourself is to spend less than you make over a long period of time.
Whether you make $9 an hour or $90 an hour, you can still fall into the trap of living paycheck to paycheck. We see our friends buying pools and brand new cars. Your neighbor's 10-year-old daughter has a new iPhone X. So as our income rises, so does our spending.
But what about that neighbor down the street – the one who has a new car practically every year? Does he have an emergency fund? How much is he blowing on credit card and car payments each month? Does he have any equity in his home?
We don't know any of that, and that's exactly why we need to have our own strategy. One that fits our income and helps to move us toward whatever long-term goals we want for our family.
Where Can You Start?
One way to get a handle on where your money is going is to think about your daily routine and everywhere you spend money. Then express that as an annual expense.
Like the coffee example above, there are probably other things you wouldn't give a second thought to that are costing you literally thousands of dollars per year. Do you pay for lunch every day? Even $5 a day over the course of a year is $1200!
Planning Meals
This is one I struggled with –  do you or your family plan meals before you shop for groceries? I found myself going out once or twice a week to buy food but when it came time to make dinner I couldn't find anything to make. Or I'd pick something to make but I'm missing two or three ingredients.
Not planning meals wastes hundreds of dollars during the year:
Spending even $20 on take-out food five times a month is $1200 over the course of a year.
You buy more prepared food which is very expensive.
You make last minute trips to the store and spend way more than you planned.
What's really helped us is $5 Meal Plan. It's a very easy to use app where you can enter the number of meals you want, and it'll suggest complete meals, along with directions and your shopping list. You'd be surprised how quickly you can pick 5-7 days of meals.
Imagine never having to worry about what to make? And eliminating all those extra trips on the way home?
Another option to use in a pinch Supercook. It's kind of a cookbook in reverse. You can enter the ingredients you have on hand and it'll suggest a meal you can make using them. How easy is that?
Consider Store Brands
Another way you can save hundreds of dollars on food each year is to consider whether you really need to buy certain name brands. People that aren't doing the shopping and paying the bill may turn their nose up at store brands.
But have you ever thought of how much you'd save? Many times, the store brand is around $1 cheaper. That doesn't seem like a lot until you think about what it costs you for the year. If you spend $100 per week on food and can save 15% by buying some store brands you'd be saving $780 per year. That could go towards a really nice weekend away (see, I'm not a miser) or help to eliminate some debt, or into an emergency fund. Or even pay for a new iPhone.
Another app that can save you money is Ibotta. I've never cut a coupon in my life, and if you feel that couponing is too time-consuming (or boring) Ibotta is a great alternative.
To use Ibotta, you'd just load it on your Android or iPhone. Then you'd scan their list of available stores and pick whatever store you shop at. They list over 300 different stores.
Then after you go shopping, you'd use the app to scan the barcodes of whatever items feature a rebate. Snap a picture of your receipt and submit it. It's that easy. And within 48 hours you'll have cash deposited into your account.
Invest in a Programmable Thermostat
I say invest because using a programmable thermostat will pay for itself and start saving you money during the first year. And beyond that, you'll be saving literally hundreds of dollars per year. Just being able to adjust your temperature a few degrees for the hours your house is empty will make a huge dent in your utility bills. We have the Nest which I can control through an app on my phone. It even records information on how much energy you're saving.
Negotiate Lower Interest Rates on Your Credit Cards
Do you have balances on any credit cards? What are their interest rates? If you've been a loyal customer for a few years try giving them a call and see if they'll lower your rate. There's no process you need to follow. Just call their customer service number and ask. If you politely mention that you have an opportunity to transfer your balance to another lower rate card you can bet they'll consider it.
Reconsider Cable TV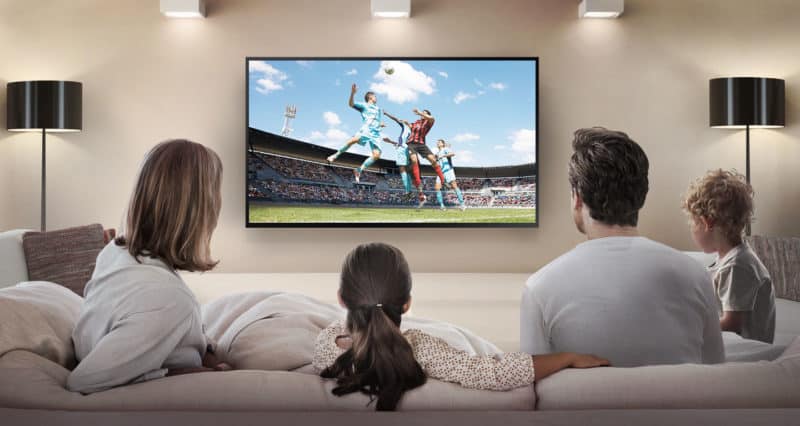 Are you one of the dwindling number of people who still pay for cable TV? Take a look at your bill. I bet 20% of the total is probably paying to rent their hardware. Either their cable box, where there's an additional charge for DVR, a cable modem and even the boxes attached to TVs in other rooms. I found we were paying $39 a month just to rent their equipment.
Cable is particularly expensive because 1) You're paying to rent their hardware month after month, year after year, 2) You probably only watch about 10% of what you pay for due to their bundling charges, and 3) their prices go up every single year at a rate much higher than anything else because many areas have no competition.
See exactly how our family ditched cable TV and saved around $2000 a year in my article:
Related Post – Are You the Only Person on Your Street Still Paying for Cable TV?
Check Your Cell Phone Plan to Make Sure It Matches Your Use
Are you paying each month for unlimited data when you really don't need it? I rarely use more than a gigabyte of data each month, but someone (not mentioning any names here) who uses a lot of social media and streaming can easily use six or eight times that amount.
Or are you running over on your plan, generating higher bills? Most carriers offer an option to cut off data once the user exceeds a pre-defined limit. Get familiar with your online bill and notice the usage for each phone on your plan. Once you know how many gigabytes your family uses, you can compare plans.
For a lot of families, text messages are where overspending frequently happens. If your provider is AT&T, you can add unlimited texting to a family plan for $30 a month, or to an individual plan for $20 a month. If your provider is Verizon, you can get a 500-text-per-month bundle for $10 per month, per line, or a 5,000 text package for $20 per month, per line. Both of them include unlimited texting to any Verizon number.
You may also be eligible for an employee discount by working for a certain company or being a veteran.  I receive a 16% discount through Verizon. Check out your eligibility with Verizon, T-Mobile, Sprint or AT&T
Do You Pay for a Gym Membership?
If you pay for a gym membership and you're going at least twice a week then you're in a minority. Most people pay for the membership because they should be going, but as the year goes on, visits decrease so each visit costs much more.
It's not that you don't want to be in shape, it's just a hassle devoting the time to getting there.  if you consider the time you spend getting to and from the gym and what you can't do during that time, the opportunity cost goes up. If a round trip takes 30 minutes twice (or more) a week, that's a lot of hours over the course of a year. What if you worked out at home and saved the membership fee and a few hours a week?
I talked a lot about less expensive fitness options in 30 Reasons Not to Go to the Gym – Stay in Shape and Reclaim Your Life
Have You Had an Energy Audit for Your Home?
I had one done by a local HVAC company. I told him I was considering purchasing a new furnace and asked for an estimate. He spent 90 minutes and examined every square foot of my house, two attics, and crawlspace. He showed me places where cold air was getting in that I wouldn't have thought of, like bedroom walls facing attic spaces full of cold air. He noticed ductwork and returns that were sized wrong. He did a seal test, where they shut all windows, cover all the wall registers with plastic and then set up a huge fan at the entrance to the house. They're able to locate exactly where you have air leaks in the house that are costing you money and need to fixed – like windows, doors, and walls.
I did end up hiring this company. To see how I was able to reduce our energy costs by about 25% see my article:
6 Brilliant Ways to Reduce Your Energy Costs by Over 25%
Review your Insurance Deductibles
Of course, we all need car insurance but if you're a safe driver it might pay to increase your deductible. If you're paying $100 per month for car insurance, and have a $250 deductible to pay in the event of an accident, you may be able to knock $30-$40 dollars per month off your premium by raising the deductible to $1000. Just check your policy statement or give your agent a call.
Pay Bills and Credit Cards on Time to Avoid Fees
It's frustrating when you suddenly remember a certain bill was due yesterday. You rush to either pay it online or at the store but still get hit with a $35 late charge. That's money right down the tubes, not to mention the hit on your credit rating. And if it happens enough, you'll be surprised next time you apply for a loan and the loan officer says, "Sorry we can't give you the lowest rate because of your credit rating". Now those $35 mistakes will cost hundreds of dollars in extra interest.
Does your bank offer online bill payments? If they do, just take about 20 minutes and set up your regular accounts. Schedule the payments for whatever due date you specify as soon as they come in. This will also save on stamps, checks, envelopes and remembering to put it in the mailbox.
Rethink Dining Out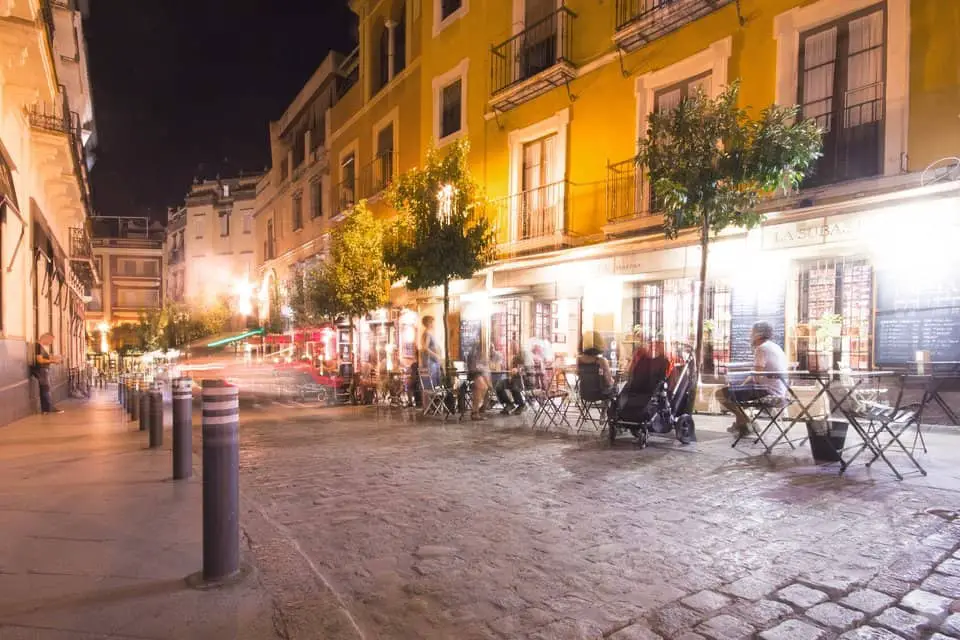 Think about how often you go out to eat. A meal with appetizers and drinks can easily top $80-$100 even at a modest restaurant. Do this a few times a month and suddenly you're spending several thousand dollars a year. I'd never suggest not going out. We all need some downtime, but maybe there are some less expensive options.
Try spending a night that's not centered around food. For instance, a bike ride, a walk or some activity at an interesting place and then appetizers and drinks somewhere. A lot of schools or sports leagues sell "Entertainment Books" as a fundraiser that is full of discount coupons for businesses in your own zip code. Using two or three coupons will pay for the book and then you'd save for the rest of the year.
Try Buying Warrantied Items with a Credit Card
If you're considering buying a fairly expensive warrantied item, consider paying for it with a credit card. Not that you'd want to stretch out the payments and incur the interest – you can still pay it off within the first month to avoid interest. But some credit cards offer an extension to the manufacturer's warranty.
And some of them will go to bat for you in the event the product is defective. Several years ago, we had just moved to another house. We wanted a pool but were not in a position right after the move to do something right away. My wife saw a pool online where you could set it up in an afternoon, take it down at the end of the season and required no permits. The cost was about $700 for the pool, filter, and everything. It was delivered by FedEx on a pallet wrapped in steel straps. By the time we unpacked it a few hours later, we noticed one piece missing. When she called the company, she was told that she should have unpacked it and noticed it before the delivery driver left. In other words, they were not going to help.
She called the credit card company who immediately put a hold on the charge and said they would contact the pool company on our behalf and report back to us. After about 30 days, the credit card company gave us the verdict. They said the merchant failed to respond within 30 days, therefore the charge was removed. Permanently. I don't know if this was an oversight on the merchant's part but it's nice to know when someone's there to go to bat for you.
Be Aware of Fees that Continually Drain Your Accounts
Does your regular checking account hit you with maintenance and annual fees? If they do, check banks like Charles Schwab, Ally Bank or Capital One. They're online only and completely free, regardless of your balance. And if you pay bills online, does it really matter whether the bank is right down the street?
Depending on your average balance, there are others, like Bank of America, Chase, Wells Fargo, and Citibank which do have physical branches and offer free checking as long as you keep a monthly balance of at least $1,500. This is something you should check because even if the account you opened didn't have fees when you signed up, they may have slipped them in. There's no reason you should be paying $100 or more in annual fees for a checking account.
Think Twice About Buying a New Car
It's a nice feeling driving off the lot in a brand-new car, but maybe not so nice after a few months of car payments. Brand new cars depreciate at around 19% just in the first year. So, you could even find yourself in negative equity depending on the amount of your payment.
The last new car I purchased came with a monthly loan amount of $472 for five years. If I were able to put that amount into an IRA earning 7% for the same five years, I'd have over $33,000! Of course, I'd still have to buy a car, but just keep in mind that a new car is one of the fastest depreciating assets you can invest in.
If you're looking at new cars, check out some that may be a year or two old. There's a good possibility you'll find one that looks new, is loaded with options, has low mileage, a warranty, and much lower payments.
Use Apps Like Ebates to Save on Purchases
I've always been skeptical about using online apps to save money. But someone showed me Ebates earlier this year and I've been using it ever since.
Here's how it works:
You sign up at the Ebates site (which is free) and you select where you want your rebates sent – either to Paypal or your own account. Then you'd use the Ebates search bar to locate whatever store you want to shop at (They're partnered with over 2000 stores). For instance, if you typed 'Target', you'd be brought to the Target site. You'd purchase whatever you'd normally buy from Target and then a percentage of the price gets rebated to your account.
There's no difference in the price of the product whether you do directly to the Target site or if you access it through Ebates. The reason they can rebate money to you is that the stores pay them a percentage of what anyone buys for driving traffic to them. Then Ebates shares that with you. It's really simple to use and is money in your pocket for doing almost nothing.
Try a No-Spend Weekend. Or a Week
Does it seem like no matter what you do on the weekend, you're breaking one $20 bill after another? Having a no spend weekend is just taking a breather from the idea that you have to spend money in order to have fun. If we follow the crowd, it'll probably lead us to a restaurant, a bar, the movies, or the mall.
I love good food, and a beer or two. But having a no spend weekend is a great way to remember that good times don't always have to equal consuming stuff or coming home with bags of clothes that you probably didn't need.
Mix in a few weekends a month of things like a hike, a visit to the beach, a museum, a pot luck barbque or a night with friends, and you just might have the makings of an emergency fund.
Final Thoughts
Learning how to live cheap isn't about being miserly. It's not about continually depriving ourselves. It's about defining your overall goals and adjusting your spending to help move you toward them.
What are your goals? To live in a certain area? To save a certain amount by a certain age, or retire by a certain age? Or maybe a more immediate goal might be to pay off debt and start an emergency fund.
Whatever they are, it'll mean giving more thought to your purchases, both large and small. Remember, those "small" purchases over the course of a year add up to thousands of dollars.
Whether you're just starting out in your career, or you have a family and are struggling with debt. Take the time to look at your income compared to your expenses, and establish a plan and a lifestyle that's right for you – not your neighbor.
If you're struggling with debt you may want to consider some kind of a side hustle to accelerate your payments. Making minimum payments can saddle you with payments for years. And during that time you'll be sacrificing so many other things.
RELATED POSTS
Once you do have some clear-cut goals and you see yourself moving toward them, it'll motivate you even more. Making decisions based on their value to you and your family is a much better way to manage than just acquiring things and then worrying about how to pay for them.
Have you developed any methods that work for you to save money? Are there any changes you've made that worked well – or didn't work?

Join to Receive Your FREE eBook. 50+ Ways to Save All Year Long.