"This post may contain affiliate links. Please read my disclosure for more info.
Getting passed over for a promotion hurts. And almost anyone who's worked for awhile has experienced it.
You've been in a position for several years, and your performance reviews went well. You've said yes to everything you've been asked, and you rarely take a day off.
But you're getting restless. In fact, the only reason you're still there, is that you know a certain position is opening soon. Mentally, you're already spending the money.
And then it happens. You coworker, or someone from another department gets the job. There's a flurry of congratulatory emails, but you're seething. You're stung.
How were you passed over for a promotion that you felt so qualified for?
The reason may be that someone else knew the rules of the game better. The ones that aren't in a college textbook, or on your performance plan.
If you're lucky enough, maybe you'll be mentored by someone in upper management or human resources. But for the rest of us, here are 7 key reasons why you may have been passed over for a promotion.
If you can correct even some of these you'll jump start your career.
1. See the Situation Through Your Manager's Eyes
Does your manager know you're interested in working toward the next level? If he or she does, when did you last sit down and discuss your qualifications?
You may have mastered the applications your department uses and are so efficient that you're helping your coworkers every day. But have you implemented anything that establishes you in your manager's eyes as a go-to person?
Do you watch the clock at the end of the day and hop in your car sixty seconds after quitting time? How many off-hours functions have you been to in the past couple years?
When your manager selects someone to promote, he or she needs to justify the candidate to their boss. They need to assure their manager that the business function you'll handle will continue to run well.
Unfortunately, your perfect attendance for the last two years isn't enough. Becoming an expert and quietly helping your coworkers isn't enough.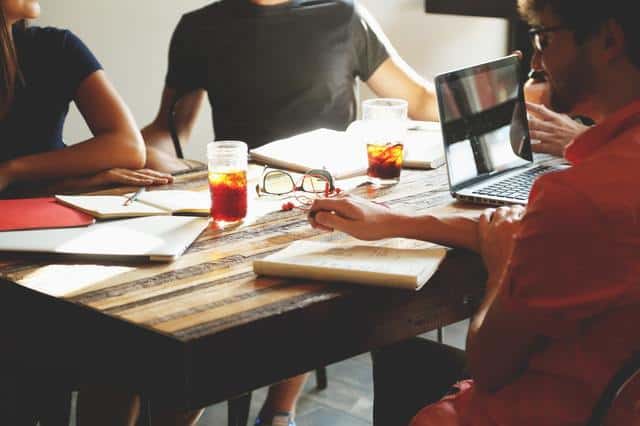 2. It's Not Enough to Be a Subject Matter Expert
Suppose your department starts to use a new database or a new email system. Everyone has a learning curve. But you, being a dedicated employee, spend extra time on your own getting to know this new system. In fact, you get to know it well enough that you're no longer struggling and you're helping out your coworkers.
Here's where you can help your team and yourself simultaneously.
Does your manager know you're helping out your coworkers? Have a talk with him or her and volunteer to document some procedures or cheat sheets. Or offer to host a few informal lunch and learn sessions. Invite the team and your manager.
Make it known that you're not only a subject matter expert, but you're anxious to help out other team members.
When management can see that you're not only an expert but you're also mentoring and coaching others, you'll gain recognition above and beyond that of an individual contributor. You'll begin to be seen as a leader.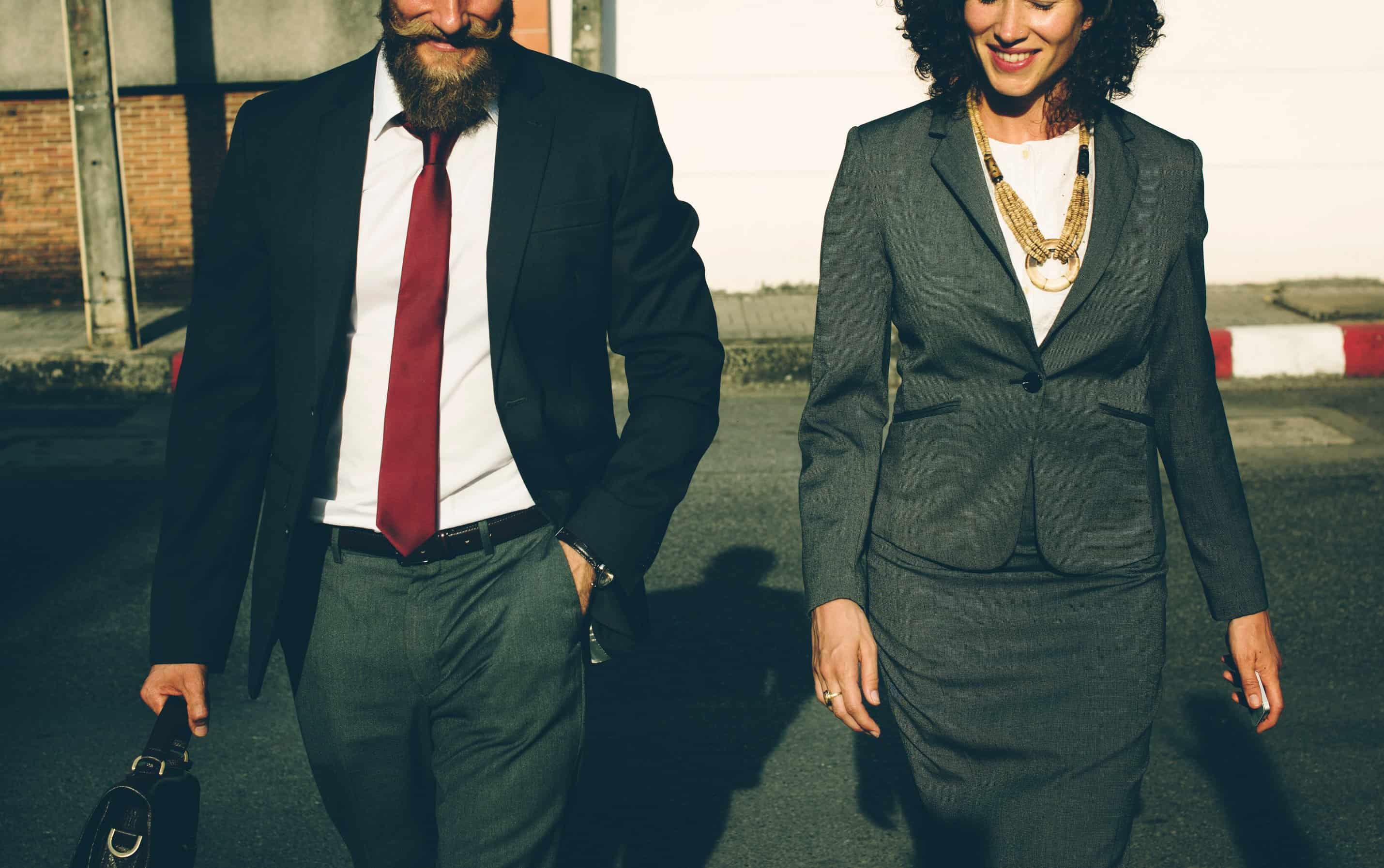 3. Don't Just Dress the Part – Act the Part
Nowadays where so many businesses employ a business casual workplace, it's easy to spot the person dressing for success every day. But don't assume a power tie or a nice outfit will get you anywhere.
Its substance not style, that'll get you promoted.
I worked in IT for a long time where we were tasked with solving problems very quickly. One of the tools we used was an online chat. Every team member was required to join the chat first thing in the morning. So whenever someone ran into a roadblock they'd quickly bring it up in the chat.
Usually, someone else had already encountered the issue and would be able to give some quick assistance. But not always. Many times it'd be a real stumper. Something none of us had encountered.
A pattern emerged in our team chat. While everyone chimed in here and there, the same two or three people always made the effort to respond. They were just as busy as everyone else and sometimes had never heard of the issue.

By repeatedly stepping up and helping out, they not only became familiar with a lot more issues, but they became go to people on our team. People sought them out. When projects came up they'd be selected to participate. And when our entire department was outsourced to an overseas company and only a handful of employees were retained, guess who they kept?
It's natural to feel overworked and want to stick to the scope of your job. After all, why should you do something you're not getting paid for?
Answer – because leaders don't wait to be told to lead. They see an issue and recognize the need for action. They help and mentor team members. And when it comes time to fill a leadership position, their work habits make it very hard to look elsewhere.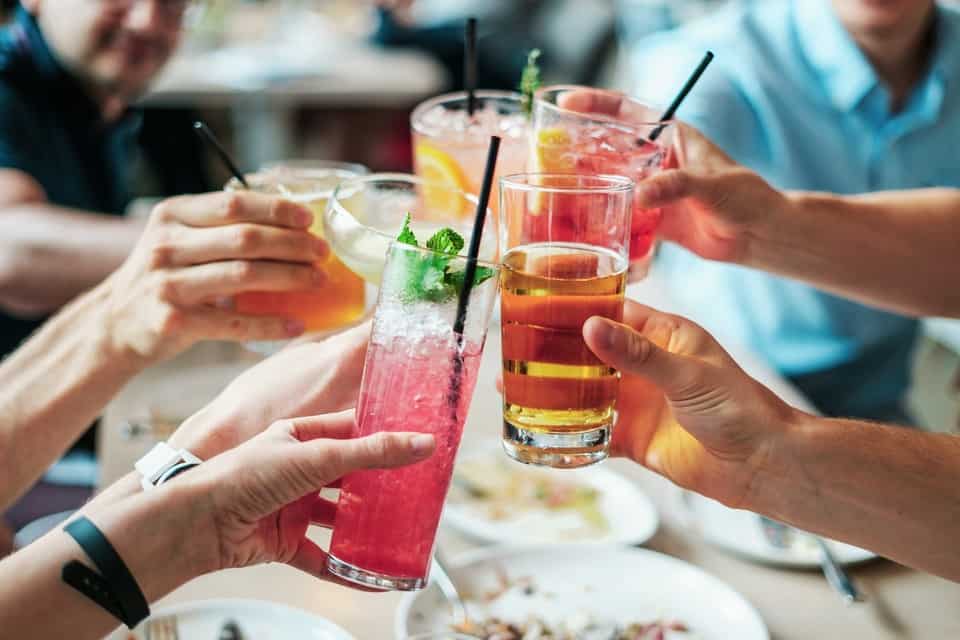 4. Be Smart About Showing Up and Saying the Right Things
In addition to becoming technically proficient, you'll increase your chances of advancement by championing the company culture and getting to know the right people outside the office.
Some people may call this ass kissing, but it's not about buying the boss a donut every morning or ratting out your coworker.
You spend a third of your life in this place. Many companies recognize that and go to great lengths trying to foster a culture of inclusiveness and comradery. So if you have your sights set on advancement, then ignoring every activity isn't a good idea.
The idea of deals being made on the golf course isn't just a myth or something that applies only to VPs and directors. Unfortunately, promotions aren't based on merit alone.
Make an effort to analyze your corporate culture. Are there after-hours clubs or get-togethers? Lunchtime activities? Free training in other areas?
Showing up at the holiday party, the picnic or other functions gives you a chance to build relationships with people who can have a big effect on your future.
Once you get to the party or the picnic keep a few things in mind.
You may have busted your butt all year long, but if you puke on the dance floor that's what you'll be known for among managers. It may be an open bar but a few free drinks aren't worth the bad rep that'll stick with you.
And whether you're at work or away from the office, sometimes the smartest thing to say is nothing. If your boss just said something in a group setting that you know to be incorrect, engage him or her in private. Showing them up in front of others isn't a wise career move.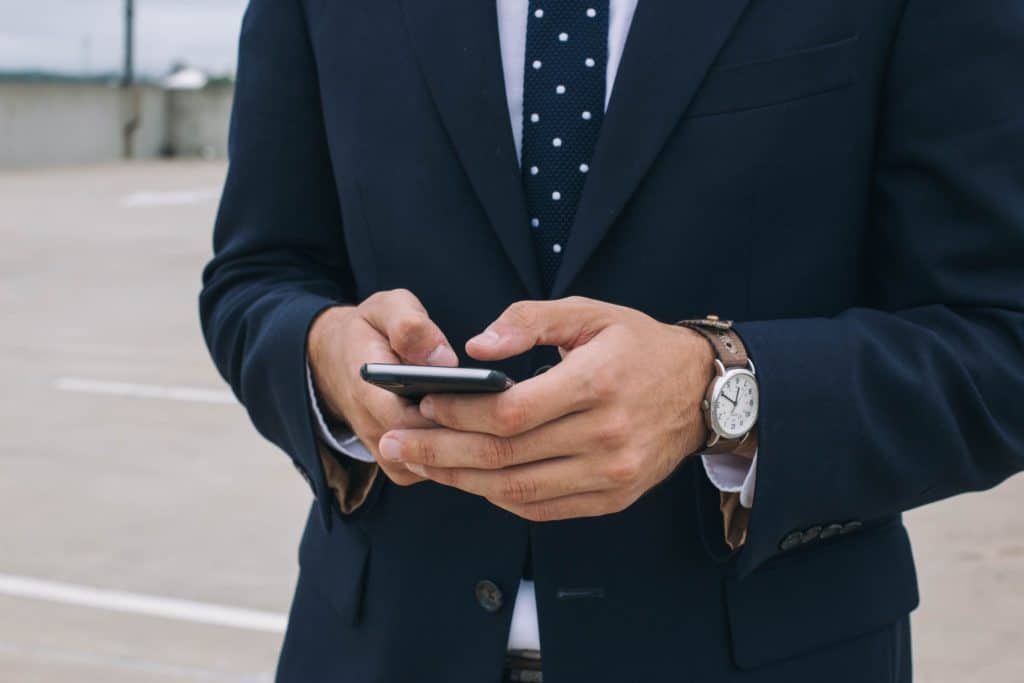 5. Communicate Strategically
It's tough to get your foot in the door anywhere unless you're seen as an "effective communicator". But selling yourself in an interview and actually communicating on the job is much different.
Being detail oriented is one thing. But knowing who to speak with, how much to say, and when to say it is another.
One area where it's easy to screw up is when something goes wrong. When something doesn't go according to plan and impacts other areas, it can be overwhelming facing the slings and arrows.
You're trying to resolve a situation and ensure it doesn't happen again, and someone three levels above wants to know the root cause. Like today.
It's essential to be accountable, diplomatic and maybe even push back a little. But you don't want to appear to be making excuses or blaming other people.
Being able to acknowledge the situation, take ownership and communicate an effective solution shows that you've focused on the resolution and are ready to move forward.
If your communication focuses on the process and not the personalities, you appear to be more of a leader to upper management.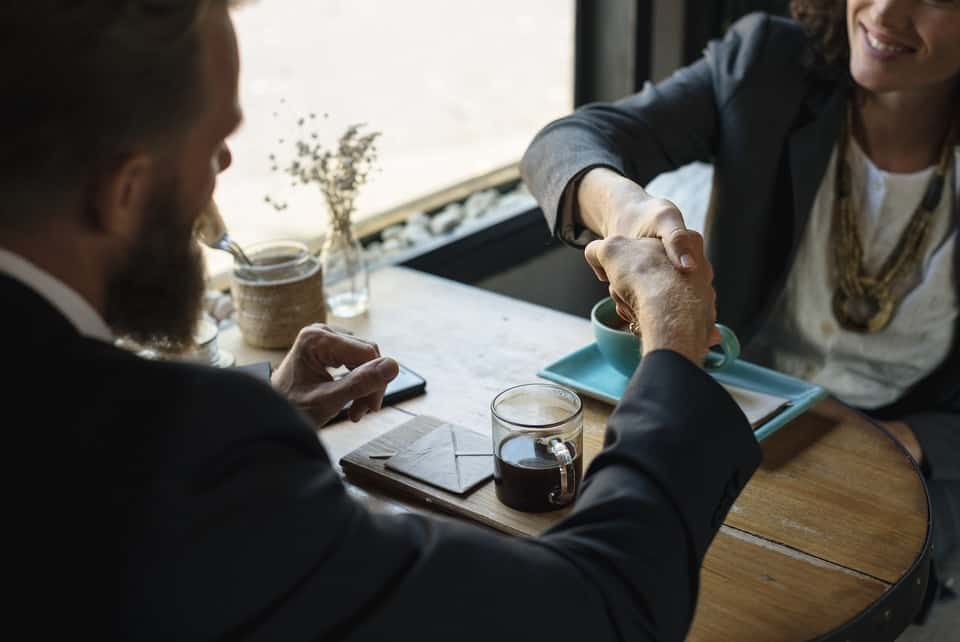 6. Don't Be Afraid to Ask For It – Communicate Your Intentions
If you've been contributing to the success of your team for the past year, and you've received positive feedback from your manager, then it's time to start making your intentions known.
You never know when an opportunity will present itself. And if you haven't sat down and let your manager know what your aspirations are, someone else on your team probably has.
Try to set up a regular communications session with your manager, even if it's a monthly lunch. Since managers vary in style, a regular sit-down will be a chance to learn more about their expectations.
But more than that, it gives you a chance to ask specifically what he or she expects from you that would qualify you to move into X position. Discuss each qualification and whether you meet it now, or what you'd need to do to get there.
How will this help?
Initiating regular communication plants the seed in your manager's mind that you're not content to sit in this position for the next five years.
You'll be sending the message that you're here to contribute and make a difference. And if you can agree at some point that you're meeting the qualifications for X position and are still passed over then you won't be sticking around.
You don't want to come off as demanding, but you also don't want to leave any doubt between you that you have aspirations above and beyond where you are today.
To use a sales analogy – you could be selling a product to someone, and go on for an hour about every benefit your product will provide to your customer.
But at some point, you have to ask for the sale. I once heard a sales trainer say, "If at some point, you can't ask for the sale, then you don't deserve to make the sale".
The same goes for your career. At some point, you have to ask for what you want.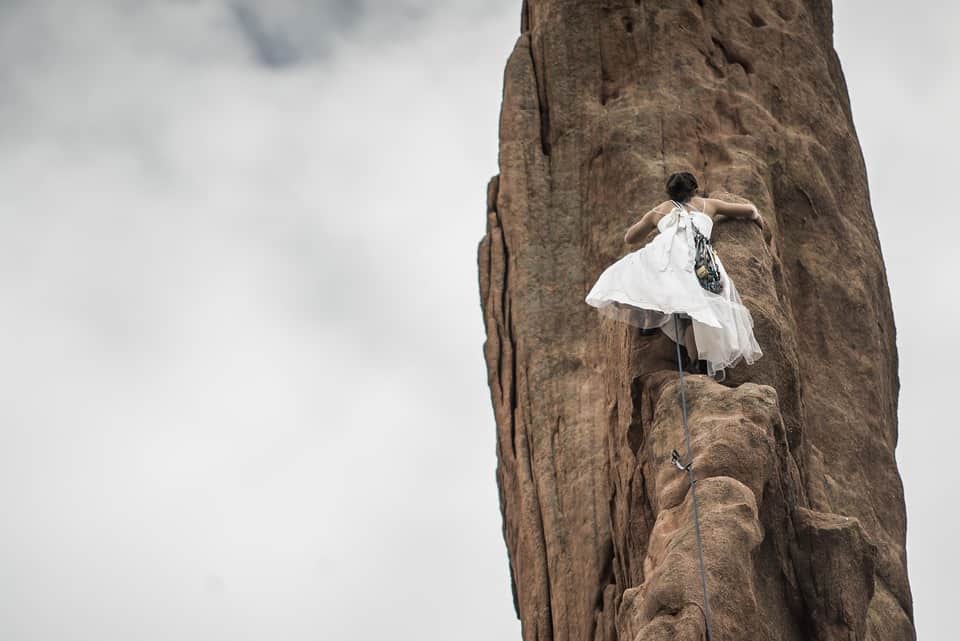 7. Positioning Yourself for Further Advancement
If you've been hired by the company into your present position then you've come in with hardly any familiarity with the company culture, the employees or the management.
But once you've been there long enough to build some relationships and get a feel for the organization you'll be better prepared to evaluate potential managers.
Why is it important to evaluate managers and not just your next potential position?
Have you ever wondered why the New England Patriots play deep into the playoffs every single year? Yea, I know, Tom Brady is one of the most skilled, competitive quarterbacks in the history of the NFL.
But much of the Patriot's success is also attributed to their leader, Bill Belichick. Belichick has an uncanny ability to design systems and lead in a way that compensates for injuries, talent levels, and personalities.
He brings in ordinary players from other teams, plugs them into his system and they excel. The team never misses a beat. He devises a unique approach each week depending on their opponent, and always puts his team in a position to succeed.
So when you're considering your next move in the company, it may not necessarily be a straight one. And salary alone may not be the most important factor.
Is there a team that stands out as successful and innovative, working on projects that'd further your own skill set? Who is the manager? Is he or she known for nurturing talent on the team and positioning them for success?
Does the manager encourage training and back it up with a budget? Can you see where team members have had success and been promoted?
A manager who's a real leader knows that their own, as well as their team's success, depends on them setting their people up to succeed.
So instead of considering just salary, think a couple steps ahead. You may want to jump at a 6% raise, but consider where you might be two years down the road working under this manager.
RELATED TOPICS
Final Points
As bad as it feels to get passed over for a promotion, leaving isn't always the best remedy.
It may have been office politics, and this may be an opportunity to learn what to do to increase your stock for next time – either here, or somewhere else.
I've seen one case, where a new employee rose particularly fast within about two years. Then suddenly both the employee and the manager were let go due to an improper relationship.
So, once the dust settles, see if you can get some feedback on what you might have been able to do, to be seen as the most qualified.
And then trust your instincts. Set a time frame to become more proficient in the areas you've discussed, and make the decision makers aware of your progress.
It just might pay off when the next opening comes up. But if not, and your time frame expires, at least you can look elsewhere, knowing that you'll bring new skills to your next position.
How about you? Have you been passed over for a promotion you thought you were qualified for? How did it affect you, and was there anything you began to do differently?
Join to Receive Your FREE eBook. 50+ Ways to Save All Year Long.